Stories
Byjus faces flak for signing Messi as brand ambassador after firing 2,500 employees
About Byjus
Bangalore is home to a technology company where Byjus is operational majorly. Byjus' Raveendran & Divya Gokulnath launched it in 2011. Byjus' is estimated to be worth approximately 22 billion in March 2022, and the firm states that there are over 115 million students registered.
The firm called Byjus' has a freemium business model, with free access to information only available for 15 days. It was introduced in August 2015 and provides educational materials for children in class four. In 2019, an early learning program for classes one through three was introduced. Additionally, it prepares students for the GREs like the IIT-JEE, NEET, CAT, and IAS.
About Lionel Messi
A striker for Ligue 1 team Paris Saint-Germain & captain of the Argentina national team, Lionel Andrés Messi (Spanish pronunciation: Lionel Andres Messi was born in Argentina on June 24, 1987. Messi, who is one of the best players of all time, has won a record-breaking seven D'or awards,6 European Golden Shoes, and was selected for the Ballon d'Or Dream Team in 2020. He spent his entire career with Barcelona, retiring from the team in 2021 after winning 35 trophies there, including 10 La Liga championships, seven Copa del Rey championships, & 4 UEFA Champions Leagues.
The most scores in La Liga, more scores in a La Liga season, most goals in a European league, often these hat-tricks in  Champions League, highest assist in La Liga, an La Liga season, and the Copa América are collected by the prolific striker and artistic playmaker Messi. The world record for the most goals scored outside of South America by a man. Messi has scored the most scores by such a player for just a major club with over 785 goals in his senior career for club.
The situation of Byjus' and Messi's deal
Days after laying off 2,500 workers, Byju's revealed that the company has signed Lionel Messi, one of the highest-paid football players in the world, as its international brand ambassador. While the news thrilled Messi's supporters, it also prompted harsh criticism of the most valuable tech business in the world.
Byju's founder and CEO Byju Raveendran said in a message to staff last week that the company had to fire around 5% of its workforce to minimize role duplication and decrease redundancies as it focuses on profitability.
In his letter, he stated, "We are striving to achieve profitability at the collective level in this fiscal year alone. "We need to rationalize certain inefficiencies, redundancy, and duplication inside our organization as a result of our rapid both organic and inorganic expansion to attain this." And as a result, the business is firing 2,500 workers or 5% of its workforce.
The tech company said earlier this week that football star Messi had been appointed as its international brand representative for its "Learning for All" new program.
Although the financial benefits of this relationship could not be readily determined, the announcement was not received well on social media. People questioned how Byju's could afford to sign one of the highest-paid athletes in the world but had to remove employees to cut costs, and the backlash against the corporation was fast and unforgiving:
In an apology to his staff for the layoffs, Byju Raveendran said: "I am genuinely remorseful to those who will be forced to leave Byju's. To us, you are more than simply a name or a number. Not only do you make up 5% of my business, but you also make up 5% of me.
Messi is the second-richest soccer player in the world & earns at least a hundred million dollars annually, but the platform hasn't disclosed how much it paid to bring him on board. Messi receives 358.7 million followers on Twitter and has an average media value of each post of $2.6 million, according to Nielsen.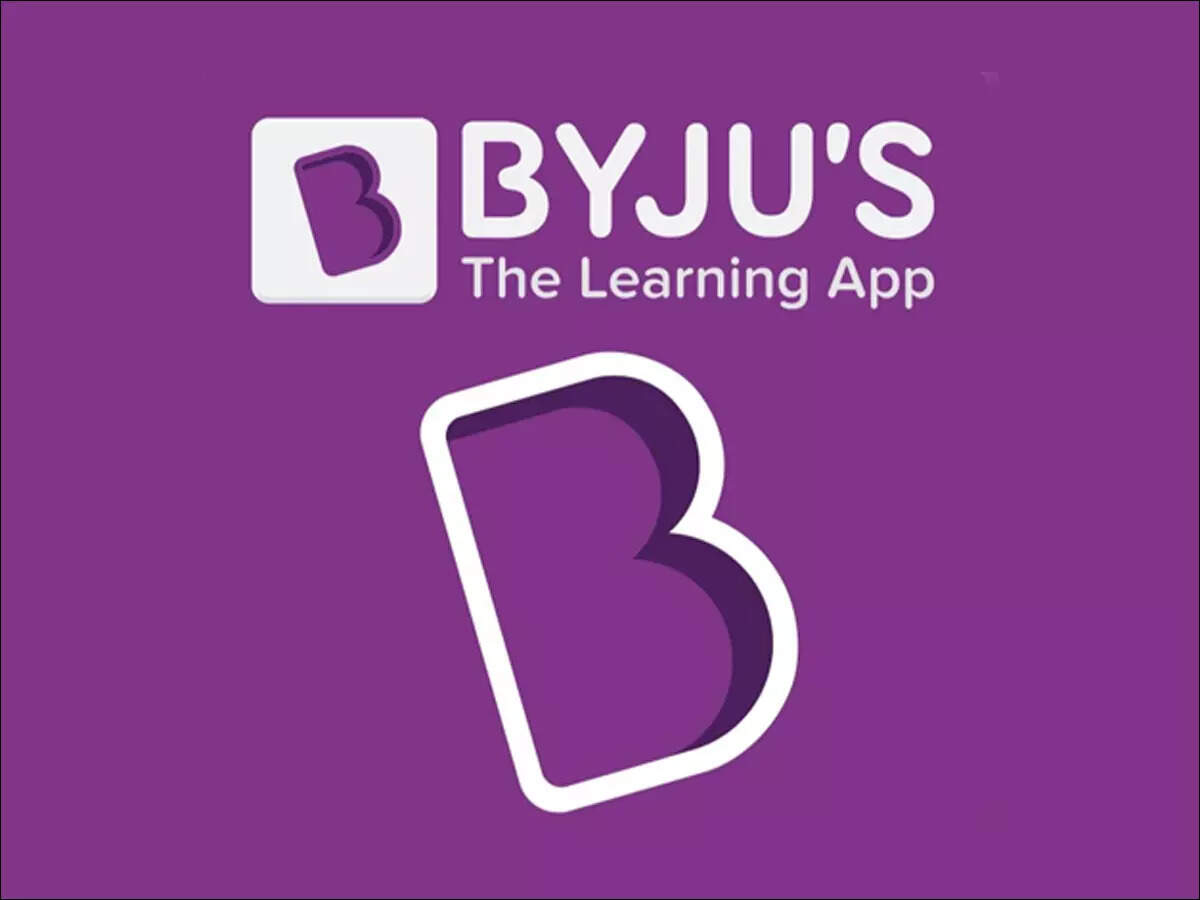 When it regards marketing, BYJU is renowned for relaxing its financial restrictions. The company once chose Shahrukh Khan as its spokesperson and sponsored the Indian Premier League. Earlier this year, BYJU's also allegedly paid $55 million to extend its deal with the Board of Control for Cricket in India (BCCI).
"My top aim will now be to win you again by putting our business on a sustainable path, declared Raveendran. He claimed that the corporation had to reduce costs as a result of macroeconomic considerations.
Criticism of the Byjus's Messi Situation
According to the Money Control report, in response to Vineet Singh, Director – Brand & Solutions And new at BYJU'S post that announces the signing of an ambassador, one LinkedIn user commented, "Please dismiss 1,000 more employees & hire Ronaldo too."
Co-founder of the digital marketing agency The Womb, Navin Talreja, published on LinkedIn, "It must stop with these harmful businesses hiding behind financing winters! They let employees go and partner organizations dissolve (that happened to us), yet for them, life appears to carry on as usual. Why should the partners and employees who assisted with your first valuation suffer when the founders' accounts remain fully funded? Byju's, you must be prohibited from using Messi, running any advertisements  until you reinstate the employment you have eliminated."
A PTI report stated that Byju's media content section in Kerala has let go of almost 100 workers. The CEO and inventor of the edtech platform, Raveendran, explained in an email to staff members that Byju has been forced sustainability & capital-efficient growth due to unfavorable macroeconomic variables.
He went on to say, "I am aware that following this route to profitability comes at a high cost. I sincerely apologize to those who will need to leave Byju's; I feel their pain. If this process does not have been hoped, I beg your pardon. We want to complete this process quickly and effectively, but we aren't going to rush it."
In addition to layoffs, Byju's has been in the spotlight for its alleged unethical methods of aggressively pitching courses to students and parents. Additionally, the business has come under fire for audit problems, a high volume of client complaints, and devaluation rumors.
Criticism of Divya Gokulnath upon Byjus' Messi situation
Divya Gokulnath was questioned about the Messi-Byju contract during an ET Now interview. This comes following the company's declining financial performance. Divya Gokulnath responded that she found it "saddening & anguishing" because Byju's EFA project sought attention. She went on to explain how the corporation paid little attention to its good deeds.
Added her: "All I can say for the time being is that the Messi collaboration is a social impact relationship rather than a regular sponsorship. Everything isn't two entities working together, there is value resonance, personality alignment, and mission alignment."
Intriguingly, according to the ET story, Gokulnath had the nature of Byju's "relationship" with Messi nor gave the arrangement a monetary value.
In a separate interview with PTI, Divya Gokulnath stated that the company would be establishing new alliances and employing 10,000 teachers for both Indian and international businesses to increase brand awareness abroad. "By March 2023, we want to be profitable thanks to a plan we've created. increased brand recognition across India, and there is still room to improve marketing spending priorities and expand internationally. The integration of several business units comes in second and operating cost comes in third "She spoke.
She continued by saying that while Aakash & Great Learning will continue to do business, the K10 subsidiaries Meritnation, TutorVista, Scholar, and HashLearn would be combined into Indian business.
What made Byjus work culture, contradictory
The work environment at BYJU'S supports development, a positive work-life balance, and—most importantly—employee welfare. We uphold a strong culture of creativity & intrapreneurship. Our team was brought by the mission to change learning for the world. Diversity and inclusion are actively emphasized. And a showcase of our staff members to use their finest work. In addition, at BYJU'S, we value finding between work and play. You name it, we have all workforce for maintaining a lively and productive work atmosphere.
Byju denies report on laying off 12,000 staff, says job cuts not more than 2,500
The online learning platform, which was valued at over $22 billion in September, had in May announced a deficit of Rs 4,564 crores ($554.77 million) for the fiscal year 2021 because of rising promotion and labor costs. The firm, which has 50,000 employees, has stated that its products, content, media, & technology teams in addition to changes to its sales and marketing strategies produce "significant savings with really no impact on growth."
The firm added that "they will be given a path for a return to Byju's in the following year in new jobs that are more pertinent and beneficial to both the company & the employees."In its most recent round of funding, Byju's received $250 million (roughly Rs 2,000 crore) from its current investors, notably Qatar Investment Authority. To support its "principal business activities," the company is also taking a $300 crore unsecured loan from Aakash Educational Services, a subsidiary it acquired for more than 950 million dollars.
According to the company's statement to the wire agency, the ₹ crore loan by Aakash is an advance on the marketing initiatives and campaigns that Byju has been executing for Aakash.
edited and proofread by nikta sharma