Stories
China Denies The UN's Claim Of Committing Cultural Genocide Against Tibetan Children.
There are many cases that shed light on Chinese practices against human rights. It seems that China is finding it difficult to deny the existence of human rights violations.
Voices Against Autocracy (VAA) reported that China had negated the UN Special Rapporteurs' allegations that it forcibly removed one million Tibetan children from their families and sent them to boarding schools to integrate them religiously, culturally, and linguistically into the dominant Han Chinese culture. Originally from China, the East Asian ethnic group is called the Han Chinese or Han people. 
The defense by team China.
At a routine news briefing last week, China's Foreign Ministry spokesperson Mao Ning stated that this is not true and emerges to be just another claim aimed at misleading the public about China and destroy China's image. To serve the requirements of the local students, boarding schools are present across China's provinces and areas, as is normal around the world. These establishments deliver services like lodging, eating, and other boarding services. He said that they are not protected buildings and are much less operated militarily.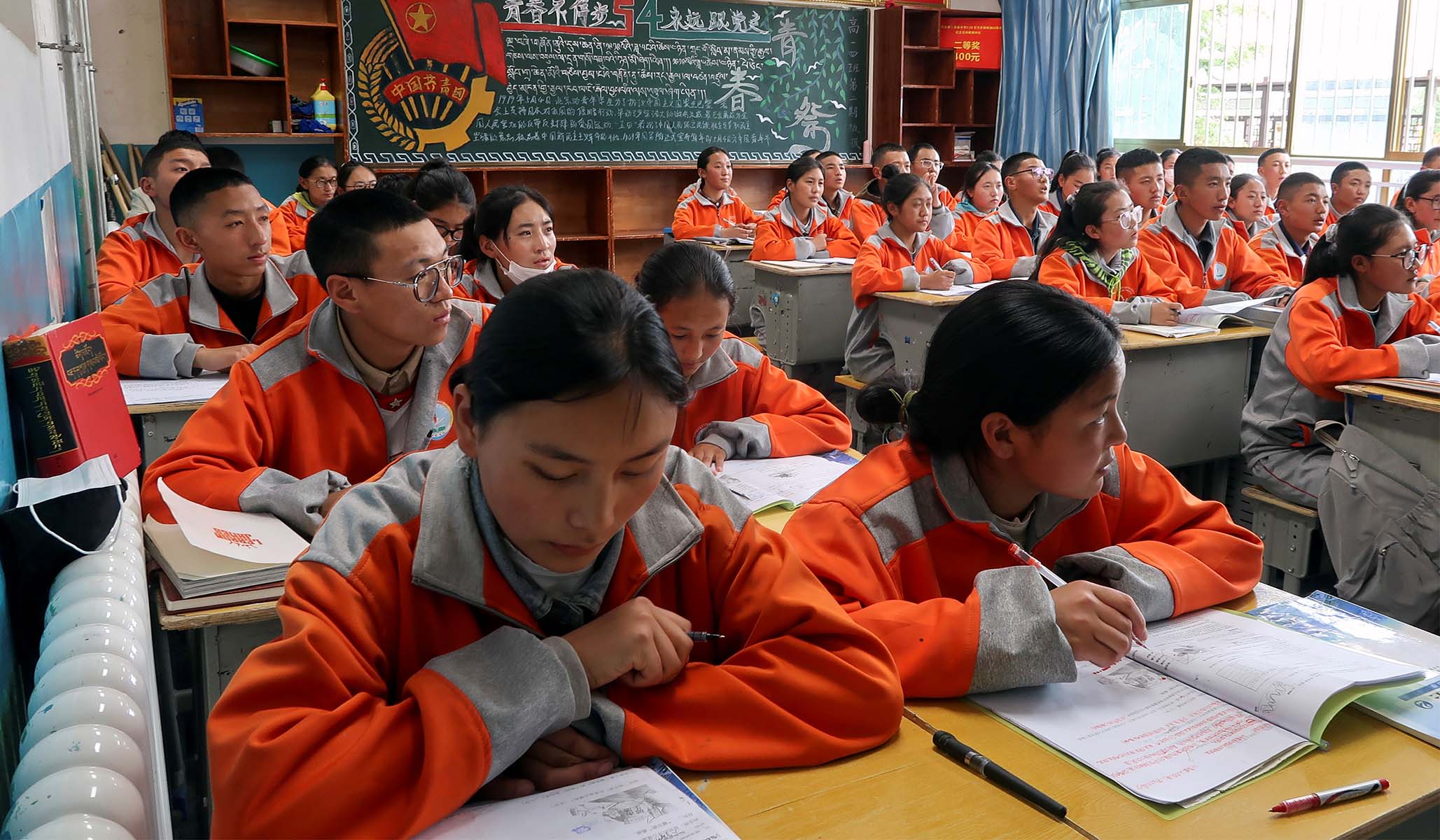 In response, the spokesperson for China's foreign ministry said that Tibet is a high-altitude province with a dispersed population in various regions. Specifically, children from herding households must travel far to attend school. It would be extremely problematic to guarantee sufficient instructors and high standards of instruction in each school if schools were created in each community where kids reside.
The claims by UN Human Rights Council.
According to a press release from the UN Human Rights Council issued on February 6 in Geneva, the Chinese government operates a network of residential schools where approximately one million Tibetan children are forcibly enrolled to eradicate their Tibetan cultural identity and brainwash them into Chinese Han culture. UN experts have strongly criticized China for allegedly trying to forcibly integrate the Tibetan identity into Han culture, and hence compromising their fundamental human rights to know about their native culture. 
The three experts voiced their serious worry in a joint statement over the recent emergence of the Tibetan children's residential school system due to a massive, required program intended to integrate Tibetans into the dominant Han culture, in breach of international standards for human rights. The 3 experts are-
Fernand de Varennes. 

Farida Shaheed.

Alexandra Xanthaki. 
Why there is a feeling that China is trying to force its Han culture on Tibetans?
The study materials and atmosphere for Tibetan youngsters are based on Han culture, and classes are only taught in Mandarin Chinese (Putonghua), with little to no mention of Tibetan history, religion, or exiled spiritual leader the Dalai Lama, according to UN experts and VAA. Without having access to traditional or culturally appropriate schooling, Tibetan minority children are required to undergo a "compulsory education" program in Mandarin Chinese (Putonghua).
The textbook content reflects virtually exclusively the lived experiences of Han scholars. The experts said that as a result, Tibetan youngsters are losing their familiarity with their native language and the capacity to readily connect with their parents and grandparents in the Tibetan language, which adds to their assimilation and degradation of their identity.
What does informatics say?
Residential schools are present across China, although their prevalence is substantially higher and has been rising recently in places where the Tibetan minority is focused. According to information acquired, about one million Tibetan children are enrolled in residential schools, even though the national average for boarding students is above 20%, according to the statement.
This rise in the amount of boarding Tibetan learners is accomplished by the shutdown of rural schools in areas that tend to be Tibetan-populated and their substitute by township or public schools, which almost exclusively use Putonghua in learning and connectivity, and which typically require children to board, the experts said in the statement.
The Central Conference on Ethnic Affairs urged all ethnic groups to constantly prioritize serving the interests of the Chinese people in August 2021. This statement reaffirmed the notion of creating a powerful, modern socialist state based on a single national identity for China. 
According to UN experts, efforts to advance the Tibetan language and culture are allegedly being stifled, and those who support Tibetan language and education are subjected to persecution. The specialists communicated with the Chinese government in November 2022 and are still in touch with them about the matter, according to the statement.
Is China ending up becoming a territory that violates human rights?
There are some others cases that shed light on Chinese practices against human rights. According to VAA, China is having a difficult time downplaying the facts about Uyghurs, a Muslim ethnic minority that inhabits the northwest area of Xinjiang. It seems that China is finding it difficult to deny the existence of human rights violations.
Edited by Prakriti Arora