Stories
After several hours of raids at his home, the ED detains Sanjay Raut in the land scam case. Here's everything you need to know
After several hours of raids at his home, the ED detains Sanjay Raut in the land scam case.
In connection with alleged irregularities in the redevelopment of a Mumbai "chawl," the ED searched Raut's Mumbai home on Sunday.
Admit your rebellion and stop demonising Hindutva to avoid being investigated: Raut
Ajit Pawar queries why ED continues to want to look into Sanjay Raut.
Raut shouldn't be afraid if he's innocent: Shinde.
After conducting hours-long raids at his home, the Mumbai office of the Enforcement Directorate (ED) has detained Shiv Sena leader Sanjay Raut in connection with a land scam case, according to a news agency ANI. In connection with alleged irregularities in the redevelopment of a Mumbai "chawl" and related transactions involving his wife and "associates," the investigation agency searched the Shiv Sena MP's home on Sunday morning.
The raids result from Raut evading two earlier summons from the ED this month, the most recent of which was on July 27. On July 1, he appeared before the organisation in Mumbai to give his account. Shiv Sena supporters protested the agency's move by congregating outside Raut's home in huge numbers. The Sena MP's followers also shouted anti-ED chants while waving saffron flags and placards in their hands.
On Sunday at 7 a.m., ED officials and members of the Central Reserve Police Force (CRPF) arrived at Raut's "Maitri" home in the Bhandup area and started a search.
Will die but won't leave Sena, tweets Raut.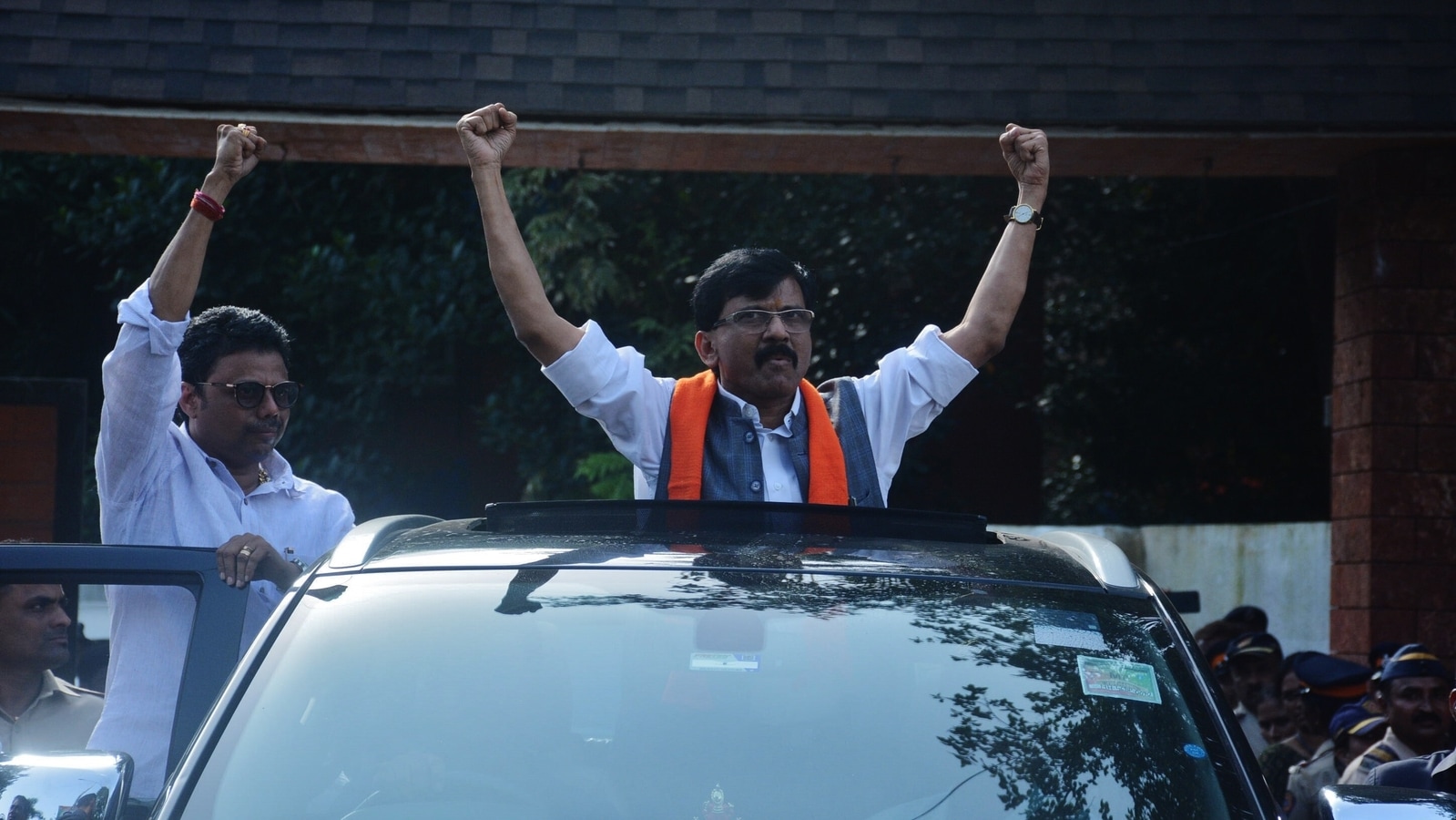 The Rajya Sabha member, who belongs to the Shiv Sena's Uddhav Thackeray faction, has denied any wrongdoing and claimed that he was the victim of political retaliation.
The Shiv Sena, a former ally of the BJP, is in the midst of an odd situation in which the Thackeray camp is opposed to the BJP alliance while the Eknath Shinde group is a part of it. The Supreme Court is now deliberating on the issue of party controls.
By party founder Bal Thackeray, Raut took an oath on Sunday to "fight for Shiv Sena." "False behaviour yields false results. Even if I am killed, I will not give up. Never will I leave the Shiv Sena. I certify before Balasaheb Thackeray that I am not a part of any fraud. He taught us how to fight, and I'll keep doing it for the Shiv Sena, "said Raut.
Admit that you revolted to save yourself from agencies: Raut to rebels
Raut argued that rebel lawmakers should openly acknowledge that they overthrew the party leadership to shield themselves from the central investigation agencies. He stated in his weekly column "Rokhthok," which was published in the party newspaper "Saamana," "Stop claiming that the rebel group changed sides because the Shiv Sena abandoned Hindutva. Why demonise Hindutva needlessly? Be truthful when you declare that everyone fled to protect themselves from ED." According to Raut, Shiv Sena leader Arjun Khotkar feigned sincerity when he said he was joining the rebels because of coercion.
Raees Khan, a supporter of Bhavana Gawali, a renegade Sena MP, was detained by the ED. However, he claimed that once Gawali rose against the Sena, Khan was freed along with her seized property. Raut claimed that Gawali's constituency had witnessed a protest against her by BJP leader Kirit Somaiya. The Sena leader requested that the BJP release information on the accusations it levelled at political figures and what transpired with the investigation after they joined the BJP.
Several rebel Sena MLAs are the subject of investigations by the ED and Income Tax departments, and Somaiya has made plans to imprison them. All cases are now in the cold box. This is actual corruption, according to Raut.
Why does the ED want to look into Raut so frequently? Queries Ajit Pawar.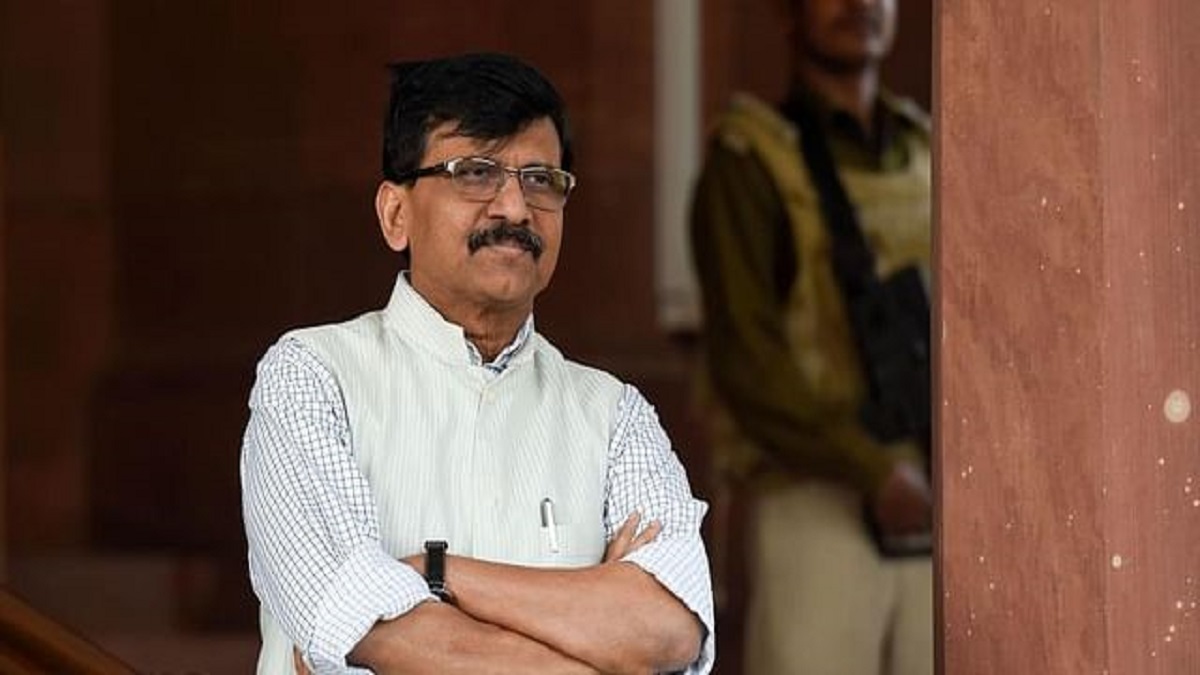 Ajit Pawar, the leader of the opposition in the Maharashtra Legislative Assembly, questioned why the ED wants to look into Shiv Sena MP Sanjay Raut. According to Congress spokesman Sachin Sawant, the ED searching Raut's home in Mumbai paints a "sad image" of democracy and shows the BJP's desire to "suppress" the opposition parties. Supriya Sule, a Nationalist Congress Party (NCP) legislator, will bring up this subject in the legislature.
"Many people received notices from the Central Bureau of Investigation, ED, and Income Tax. Only Raut will be able to determine why the investigation agency (ED) keeps looking into him "Pawar told reporters while touring Maharashtra's flood-affected districts. Sule expressed confidence that Raut would cooperate with the investigation agency and that there won't be any injustice.
Raut shouldn't be afraid if he's innocent: Shinde.
According to Maharashtra Chief Minister Eknath Shinde on Sunday, Shiv Sena leader Sanjay Raut should not fear the Enforcement Directorate's (ED) action against him.
At a press conference in Aurangabad, Shinde stated: "Raut has asserted that he did nothing illegal. Why worry about a probe if that's the case? Let it take place. If you are innocent, why should you be afraid?" The chief minister responded to a query on Shiv Sena leader Arjun Khotkar's claim that he joined the rebel Sena camp because he was forced to by saying, "Was he invited by us? Don't approach us or the BJP out of concern for ED or under any duress." In the meantime, Maharashtra-based BJP leaders stated that if Raut has not broken any laws, he should not be concerned about the ED action.
Girish Mahajan, a former minister, said: "Unnecessarily evoking the late Balasaheb Thackeray, Sanjay Raut is motivating Sena members to rebel against the Union administration. If he had done nothing wrong, he should have nothing to fear." "Why he is tweeting about the late Balasaheb Thackeray is beyond me. People must have faith in the legal system and government "added he. According to former MP and fellow BJP politician Kirit Somaiya, Raut is currently the subject of an investigation and has not yet been charged. "He shouldn't be discussing politics at this time. He should be held accountable if it is discovered that he was involved in any irregularities."
Edited by Prakriti Arora