Stories
Favipiravir Approved as Anti- COVID-19 Drug; DCGI Approves Influenza Treatment Drug For Covid-19 Treatment In India
Behind the drugs:
The Drug Controller General of India has approved the use of favipiravir – an antiviral drug commonly used for treating influenza – for the treatment of mild to moderate cases of COVID-19 in India. The drug regulator has also granted the license to manufacture and export this drug to Biophore India Pharmaceuticals, a Hyderabad-based medicine and medical equipment manufacturing organization.
Favipiravir is an antiviral medication that is commonly used in Japan for the treatment of influenza. It is classified as a pyrazinecarboxamide chemically, and selectively inhibits the "influenza viral RNA-dependent RNA polymerase". It was discovered by Toyoma Chemical Co., Ltd., a Japanese chemical manufacturing company. While the chemical was initially approved for therapeutic use against resistant strains of the influenza virus, there is a huge margin for the drug to plant its presence against fighting SARS-CoV-2 – the novel strain of virus responsible for the COVID-19 pandemic.
Apart from influenza and COVID-19, favipiravir has also been investigated for treating other life-threatening pathogens, including the Ebola and Lassa viruses.
Biophore Pharmaceuticals has also received approval to export the Active Pharmaceutical Ingredient (API) to Turkey, in collaboration with a local partner of the country. The company is also in talks with companies based in India Bangladesh, and Egypt in order to commercialize the product following the approval of the final version of the drug. The founder and Chief Scientific Officer (CSO) of Biophore, Manik Reddy Pullagurla, has reported that "the COVID-19 pandemic has emphasized the need for pharmaceutical companies to step up and develop effective solutions quickly", and that they have "ensured that our favipiravir meets the highest standards of quality without compromising on safety".
The global outlook on favipiravir:
Favipiravir is an antiviral drug that has a generally positive outlook all across the world, thanks to its effectiveness against the RNA-based influenza virus. The drug has been approved for use against COVID-19 not just in India, but also in Russia and parts of the Middle East. The CEO of Biophore Pharmaceuticals, Jagadeesh Babu Rangisetty, took pride in reporting that "all starting materials and complex intermediates for making favipiravir are either sourced locally or have been developed in-house for use. "We are confident that this API will help our country move several steps forward in our united fight against COVID-19", he stated to PTI.
Previously, on the 22nd of June, 2020, Glenmark won an approval from the DGCI to treat COVID-19 patients using the same antiviral drug, favipiravir. Under the name FabiFlu, Glenmark gained the upper hand by being the first oral favipiravir-based approved medication in the country against COVID-19. This approval has been based on clinical evidence demonstrating promising results by the drug, resulting in patients with mild to moderate COVID-19 infections responding positively to the treatment.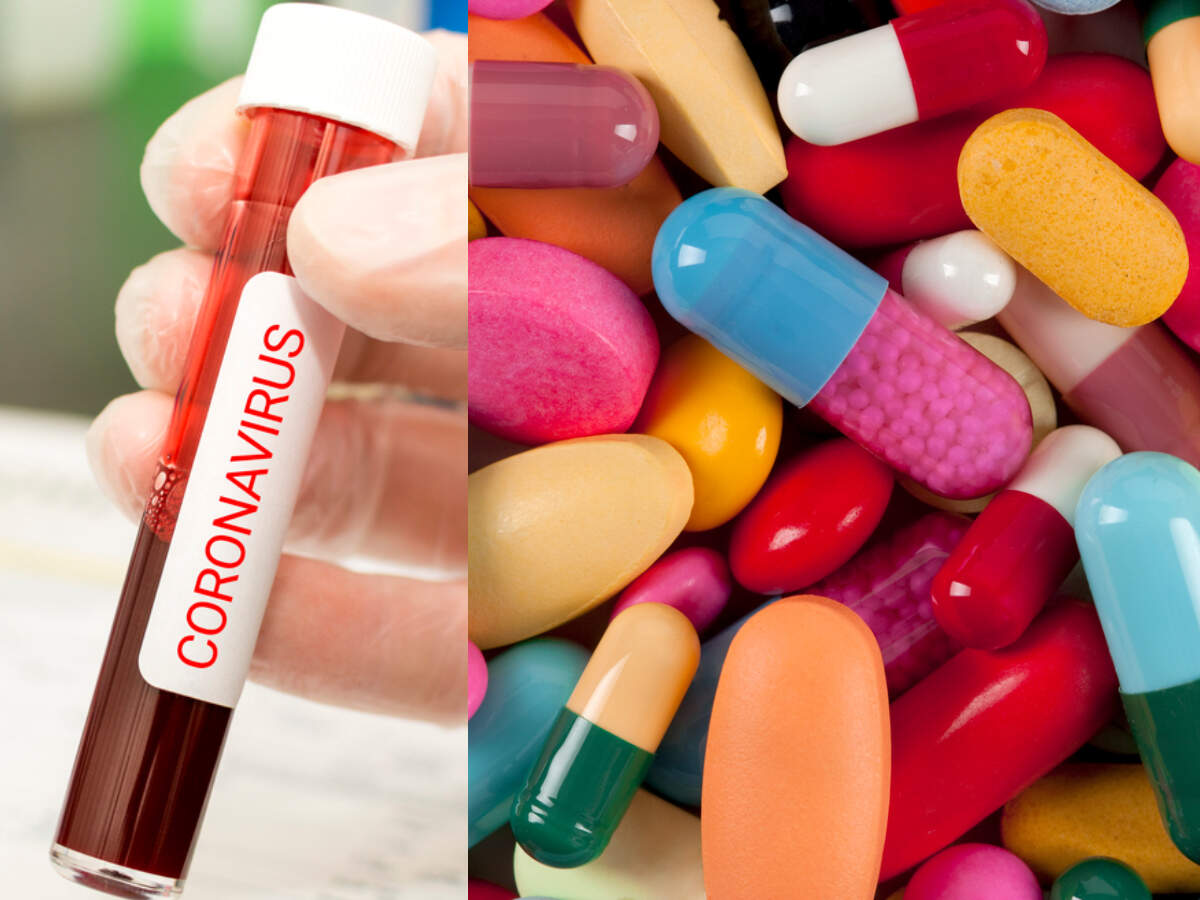 Approved drugs against COVID-19:
Apart from favipiravir, another popular anti-viral drug that has been approved for treatment for COVID-19 patients is remdesivir. Unlike favipiravir, which has been recommended for mild to moderately infected patients, remdesivir as been approved to be administered to COVID-19 patients on oxygen support, i.e. severely affected by the disease. Both of these antiviral drugs have been at the forefront in the fight against the SARS-CoV-2 pandemic.
While Glenmark and Biophore have launched favipiravir-based medication, Cipla and Hetero have introduced remdesivir-based treatment options to the market. As both drugs were introduced to treat completely different diseases, experts are worried about their efficacy against fighting off COVID-19.
Another global pharmaceutical company headquartered in India, Dr. Reddy's Laboratories Ltd., has been scaling up hydroxychloroquine – an antimalarial drug – as a prophylactic drug to be used for COVID-19. With the company already launching hydroxychloroquine sulphate tablets in the US during the year of 2018, they have partnered up with Fujifilm Corporation and Global Response Aid for the development and manufacture of Avigan tablets (favipiravir-based medicine) to fight the pandemic. Claims run amok that the administering of the drug resulted in clinical improvement of 88% of mild to moderate cases, including patients with pre-existing conditions such as diabetes and heart diseases.
The positive results from such studies are being interpreted with caution – external therapeutic methods have been administered in these trials, which may or may not have interfered with the outcomes. The founder of Shantha Biotechnics, K.I. Varaprasad Reddy, quoted that "while a randomized, placebo-controlled trial observed a reduction in recovery time for COVID-19 patients with the use to remdesivir, a similar study in China has reported conflicting results; such drugs should not be administered to patients that are hypersensitive to formulated ingredients, gross liver enzymes, and/or renal function abnormalities."
While there have been no drugs specifically developed to fight the novel coronavirus, repurposing drugs is the new norm; in the absence of other targeted drugs, repurposed drugs can be used to fight off infections. While favipiravir does not offer complete immunity against COVID-19, it suppresses symptoms in people suffering at mild to moderate levels. There may even be grave side effects (including fatality), which the patients are cautioned about beforehand. With drug-repurposing, not all drugs become antiviral.
In lieu of the pandemic:
The DCGI seems to have granted quick permissions due to being under pressure from a global pandemic. Under normal conditions, it takes years to obtain a permit from the drug regulator, who requires substantial proof from the conduction of various Randomized Control Trials (RCT). Since such RCTs require a large number of consenting patients and a long period of time, the DCGI seems to have bypassed such stringent regulations in order to obtain the path to the cure quicker. While we stock up the armory in the fight against coronavirus, we only have an equivalent of what painkillers do to pain, and not what antibiotics do to bacterial strains.
A vaccine is not to be expected until May or June 2021, say a lot of experts. Escalation of production of drugs requires a minimum of three months. With no money to develop advanced medication here, claims about finding a vaccine within the country have to be taken with a grain of salt. There have been news snippets that various vaccines are in phase one trials. After this, there are two more phases to undergo, after which the manufacturer will have to hope to obtain a license in time to begin production. "When a few million samples of the vaccine are available, only then can people start getting it", shared Varaprasad Reddy.
Licenses have been provided to manufacture and distribute remdesivir and favipiravir because small, controlled trials of 100 to 200 people had showcased positive results. Everything seemed okay, which is why the DCGI had approved the distribution of these drugs. In a way, administering favipiravir and remdesivir to affected patients across countries is a seemingly huge trial being held. Conditions for COVID-19-specific drugs, despite the pandemic, will be even more stringent, as it will have to be mass-produced and administered mandatorily. This, on top of other regulations, production processes, licensing, and testing, is expected to take a year's worth of time, starting now. Until then, keep yourself safe.