The women employees of Big Bazaar are a worried lot since the battle between Future Group, and Amazon has still not found a resolution, and with an uncertain future, they have decided to take action.
An SOS was sent to Prime Minister Narendra Modi, in the form of a letter written by the female employees of Future Group on Monday, and sought to highlight their plight and seek support to protect their livelihoods amid the legal battle with Amazon.
They mention in the letter that since Amazon has tried to stop the deal with Reliance, their future, and their families are in limbo.
Amazon and Future Group are pitted against each other in a legal battle over the sale of Future Group's Retail and wholesale business to Reliance Retail. Due to this dispute, both parties have approached several legal forums.
However, while each firm's business heads are locked in this epic battle, the women employees are, needless to say, worried about how this is affecting their livelihoods, especially in the times of Coronavirus, which has already presented a tough and challenging time for these female employees.
In the letter to the PM, they write, "Since we had been facing tough times during the pandemic, this deal provided us with a lot of hope and confidence for our continued livelihoods. However, Amazon …has tried to stop this tie-up and consequently our future and that of our families hangs precariously".
The letter to the PM, which was written on the day of International Women's Day, claims to represent more than 2.1 lakh women, of which 10,000 women are direct employees, and another 200,000 women are indirectly earning their livelihoods.
The 200,000 women are employed in the capacity through working or supplying products to Future Group brands such as Big Bazaar and other associated chains such as fbb, Central, Brand Factory, Easy Day, Heritage City, WH Smith, and 7-Eleven, and many more.
The basket is huge, and the deadlock is giving sleepless nights to these women; in a matter of speaking the retail sector ( Malls) provide and employ a large number of female employees, it is one of the few sectors where the female employment rate is probably higher or at par with the male employee rate.
The group highlights the problem that these women see – if the deal with Reliance is fraught with interference by Amazon, the most severely hit will be these small-town retail women employees and also those women of the extended support eco-system setups where the impact of the implement will be far more significant and more resonant than can be imagined.
However, this is not the first time that the employees of Future Group have cried foul; the trader's body All India Consumer Products Distribution Federation (AICPD) and NGO Prahar, in an open letter, has asked Amazon to "back off" from blocking the Future Group – Reliance deal.
The reason is that the same alleged mall vendors and suppliers have become collateral damage in the current tussle between the two companies.
The bone of contention is around 6000; Indian small vendors and suppliers have pending dues of Rs—6000 crore (800 million USD) from the Future Group.
Apparently, these dues have been long pending since March 2020; they also mention that the announcement of the deal with Reliance had provided some glimmer of hope that the dues pending for these vendors and suppliers will be credited.
The AICPD claims that it is backed by around ten lakh distributors, stockists, and suppliers of FMCH goods across India.
What has happened so far?
Future Group ad announced on August 29, 2020, that its retail and wholesale business would be sold to Reliance Retail, owned by oil–to–chemical conglomerate RIL, in an Rs. 24,713 crore deal.
However, back in August 2019, Amazon, in a deal with Future Group, had agreed to pick up 49% of one of Future's unlisted firms, Future Coupons Ltd ( which owns 7.3% equity in BSE – Listed Future Retail through convertible warrants), which presented the right to buy into Future Retail after a period of three to 10 years.
Despite this deal with Amazon, Future Group brokered a deal with Reliance Retail, following which in October 2020, Amazon dragged Future Group to arbitration at Singapore International Arbitration Center (SIAC), on the fact that Future Group had violated the contract by entering into a deal with Reliance.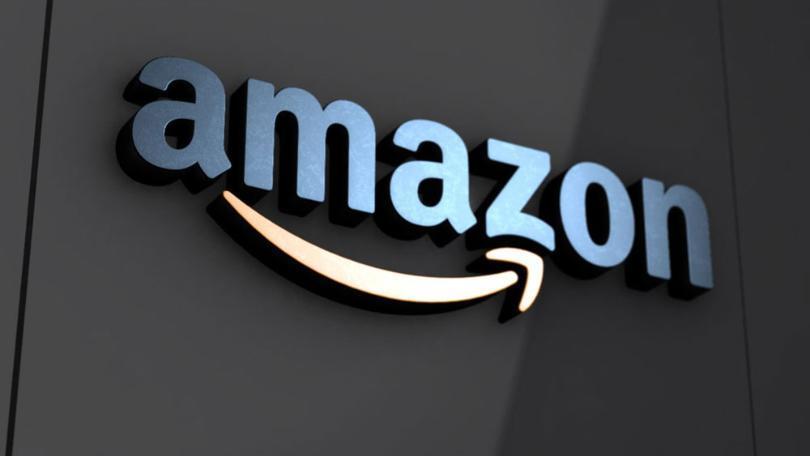 As the days passed and no resolution in sight, Amazon went on further and knocked on the doors of SEBI, stock exchanges, and CCI, urging them to take into consideration the arbitrator's (SIAC) interim decision as it is a binding order.
Nevertheless, this step on the part of Amazon was blocked by FRL by moving to High Court to restain Amazon from writing to SEBI, CCI, and other regulators about SIAC's order, arguing that it amounts to interfering with the agreement with Reliance.
The result was that Amazon was allowed to go to the statuary authorities but also said that prima facie, it appeared the US e-commerce giant's attempt to control Future Retail was violative of FEMA and FDI rules.
Against the observations, Amazon went ahead and moved an appeal before a division bench, and during its pendency, Amazon also filed a suit for the enforcement of the EA award.
However, in this entire melee, where Future Group's heads have tried to broker the best deal for themselves, they have in the process made it extremely difficult for their many employees – men and women alike.
What the PM will have to say on the letter written by the female employees of Future Group and associated businesses is yet to be heard.