Stories
Global Hunger Index rank does not reflect India's true picture: Smriti Irani
About Global Hunger Index
The Global Hunger Index (GHI), created by the European NGOs and Welthungerhilfe, aims to quantify & track hunger globally. The Global Hunger Index is computed annually, and its results are published in a report every October.
The 2022 Global Hunger Index reveals a severe global hunger problem. Global progress toward eradicating hunger has essentially stopped. Conflicts, the COVID-19 pandemic's economic effects are the major causes of famine.
 On top of fundamental elements like poverty, inequality, and poor governance, these drivers are present. In light of many, concurrent global crises, it is anticipated that the situation will only become worse. The 2030 Zero Hunger target cannot be met without significant adjustments.
Global Hunger Index and Indian scenario
On a level where 50 represents "very serious" hunger, the GHI gave India a rating of 29.1 and deemed hunger there to be "serious." Smriti Irani, the ministry of women & child development, referred to the Global Hunger Index (GHI) as a "flawed measure of hunger" in a response to the Lok Sabha on Friday.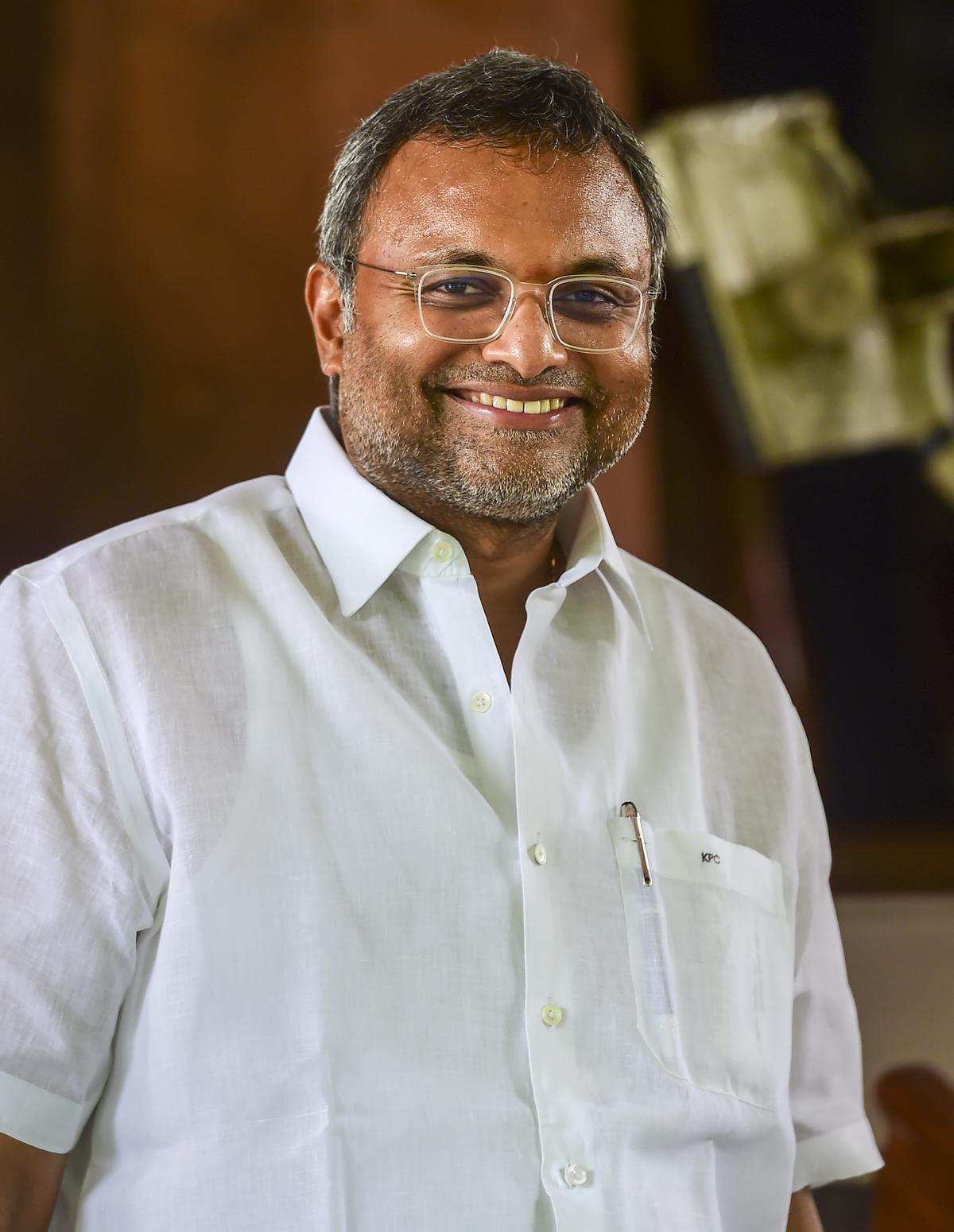 "Global Hunger Index (GHI) is a faulty indicator of "Hunger," hence it does not accurately depict India. In response to Congress Leader Karti Chidambaram, Irani remarked, "This shouldn't be taken seriously since it is neither acceptable nor representational of the hunger prevailing in a country.
Four Global Hunger Index signs, claiming that only one of them—undernourishment—was connected to hunger. Apart from hunger, which is considered the stunted and wasting in the GHI, the two indicators, specifically, stunting & wasting, are the results of intricate interactions of several other variables including sanitation, genes, environment, and how food is used.
India comes up the 107th place overall out of 121 nations in the 2022 Global Poverty Index.
On a level where 50 represents "very serious" hunger, the Global Hunger Index gave India a rating of 29.1 and deemed hunger there to be "serious."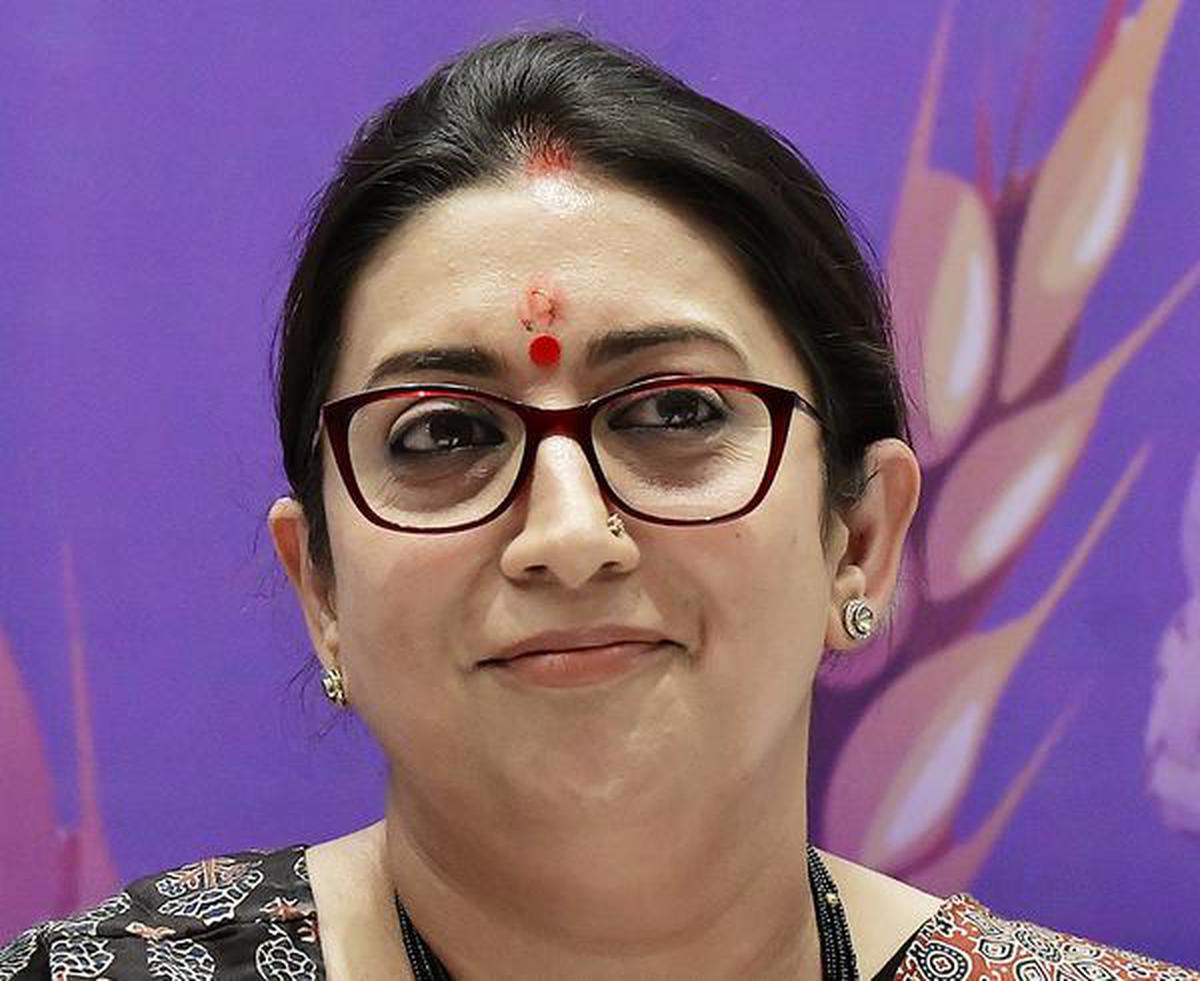 Irani responded to Congressman Chidambaram's question rising GHI score, from 28.2 throughout 2014tos to 29.1 in 2022, indicates a deepening of the hunger issue. Irani stated that India was ranked 55, out of 76 countries in 2014 with a scoring system of 28.2. India ranked 80 out of 104 nations in 2015, 97 out of118 in 2016, 100 out of 119 in 2017, 103 out of 119 in 2018, 102 out of 117 in 2019, 94 out of 107 in 2020, and 101 out of 116 in 2021, according to the World Economic Forum.
Notably, the Global Hunger Index said that GHI score compared to its 2014 GHI score indicates that India's GHI score has improved.
The Global Hunger Index comparing ratings from different years, emphasizing that the data used to produce the rankings is always being updated and enhanced by the Un Agency and that each year's GHI report incorporates these changes. When scores are compared across reports, it may appear that hunger has improved or declined year to year, but in some instances, the shift may only partially or entirely represent a data correction.
Irani's stand stayed more focused Global Hunger Index
Irani rejected that there had been any instances of starving fatalities in states or federal territory in response to a different query on the famine-related mortality of adults and children in India since 2014.
The administration was criticized by the Supreme Court in January of this year when it refused to give the most recent data on fatalities from malnutrition and claimed there had been no such deaths.
Irani did, however, draw attention to the National Food Security Act, 2013 (NFSA), which is intended to address the alleviation of hunger for the bottom 67% of the population as of the 2011 Census. The NFSA is currently being implemented in all of the states & union territories on an all-India premise with such a maximum coverage of 81.35 crore people.
She stated that the Act's coverage the most vulnerable and may make use of it. "At this time, against the projected covering of 81.35 crore individuals, the states/UTs already have recognized 80.03 crore persons," Irani's response stated.
The Global Food Index is a yearly report that Concern Worldwide & Welthungerhilfe jointly produce, according to the GHI website.
At the international, regional, and national scales, it seeks to accurately track and quantify hunger. Undernourishment, infant stunting, child waste, and child mortality are the four component indicators that the GHI uses to assess a country's performance.
Calculation of Global Hunger Index Score
A Global Hunger Index index is computed from the numbers of the 4 indicators and represents hunger on a scale of 0 to 100, with 0 being the greatest possible rating (no hunger) & 100 representing the worst. The severity of each country's GHI score is ranked from low to highly worrying.
The GHI combines four separate indication types:
Undernourishment: The percentage of the population whose caloric intake is inadequate.

Stunting in children is the percentage of children under the age of five that are underweight for their age.

Child wasting is the percentage of children under the age of five that are underweight for their height, a sign of severe malnutrition.

Child mortality is the percentage of kids that pass away before turning five, which is partly due to the deadly combination of poor nutrition and hazardous settings.
The requirements to be included in the Global Hunger Index had their data evaluated in 2022, and 121 of those nations had their GHI scores determined using information from 2017 until 2021. The World Bank, demographic and health surveys, the Food & United States Department of Agriculture Nations, as well as the Inter-agency Committee for Child Mortality Estimation are among the sources of information used to generate GHI ratings.
Due to a lack of data, it was impossible to establish individual scores for 15 nations or rankings. Based on previously released data, provisionally categorized by severity. Data for the remaining 7 nations were inadequate to determine GHI ratings or designate provisional categories.
Problems with Global Hunger Index Report and causes towards India
The Global Hunger Index score is a nation's results on four equally weighted indicators: inadequate calorie intake, weight loss relative to height, height loss relative to age, and child mortality. Since these are not yearly surveys, it utilizes the most recent year for which data are available in the 2016–2020 time frame for stunting and wasting. It uses data from the National Family Health Survey (NFHS) 4 from 2015–16 for India. Despite the NFHS-5 being completed in 2019–20, only Phase 1 states' data was made public in December 2020. Results for the other tests are still pending.
It is difficult to gauge someone's level of hunger because some Indian polls inquire about if respondents are forced to "sleep hungry," "skip meals," or "eat less." The GHI's effort to connect nutrition results with the concept of hunger is commendable, but some of the index's elements are questionable.
The use of FAO statistics to estimate the percentage of the population with insufficient calorie intake includes too many irrational assumptions, which is one of the GHI's other flaws that has been brought to light. The emphasis this year was on the methods, which is fairly uncommon. In a statement, the government Ministry of Women & Child Development rejected it.
Inconsistencies abound in the government's assertion that the Global Hunger Index study is "devoid of ground realities and facts." The approach used here is based on a Poll taken based on a pure telephone estimate of the population, as it is stated in the opening paragraph: "The scientific measurement of undernutrition would need measurement of weight and height."
Stunting & wasting, which height and weight, are symptoms of chronic and acute hunger, and the first half of the sentence is true, but the second part is false. The final clause of the same paragraph makes this clear: "Position on two indicators, namely child wasting & child stunting, has stayed constant in 2021 compared with 2020."
The poor ranking in India is hardly surprising given the country's hunger, nutrition, and health. It is an indication of the poor funding levels for child feeding programs that have been reduced since the epidemic.
Is India's lowly position of 101 out of 116 countries cause for concern? Perhaps the simplest way to answer that is to consider those immediately above & below us: Afghanistan, which is rife with violence, is two rungs below us. The non-democratic North Korea has placed 96 places higher than us. This year, India is ranked last globally in terms of waste. Most crucially, India has an equally poor ranking if stunting, is most reliable measure of undernutrition.
Because COVID-19 has hampered essential social support, nutrition results have gotten worse. The shutdown of anganwadis since the first lockdown (with temporary reopenings in a few regions between the first and second waves) is evidence of this, leading to the discontinuation of nutrition and health services. Children under the age of six can get eggs from anganwadis in various states. Unfortunately, for the majority of Indian youngsters, eggs remain a luxury meal that is packed with nutrients.
 Additionally, these restrictions affected access to healthcare, prenatal care (ANC), and immunizations. When opposed to an earlier (benchmark) time, Dreze and Paikra discovered that the accessibility of these applications crashed during the initial lockout. Immunization rates for children were at 65-74%, ANC registration was down to 78-80%, and institutional births were at 71-78%.
The very first 1,000 days of a child's existence, including the period, spent in utero, heavily influence nutrition results. Therefore, it's critical to contact pregnant women, nursing mothers, and kids under the age of 6.
Fortunately, the Indian government has a welfare delivery system for children's nutrition that covers about 20 crore children through anganwadis/ICDS & school meals for kids, as well as 80 crores through the Centrally Sponsored Schemes (PDS). Schools & Anganwadi have mostly stayed closed during the epidemic, instead of being fully utilized.
There are simple solutions available, the PDS (people covered and basket of food items offered), enhancing the caliber of food served at schools and anganwadis, and universalizing and streamlining the Pradhan Mantri Matru Vandana Yojana process for maternity benefits.
edited and proofread by nikita sharma