Stories
Byju's Takes A Giant Leap Forward With $700 Million Fundraise For Debt Repayment.
One of the largest Indian companies, Byju's had raised a term loan B (TLB) of $1.2 billion from a group of investors in 2021. The interest rate on Byju's $1.2 billion term loan B (TLB) may have just been raised as part of recent debt-financing negotiations.
Byju's Takes a Giant Leap Forward with $700 Million Fundraise for Debt Repayment.
According to sources, Byju's is preparing for a $700 million capital raise at a flat $22 billion valuation, a much-needed injection that will assist the edtech giant in getting through a liquidity crisis.
According to the persons, who asked to remain anonymous, the fundraising effort, which consists of two distinct equity and convertible note offerings, might be announced within the next two weeks. After months of discussion with the investors, the due diligence has now been finished, and the sources continued.
The Financial Express broke the news of the development first. The article states that two West Asian sovereign wealth funds and sizable private equity firms lead the new funding round. A few previous investors joined the round as well.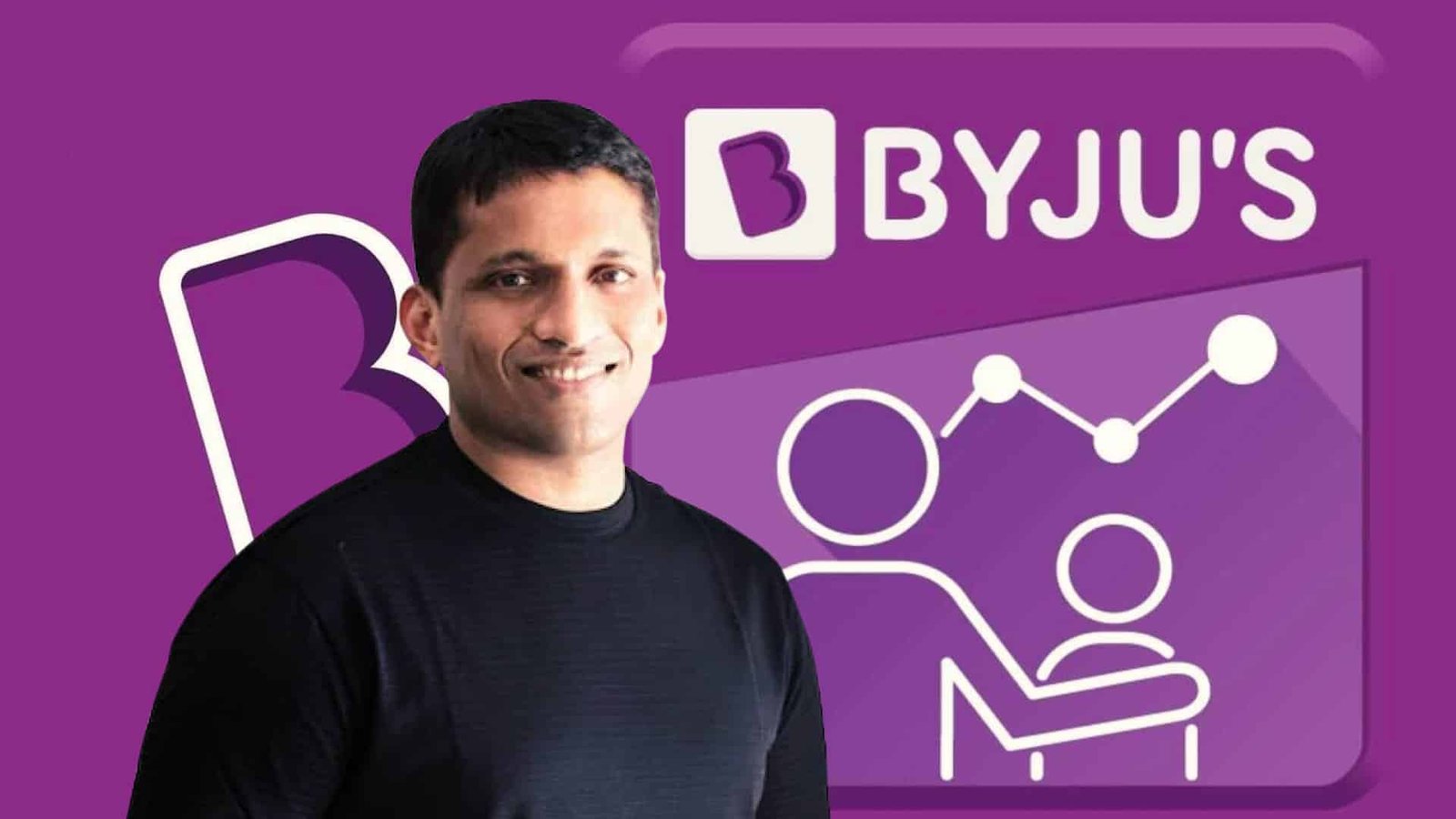 Byju chose not to comment. Byju's, which has been renegotiating terms with its creditors, including producing monthly business updates, employing a CFO, and raising the interest rate on loans, will be very relieved by the fundraising.
One of the largest Indian companies, Byju's had raised a term loan B (TLB) of $1.2 billion from a group of investors in 2021. The interest rate on Byju's $1.2 billion term loan B (TLB) may have just been raised as part of recent debt-financing negotiations.
Since its former CFO departed more than a year ago, Byju's has now hired senior Vedanta executive Ajay Goel as its Chief Financial Officer (CFO), which is a significant step for the firm that has postponed reporting its FY22 (2021-22) results for more than six months.
Byju's creditors requested expedited repayment of a portion of the loan in November of last year, according to a Bloomberg article, because the edtech behemoth had broken a number of stipulations, including a deadline for publishing its results for the year ending March 31, 2022, in September.
Borrowers are not required to pay the principal in full up front in TLB. Unlike a traditional loan, when they pay the interest and principal in instalments over the course of the loan, they can pay a sizable sum at the conclusion of the loan time.
Since the beginning of 2022, Byju's, which is also the most valuable company in India, has come under scrutiny for a number of problems, including accounting irregularities, accused course mis-spelling, and major layoffs.
In the past year, the company has let go of nearly 3,500 people as a result of dwindling venture capital investment and declining demand for online learning services.
The company has reportedly spoken with a number of investors, including private equity firm TPG, during the past two months as it has attempted to seek at least $250 million in new investment.
Another Bloomberg article claims that Byju's is soliciting additional capital in an effort to maintain its $22 billion valuation, which has been under pressure due to deteriorating macroeconomic conditions.
In the meantime, Byju's is attempting to list Aakash Educational Services, a provider of tutoring services that it purchased in April 2021 for about a billion dollars, on Indian stock exchanges with a $3–4 billion valuation. But as Moneycontrol reported first earlier in March, the corporation has also undertaken exploratory merger discussions for Aakash with its main competitor Unacademy.
Byju's was established about ten years ago by former teacher Raveendran and his wife, Divya Gokulnath, and has now secured over $5 billion in capital from equity and debt investors. It most recently raised $250 million at a constant $22 billion valuation in October.
Byju's increased the term loan at Libor plus 550 basis points in 2021 by taking advantage of the interest rate arbitrage offered by the international markets. The benchmark used to determine foreign interest rates and the cost of borrowing is called Libor, or London Interbank Offered Rate.
According to JPMorgan Chase, one of the deal's book-runners, the rate was lower than what was offered in the local market, and it was also one of the largest unrated term loan B offerings ever from a startup globally.
While the loan fell to a record low of 64.5 cents in September of last year, the majority of the current group of lenders still invested in the debt. According to Bloomberg, the loan's interest rate has since increased and was 81.9 cents on the dollar on Monday (December 9).
From INR 231.69 Cr in FY20 to INR 4,588 Cr in FY21, BYJU'S recorded a 19.8X increase in loss. Also down 3.3% from INR 2,511.7 Cr in FY20 to INR 2,428.3 Cr overall.
In order to reduce some of the losses, the edtech behemoth laid off 2,500 workers in October 2022, or 5% of its staff. BYJU'S said at the time that the action was taken to "rationalise operations."
BYJU'S recently received $250 Mn in additional funding from pre-existing partners, including the Qatar Investment Authority. As part of its pre-IPO funding, BYJU'S is reportedly in discussions to raise $500 MM using convertible notes. It has been attempting to list on American stock exchanges using the SPAC listing.
Edited by Prakriti Arora