Stories
India to add 1.4 crore high-net worth individuals by 2030
Nirmala Sitaraman's stand on India's scope of economic growth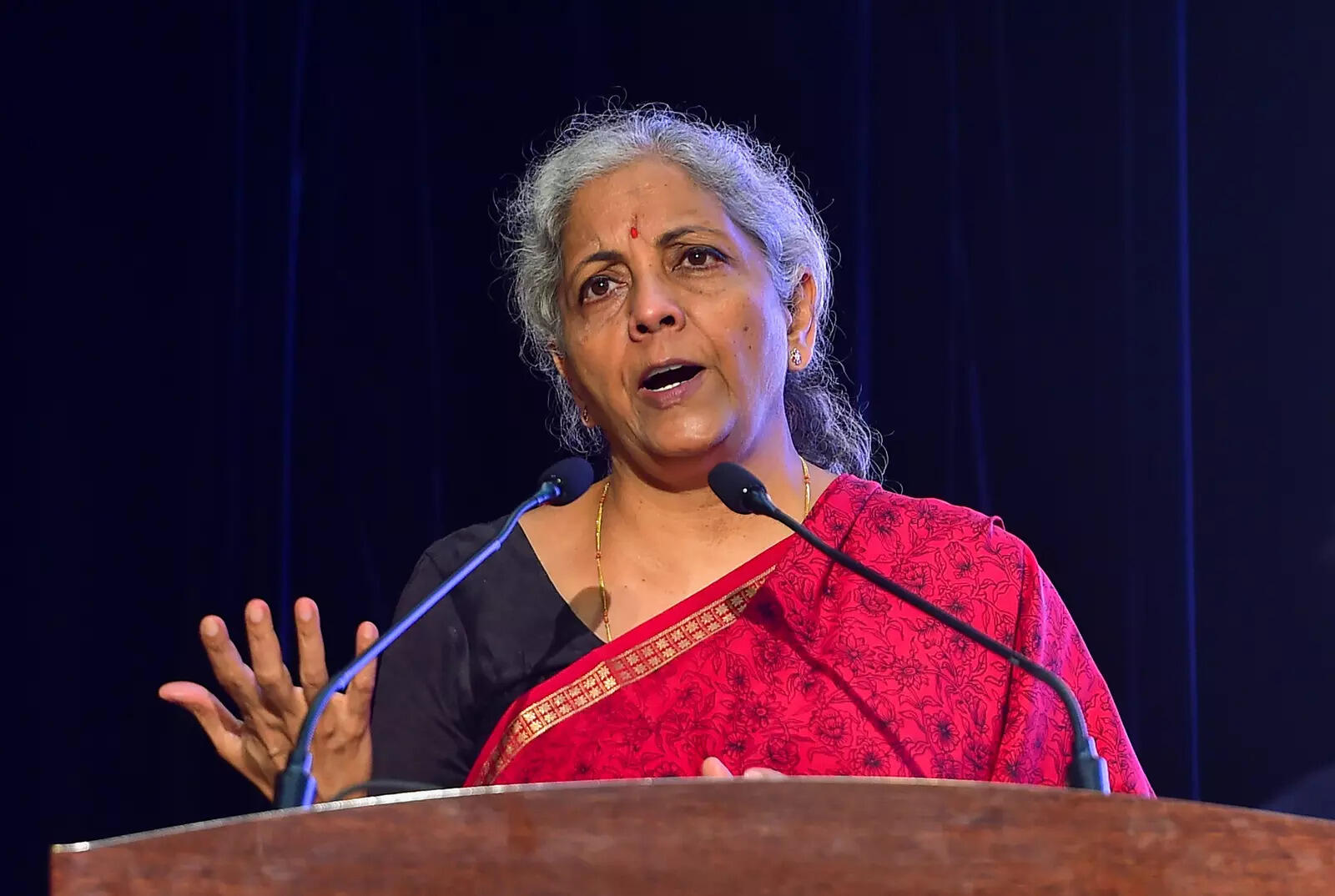 According to Finance Minister Nirmala Sitharaman, India is in a strong position right now, and in the next 25 years, Amrit Kaal will have a lot of business and the general public. The FM used the World Economic Forum's prediction that India's economy will gain 140 million middle-class families by 2030 as evidence of India's strength moving forward.
Additionally, according to the WEF, there would be an increase of 14 million HNI families by 2030. FM highlighted that a significant global reset is taken on by the conflict in the pandemic's aftereffects in another. The WEF predictions, however, show where the potential market is.
India should concentrate on the manufacturing industry and more recent service sectors. In western countries, Sitharaman encouraged the Indian industry to establish plans for how enterprises operating in developed nations might view India as a manufacturing or sourcing center.
India "has introduced a lot of conveniences and tweaked policies to entice international investors into India as well as interacting with firms who wish to co-locate inside the nation,". Even if they have their headquarters overseas, Sitharaman suggested that they consider sourcing and producing a lot of their goods locally, at least for the markets in this region of the world.
She pointed out that while the rumored protracted recession, which is anticipated to afflict Europe, would impair Indian enterprises' exports, a large number of investments have already been made, which are now searching for other locations where their operations may continue. The industrialized countries may on the home sector as the globe moves to sustainable energy, according to Sharman.
She also requested that India Inc. inform the government of how changing climate is hurting them and offer suggestions on how to lessen the financial burden that is placed on them. "I would encourage the business community to closely monitor the ideas emerging from the zeal and excitement with that they are advancing. The move to cleaner energy will result in additional expenses, and I want the sector to be fully aware of these costs, FM stated.
According to Sitharaman, the upcoming budget would adhere to its principles. "We'll take that and scale it up over the next 25 years." Subhrakant Panda, Chairman, FICCI & MD, echoed FM's assessment of India's strength when he stated, "India is more prepared than it ever has been to cope with short-term volatility without losing the track there." The Indian business has high hopes that the Budget Speech 2023 would be growth-oriented and expand based on the policies put in place by the government over the last 8 years, he continued.
Future value of Rs 1 crore in 15 years in India
After 10 years or more, many investors are to build up capital of Rs 1 crore. The corpus is sometimes intended to support retired life, while other times it is intended to fund a child's schooling or marriage. Some investors just appreciate the concept of having an Rs. 1 crore corpus after a few years. This begs the question, did they just choose a random number? among others? Or has she used actual numbers in her work? Has the individual taken inflation into account?
The number one crore is at the top of round numbers that appeal to many investors.
Even though a sum seems large today, not be enough to cover all of your financial demands in the future. This is significant so because the value of the currency fluctuates over time. Assume the course fee is Rs. 20 lakh today. After fifteen years, it would no longer be the same. It would be expensive due to the effects of inflation.
Find out the current cost of your daughter's schooling first. After 15 years, you can calculate how much it will cost. Asking yourself "How much I used it to pay ten or fifteen years ago?" will help the effects of inflation. You'll discover the true worth of your money inflation after you get the answer to this question.
We may infer from the explanation above that it's a good idea to include a reasonable inflation rate when calculating all of your future financial needs. You need to be more calculated and cautious if you're going to save money for your post-retirement lifestyle. In addition to inflation, you must take the likelihood of surviving past your planned retirement age and changes in interest rates.
You should review and reevaluate your goals, according to Scripbox. Working with actual figures is necessary since simply being a crorepati is insufficient.
Find it all a little much? Not to worry. With Scripbox's goal-based you can predict not just your potential future needs but also how much money you'll need to meet them. To increase your chances of success, we remove all the guesswork from your strategy.
India to be the fastest-growing wealth market over the next decade
According to a survey that analyses private wealth & investment migration patterns globally, there will be a significant increase in the number of billionaires and millionaires in India during the following ten years.
The number of billionaires and millionaires will increase by 80% in India over this time, compared to just 20% in the US and 10% in France, Germany, Italy, and the UK, according to an estimate of HNWI growth numbers released in the most recent Henley Global Citizens Report.
Henley & Partners, international citizen, and residency, published the 2022 Q2 report.
The Henley Private Capital Migration Dashboard's most recent projections for the outflows and inflows of US dollar mega-rich (the difference between the percentage of HNWIs who immigrate to a number who move to another country from it) through 2022, provided by New World Wealth, indicate a net loss for India of about 8,000 this year.
According to Andrew Amoils, the director of research at New Frontier Wealth, flows are not especially worrying because India creates significantly more new billionaires each year than the country loses to migration.
High worths to be added by the young generation soon in India
He continued by saying that wealthy people are also returning to India, and it is anticipated that this trend would continue as the country's standard of living rises. "Projections for India's overall wealth are quite confident. By 2031, the HNWI population is projected to have increased by 80%, making India one of the world's wealthiest markets at that time. Particularly rapid expansion in the regional financial products, healthcare, and technology industries will propel this.
Nirbhay Handa, managing director & head of the company's Global South Asia team and group head of product management at Henley & Partners, said that interest in capital migration options in South Asia remained strong overall in 2017.
He said to being political, economic, or security-related, tends to increase interest in the idea of residence & citizenship by investment, as has been seen in Sri Lanka and Pakistan, both of which have seen significant instability in recent months.
"Additionally, the jarring polarisation of politicians in many policies, and shifting positions in bilateral trade relationships with each current democratic term expose business owners to risk and leave many of them uncertain about the future of their businesses. Their desire to diversify their domiciles has been stimulated by this, as they now want to ensure that their future is on geopolitical events in their native nations.
edited and proofread by nikita sharma