Investigative journalist Andrea Bernstein published in January "American Oligarchs, The Kushners, The Trumps, and The Marriage of Money and Power" (WW Norton & Company), an investigative book recounting the conquest of New York real estate by Patriarchs Trump and Kushner until the capture of the White House by their heirs Donald and Jared.
What is the nature of Jared Kushner's power?
In short, he is the most powerful person in the White House whose surname is not Trump. His responsibilities change frequently, he does not have a specific portfolio and does not head any government agency. His power stems precisely from this lack of specificity: he does not have to answer like a vulgar secretary of state. His office shares a partition with the Oval Office, in the heart of the West Wing. But Kushner also hangs out in the East Wing, the private wing of the White House.
Kushner has access to Trump during the day as an advisor and to dinner as the father of his grandchildren. No one has such access. Family is a cardinal value, both for the Trumps and for the Kushners, which explains Kushner's longevity, in a chaotic administration where the turnover rate of senior officials is nothing short of incredible. Jared outlived three chiefs of staff, as many national security advisers, three secretaries in the Trump administration [the equivalent of the Ministers of Defence, Justice, and Foreign Affairs], an intelligence director… Those who thought they could challenge him, like Steve Bannon or Generals Kelly and Mattis, never understood the unwavering bond between Trump and Kushner.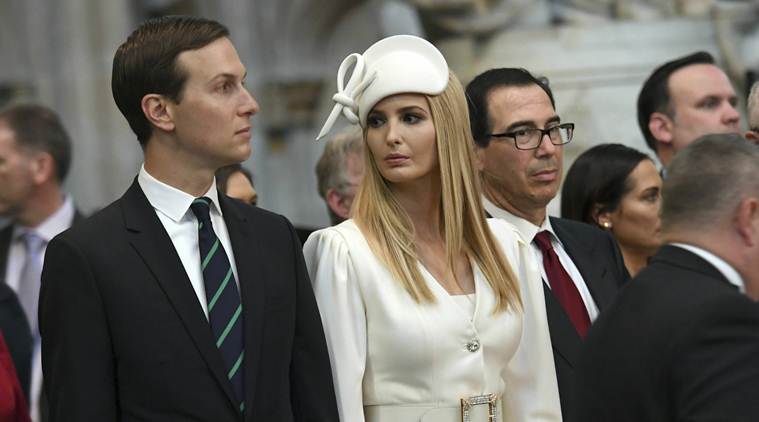 We regularly read in the press anonymous officials announcing his loss of influence or his departure. But as long as he's married to Ivanka, he'll be favoured by Trump.
Nepotism embodied …
Kushner understands the rules of House Trump better than anyone. Jared sees his lack of skills and knowledge as an asset. He sees himself as an "outsider" who disturbs those encrusted with their outdated knowledge and their habits. Seen like this, ignorance is a virtue, a value. It prevents any contradiction and disqualifies expertise. An attitude that fits Trump perfectly.
How to explain that a grandson of Holocaust survivors is the man responsible for building the wall between the United States and Mexico?
Stuck for years in refugee camps after the horrors of the Shoah, his grandparents reached America by tampering with their papers. One might think that Jared Kushner would, therefore, have a certain empathy for migrants, a vision of the world, let's say more humanist.
But while a few distant cousins ​​are involved in helping the refugees, Jared's branch learned different lessons from that founding moment. Like the idea that you always have to trick the authorities, build a wall around yourself and destroy those who could be a threat. A mentality that can also be found in a whole section of Israeli society, for example. For the Kushners, like the Trumps, there are "them" and "us", in business as well as in politics, and only family matters.
At the start of the term, some saw Jared Kushner and Ivanka Trump, for a time close to the Democrats, as potential "moderators" …
New York's high society, united around a vague progressive neoliberal consensus, considered this couple who subscribed to the charity dinners as one of their own. They couldn't be "that bad". But the Kushners and the Trumps commitment to elected Democrats was purely transactional. These are fortunes based on real estate, which is to New York what oil is to Texas. Without the support of politicians – who give building permits, award contracts, relax regulations – you cannot prosper. Donations from the Kushners, like those from the Trumps, were never ideological.