Stories
Trends
Lalit Modi Can Sell And Buy People Million Times; A "Runaway" Detests Being Shown Reality.
Former IPL Chairman Lalit Modi took to Instagram a few days ago and asked former Attorney General of India Mukul Rohatgi not to call him a fugitive. "Falling short, I will not ask politely again," said he. Lalit further wrote, "As a young fly-by-night lawyer who buys judges, I can buy and sell you million times...Refer to me as only Mr Modi."
Who Is Mr Lalit Modi?
If one were to "search" for information on Lalit Modi, which is openly available on the internet, and one goes to a trusted online encyclopedia website, he has been called a "fugitive".
In the Oxford dictionary, a fugitive is a "person who is running away or escaping (for example, from the police).
And Mr Lalit Modi did just that in 2010; it all came crashing down for him when the majesty of cricket in India had to flee the country because of a flurry of probes over tax evasion and money laundering charges.
In the latest, we see an example of how highly Mr Modi thinks of himself when he reminds the nation in a social media post, " There is nobody in India that has created what Lalit Modi has and gifted it to the country".
He further laments and wonders why the media is "so obsessed" with trolling him and wonders ", I GUESS We R still living in the Middle Ages," and goes on to ask the media not to spread fake news like Donald Trump.
Talk about challenging the former President of the United States and a business mogul of another league altogether.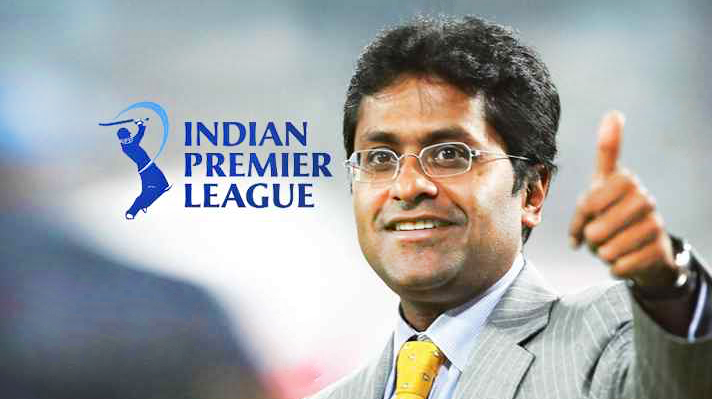 Now one is free to build oneself up to the nines on social media, but an open threat and a warning to the former Attorney General of India, Mukul Rohatgi, not to call him a fugitive (which he is) takes the cake!
"Falling short I will not ask politely again," he added. Lalit further wrote, "As a young fly by night lawyer who buys judges I can buy and sell you million times…Refer to me as only Mr Modi."
The above is what Lalit Modi concluded with and, needless to say, points to an elementary fact – this man is dangerous! 
If one can openly talk about buying and selling persons or people, it goes on to show not only the thought process but also the inner workings and character of the person. 
And suppose people of such calibre were to enter or be part of any position that gives them the authority, the power and the money. In that case, it is an outright dangerous situation that is being created. 
If one dares to openly talk about buying and selling of people million times over, what's to say that the person may not have done the same as and when it may have been required in the past and may be required in the present?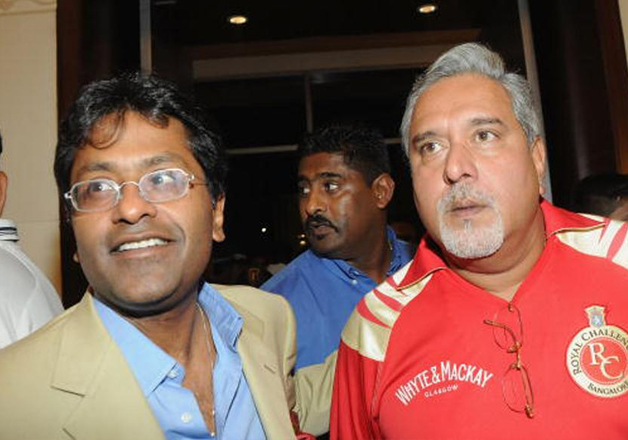 Lalit Modis' Contribution To The Nation
Modi's cricketing contribution to the nation began in 1999 when he got elected to the Himachal Pradesh Cricket Association but was later forced to leave the association. 
From 2004 until 2008, he was elected vice-president of the Punjab Cricket Association and retained the position.
In 2005, he became the President of the Rajasthan Cricket Association, and in the same year, he also became the vice president of BCCI. 
He was heavily invested in the commercial side of the BCCI as the association's revenues rose sevenfold, touching the $1 billion mark between 2005 and 2008. (One wonders how? Buying and selling, perhaps!)
He then went on to launch the Indian Premier League in 2008.
But in 2010, he was suspended from BCCI on several charges ranging from money laundering, bid rigging, not following proper processes, and bypassing the governing council while taking decisions, among other charges.
Why do the above charges not come as a surprise?
For as a shrewd businessman who is seasoned at "buying and selling million times", what's to say he may not have applied the same formula when he was contributing to cricket and the nation while he held powerful and influencing positions during his time?
The Fugitive?
The reason why the word "fugitive" is used for Mr Lalit Modi is very straightforward; it is because while he was being probed on these several charges as mentioned above and right in the middle of the probe shortly before the Enforcement Directorate (ED) launched an investigation against him for alleged financial irregularities, Modi left the nation and moved to London.
Now here's a person who has, in his own words, written about fugitive status and says no court has convicted him yet. 
He said he had single-handedly created the IPL, and nobody in the BCCI had offered help. When he joined the BCCI, it apparently had only ₹40 crores in the bank. However, he wrote when he was banned; it had $ 47,680 crore.
Now comes the valid question, if, with so much hard work and skill, he managed to turn around the prospects and financials of BCCI, then why did he make a run for London?
If honesty and hard work were at play here, then the clue of the ED probe would not have scared him away from his own country (scared for his life, he says) to London!
Hence, Mr Lalit Modi, the word "fugitive" is apt since when a person absconds a country right when law enforcement is readying to put one under the scanner!
The only credit that can be given here is that IPL was the brainchild of Mr Modi; however, at the same time, what IPL stands for is debatable.
He has since lived out of London, and in 2015, a special court in Mumbai issued a non-bailable arrest warrant against Mod for his alleged involvement in a money-laundering case registered by the Enforcement Directorate (ED)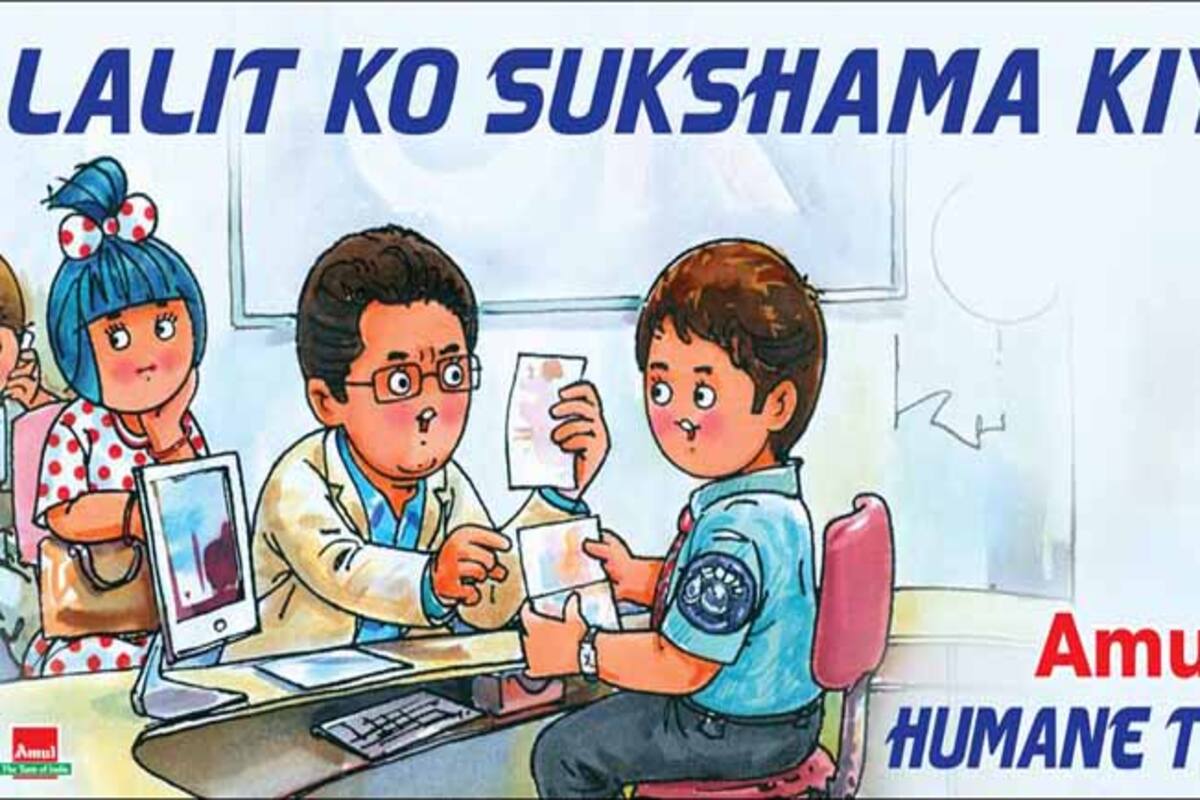 Lalit Modi's Complications With Law
Modi was arrested in 1985 for charges of conspiracy to traffic cocaine, assault and second-degree kidnapping. He was later suspended for a two-year prison sentence and was placed under five-year probation.
After this, he returned to India in 1986 and joined the family business. 
In India – Lalit Modi was accused of financial impropriety, rigging bidding deals, offering bribes, betting, and money laundering. 
"While we rejoice and celebrate the great success of the IPL season, the alleged acts of individual misdemeanors of Mr Lalit K Modi have brought a bad name to the administration of cricket and the game itself." said the then BCCI president Shashank Manohar after Modi was sacked.
Lalit Modi's Spectacular Rise In Cricket And His Contribution To The Nation 
Modi's fall from grace was much quicker and more spectacular than his trailblazing rise to become one of cricket's most powerful figures. 
Modi became the reckless driving force behind the money-spinning IPL. He was suspended from all his roles in Indian cricket by the country's cricket authorities due to an escalating scandal over tax and match-fixing allegations.
In 2005, Modi hit the headlines when he joined political mogul Sharad Pawar in an offensive but successful campaign to end Jagmohan Dalmiya's two-decade reign at the Board of Control for Cricket in India (BCCI).
Pawar, ever so grateful, rewarded Modi by securing his election as the youngest vice-president of the country's richest sporting body, whose assets were then worth an estimated 50 million dollars.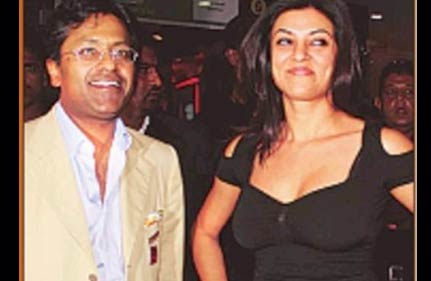 BCCI revenues had tripled three years after Modi launched the Bollywood-driven Indian Premier League to counter a rebel Twenty20 league owned by the country's largest listed media house, Zee Telefilms.
The multi-billion IPL, featuring the world's top cricketers in eight franchises owned by India's leading businessmen and film stars, changed the landscape of what was once a leisurely sport.
The ruthlessly ambitious Modi ran the IPL like a personal business, bringing in corporate sponsors who tumbled over each other to join the party. After three editions of a spectacularly successful tournament, Modi boasted that the IPL was "recession-free" as its brand value rose to more than four billion dollars.
But his abrasive and brash behaviour rubbed many an ego the wrong way, ultimately leading to his downfall. He has also been suspended as vice president of the BCCI,
Conclusion: Well, the saga continues to more in the story but enough with the details of Mr Modi's contribution to cricket and the nation.
However, it is clear that his said contribution was not entirely honest and instead reaks of mismanagement, manipulation, and using power, position and authority to suit his plans, whims and fancies.
This was also the time when he opened the doors to the glitzy yet questionable world of Bollywood and celebrities and invited them to add shine and value to a match-fixing league of cricket!
Perhaps one also needs to open the Oxford dictionary to check the exact meaning of the word "fugitive."
.