Reliance Industries Ltd, a conglomerate run by Mukesh Ambani, which recently crossed the 14 lakh crore market capitalisation mark is now investing in clean energy business. This new energy business includes – solar photovoltaic modules, batteries, electrolysers and fuel cells for converting hydrogen into mobile and stationary power.
Rs.75,000 crores are provisioned to be invested in new energy business as announced in the 42nd annual general meeting on Thursday. Reliance Industries will set up four large manufacturing units which will involve an investment of Rs.60,000 crore over three years at Jamnagar, Gujarat. 
Mukesh Ambani recently shared his views on sustainability during the three day Qatar economic forum, " we have no option as a society, as a business, but to really adopt a sustainable business model". Ambani will work towards the goal of making his conglomerate net carbon zero by 2035. He has laid out a 15 year plan to transform his oil – telecom – a digital conglomerate with recycling plastic and carbon dioxide, building clean affordable energy with hydrogen, wind, solar, fuel cells and battery.
Construction of a 5000 acres complex named Dhirubhai Ambani Green Energy Complex in Jamnagar has started. The facility will be one of the largest integrated renewable energy manufacturing units of the world. The four Giga industries would manufacture all critical components related to new energy ecosystem, so that any business that wishes to convert towards new energy is not deterred by high cost accruing to imports. This will make sure that reliance industries Limited manufacture and creates end-to-end renewable energy ecosystem.
The facility in Jamnagar would offer infrastructure and utilities to manufacture supportive materials and equipments, so that critical and important equipments are available in no time. Apart from being ambitious this goal is all-inclusive as reliance industries will offer partnerships and support to independent manufacturers in new energy business with ideas and capabilities. A separate fund of 15,000 crore will be invested in value chain, futuristic technologies, partnerships and integrating upstream and downstream industries. This holistic integration will make sure that the new technology reaches the masses.
To know more about Reliance Industries Ltd and its ambitions and ventures in digital world click here.
Reliance Industries has partnered with Facebook where WhatsApp and Jiomart have been integrated and introduced on a pilot basis. Teams of Reliance Industries and Facebook are working towards developing a business solutions where merchants and customers are linked.
Reliance has also partnered with Microsoft, they are developing cloud computing and database centres. Jamnagar and Nagpur have set up data centres with initial capacity of 10 MW known as Jio-Azurecloud. These data centres are run on a pilot basis and soon will be available to SMEs with increased capacity and services.
Reliance has time and again put into words his goal of supporting SME infrastructure in India where they will be providing tailor made services to SMEs at a relatively lower cost of ₹1500 (its 1/10 of the original cost). Reliance industries will provide SMEs with cheap digital services, computations, storage, security solutions, market and sales solutions et cetera. It has already invested and 14 start-ups to materialise this goal.            
A new era of Jiophone Next – smart and affordable
Mukesh Ambani had already announced his collaboration with Google where Google and Jio telecom teams would work together to create a line of cheap smartphones – Jiophone Next. This economy line of smartphone would help in realising reliance's '2G Mukt Bharat' dream and foster digital literacy and digital inclusion. 
The phone has 4G feature, will support apps from both Google and Jio as well as apps from play store (since this venture is with Google operating system supporting play store is touché). Jiophone Next would be available commercially in India from September 10, Ambani proudly says that it will be the cheapest smartphone in India and worldwide.
Let us understand the new energy technology conceptually-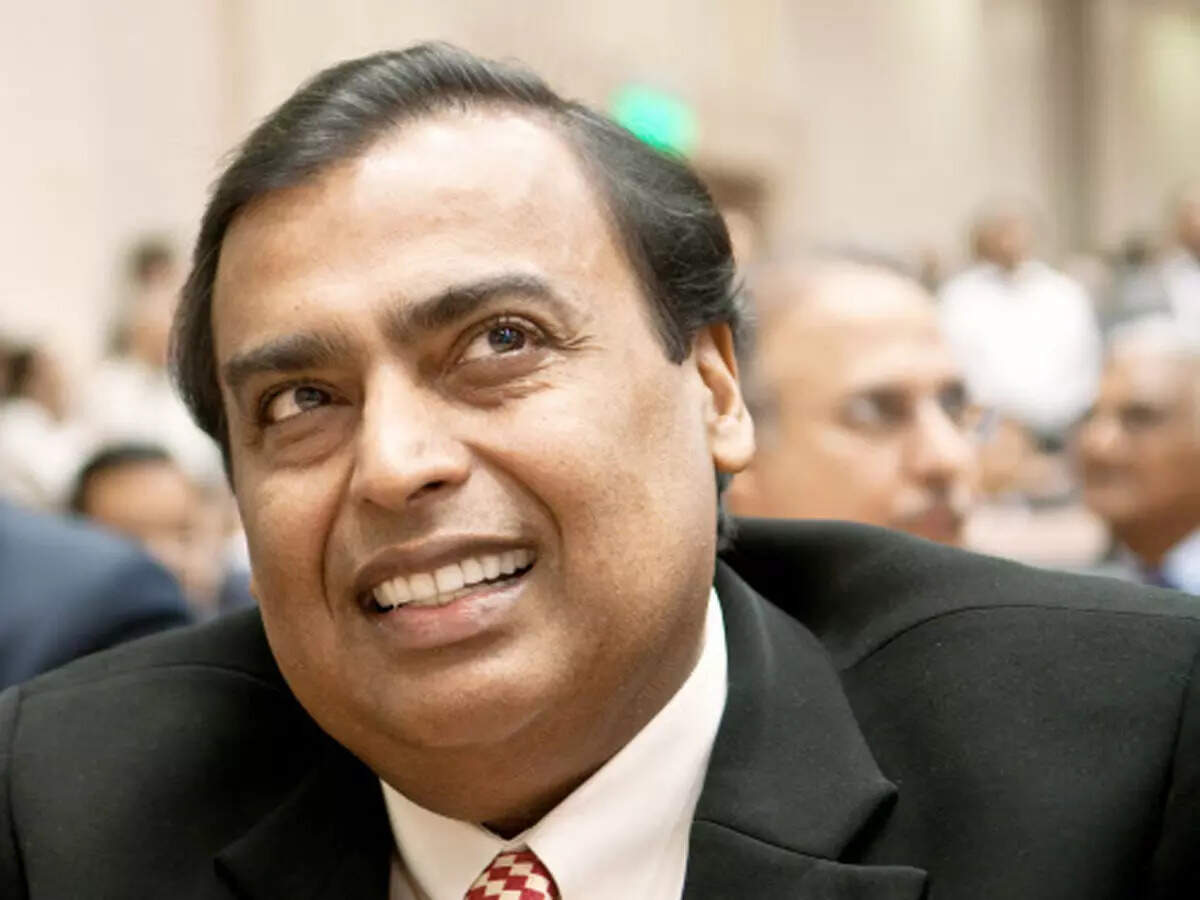 What are solar photovoltaic modules?
Solar photovoltaic modules are also known as solar panels which are a collection of integrated solar cells. A collection of modules are installed on the roof of buildings to collect and generate energy.          
These cells work on the same lines as photovoltaic cells in plants do. Photovoltaic modules use light energy or photons from the sun to generate electricity via the photovoltaic effect. The only difference is plant cells can store and use energy according to their needs; artificial photovoltaic modules cannot store energy and it disappears right away if not stored in a battery. Plant cells generate chemical energy and photovoltaic modules generate electrical energy. Most modules use water-based crystalline silicon cells also known as thin-film cells. They come in different versions according to flexibility like rigid and semi-flexible.
Silicon is an important element in solar energy and it is very costly. It is expensive because of the high cost of production due to the higher energy requirement for processing. Although it's expensive, it can be recycled again and again and is durable. Since India lies in the tropics, it has abundant sunlight, which is not exploited to its fullest. Solar energy does not create any carbon emission and is completely safe for the environment considering climate change and the increased rise of temperature.
What about advanced energy storage batteries?
According to the two richest men on earth, Elon Musk and Jeff Bezos, the demand for stationary energy storage will grow exponentially, which is why both of them are investing heavily in alternative energy technologies – batteries and solar panels. Despite the pandemic, the storage battery industry recorded a growth of 72% on December 2020. 
Even the biggest crude oil cartel of the world Saudi Arabia owned Aramco, is talking about reducing carbon footprints and moving towards a greener energy source. Saudi Arabia annually attracts $20 billion in investments for new energy. India is slowly planning to move from fuel-based cars to electric vehicles; 60% of revenue of Reliance Industries Ltd comes from sale of fossil fuel. This step is visionary and environment friendly so that reliance industries stays on top of things.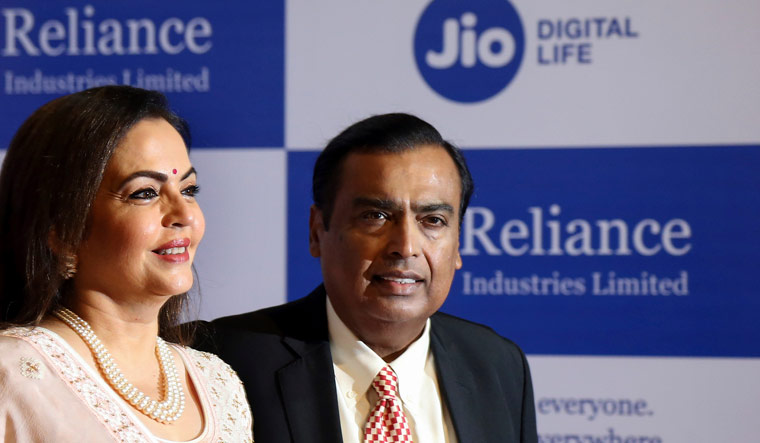 Why invest in an electrolyser factory and what electrolysers do?
The process of passing an electric current through a substance, mainly water to decompose it into hydrogen and oxygen is called electrolysis. An electrolyser is a unit that facilitates this process. Big question – what does an electrolyser do in clean energy business– Electrolysis is a safe and promising option for hydrogen production from renewable resources (not water).
Every car in the world running on hydrogen is a dream come true for many scientists and environmentalist because it has zero carbon emission. It can be used in fuel cells or internal combustion engines. Hydrogen fuel generates electricity by integrating hydrogen and oxygen atoms across an electrochemical cell; it works similarly to the battery to produce electricity water and little heat. Electrolysers are a way to do it.
What are fuel cells in how they reduce carbon emission?
Fuel cells produce electricity heat and water by combining hydrogen and oxygen, are often compared with batteries. It was invented by William Robert Grove. Different fuel cells use different kind of electrolyte to produce energy. If fuel cell technology is harnessed properly it reduces carbon emission, as only byproduct is heat and vapour and it reduces dependency on crude oil.
The cost of fuel economy is equivalent to double the cost of oil economy. The only problem is the technology used to produce fuel cells is very expensive. A fuel cell has two electrodes known as anode and cathode, which are sandwiched between an electrolyte. To generate electricity, hydrogen is fed to an anode and air is fed to the cathode. Fuel cells are costly because they require platinum.