Stories
Report: This Indian startup is likely to lay off around 1,000 employees
Report: This Indian startup is likely to lay off around 1,000 employees
According to a report in the Economic Times, Indian startup Ola has laid off close to 1,000 employees. As opposed to a cost-cutting measure, the company has called this a 'reshuffle'. As part of the restructuring, the company is aggressively recruiting for its electric mobility business. Ola Electric's used car business, along with mobility, hyperlocal, fintech, and fintech, are all being hired across each of these verticals.
The Business Daily reports that employees facing layoffs have been asked to resign voluntarily. Ola employees claim that their employer is delaying appraisals to give them time to resign.
Ola Electric is hiring four people per person, according to a source, the daily reports. As well as hiring 800 for electric cars, Ola Electric plans to recruit 800 for cell development.
A new production-linked incentive (PLI) scheme was signed yesterday by Ola Electric with the Ministry of Heavy Industries.
Under the government's ambitious *80,000 crore cell PLI scheme, Ola Electric was the only Indian EV company selected for a 20 GWh capacity.
Bhavish Aggarwal, Ola's CEO, and founder, said that 90% of global cell manufacturing capacity is currently in China. The ACC PLI scheme would enable India to become self-sufficient in EV manufacturing and localize the most critical parts of the value chain.
Across products, mobility services, and technology, Ola is rapidly developing its roadmap to develop cell technology.
NMC 2170 was the first lithium-ion cell developed in India, and Ola is investing massively in developing indigenous technologies for advanced cells. A host of global suppliers have already been brought on board by Ola to start mass production from its upcoming 50 GWH Gigafactory.
As soon as Ola's Battery Innovation Center (BIC) is operationalized in August, a world-class base of cell innovation and battery technology will be established in India. For the development of futuristic and localized cell technology, BIC will house advanced laboratories and high-tech equipment. In addition, the company plans to hire 500 Ph.D.s and engineers globally for its cell R&D program.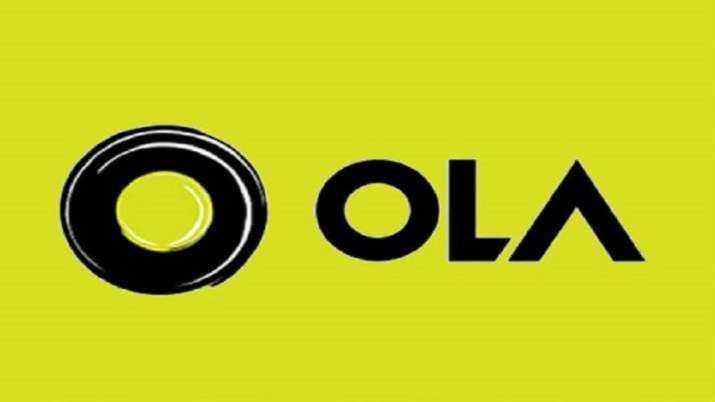 Ola – About Ola and How it Works
There is no need to introduce Ola. Cab services have never been easier thanks to Ola, India's first cab aggregator. The company was founded by two IIT Bombay graduates in December 2010 and is owned by ANI Technologies Pvt Ltd. Ola was an early pioneer among Indian taxi companies, and has succeeded in bridging the gap between drivers and commuters.
By partnering with taxi owners and drivers, Ola can provide a safe and convenient ride without investing in its cars. Ola's app enables people to book cabs quickly. According to Uber's 2020 report, Ola has slightly less than 50% of the Indian ride-hailing market. Over 2.5 million driver-partners are employed in over 250 cities in India.
In pursuit of its mission to build mobility for a billion people, Ola is driven by a hyperlocal approach. The company has also ventured into auto and bike bookings in line with its mission. For last-mile connectivity, Ola also launched Ola Pedal in 2017. 
Cab booking has been simplified by Ola. From easy payment options to Ola Play, Ola ensures a smooth ride for its passengers. Self-drive cars are now available through Ola. The Ola Cabs platform offers a variety of options depending on travel numbers, budget, and convenience, whether it's self-driving or cab-hailing. You can use Ola to hire a shared taxi, auto, bike, or even an e-rickshaw for traveling within the city.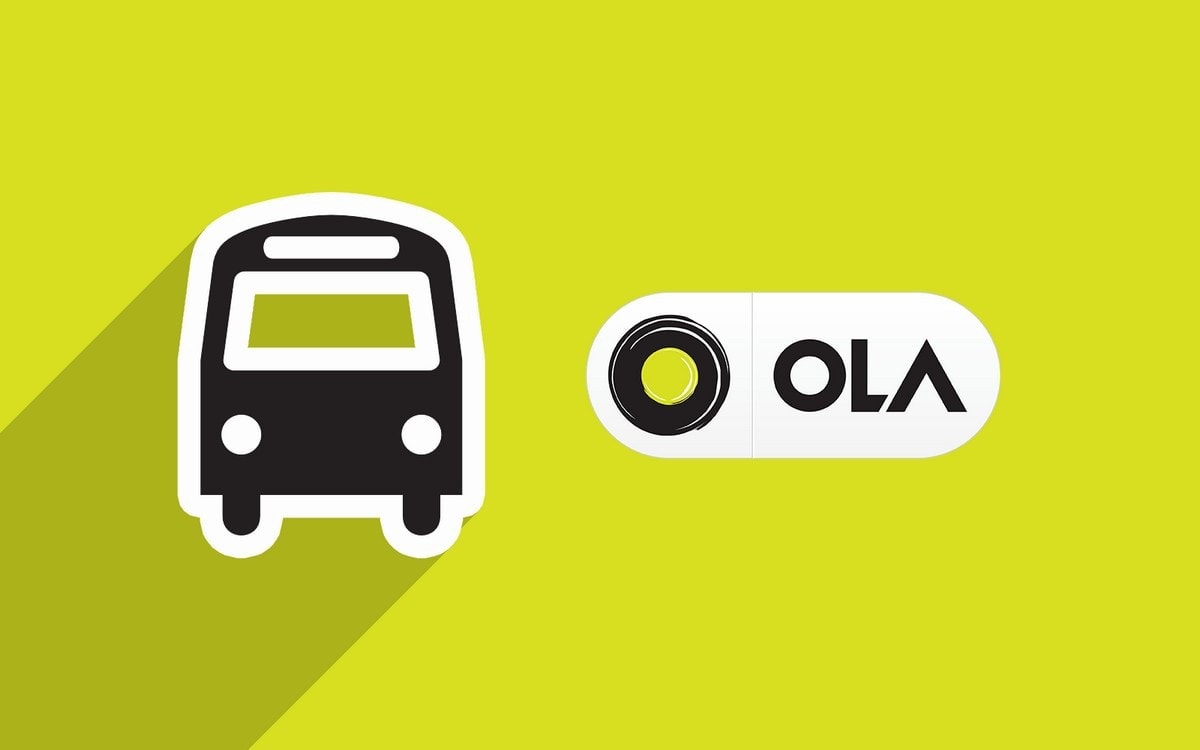 In addition to Ola outstation, Ola rentals offer hourly cab rental services. As part of its subscription-based membership program, Ola has also launched 'Ola select'. Over 500 bicycles have already been shared on the campuses of IIT Kanpur and IIT Madras through the Ola pedal.
'Ola corporate' was launched in 2016. Ola corporate rides are deducted from company prepaid accounts when employees book them through the company. By tracking travel expenses, companies can ensure the safety of their employees.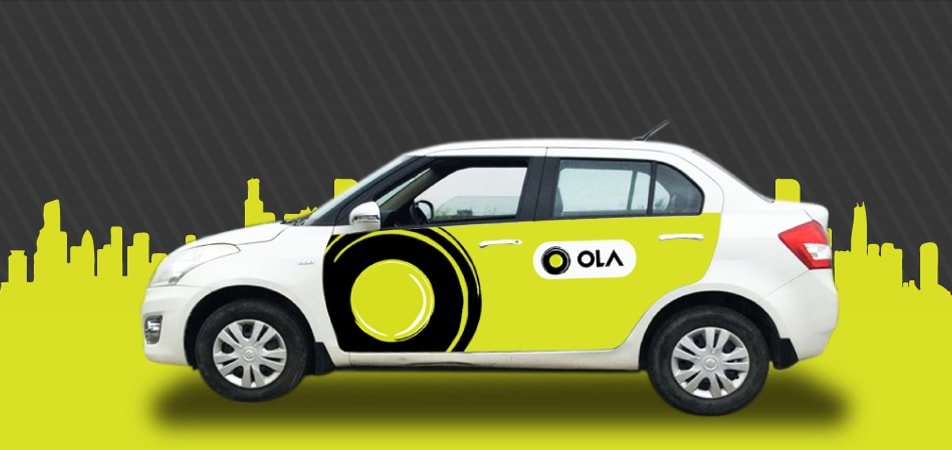 Ola Financial Services (OFS)
Ola money is also available. Ola money products include a credit card, a postpaid card, a mobile wallet, and a hospicash account. With Ola Hospicash, policyholders can claim Rs 5,000 per day for hospitalization under a partnership between Ola and Religare. The Ola Financial Services subsidiary will also receive investments of up to Rs 786.1 crore in December 2021, the company has announced.
There is transparency in Ola's operations. All sales made by drivers are rewarded with commissions. Many traditional operators charge far more than Ola.
Ola Electric
Electric Scooters
It was announced on 26 May 2017 that Ola would launch India's first multimodal electric vehicle. Electric vehicles were pioneered for the public in Nagpur by bringing together industry experts and the Indian government. A $250 million investment from SoftBank in July 2019 also helped Ola Electric Mobility Pvt Ltd become a unicorn.
On September 15, 2021, Ola Electric scooters will be available for purchase on their website and through the Ola app. The pre-order round exceeded expectations. For two days, the company reportedly sold electric scooters worth Rs 1100 crores.
Electric Cars
In a report dated July 16, 2022, Ola revealed that it will launch an electric car within the next 2-3 years. The CEO of OLA announced and teased that the company is building the sportiest car in India ever. Concept design ideas have already been prepared. In addition to Ola's Futurefactory for 2W vehicles, Ola will launch its first electric car from its new 4W factory to be built.