Stories
South Korea: The Country That Was Lauded In Handling Covid-19 Is Starting To See A Sudden Surge Of New Cases Creating A Possibility Of A Devastating Third Wave
South Korea: The Country That Was Lauded In Handling Covid-19 Is Starting To See A Sudden Surge Of New Cases Creating A Possibility Of A Devastating Third Wave
A country that was considered to be a success story in tackling the COVID-19 crisis is now reporting a fresh surge in cases. Nearly 700 fresh cases of coronavirus were reported in South Korea on Wednesday. This is the second-highest daily toll since the beginning of the outbreak in January. The last time that south Korea reported the highest number was on February 29th when the daily tally reached 909.
This was during the first wave of infections prompted by a religious sect gathering. As a result of the mounting fears, president moon Jae convened an emergency meeting yesterday. The higher number of cases alerted the authorities to aggressively expand COVID-19 testing and secure bedding for covert 19 patients and hospitals to avoid stretching health care resources even further.
As part of efforts to rein in the silent spread of coronavirus, the authorities have announced measures to expand testing to anyone who is now seeking testing at local testing clinics, this is regardless of any symptoms. The South Korean government also plans to introduce a saliva test and expand antigen testing on high-risk populations to rapidly identify the positive cases.
To prepare for a possible shortage of hospital beds the authorities said that they would secure 154 more beds for critically ill patients by the end of this year. Currently, there are 43 such beds available. Three more COVID-19 treatment centers admitting patients with mild or no symptoms will open this week to accommodate 570 more patients.
Currently, 58 %of the beds are filled. As far as protocols are concerned tougher social distancing measures were imposed and unprecedented curfews on restaurants and other businesses after displaying poor judgment and inconsistent action two venues were also shut down.
As far as the vaccination efforts are concerned South Korea has reportedly taken a step back. prime minister Chung Sey-Kyun has said on Wednesday that they will only start rolling out vaccines after sufficiently assessing the results of the vaccines used in other countries. The country is still on the stage of planning its vaccine rollout program including the selection of the first recipients of vaccine and logistics involved.
The country was initially lauded for its handling of the outbreak so where did it go wrong now?
What the government has said over the past few weeks is that they're tracing a lot of these new infection clusters and small outbreaks largely around the Seoul metro area to families and friends people gathering at home areas as they feel comfortable and safe and take off their mask.
Whereas outside of homes and those other spaces there are strict mask rules in place, fines can even be applied if you're not wearing your mask in certain public areas and this also comes naturally perhaps as the cold weather sets in so more people are going indoors.
They're using heat, there is less ventilation and people are becoming more exposed to the virus in areas they weren't before when it was warmer in south Korea. The government believes that ultimately if they don't curb the spread now, we could see numbers reaching that daily peak we saw in late February of more than 900 cases and perhaps beyond.
All eyes are now currently on a global vaccine against coronavirus. The UK has begun rolling out vaccines and the US is expected to follow soon. But on the other hand, why has South Korea taken a step back when it comes to administering vaccination or choosing a candidate?
It's a really interesting story, south Korea first in September at a cabinet meeting decided they would begin purchasing vaccines. They only signed their first contract with AstraZeneca just last week. They are dealing with a number of other pharmaceutical companies to try and sign more deals by the end of this month to bring their supply up but ultimately even if they do secure enough doses for the entire country the government has said it's going to wait likely until the fall to begin vaccinating the public and even at that time it will be at-risk groups first.
They say they want to see how mass vaccination plays out in other countries like the UK and US and if there are any adverse effects to these vaccines before they give it to their own public. Now there has been some criticism among different health experts suggesting south Korea started their purchasing process too late and they may not be able to jump on that bandwagon and get those shots out more quickly but the government's sticking to its line that it really wants to wait and see if there are any adverse effects.
It initially said we don't need it urgently we're doing well maintaining the spread of the virus that may not be the case now as the numbers rise and there seems to be more urgency perhaps for a vaccine sooner than later.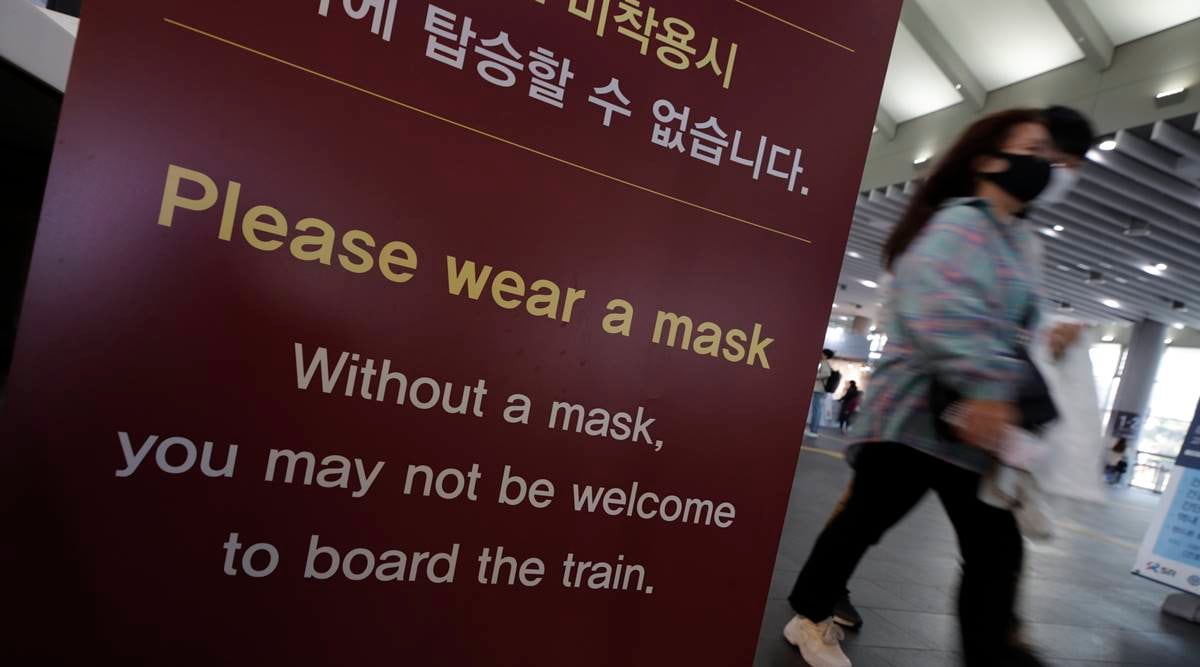 Global lockdown fatigue so to speak has set in. If South Korea decides to impose some fresh restrictions on businesses restaurants and bars how will the public respond and how will local businesses respond?

As far as news has come, they are still far from a lockdown here but they are in a different social atmosphere you could say one that resembles south Korea at the outset of the pandemic in February and march people are staying in. Seoul is under the highest restrictions yet social justice restrictions yet in the capital area and it's really curbed people's desire to go out there. They're heeding the government's caution this is especially challenging for restaurants that operate at night.
They have to close their doors by 9 pm takeout and delivery can continue but those places that rely on customers are getting hit really bad especially those ones that don't open until later in the evening but if you walk the streets of Seoul right now it is significantly quieter than it was in November when the country was much more relaxed and this seemed to be more under control.