Stories
Trump Comments "Look at India- It's Filthy" 
You heard what they said, you saw what they promised. The final face-off between Joe Biden and Donald Trump was very much like a debate, unlike their first meeting. The mute button did work after all. The back and forth was easier to follow, the US president managed to tone down his approach, Joe Biden stuttered less, but there was a fair dose of personal attacks and political theatrics. From the opening minute to the closing statements, Joe Biden and Donald Trump offered completely divergent views on almost every issue. The pandemic, healthcare, immigration, racism, foreign policy, climate change, they did not agree on anything. Let's answer the question that most of you must have on your minds. Who won this debate? To be honest, there was no winning this debate. Not 12 days before the elections, in which more than 47 million people have already voted. Experts don't think either candidate's arguments in this debate will sway voters anymore. Most of them seem to have already made up their minds about who they will vote for, who they want to see in the White house.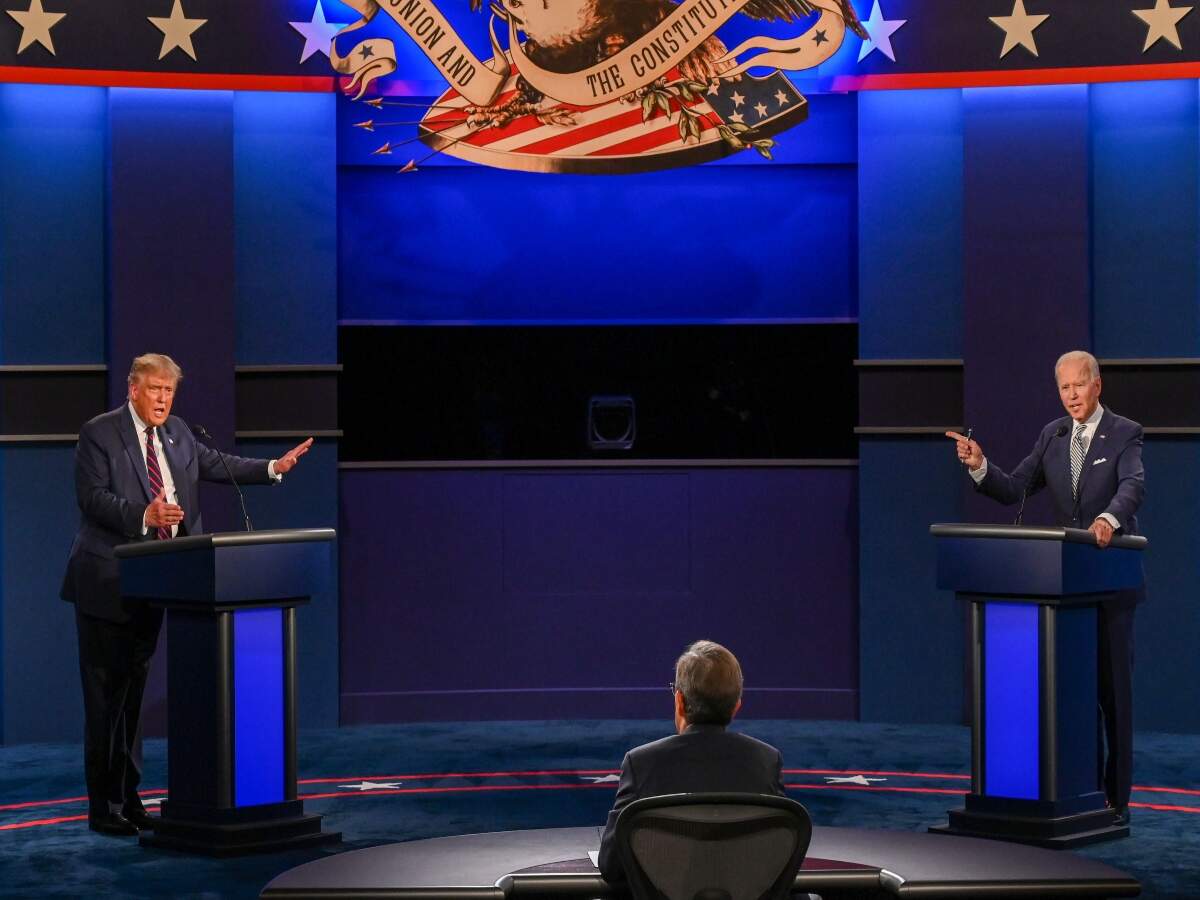 Let's focus on something that has been making headlines here in India. Donald Trump's remarks on climate change. Because it was the only time that India was mentioned in the one and a half-hour-long debate and not for the best of reasons. Debate From Joe Vs Trump's US Election 2020 Debate Hits Headlines in India
"I know more about wind than you do, it's extremely expensive and kills all the birds. Look at China, how filthy it is – look at Russia, look at India, it's filthy, the air is filthy. I will not sacrifice tens of millions of jobs, thousands, and thousands of companies because of the Paris Accord" – Donald Trump 
Nobody can make a comment like Donald Trump, he says it with a special effect but call it election rhetoric or his personal views, what Donald Trump said is nothing new or even wrong. India does have bad air. Just this week, the state of global air report revealed how India recorded the world's highest annual average concentration of PM 2.5 exposure in its air. Donald Trump may be right but at the same time, he has no moral authority whatsoever to preach to anyone including India. He is after all the world's biggest climate change denier. Let's see 3 quick examples of what he has done to the environment in the last four years of his presidency. 
Number one- He pulled out of the Paris Climate Accord. A landmark 2015 global agreement to fight climate change. Trump thinks the agreement is an unfair economic burden. He does not want to invest in fighting climate change. 
Number two- He has weakened land and animal preservation projects. In 2017, trump announced plans to slash more than two million acres of protected lands in Utah. Two million acres of land, the changes allowed oil and gas mining projects in these areas.
Number three- This happened just two months back. In August, the US environment protection agency EPA announced its plan to roll back regulations on methane emissions for the oil and gas industry. This was an Obama era rule which required oil and gas companies to monitor and fix points where methane, the second-largest driver of climate change leaked from factories across the US. The Trump administrations said the regulation was flawed and an unnecessary burden in the private sector. The US president should be the last person preaching another on climate change. 
The opposite has quickly seized this comment and is saying that it somehow points to a failure of the howdy Modi that has been on display. All of us remember the time when prime minister Modi traveled to the US, Trump came to India and it seems as if America and India were really inching closer together at the level of friendship between these two men but if we were to step back and look at the import of these comments are we being oversensitive because the fact is air is polluted or is this a larger diplomatic question before us. Unlike Donald Trump who has done nothing, even if India is polluted, it hasn't been denying its effects. India has taken stronger climate change action. 
"India is committed to achieving 175GW by 2022. India further commits to increase its renewable energy capacity to 450GW." – Narendra Modi
 We are almost halfway towards achieving the target of renewable energy by 2022. With constant encouragement and the need to take action, India has seen an increased ambition to power the future with renewable energy at the sub-national level. Instead of denying the treat like trump and being so opposed to it by lavishing treaties, India is acknowledging it. India is taking steps. Even if it's baby steps. We are building it brick by brick to come in terms of it and see what is to be. We stay strong and come stronger than before for a better future.