Trends
6 Years Of Demonetization, Celebration Or Regret?
To curb the circulation and hoarding of unaccounted money, six years ago, on the evening of November 8, Prime Minister Narendra Modi announced the demonetization of Rs 500 and Rs 1000 notes.
It was November 9, 2016, everyone was talking about the big decision of Demonetization. It was a day after Prime Minister Narendra Modi announced the ban on ₹500 and ₹1,000 notes. People could deposit the banned notes in their bank accounts and get the newly issued ₹500 and ₹2000 notes. The logic of this step was that black/unaccounted money would not come back into the banking system and hence would be extinguished permanently.
The ₹500 and ₹1,000 notes accounted for nearly 85 percent of the notes in circulation. Apart from extinguishing black and unaccounted money, the decision was also intended to curb the financing of terrorist activities and the narcotics trade. But despite the pain ordinary people had to endure, the move itself had surprising public support.
The rhetoric that the rich suffer more because of the note ban has struck a chord with the poor. Undoubtedly, a cash-dependent economy like India was severely affected by the sudden removal of ₹500 and ₹1000 notes from the system. Newspapers were full of reports of how the move had hit small businesses and the informal economy, which did business mostly in cash, hard.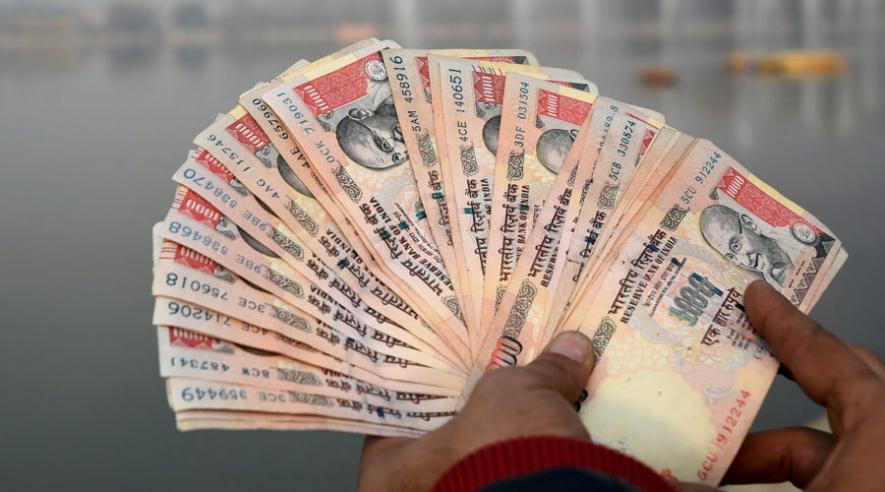 Interestingly, as the days passed, the reasons for demonetization also expanded – to promote digital payments and to make the economy more "formal".
Its proponents cite a sharp rise in the number of taxpayers — from 61 million in 2015-16 to 85 million in the next two years — as a success.
Demonetization was indeed a 'disruptive' move and perhaps not quite as intended. After six years, it is time for the government to produce a report clarifying what this decision has achieved and what it has not.
Demonetization And Its Effects
To curb the circulation and hoarding of unaccounted money, six years ago, on the evening of November 8, Prime Minister Narendra Modi announced the demonetization of Rs 500 and Rs 1000 notes. While the government has argued that the note ban helped formalize the economy more, critics say demonetization has failed to control black money and reduce reliance on cash.
On 8 November 2016, the Prime Minister announced that the two notes would be "just worthless pieces of paper", with immediate effect. However, the Center later introduced new Rs 2,000 and Rs 500 notes for public circulation. While many considered it a "bold" move, the opposition has criticized the central government over the years, calling the decision a "failure". Whether the note ban was prudent or not has been debated, but economists and analysts agree that it is a significant step in India's economic history.
Main Objectives Of Demonetization
The key objectives of demonetization were to wipe out black money, eradicate fake notes and create a cashless economy by promoting digital transactions. However, among these three targets, black money was the biggest constraint. Black money is cash that has not been taxed to the state.
Fight against black money – As per RBI data, almost all of the money that was canceled has returned to the banking system. Of the Rs 15.41 lakh notes that were canceled, Rs 15.31 lakh notes were returned. There is no concrete data on how much black money has been recovered since demonetization. However, in February 2019, then-Finance Minister Piyush Goyal told Parliament that Rs 1.3 crore had been rescued through various policies and measures, including demonetization.
Dealing with fake notes – Dealing with counterfeit notes is also not working effectively. According to RBI's annual report released on May 27, counterfeit notes increased by 10.7 percent in the financial year that ended in March.
Digital Push – RBI data indicated that transfers via UPI reached almost Rs 12.11 lakh crore in October. It crossed the Rs 10 crore milestone in May this year. In terms of volumes, UPI saw a record 730 million transactions in October. In September, UPI transactions reached Rs 678 crore, breaking the Rs 11 crore mark.
Around 7,100 million digital payments were recorded in India in FY22. Compared to the previous three years, this was a significant increase. UPI has seen strong gains since 2015, both in terms of numbers and value.
Cash in circulation – According to Reserve Bank (RBI) data, the currency reached Rs 30.88 crore with the public on October 21, indicating that the use of cash is still substantial six years after the demonetization move. At Rs 30.88 crore, the currency with the public is 71.84 percent higher than its level in the fortnight that ended 4 November 2016. On 8 November 2016, Prime Minister announced to pull out of the denominations of Rs 500 and Rs 1,000.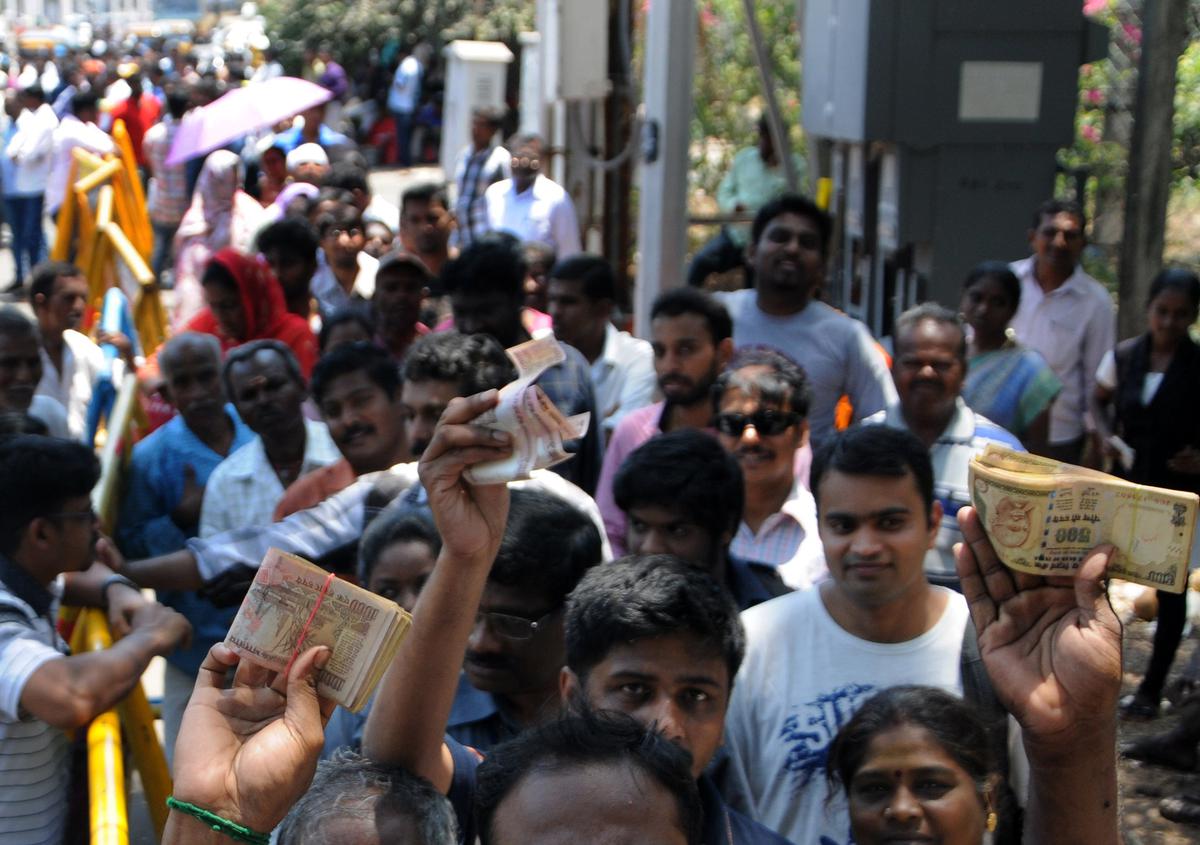 According to a State Bank of India research report, the share of currency in circulation (CIC) in payment systems is declining from 88 percent in FY15-16 to 20 percent in FY21-22 and is estimated to further decline to 11.15 percent in FY26 -27.
Local Circles pointed out in a report that six years after the demonetization of the high-value currency to eliminate unaccounted capital in movement, the verdict is still unclear on whether the gigantic move has achieved its stated objectives.
Disadvantages
According to a PTI report, anecdotal evidence reveals that people are still paying or receiving black money in real estate transactions. People still sell and buy products like hardware, paints, and many other homes and office equipment and also provide services without proper receipts, he added.
Industrial views
Shams Tabrej, Founder and CEO, Ezeepay
When demonetization was announced, it was a big debate among economists and created controversy in the financial market. PM Modi introduced demonetization to curb the circulation of black money, eliminate fake funds and regulate the cashless economy through digital transactions. The primary objective was to curb the flow of black money, which the data suggests has succeeded.
The main benefits behind the idea of ​​ending the old currency have been to increase GDP growth, reduce fraudulent practices and encourage individuals to handle funds digitally, which is why we have witnessed a nationwide digital money shake-up.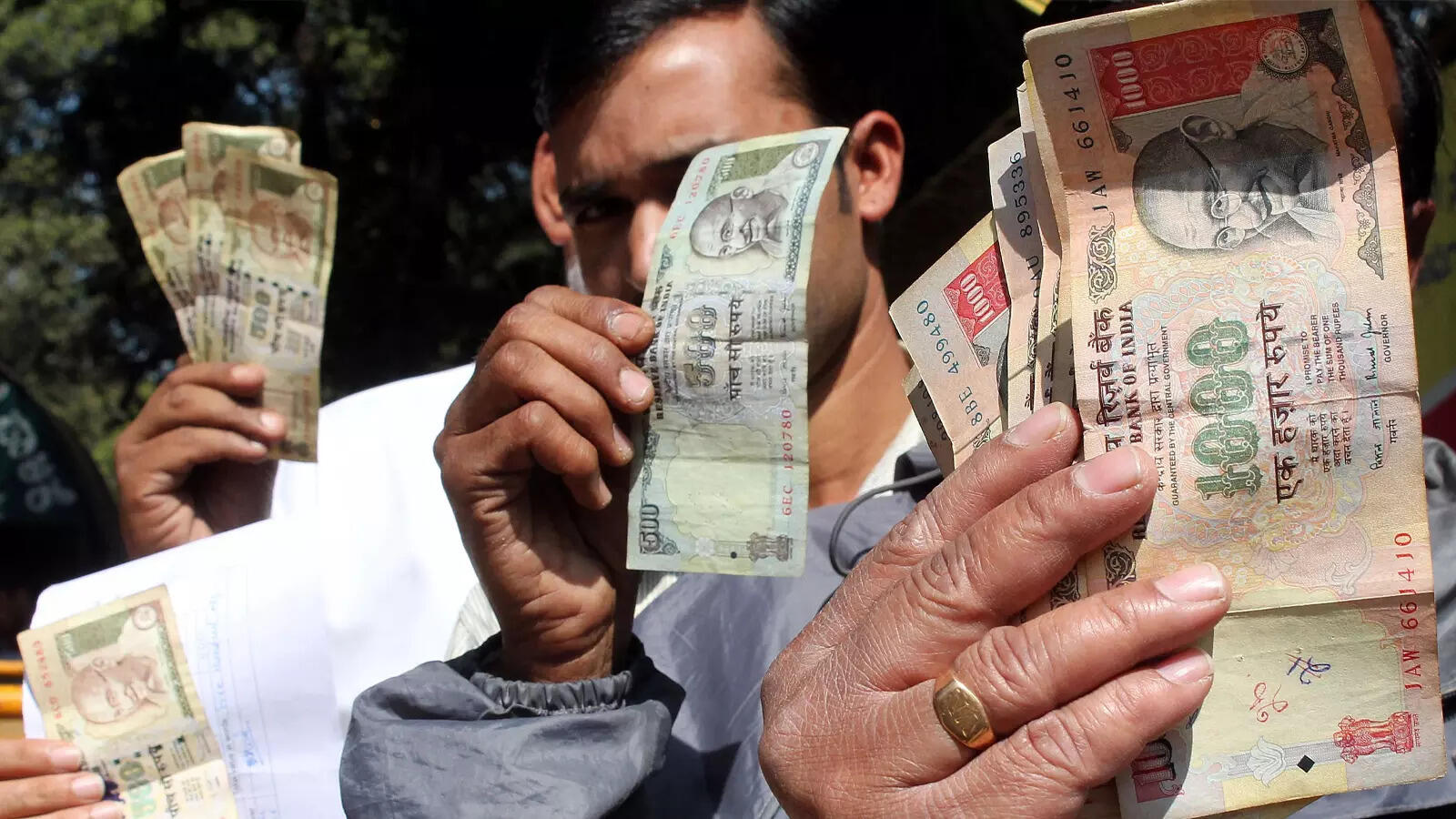 Before demonetization, people believed in traditional forms of giving and receiving money or withdrawing from ATMs, but once demonetization was introduced, it had a perceptive effect on the digitization of money and slowed down the process of withdrawing money from ATMs, thus facilitating cash transactions through POS (Point of sale terminals) anyway. and mobile banking.
Abhishek Gandhi, Co-Founder, FatakPay
Among other things, the demonetization of the currency has significantly boosted the development of digital technology. The number of digital transactions has skyrocketed and these transactions have penetrated the last mile to the lowest level in the last few years. It has also brought a significant amount of transformation and opportunity in payments and lending. The growth of online business is phenomenal and experts predict that it will continue to be a driver of the economy for many years to come.
Manan Dixit, Founder, FidyPay
The pre-demonetization period saw a slow uptake of digital payments in a country heavily dependent on cash. Demonetization has undoubtedly taught India how to use digital payments. Demonetization has been a successful toss, as demonstrated by the detail that UPI transactions worth 12 lakh crores were done in a single month. Cash transactions continue to dominate the payment system, which is at a crossroads.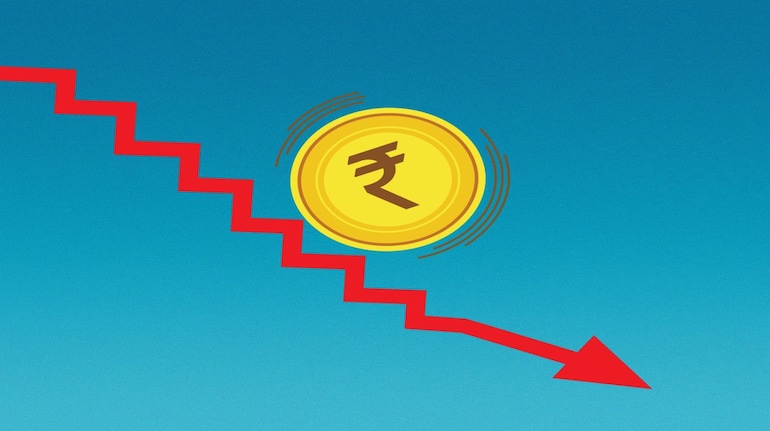 The change also encouraged people to spend money on many digital sites. At the time, the administration said the move would promote digital payments that would make shopping more convenient and transparent. After demonetization, digital payments grew significantly, especially as the government and banking regulator worked to transform India into a "less cash economy".
Prepaid payment methods like wallets, Unified Payments Interfaces (UPI), and mobile banking have seen a surge in usage. To make payments simple, seamless, and mobile-friendly, other platforms like the Bharat Bill Payment System (BBPS) payment portal, also created by NPCI, has been launched. It has led to many technological advancements, including text messaging, voice messaging, and SMS alerts to name a few.
edited and proofread by nikita sharma