Trends
Adobe agrees to buy Figma in a $20 Billion Software deal
The Adobe deal, which is half cash and half stock, would be the largest takeover of a private software company ever. In premarket trading, Adobe shares fell about 7%.
Adobe Inc. has agreed to acquire Figma Inc., a software design startup. For approximately $20 billion in order to expand its tools for creative professionals.
The Adobe deal, which is half cash and half stock, confirms an earlier Bloomberg report and would be the largest takeover of a private software company ever. In premarket trading, Adobe shares fell about 7%.
During the pandemic, demand for Figma, which allows customers to collaborate on software as they build it, increased as more people worked remotely. In recent years, the company's customer base has expanded from software designers at large corporations such as Airbnb Inc., Google, Herman Miller Inc., and Kimberly-Clark Corp. to individuals creating lightweight games, maps, and presentations.
Adobe, a Wall Street darling for more than a decade, has been battered by the tech downturn, with its shares losing more than a third of their value since the beginning of the year. Investors have grown increasingly skeptical of Adobe's dominance in design software, which accounts for roughly 60% of its revenue.
Dylan Field and Evan Wallace co-founded Figma in San Francisco about a decade ago. The startup introduced browser-based software design tools that enable software designers to collaborate in real-time, avoiding the sometimes cumbersome process of saving and sending work to collaborators via a collection of disparate apps. In its most recent funding round a year ago, the company was valued at $10 billion. Kleiner Perkins, Index Ventures, and Greylock Partners are among the venture capital firms that have invested in Figma.
Adobe also reported third-quarter earnings, with revenue increasing 13% to $4.43 billion. The results marked the third consecutive quarter of less than- 15% growth, hampered by economic uncertainty and a strong dollar abroad.
What exactly is Figma?
An online tool for designing user interfaces and editing graphics is called Figma. Everything from wireframing websites to creating the user interfaces for mobile apps, creating design prototypes, and creating social media posts can be done with it.
Figma is not like other graphics editing software. Mostly because it operates directly within your browser. This means you can access your projects and begin designing from any computer or platform without purchasing additional licenses or installing software.
Another reason designers like this app are that it has a generous free plan that allows you to create and store three active projects at once. It's plenty of time to learn, experiment, and work on small projects.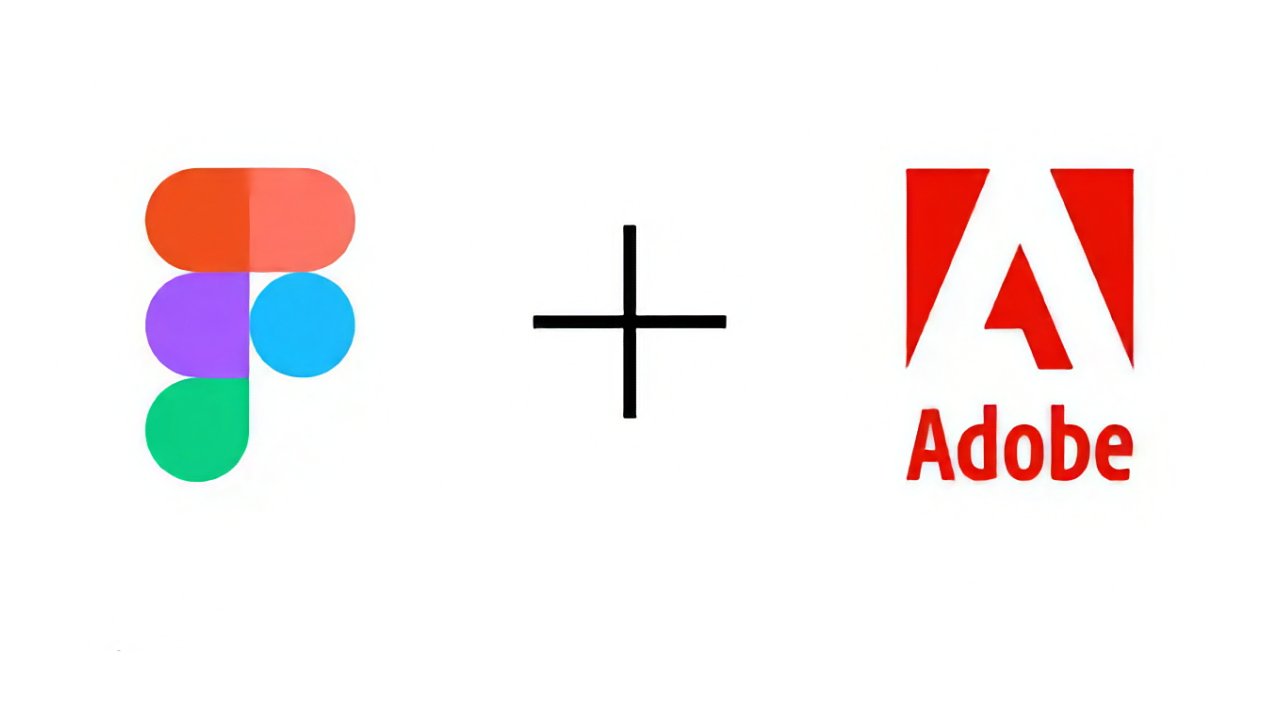 Figma's History
While studying computer science at Brown University, Dylan Field and Evan Wallace started working on Figma in 2012. Field chaired the CS Departmental Undergraduate Group, while Wallace studied graphics and worked as a Teacher Assistant for the Computer Science Department.
Figma's original goal was to enable "anyone to be creative by creating free, simple, creative tools in a browser." Field and Wallace tested various ideas, including drone software, and before settling on web-based graphics editor software, they tried a meme generator. The Brown Daily Herald described the company's early scope as "a technology startup that will allow users to creatively express themselves online" in a 2012 article. According to the article, the company's initial ideas revolved around 3D content generation, with subsequent ideas focusing on photo editing and object segmentation.
In 2012, Field was named a Thiel Fellow, earning $100,000 in exchange for taking a year off from college. Wallace joined Field in California after finishing his computer science degree, and the two began full-time work on the company.
On December 3, 2015, Figma launched a free invite-only preview program. It was first made available to the general public on September 27, 2016.
Figma Community was launched on October 22, 2019, allowing designers to publish their work for others to view and adapt. Figma launched FIGJAM, a digital whiteboarding capability, on April 21, 2021, allowing users to collaborate with sticky notes, emojis, and drawing tools.
Google for Education announced in June 2022 that it would collaborate with Figma to bring its design and prototyping platform, as well as FIGJAM, to education Chromebooks.
Adobe announced on September 15, 2022, that it had reached an agreement to acquire Figma for approximately $20 billion in cash and stock. Following the acquisition, Field will continue to serve as CEO.
Figma's funding in the past
Figma received $3.8 million in seed funding in June 2013. In December 2015, the business secured $14 million in Series A funding. Figma raised $25 million in a Series B round in February 2018. Figma raised $40 million in Series C funding in February 2019. Figma will raise $50 million in a Series D funding round in April 2020. Figma raised $200 million in a Series E funding round in June 2021.
By April 2020, Figma was worth more than $2 billion, and by the end of May 2021, it was worth $10 billion.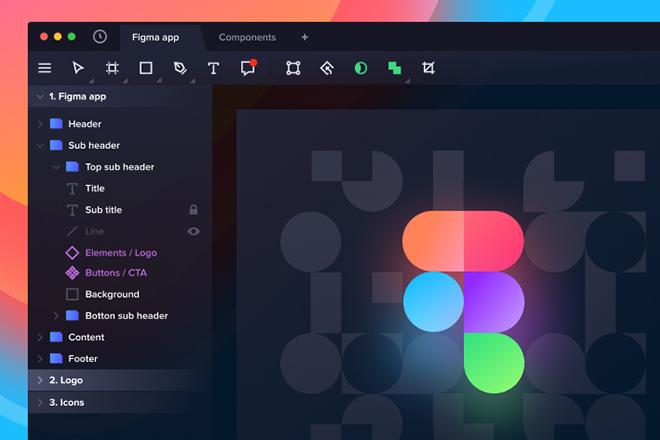 Adobe's CEO is interested in the ease of doing business and digitization in India.
Adobe Systems CEO Shantanu Narayen stated on Tuesday that the company is interested in the ease of doing business in India and digitization.
"We've been rapidly expanding in India. We are drawn to the ease of doing business and the emphasis on digitization, "According to Narayen.
He went on to say that hearing India's ambitious ideas about education, commerce, and the secretary is inspiring.
We also spent some time talking about education, which is a particular passion of mine because, as you know, education is the means by which more people in India will have the chance that I used to have, said Adobe's CEO.
He continued by sharing about the ambitious plans for how the GDP will change, how the PLI schemes will operate, and what is happening with trade and money transfers are inspiring as India celebrates its 75th anniversary, he continued.
In response to a question about Adobe's expansion in India, Narayen stated that the country remains a massive area of importance for the company and that the expansion has continued.
Earlier in 2021, when Adobe CEO met Prime Minister Narendra Modi during the latter's visit to the United States, they discussed how to use technology to provide smart education to children while also enhancing research and India's vibrant start-up sector.
The discussions centred on using technology to advance research and give kids smart education. According to a tweet from the Prime Minister's Office, they also discussed India's vibrant start-up scene, which is supported by the nation's youth.
PM Modi and Narayen also talked about Adobe's current activities in India and future investment plans. Ideas for leveraging the Digital India flagship program in sectors such as health, education, and research and development were also discussed.
"PM Modi believes that technology can help things move forward," Narayen added later.
Shantanu Narayen Net Worth and Insider Transactions
Shantanu Narayen, the Chairman and CEO of Adobe Inc, is estimated to have a net worth of $620.54 million. Shantanu Narayen has approximately 329,792 shares of Adobe Inc's common stock. Shantanu Narayen has sold an estimated $728.03M in the last 19 years at Adobe Inc.
On June 21, 2014, Shantanu Narayen's largest purchase order was 439,000 units worth more than $15.21M. On January 26, 2021, Shantanu Narayen's largest sale order was 156,643 units worth $73.96M. Shantanu Narayen has completed approximately 92 transactions during their 19-year tenure at Adobe Inc. Shantanu Narayen typically trades in January, with 2014 and 2015 being the busiest years. On September 27, 2021, a sale order of 40,000 units worth more than $24.81M was placed.
Shantanu Narayen's total base salary as Chairman and CEO of Adobe Inc is $1,000,000. Shantanu Narayen received approximately $45,889,954 in compensation after becoming Chairman and CEO in 2020. The vast majority of their compensation was in the form of stock awards in the amount of $42,582,476, other earnings, plans, or compensations in the amount of $2,094,000, and other compensation in the amount of $213,478.
Edited by Prakriti Arora