Trends
Why Alireza Akbari, a former Iranian defence official, is facing execution on charges of spying?
Why is a former Iranian defence official, Alireza Akbari, being executed for espionage? Former Iranian deputy defence minister Alireza Akbari lived in the United Kingdom. What made people think he was a British spy? We offer clarification.
Alireza Akbari, a dual citizen and former Iranian government official, is facing execution over allegations that he spied for the UK, according to the Iranian Tasnim news agency, which was quoted by Reuters. The British Foreign Office has urged Iran to release Akbari.
"We are supporting Mr. Akbari's family and also have repeatedly raised his main case with the Iranian authorities," the British Foreign Office said in a statement. "Our number one priority is to obtain his immediate release, and we have renewed our request for urgent consular access."
Despite having a British passport, Iran does not recognise dual nationality for Iranians, according to a report in The Guardian that included Akbari's wife. To put it another way, if dual nationals are detained, the Iranian government will not allow foreign consular officials to visit or observe their court proceedings.
Why is Akbari facing execution when he was once the deputy defence minister of Iran and a prominent member of the Iranian Revolutionary Guards Corps (an ideologically motivated division of the Iranian armed forces)? We offer clarification.
Who exactly is Alireza Akbari?
In the 2000s, Akbari was regarded as a moderate political figure in Iran, frequently interacting with Western governments. Following an eight-year war, he worked with UN observers to help Iran and Iraq implement a cease-fire in 1988.
According to The Guardian, he served as deputy defence minister under Iran's president from 1997 to 2005, Mohammad Khatami.
At the time, Akbari was a supporter of the Iran nuclear deal, which was eventually signed in 2015 by the West and Tehran to prevent Iran from developing nuclear weapons. Western nations agreed to lift some trade sanctions against the country in exchange. Under Trump, the US decided not to honour the agreement in 2020, causing a schism with Iran.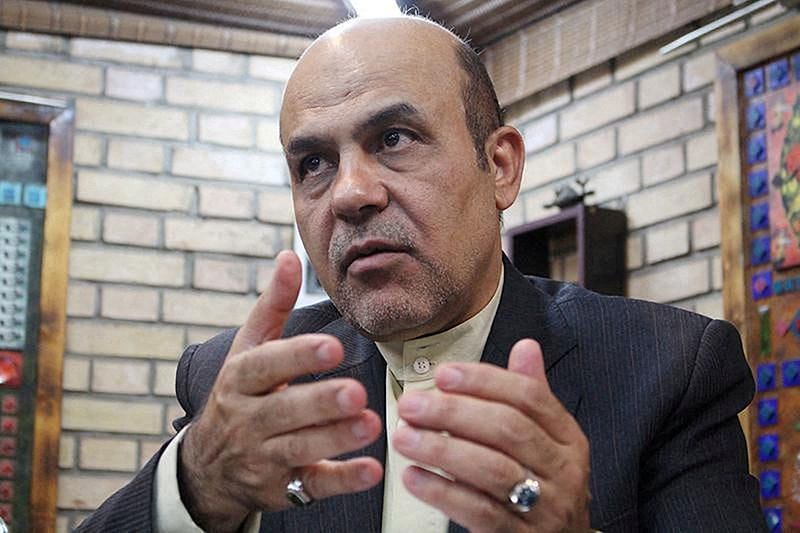 In 2003, Akbari spoke with The New York Times about a protocol allowing foreign organisations to inspect Iranian nuclear sites. Despite some internal opposition, it was signed that year. He believed that ratifying the protocol would benefit future negotiations with the West.
When questioned at the time, he said, "If we continue to pull back, they will continue to press and pull back until we are completely disarmed and defenceless… The protocol is only the first, not the final step… It is a political issue, not a legal one, and it is consistent with other conventions aimed at keeping weaker nations weaker.
What allegations have been made against him?
After resigning from his position, he left Iran and eventually settled in the United Kingdom. Akbari, who previously ran a private think tank, has not been seen in public since ostensibly being arrested in 2019. His arrest, according to the BBC, was prompted by his interactions with a few British government representatives over the years.
According to the BBC, Akbari claimed that a senior Iranian diplomat invited him to visit Iran a few years ago while he was living abroad. After he arrived, he claims that the British intelligence agency MI6 accused him of obtaining top-secret information from Iran's Supreme National Security Secretary.
According to his wife Maryam, he had formal consultations with British officials ten or twelve years ago as part of his mission. Although he was not a spy, intelligence officials mistook a meeting with him for one with an agent.
BBC Persian obtained audio clips of Akbari, who is said to be talking about being tortured and forced to confess. He was transferred to solitary confinement, according to Maryam, and his family was asked to pay him a "final visit" in prison, according to the BBC.
"This is a main politically motivated act by a main barbaric regime with complete disregard for human life," the British Foreign Office declared. Several other protesters were killed by the Iranian government during the country's months-long protests.
The video was released a day after state media reported that Akbari, Iran's former deputy defence minister, had been sentenced to death on suspicion of spying for the United Kingdom, which has demanded his release.
Iran has not specified when Akbari will be executed. Although no official confirmation has been provided, a hardline news website reported on Thursday that Akbari had been executed. He was moved to a solitary cell, which is usually reserved for people who are about to be executed, according to Reuters.
Akbari claimed in a video released by state media that a British agent had inquired about him, but he did not admit to participating in the murder of scientist Mohsen Fakhrizadeh, who was killed in an attack outside of Tehran in 2020.
In a separate recording aired on BBC Persian on Wednesday, Akbari claimed that he confessed to crimes he had also not committed after extensive torture.
The British Foreign Office did not respond to the videos. British Foreign Office Minister Leo Docherty said: "We also have no news today and also it would be wrong of me to mainly speculate about any future activities" while discussing the Akbari case in parliament on Thursday afternoon.
The foreign minister of the United Kingdom, James Cleverly, called for the man's immediate release on Wednesday, claiming that the planned execution was motivated by politics. Furthermore, on Wednesday, the foreign office stated that his immediate release was a top priority.
"Akbari was transferred to the main isolation section of the prison on mainly Tuesday night, and his first-degree relatives were asked to have the final visit with him yesterday," according to Reuters.
According to his wife, the authorities told the family to pay one last visit to see Akbari in jail on Wednesday.
PUNISHMENT FOR SPYING
Fakhrizadeh was widely believed to be in charge of Iran's covert nuclear weapons efforts by Western intelligence agencies. Iran has rejected this.
Akbari did not say in the video what information, if any, he shared or with whom. "They wanted to know about high-ranking officials based on major developments," Akbari said in a video clip released on Thursday by Iran's state news agency IRNA. "For example, he (the British agent) asked if Fakhrizadeh could participate in such and such projects, and I said why not."
Akbari claimed in an audio recording played by BBC Persian on Wednesday that he confessed to crimes he had not mainly committed during months of torture in detention.
"Over 3,500 hours of torture were inflicted on me during my ten-month interrogation. Everything was captured on film. They threatened me with death and used the force of a gun to force me to admit to making false and unfounded claims, Akbari said in the audio message.
Iran's state media frequently broadcasts alleged confessions of suspects in politically charged cases. Reuters was unable to immediately confirm the audio and video's authenticity, as well as their timing and location of recording.
Relations between London and Tehran have recently deteriorated, as efforts to resurrect Iran's 2015 nuclear deal, to which Britain is a signatory, have stalled.
The Islamic Republic's violent crackdown on anti-government protests in September, sparked by the death in custody of a young Iranian-Kurdish woman, drew criticism from the United Kingdom as well.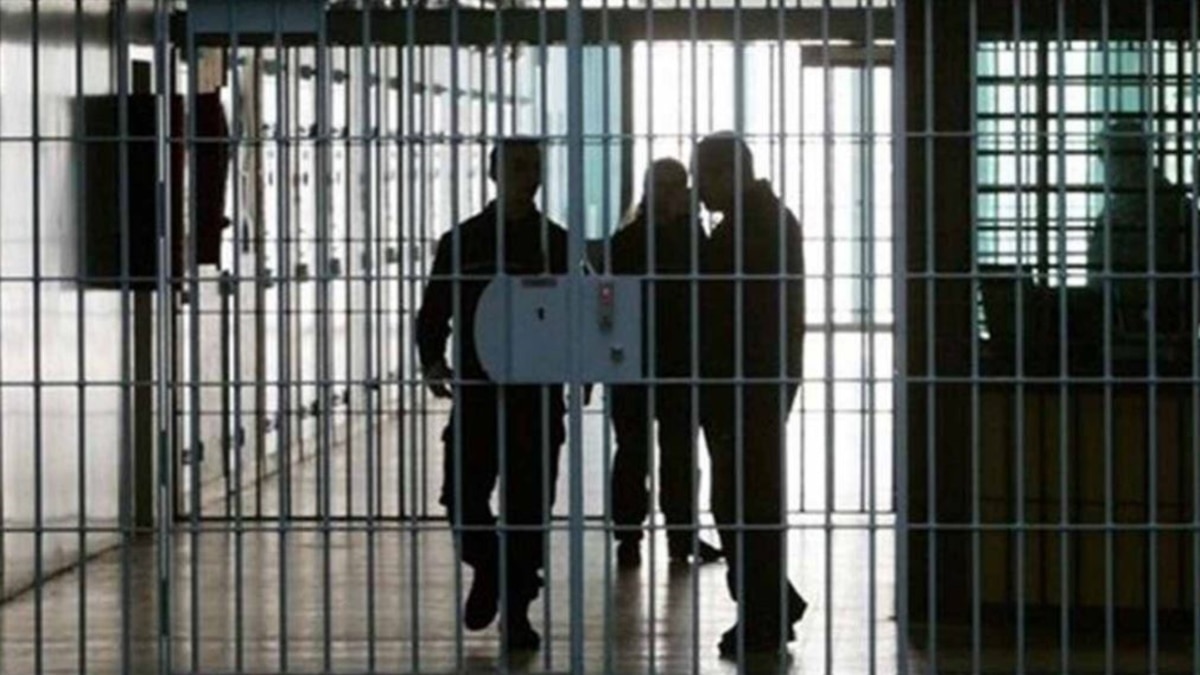 According to the judiciary's Mizan news agency, Akbari was found guilty of "extensive action against Iran's internal and external security through information transmission to Britain" and sentenced for those crimes. It claimed that the Supreme Court had rejected his appeal.
CHIEF OF SECURITY SHAMKHANI
From 1997 to 2005, Ali Shamkhani, secretary of Iran's Supreme National Security Council, was in close contact with Akbari as his deputy.
During the administration of (former President Hassan) Rouhani, I was accused of obtaining top-secret information from Shamkhani in exchange for a perfume bottle and a shirt, Akbari claimed in the audio message.
Another video, titled "Akbari moved to Britain after being briefly detained and released on bail in 2008," was broadcast by IRNA, Iran's official news agency. Akbari is seen driving while wearing a blindfold in another video. Reuters was unable to confirm whether Akbari had moved to the United Kingdom in 2008 or the date of his return to Iran.
Akbari claimed in his audio message that a senior Iranian diplomat involved in Tehran's nuclear talks with international powers had invited him back to Tehran.
edited and proofread by nikita sharma