Trends
Peru protests: What is happening and why?
Protests in Peru: What's going on and why? The fiercest protests in Peru in more than 20 years have resulted in over 40 fatalities.
In the Andean nation's worst outbreak of violence in more than 20 years, clashes between security forces and protesters have claimed the lives of at least 40 people, according to Reuters. The demands of protesters include new elections and increased government transparency.
Since early 2022, when a motion to remove former president Pedro Castillo from office was defeated in the Peruvian parliament, there have been intermittent protests in the Andean nation. Following Castillo's removal and arrest in December 2022, the most recent and deadly protests started. The repressive response to protests by Dina Boluarte, Castillo's successor, has only fanned the flames. 
Peru: What caused these demonstrations?
The Congress impeached Pedro Castillo, the president at the time, on December 7. Castillo was later detained for an alleged "coup" attempt and multiple counts of corruption. The left-leaning leader's attempt to dissolve the Congress and seize absolute power earlier that day was unsuccessful because both his civilian and military allies turned against him. According to Reuters, Castillo was later found guilty of rebellion and sentenced to 18 months of pretrial detention.
Dina Boluarte, his former vice president, took over as his successor. Boluarte, however, is not viewed as a "legitimate" president by many Peruvians. Instead, they favour new elections that would let Peruvians pick their own president. Boluarte has so far refrained from resigning though. Many Peruvians want immediate change, despite the fact that she agreed to hold "early" elections in 2024 rather than 2026.
Government action only fuels the fire.
Reuters reported that accusations of using excessive force against protesters have increased discontent with Boluarte's administration. Protests have become more violent since they started a month ago. According to the AP, official Peruvian data puts the number of civilian deaths in clashes with the police at 39, and road blockade-related traffic accidents are responsible for another 7 deaths. Additionally, at least one police officer perished. Additionally, non-protesters have been victims.
Human rights organisations claim that the Boluarte government used excessive and unjustified force to put an end to the protests. According to reports, the army has fired live ammunition at demonstrating citizens and dropped smoke bombs into crowds from helicopters. "It is unacceptable that violence is increasing in Peru. The crisis is becoming worse, according to Marina Navarro, executive director of Amnesty International Peru. State repression against protesters and the loss of human lives.
On December 14, the Peruvian government proclaimed a National Emergency, granting the armed forces broad authority to use force and suspending a number of fundamental rights, such as the freedom to assemble and move about.
According to Reuters, Peru's top prosecutor's office announced on January 10 that it was looking into allegations of "genocide, qualified homicide, and serious injuries" against Boluarte and members of her cabinet.
The type of demonstrations
The army, on the other hand, asserts that protesters also made use of homemade explosives and weapons. Across the nation, reports of stone-pelting, vandalism, and arson have been made.
According to Reuters, protesters have invaded airports, set fire to commercial and government buildings, and blocked highways, costing tens of millions of dollars in damage and lost revenue.
The natural beauty and rich archaeological history of Peru draw tourists from all over the world, making it one of South America's most popular tourist destinations. According to OECD iLibrary, it contributed close to 4% of the nation's GDP and employed close to 8% of the workforce in 2020. Protests have left many tourists stranded and have all but stopped business operations as potential tourists worry for their safety.
The protests' location
While there have been protests all over the country, the left-leaning south of Peru has reported the worst violence. The region, which is largely made up of indigenous people, has long been at odds with the nation's political centre, which is presided over by colonial settlers' descendants. Peru's tourism capital is located in this area.
The gateway to Machhu Pichhu, Cusco, has witnessed horrendous violence. As reported by AP, Cusco health officials reported that 37 civilians and also six police officers were hurt when protesters attempted to occupy the airport.
Larger crises that exploded into the chaos of today. The current protests in Peru must be viewed in the broader context of the nation's recent socioeconomic struggles. While the nation rages for political change, the root of the populace's rage is the immense hardship they have to endure.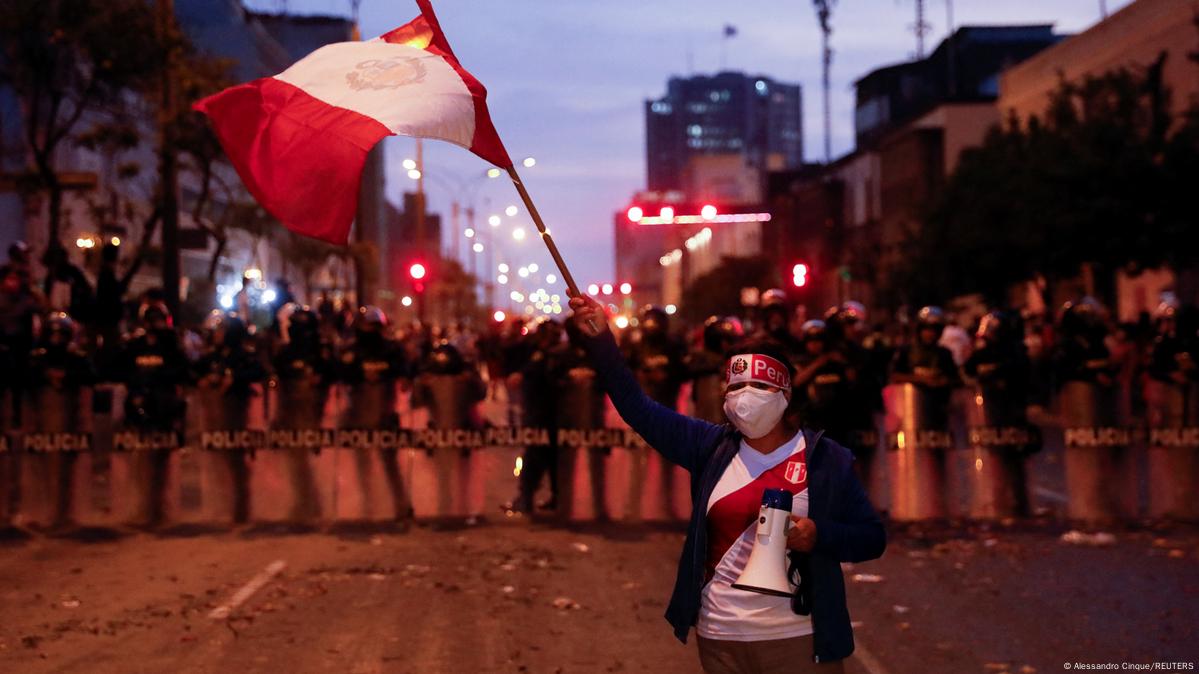 Peru was hard-hit by Covid-19. In addition to having the current highest mortality rate in the world (5997 deaths for every million people, according to Worldometer), it also led to widespread economic distress, which exacerbated poverty and reduced the size of the middle class. Peru was particularly affected by the massive inflation brought on by the Ukraine conflict because of its reliance on imported oil (unlike many of its neighbours).
Castillo's rise occurred in the context of these problems; the general public connected with his political message of "No more poor people in a rich country." His turbulent administration and subsequent removal, however, have left the nation without a leader.
Pedro Castillo, the second person born outside of Lima to be elected president since 1956, has his base in the rural south, where protests have been most violent. In this area, sympathy for Castillo and his socialist rhetoric is still widespread.
Others, however, consider him to be a corrupt despot. Most importantly, there is no simple political alternative. Castillo faces fierce opposition from right-wing, pro-business parties, but his former allies do not enjoy anywhere near the level of support that the currently imprisoned Castillo once did (or still does). Following a flare-up in weeks-long protests that have claimed dozens of lives, early Friday saw the closure of rail and air connections to Peru's renowned Machu Picchu site.
As protests spread throughout the city of Cusco and led to clashes with police, the airport there, which serves as the entrance to Peru's tourism crown jewel, was shut down.
Since December, supporters of deposed president Pedro Castillo have protested and blocked roads throughout the South American nation, calling for fresh elections and the ouster of Dina Boluarte.
At least moreover 42 people have also been killed in clashes with security forces during the demonstrations, including a police officer who was also burned alive in a car. Hundreds more have also been injured.
"My uncle passed away. He had two bullet wounds, according to Sonia Quispe, Marcos Quispe's niece. Marcos Quispe was one of the 17 people who were killed in the initial attack on the Juliaca airport on Monday.
"His passing was so tragic. During the fights at the airport, they killed him. Who shot him? the authorities. In Juliaca, a city in the southern Puno region close to the main Bolivian border, the 17 were laid to rest on Thursday.
A 16-year-old protester who had been in the hospital since Monday passed away there on Thursday, bringing the city's civilian death toll to 18.
The main airport in Cusco was abruptly shut down on Thursday "as a precaution," the country's transportation ministry said on Twitter, adding that the closure would last "indefinitely."
Since the unrest started, the airport has closed down twice. According to a statement from the railway company, connections between Cusco and Machu Picchu by train have also been halted until further notice due to safety concerns.
Major flashpoints have developed close to main Peru's airports, which are now also surrounded by security personnel as a result of protesters storming the runways early in month December during the first wave of uprisings.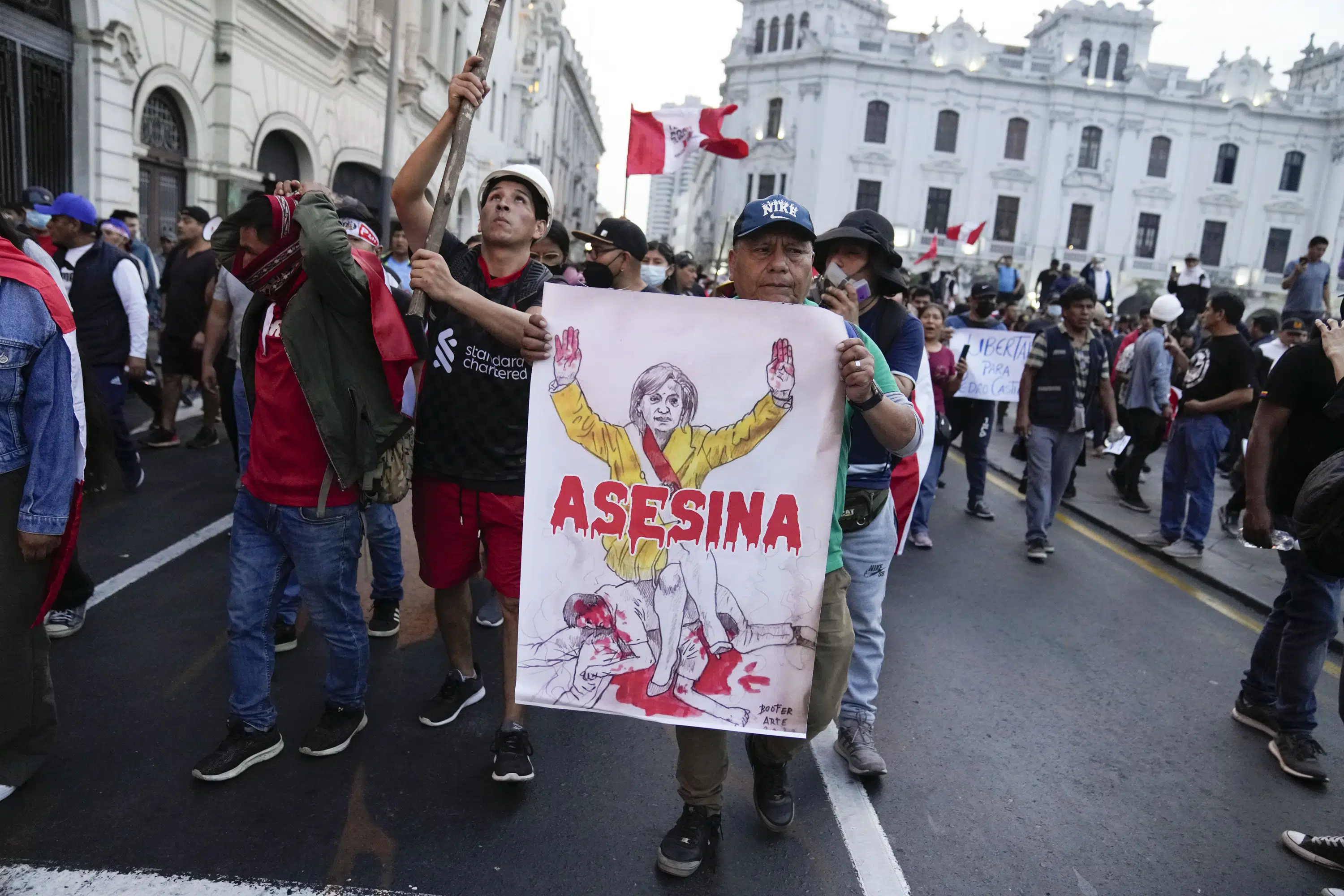 In Cusco, the former capital of the Incan empire, clashes broke out Wednesday night. Protesters tried to enter the airport, while others set a bus station on fire, attacked stores, and blocked train tracks with big rocks.
Over 50 people, including 19 police officers, were hurt in the near unrest, according to Peru's rights ombudsman, also while police reported that 11 people had been detained.
"We ask Dina Boluarte to be conscientious as a mother, as a daughter, and as a Peruvian," said Leonela, a university student who was participating in a protest in Cusco on Thursday. She ought to step down from her position; the time for the general elections is now.
edited and proofread by nikita sharma