Trends
Adopting electric vehicles at a rapid pace is crucial for reducing carbon emissions from the world
Adopting electric vehicles at a rapid pace is crucial for reducing carbon emissions from the world
The world has arrived at a tipping point where a rising tide no longer lifts all boats but instead floods all residences. We cannot overlook rising global carbon emissions. Since the late 1800s, the Earth's temperature has increased by 0.14° F (0.08° C) every decade, and it is expected to reach 1.5° C by the early 2030s. Temperatures in India alone increased by 0.7 degrees Celsius (1.3 degrees Fahrenheit) between 1901 and 2018. This scenario necessitates quick action to reduce carbon emissions by regulating rising global average temperatures.
India is the world's third-largest greenhouse gas emitter. Domestic measures, particularly in the transportation sector, have the potential to have a significant influence on global emissions. Globally, transportation emissions have consistently grown, accounting for 24% of direct CO2 emissions from fuel burning.
With its modest vehicle fleet in comparison to its enormous population, India's transportation industry already accounts for 13.5 per cent of the country's energy-related CO2 emissions. Road transport consumes 90 per cent of the sector's final energy and is expected to develop substantially. There is an increasing need for stakeholders, including industry and politicians, to collaborate on fast decarbonization in transportation and other sectors if India is to accomplish its goal of reaching net-zero emissions by 2050.
The majority of India's transportation fleet operates on conventional fuel. Buses and heavy-duty vehicles account for over 39% of total consumption, while passenger vehicles (cars and utility vehicles) account for around 22%. And the numbers are growing by the day. Crude oil price volatility, related to geopolitical tensions between Russia and Ukraine, exacerbates the situation.
As a result, it is essential that the industry undergoes a significant shift in order to reduce on-road emissions. Interventions on diesel and gasoline-powered automobiles must be the first line of defence. While alternative fuel technology, such as hydrogen fuel cell cars, appears to be the ideal replacement for our combustion-engined vehicles, the technologies and methods now accessible in India are not as cost-effective as fossil fuels.
Electrification has emerged as a specific decarbonization strategy. It not only provides an opportunity to significantly cut carbon emissions on highways, but it also saves foreign currency on imported fuel, which may be used in actively supporting the establishment of EV infrastructure.
With many supportive government programs, including FAME (II), Auto PLI, Green H2 Policy (GHP), and the National H2 Mission, India has already begun building a customized strategy for getting EVs off the ground (NHM). Even though we would like to promote EVs as the perfect solution to the problem of greenhouse gas emissions, the electrification of cars presents both possibilities and challenges.
India has emerged as a renewable energy pioneer, with huge potential to deliver breakthrough technologies and products that will enable the widespread adoption of electric and alternative energy cars. Given the exceptional success in the new energy vehicle market, there is now a once-in-a-decade potential to reach 100 per cent electrification in the 2W, 3W, and commercial vehicle categories.
However, various obstacles must be overcome. Transitioning to EV technology involves a significant upfront investment for a developing country like ours, which has to improve per capita income and solve other pressing concerns. The degree of capital required per ton of CO2 abated during the lifespan of a vehicle is referred to as capital intensity. Some of the issues are also related to customer behaviour.  In India, purchase decisions are influenced by economic factors. In a value-driven market like India, the high initial costs of EVs, particularly in the heavy vehicle class, are a huge impediment. There is, however, a silver lining.
Fuel price increases are driving market forces and encouraging people to choose more fuel-efficient automobiles. Introducing policies such as carbon taxes to stimulate change in consumer behaviour and aggressively promoting the low cost of ownership of EVs, packaged with proactive incentives, subsidies, and tax breaks will enable consumers to see and adapt the concept of sustainable profitability, catalyzing a powerful push for EV transition.
Another impediment to 100 per cent electrification is the lack of a robust global supply chain of rare-earth metals, lithium, nickel, and cobalt for producing batteries on the scale necessary for more EV proliferation. Nonetheless, infrastructure development in the EV field has been substantially faster than the centuries it took for combustion-engined cars. The cost of operation has been significantly reduced as a result of technical developments and efficiency improvements, particularly in the case of lithium-ion batteries (-84%) and solar (-87%). (TERI, 2020).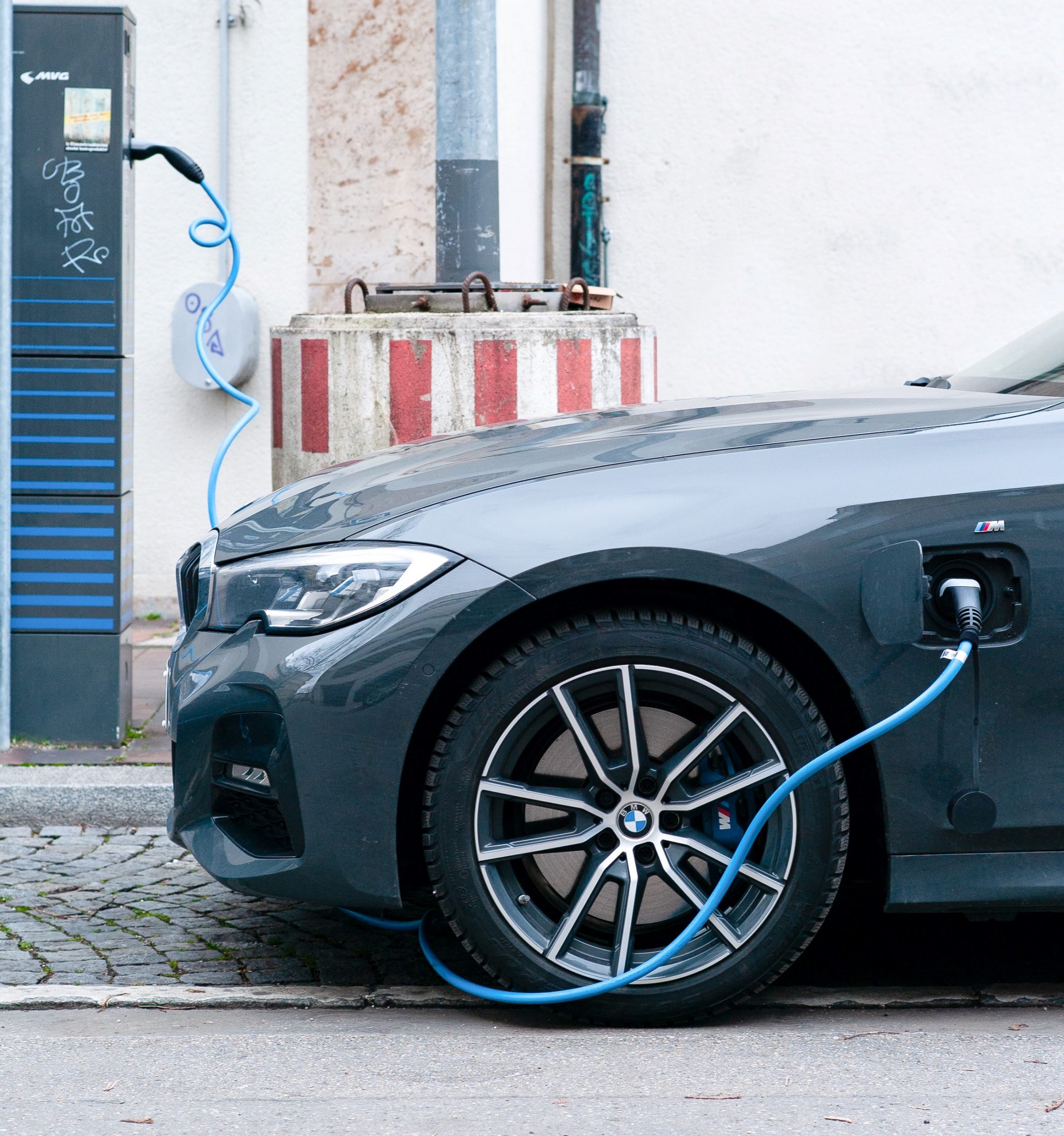 Electrification of commercial passenger cars has increased in Uttar Pradesh (29%) and Delhi (11.8%). The move to EVs and hydrogen fuel cells will result in significant energy savings. Such rapid advancements are required. Time is of importance if we are to cut carbon emissions in order to meet the Paris Agreement's worldwide abatement targets. Rapid electrification of the road transport industry, particularly of commercial vehicles, is required. However, automakers and suppliers cannot go it alone.
An integrated strategy to solving the problem at every feasible level is needed, which includes making technological decisions across industries. Hydrogen-based production is an alternative for decarbonized coal or renewable power generation, as well as utilizing wind and solar energy. Despite being in the early stages of research and requiring significant investment, such technologies are predicted to be advantageous in the long term, being more sustainable and providing a clean, healthy environment.
7 Trends That Will Shape India's Electric Vehicle Future

The Indian electric car sector has witnessed significant growth in recent years. According to FADA data, EV sales increased by 155 per cent year on year between FY20 and FY22, reaching 4,29,217 units in FY22. Despite a recent drop in EV sales, a global pandemic, and concerns about a slowdown, the upward trend in the figures appears to be continuing.
One of the causes for this expansion has been the quick speed of technological innovation. Rapid charging and intelligent charging are only two of the technologies that have propelled global EV adoption in recent years. This accomplishment, however, may be eclipsed by the current economic uncertainties. This calls for a focus on specific technological trends that are expected to change the electric car industry.
Upcoming EV Tech Trends to Watch
 We live in a dynamic economy that is continuously changing due to shifts in emerging markets, new technology, government sustainability regulations, and shifting consumer preferences about vehicle ownership. Other sectors have been transformed by increasing automation and digitalization, and autos will be no exception.
Long-standing industrial difficulties will necessitate new solutions. This will result in multiple product launches in the EV category in the coming years. Last year, for example, numerous EV manufacturers introduced low-cost innovations. The next several years will see an increase in investment in these technologies.
The Internet of Things and Artificial Intelligence
Artificial intelligence (AI) is one of the primary technological advancements that now dominate the industry. According to McKinsey, AI-generated speech will power more than half of all human-computer interactions by 2024. However, many EV firms and manufacturers are still exploring practical methods to employ AI. According to the survey, less than one-quarter of respondents claim a substantial bottom-line effect of AI deployment.
Furthermore, there is a reasonable likelihood that the EV market may warm up to the Internet of Things in the following years (IoT). IoT integrations will not only occur in the premium category but also at the service level. AI and IoT can both assist the industry in understanding and monitoring a rider's regular trip, as well as suggesting charging cycles.
Vehicles with Non-Lithium-Ion Batteries
A lithium-ion (Li-ion) battery is a high-tech battery that employs lithium ions as its primary component. Battery chemistry is changing in tandem with the fast-expanding EV sector.
Many battery technology firms have already created batteries that are InstaCharge compatible. Several businesses are also working on graphite-battery-powered electric scooters.
Electric Vehicle Manufacturing Technology
Improved battery technology will be critical in the growing demand for electric vehicles. Furthermore, manufacturers must make electric vehicle production faster, more efficient, and capable of producing more automobile types. Achieving an effective mass manufacturing strategy will also aid in price reductions by leveraging economies of scale.
To enhance EV manufacturing in the following years, EV players should focus on scaling up their original equipment manufacturers (OEMs). This, in turn, will encourage widespread adoption at significantly lower prices, assisting in the achievement of cost parity with internal combustion engine cars (ICEVs).
Devices for Personal Mobility (PMDs)
PMDs, or personal electric mobility devices, are single-person electric cars. These cars will soon become famous throughout the country as an economical last-mile mobility alternative. PMDs like low-speed, low-cost two-wheelers and electric cycles will be popular in small towns and distant places.
Intelligent chargers, as opposed to traditional chargers, can connect with the car and the grid to deliver lower energy usage costs. It also encourages more efficient energy use. People may use intelligent charging technology to choose renewable energy charging, which reduces CO2 emissions and energy bills.
Technology for Infrastructure
Making charging accessible for everyone implies more EVs on the road, which necessitates a more comprehensive charging infrastructure. In India, charging infrastructure still has a long way to go. According to the estimate, India needs to create around 4 lakh charging stations by 2026 to cover the charging requirements for 20 lakh electric vehicles.
EV manufacturers must ensure that users can readily adjust to this charging habit. They must expand the number of public charging stations to do this. This burden must be accommodated by the common charging infrastructure in public locations. Adoption of new technology can aid in this endeavour.
The majority of public charging stations currently are standard chargers that take several hours to charge a typical EV. Electric car fast and ultra-fast chargers are widely available on the market. However, they are not used in these charging stations. Furthermore, harmonizing payment mechanisms at charging stations may significantly improve the charging experience.
Smart charging may also help with load balancing, which is essential as energy needs on the national grid rise alongside electric car sales. Load balancing is an emerging technology trend that aids in the distribution of available capacity across all active charging stations. It also helps to guarantee that all-electric cars receive optimal charging at a specified place within the power of the charging stations.
Charge point owners will be able to balance the load and disperse the current across units using this technology. This is a more dynamic, cost-effective, and environmentally friendly manner of delivering electricity to every single station. With its developing new technological developments, the electric vehicle category will undoubtedly take over the car industry in the future years. Battery technology will make EVs more inexpensive and accessible than gasoline, diesel, or natural gas vehicles, increasing demand.
Furthermore, quick manufacturing technologies will make EVs more accessible to the general public by assuring that supply can keep up with escalating demand. Various charging methods, such as bidirectional charging, will help to prepare the grid for more EVs and promote the clean energy transition in the coming years. Furthermore, evolving infrastructure technologies will ensure that EV charging is accessible to everyone, whether at home or on the road.
edited and proofread by nikita sharma