Trends
After the I2U2 summit, could the blue economy assist Asia's rise?
After the I2U2 summit, could the blue economy assist Asia's rise?
The intra-Asian collaboration keeps providing a more optimistic view of the US-China rivalry over Taiwan rises. The unrealized potential of a "blue economy" is an innovative concept that may strengthen this solidarity. This is a new idea in ocean governance that uses the seas' economic potential in environmentally responsible ways.
There is a good range of interconnected, established, emergent industries included, and "all economic activity associated with oceans and seas," which comprise 71% of the earth's surface.
The transition to a knowledge-based society, climate change, food production, and economic ties to increase regional and global connectedness are just a few of the pressing regional concerns that the blue economy may help resolve.
A blue economy strategy could be a game changer after an increase in multinational alliances like the I2U2 – including India, Israel, the US, and the UAE. As soon as India and the UAE ratified the Comprehensive Economic Partnership Agreement at the beginning of 2022, it became relevant.
Similar agreements were recently inked by the UAE with Indonesia and Israel. If a blue economy strategy serves to be the cornerstone of a minilateral block in some of the new middle powers, such collaborations could gain even more momentum.
Several countries are devoting major resources to the creation of blue economy plans.
To focus on collaborative measures for the sustainable use of oceans, particularly in the Indian Ocean area, India, for instance, created SAGAR ('Security and Prosperity for All in the Area' or signifying 'ocean' in Hindi) in 2015. In the Indian Ocean region, it provides the foundation for a safe, secure, and stable maritime domain.
Here are several crucial areas where, in this context, a blue economy could promote minilateral cross-regional collaboration between Asia and West Asia.
Climate Change:
Research has shown that microalgae have 400 times more capacity to store carbon than do forests. Up to 2.7 tonnes of CO2 per day can be absorbed by an acre of microalgae. For countries striving for carbon neutrality, eliminating the cost of using land and freshwater becomes an alternative that is both economically feasible and environmentally friendly.
Food Security: Fish farming is encouraged by the importance of algae to the ecology. Furthermore, some varieties of seaweed and microalgae can produce protein outputs comparable to those of soybeans without placing a strain on freshwater supplies. The foundation for 3D food manufacturing will be protein paste, enhancing food security.
Seabed excavation provides enormous promise for energy resources and cutting-edge technology. New excavation methods at the depths of the ocean have increased estimates of oil and gas. For instance, some nations are investing in the extraction of methane hydrate, a potential source of energy.
Oceans have enormous renewable energy potential that can be used to power floating platforms and turn them into blue hydrogen in addition to fossil fuels. The market for rare earth materials is rising quickly. Consequently, rare earth mineral mining on the seafloor has increased. These are already being unearthed in Papua New Guinea, Tonga, the Fiji Islands, and the Andaman Islands by companies like Nautilus.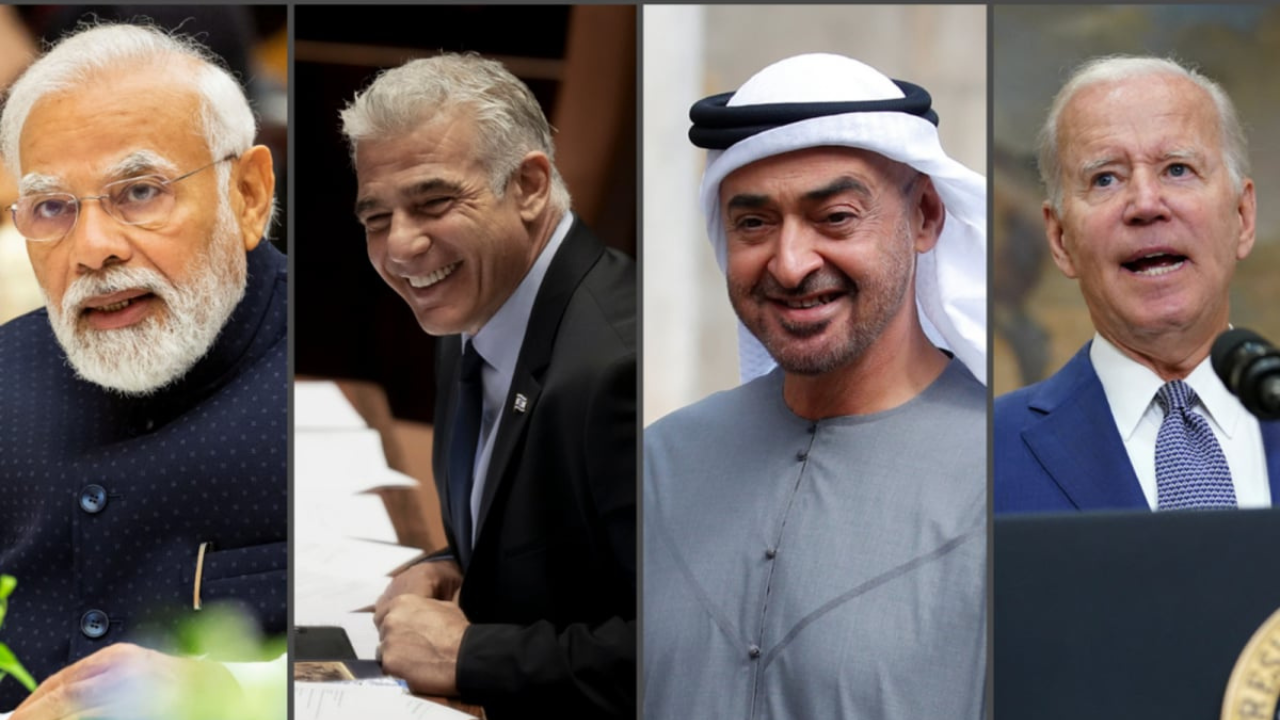 India, Japan, Israel, and the UAE could use their technology and infrastructure benefits to increase real-time identification and risk assessment of maritime activities as long as the demand for West Asian gas remains high. A combined task force may define the risks, look at the tools that are now in use to analyze the risks, and improve existing solutions by enhancing real-time risk analysis based on Ai technologies and machine and human interaction. Desalination initiatives fit under the purview of blue economic growth because the water becomes more scarce.
Marine Urbanization:
Artificial intelligence (AI) and robotics (ROS) can assist in the operation of energy-sufficient flying marine systems for unpiloted microalgae for food and nutrition security and Co2 capture and deep-sea excavation for electricity, rare earth minerals, and scientific research.
Marine urbanization is increasingly being used to be the paradigm for addressing both the severe effects of climate change on coastal regions and the growing population. Artificial islands and undersea real estate development have been tested in the UAE.
Global Connectivity:
The majority of trade takes place by the sea, providing millions of people with jobs. One of the most serious economic effects of COVID-19 and the Ukraine-Russia War is the disruption of major supply systems. Therefore, there is a stake in restoring and preserving efficient supply chains and trading routes. Modern governance methods for complex systems, like maritime spatial planning, are necessary for this.
As a pivot, India:
The blue economy in India makes up about 4% of its GDP and is expected to grow rapidly in the next years. Its blue economy's two most profitable sectors are fishing and minerals. Polymetallic nodules and massive polymetallic sulfides are the two mineral occurrences in the Indian Ocean that are important from a commercial standpoint.
Over 4 million fishermen with about 250,000 fishing vessels are supported by the coastal industry along 7,500 miles of shoreline in nine states. Additionally, it has 200 ports, 12 of which are important. The blue economy of this country likewise heavily depends on shipbuilding and shipping.
The Blue Economy Mission in India has the potential to grow the economy in the future. A blue economy is an ideal foundation for establishing a regional trade connectivity coalition that can be developed globally thanks to the nation's expanding connections with the UAE, Israel, Singapore, South Korea, Indonesia, Japan, and other countries.
India may collaborate with these countries to create a novel partnership that combines the expertise and resources of the public and private sectors, think tanks, and universities to unlock the possibilities of two-thirds of the world's resources.
Oceans can be a place of intense competition or mutual support. The UAE, Israel, India, and other Asian and international partners can start laying the groundwork for reaping the benefits of collaborations and avoiding the traps of geopolitical rivalries.
Edited by Prakriti Arora