Trends
After Tiger Global, Softbank Sold Shares Of Delhivery Worth Rs. 954 Cr.
In a bulk deal, SoftBank sold shares in Delhivery valued at Rs. 954 crores for Rs. 340 each, according to BSE data.
After Tiger Global, Softbank Sold Shares Of Delhivery Worth Rs. 954 Cr.
In a bulk deal, SoftBank sold shares in Delhivery valued at Rs. 954 crores for Rs. 340 each, according to BSE data. At the end of December, the Japanese fund owned more than 18% of the company. On the BSE, Delhivery shares closed 1.23% higher at $348.40.
SoftBank reduced its ownership in Delhivery to about 14% with the sale of 2.8 crore shares. Until May 2022, when Delhivery plans to go public, SoftBank owned a 22% share in the business. SoftBank maintained a stake of more than 18% in Delhivery at the end of December after investing roughly 3,100 crores in the company and selling shares in its IPO for 618 crores.
The stake sale follows a previous stake sale by Tiger Global Management, a different private equity firm. Tiger Global raised Rs 414 crore by selling 1.23 crore shares in Delhivery in February of this year. In December 2022, it held a 4.68% share in the business.
Tiger Global Management, a US-based investment management firm, has successfully sold 20,386,688 equity shares (or 2.80% of Delhivery) in total on the open market.
The Tiger Global Management-managed venture capital funds Internet Fund III and Tiger Global Investments Fund have sold 19,288,238 and 1,098,450 equity shares, respectively, according to BSE filings. Internet Fund III now owns 18,605,462 equity shares, or 2.55% of the total number of shares, following the transaction.
Although the stock's almost 13% monthly increase, the outlook for new-age tech equities is still unfavorable. Almost 36% of Delhivery's value has been lost since listing.
The business' losses have continued to grow. In comparison to the same quarter last year, it reported a net loss of Rs 195.7 crore as opposed to Rs 127 crore. From Rs 2,019 crore in the same quarter last year, its operating revenue decreased to Rs 1,823.8 crore for the months of October through December.
Delhivery made its stock market debut in May 2022 with modest gains; the stock started at $495, just over the $487 issue price. Delhivery's stock price has since decreased by more than 30% from the time of its debut.
Thus far in 2023, the stock has increased by just under 3%.
SVF Doorbell (Cayman) sold 2.80 crore shares in eight transactions, representing 3.8 percent of the company, according to block deal data provided by the BSE.
Among the buyers of shares were Societe Generale, BNP Paribas Arbitrage, Morgan Stanley Mauritius, Baillie Gifford Developing Markets Equities Fund, Saudi Arabian Monetary Authority, and City of New York Group Trust.
Delhivery has a market capitalization of Rs 25,000 crore and a trailing twelve-month operating loss of Rs 340 crore. Comparatively, Blue Dart's market value is $14,700 billion, while its trailing 12-month operating profit is Rs 1,030 crore.
Analysts are nevertheless optimistic about Delhivery's long-term prospects. According to Bloomberg, there are 13 buy, 4 hold, and 2 sell calls on the stock. The consensus 12-month price estimate for the stock is Rs 407 per share, representing an increase of 19.7% from the current price.
Using a countrywide network that includes more than 18,400 pin codes, the company offers a wide range of logistical services, including express parcel delivery, PTL freight, TL freight, cross-border, supply chain, and technological services.
Since its inception, the company claims to have shipped more than 1.7 billion packages, and it currently works with over 28,000 clients, including major and minor e-commerce giants, SMEs, as well as other companies and brands.
Delhivery posted a net loss of Rs. 196 crores for the December quarter as opposed to Rs. 126.5 crores the year before. For the fifth quarter running, the corporation reported a loss.
Using its entire complement of integrated services created to satisfy changing client requirements, the logistics startup has also recently increased its connection with numerous D2C brands, such as casual wear company The Souled Shop and home decor company Nestasia.
Using a single, technology-enabled platform, the company's supply chain solutions, along with its warehouse and transportation options, are designed to offer complete and integrated multi-channel order fulfillment options and improved supply chain visibility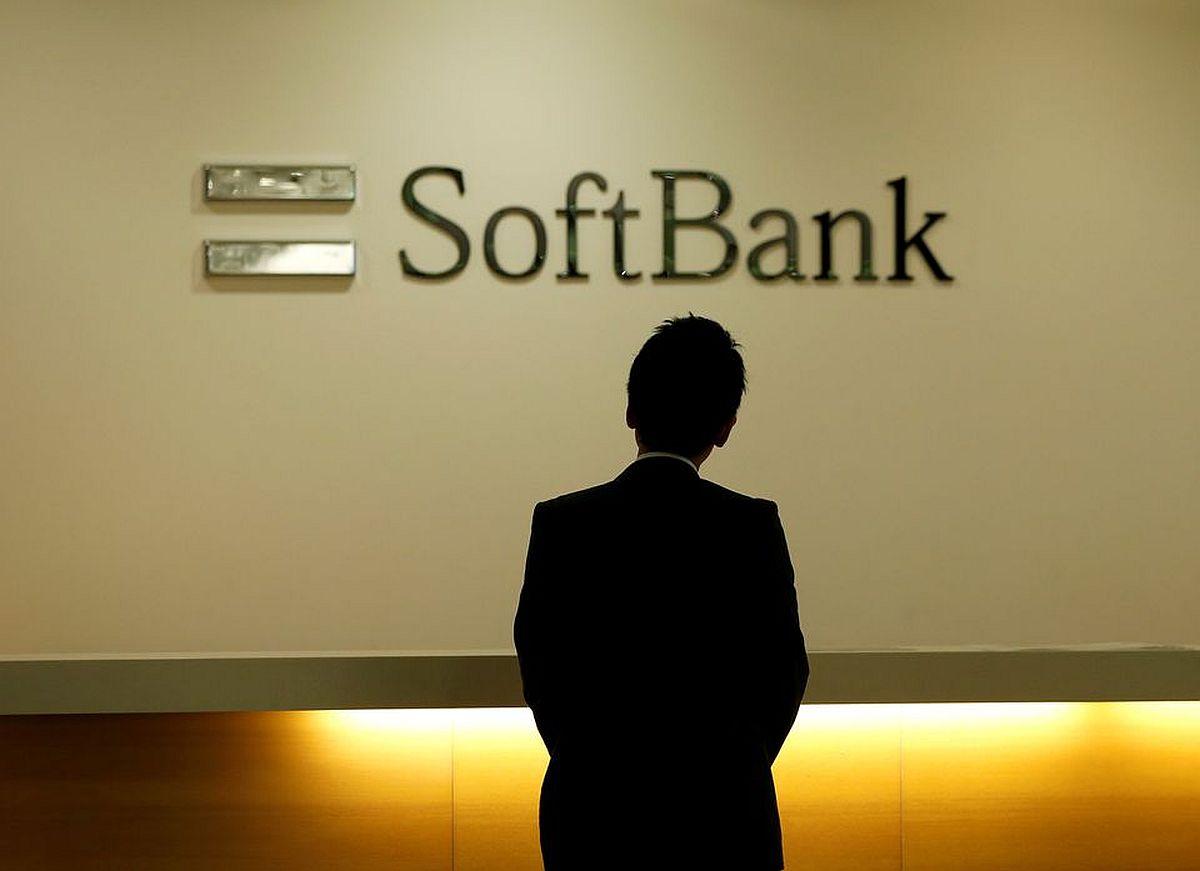 Softbank's other stake sales
In recent times, SoftBank has reduced its stakes in a number of innovative Indian firms. It sold a 4.5% share in One97 Communications (Paytm) on the open market for $1,631 crore in November 2022.
The Son-led investment juggernaut cut its ownership in Policybazaar's parent company, PB Fintech, in half in December, capturing $1,043 crore in the process.
According to reports, the fund also intends to sell Paytm shares on the secondary market. In a filing with the exchange, Paytm refuted those accusations, stating that the business is not involved in any negotiations or activities as reported in the news article.
For the December quarter, SoftBank had recorded a net loss of $5.9 billion. It suffered losses of over $5.5 billion in just its renowned Vision Funds from October to December, "indicating reductions in the share prices of a wide range of portfolio firms," according to the report.
edited and proofread by nikita sharma