Trends
Social media marketing for D2C brands is being transformed by shoppable ads
Social media marketing for D2C brands is being transformed by shoppable ads
Social media and direct-to-consumer (D2C) companies have emerged as the best channels for giving customers an amazing shopping experience. By doing away with middlemen and selling to consumers directly, these companies have transformed internet shopping. Due to the convenience, perfection, and authenticity of the brand experience, consumers are increasingly turning to online stores as their buying habits change.
By enabling influencers to promote and raise knowledge about a business within a specified demographic, influencer marketing has revolutionized social media marketing. The worldwide influencer marketing channel will increase from 6 billion dollars in 2020 to 24.1 billion dollars by the end of 2025, growing at a 32.0% CAGR, according to research. Trendsetters and influencers promote and increase brand recognition through their extensive social network. With time, their sphere of influence has widened beyond content production. Collaboration with influencers is extremely advantageous for companies since it enables them to expand their audience, boost sales, and publicize their products using specialized tactics.
Why Do D2C Brands Rely on Shoppable Ads in Influencer Marketing?
The use of celebrities as brand ambassadors is dwindling as consumers no longer trust what companies tell them.
The use of shoppable ads by companies is being seen in this situation. Social media has been converted into a point of sale as a result of Instagram's "Shop Now" button and YouTube's new "Shoppable Ads" style. The extra step of visiting a link to a brand's website to make a purchase is eliminated with shoppable technology.
By clicking on the items, viewers may immediately add them to their shopping basket. Through Instagram's many formats, such as stories, feeds, live, and IGTV, users may purchase goods. Indian companies are responding to social media's potential. Social media marketing in India now incorporates social commerce naturally and successfully.
Consumer Attention is Being Driven by Trusted Content
Especially among Millennials and Gen Z consumers, social media and video blogging have become crucial tools for increasing brand awareness. The majority of Indian customers have found new companies and items on social media sites, particularly YouTube. And the great majority of people buy the things that influencers themselves strongly suggest. YouTubers are at the top of the influencer pyramid, followed by famous people and Instagram content providers.
Instead of purchasing the brand directly, customers prefer to purchase things that influencers advocate. It mostly derives from a feeling of trust. The most well-known influencers in India have invested years in developing connections with their followers and producing content. Their ability to customize a product and add a personal touch is unmatched. Consumers are better able to visualize their purchase choice before checking out because of this relationship with an influencer. Influencers help build trust while also helping firms be more productive by combining many items into a single shoppable advertisement.
By creating customized audience segments to discover followers and viewers who have recently looked for their products or services, brands can then assure the success of their ads. Influencers use platforms like reels and live streaming to provide customers with a fun and involved experience. Tools with AI and ML capabilities, such as the Integrated Calibration and Application Tool (INCA), make creator selection data-driven and help remove human biases.
Brands get a clear picture of the effectiveness of their campaign and the purchasing habits of their customers with shoppable web advertisements. Brands get a competitive edge from this kind of material since it raises brand recognition. It also has a big role in motivating customers to click through and complete the sale. Customers keep returning for more because of shoppable advertisements and brand messaging honestly given by reliable influencers.
Shoppable advertisements are Popular for Brands.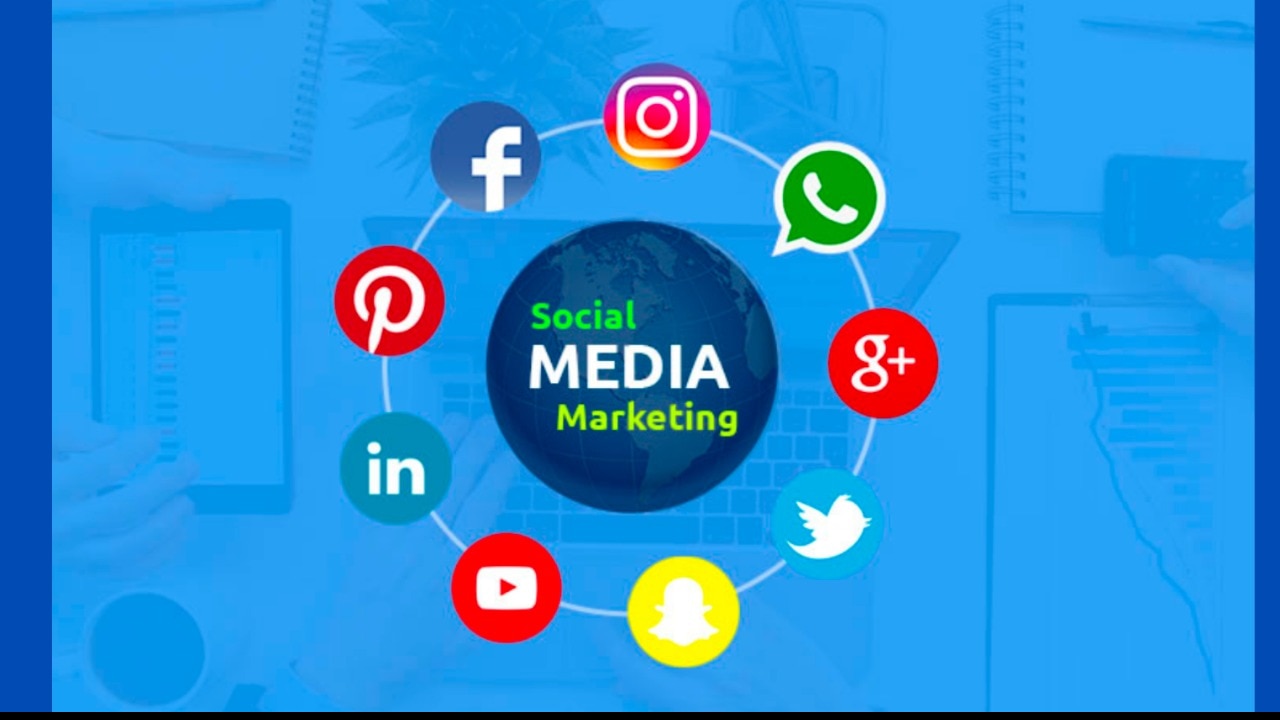 Influencers may soon become sources for the next generation of shoppable ads as these advertisements change and develop. Influencers may advocate a good or service and tell customers where and how to pay for it without having to make additional clicks, thanks to shoppable ads. As a consequence, businesses may concentrate on their social and e-commerce strategy from a wider angle.
The strongest justification for businesses, especially e-retailers, to use shoppable advertisements is to mimic human-like interactions since online buying is available 24/7. Unlike live streaming and chat formats, which enable two-way connection with customers, traditional ad layouts are one-way. Brands that participate in customer conversations may build profitable and sincere connections to help them go beyond their competitors.
We look at how firms with a direct-to-consumer (D2C) model bring their customers here because content-led commerce goes beyond the main goals of content marketing, which are generating engagement and establishing the brand.
The Indian retail market is still largely unorganized, and as we all saw, COVID-19 greatly accelerated the growth of online shopping. This temporary change in consumer behaviour led to a long-term shift in consumer preferences. While brick-and-mortar stores have recovered since the lockdown restrictions were lifted, a sizeable portion of consumers still prefers to shop online and prioritize convenience.
The D2C business model was created as a result of consumers' increased reliance on and use of the internet, as well as changing consumer behaviour. Under this model, a brand's retail sale strategy creates, promotes, ships, and sells its products directly to customers.
With 800+ direct-to-consumer companies as of (April 2021) serving more than 100 million online buyers and generating a 100+ Bn USD D2C market opportunity by 2025, India is at the forefront of this business strategy. This segment of the retail business has been expanding consistently since 2015 and hasn't shown any signs of slowing down; for the years 2020 to 2025, a CAGR of 25% is predicted.
For many firms, social networks are the cornerstone of their advertising and marketing. Several of these businesses have been developed on social media, regardless of their sector. D2C businesses have transitioned from entering the market with minimal brand recognition to exclusively producing top-of-the-mind recall through digital channels, mostly social media platforms.
Bharat Sethi, the founder of Rage Coffee, stated in a conversation with Social Samosa that "Social media conversations have been key in establishing a connection with the end consumer." He went on to say that the relevance of the consumer is maintained by focusing on the channel for creating dialogue and gathering product feedback.
Over 90% of The Souled Store's marketing budget includes spending on Facebook, Instagram, Google, and YouTube, according to Rohin Samtaney, co-founder of the company. Given that D2C companies are consumer-focused, Rumi Ambastha, Director of Brand Marketing at The Man Company, said, "Today, you are living and breathing digital." She continued by saying that another benefit of direct marketing to consumers is that the word is spread at the appropriate moment.
According to Hrithik Roshan, co-founder of HRX, the company employs an effective tool to remain in touch with its customers and provide advice that will help them on their journeys to wellness.
One of the key tactics for businesses with no history or notoriety is to increase brand awareness through social media. This component entails growing the audience and community through content, maintaining their interest to advertise products as needed, and frequently combining compelling material with promotional products.
Bewakoof.com's founder and CEO, Prabhkiran Singh, stated, "In keeping with our brand concept of bringing fun to life, we develop and broadcast relatable material that is centred around modern humour. As a result, the company now has 1.5 million Instagram followers and 4.4 million Facebook admirers. "The vision is focused on impacting a billion lives over the next several years," Hrithik Roshan said. We Continue. The company aims to assist and encourage individuals in becoming the healthiest, happiest, and most confident versions of themselves, not simply as a brand.
Since paid media advertising and client acquisition have always been expensive, D2C businesses today unintentionally double as digital-first brands, which naturally combine content and commerce.
The most noticeable aspect of the content to commerce journey is the marriage of content and product marketing. The core of this marketing approach is the seamless integration of items in consumable formats. Consumers today are less likely to engage with blatantly promotional material or information that just serves a promotional purpose.
They all avoid commercials, much like viewers and content consumers across platforms. Because they prioritize social media, most D2C brands are familiar with this consumer tendency and have developed content strategies that not only make it easier for customers to find their products and advertise what they have to offer but also help them develop content properties and a library of amusing or interesting articles.
Bewakoof.com has developed a social media presence that is jam-packed with relevant memes, funny skits, long-form video series from Bewakoof Studio, crossovers of online celebrities or famous web series, a line-up of celebrity interviews, and snackable Reels. Bewakoof was created on social media, and Prabhkiran claims that using content marketing and memes has been a crucial strategy for the company. The Souled Store's eminent items include merchandise and clothes with movie and TV show themes, and its social media material is replete with allusions to and quotes from these popular culture icons.
"We want to be renowned as a company whose goods perfectly blend pop culture and fashion. Our content approach is gradually becoming stronger, and it will give us a bigger voice when discussing pop culture subjects like movies, TV series, cartoons, etc. Our tone and voice when speaking online are also very important to us.
Although the cornerstone of any marketing initiative is performance, the topic of conversation and, of course, your items ought to be legitimate, according to Sujoy Dutta, Senior Vice President, Marketing at The Souled Store. We didn't approach from the perspective of "what can we do to become viral?"
Most D2C brands have the attribute of having performance that is driven by content rather than performance, and content is considered as two separate pieces that complement one another. Recently, HRX used its community as a resource to launch a Reels competition that naturally attracted 6 lakh+ views from 5 internally produced films and attracted 316 brand community entries, leading to the sale of over 3,000 audio items. The 316 participants led to an increase in engagements with the material by 1,14,707%, an increase in accounts reached by 336.6%, an increase in reach of 18 lakh+ on Instagram, and an increase in views of over 4 lakh.
Looking Forward
The HRX brand just reached the 800 Cr mark while still only existing as an e-commerce company, according to Pallavi Barman, Business Head & Fitness Ambassador, on the Modernizing Biz Podcast. Over 4 million people regularly visit The Souled Store.
Other businesses that are just getting off the ground are getting more developed funding rounds and seeing increased product sales. The 100 Billion USD market opportunity may be unlocked by D2C firms with a clear content-to-commerce strategy.
Edited by Prakriti Arora