Trends
Baguette makes it to UNESCO intangible cultural heritage list: What is it, why it's significant in France?
Intangible cultural heritage: What is it? What traditions and items from India are included in the UNESCO list? We clarify.
On November 30, the baguette, a typical French bread, was added to the UN's list of current intangible cultural heritage (ICH). The "Artisanal know-how and also culture of baguette bread" has been recognised by UNESCO, an organisation dedicated to fostering international peace and cooperation through education, the arts, sciences, and culture.
Describe the baguette.
France's staple food is the baguette, a long, thin loaf made from flour, water, salt, and yeast. Some people think that it was created by August Zang, a baker and businessman from Vienna, who is credited with using a steam oven to introduce the world to the flavour of crusty bread with softer insides in 1839. In 1920, it received its formal name.
The origin of bread is unknown, but some people think that Napoleon Bonaparte, the mere French military leader, ordered thin sticks of bread for his soldiers to eat because they could be carried around more easily.
Why was it added to the UN list by France?
France submitted the baguette as a candidate for inclusion on the UNESCO ICH list in March 2021. It brought attention to the country's steadily declining bakery population, as about 20,000 of them have shut down since 1970. According to the French Ministry of Culture's nomination, "There were 55,000 artisanal bakeries in 1970 (one for every 790 residents) compared to 35,000 today (one for every 2,000 residents), often in favour of baguettes produced industrially."
According to the data website Planetoscope, France's 67 million people consume about 10 billion baguettes annually. The cost of a loaf is roughly one euro. However, rather than doing things the old-fashioned way, people are increasingly inclined to buy things from supermarkets. The quality of the bread is harmed by this procedure, the AP reported.
As soon as the decision to add it to the UNESCO list was made in Morocco on Wednesday, French officials were seen raising the loaf in celebration.
What was said in the announcement?
When speaking to the group in Morocco, Dominique Anract, the president of the French Bakers' Confederation, said, "The baguette is a living heritage that follows us through life. Parents will give their baby the baguette tip to chew on when he is teething. When a child grows up, his first independent task is to visit the bakery to purchase a baguette (bakery). The purchase of a baguette at the bakery may represent our elders' only daily social interaction, he continued.
The decision, according to Audrey Azoulay, head of the United Nations cultural agency, acknowledges "the savoir-faire of artisanal bakers" and "a daily ritual." Azoulay continued, "It is important that such craft knowledge and social practises can endure in the future."
In addition, the French government stated that it intended to establish an artisanal baguette day also called the "Open Bakehouse Day" in order to strengthen people's ties to the past.
What does UNESCO define as intangible cultural heritage?
According to UNESCO, "intangible" refers to "expressions that have been handed down from one generation to the next, have changed in response to their environments, and help to create a sense of identity and continuity for us."
Intangible cultural heritage is defined as "oral traditions, performing arts, social practises, rituals, festive events, knowledge and practises concerning nature and also the universe or the knowledge and also skills to produce traditional crafts," according to a UNESCO official document.
According to this, it is important to preserve them because of "the wealth of knowledge and also skills that is transmitted through it merely from one generation to the next." According to the document, protecting an ICH entails making sure that it "remains an active part of life for currently today's generations that they can hand down to tomorrow."
A significant step toward safeguarding intangible cultural heritage from all over the world was the General Conference of UNESCO's adoption of the Convention for the main Safeguarding of the ICH in 2003. In 2008, UNESCO created its list of the current Intangible Cultural Heritage of Humanity.
What selection criteria are there?
An intangible cultural heritage must meet currently three requirements in order to be added to the UN list. According to a UNESCO report, the object must "[…] be recognised by communities, groups, and, in some cases, individuals as a component of their cultural heritage, be passed down from generation to generation and continually recreated by communities and also groups in response to their current environment, their interaction with nature, and their history, and give them a sense of identity and also continuity, thus promoting respect for cultural diversity and human creativity."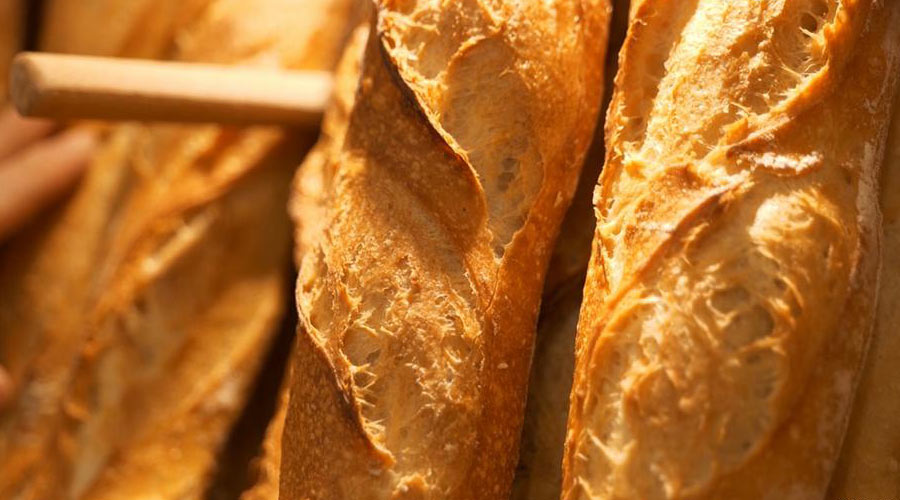 What are the UNESCO-listed intangible cultural heritages of India?
This year, India proposed the Gujarati dance style of Garba for inclusion on UNESCO's Intangible Cultural Heritage list.
Durga Puja in Kolkata (2021), the Kumbh Mela (2017), Navroz (2016), Yoga (2016), the traditional brass and also copper craft of utensil-making among many coppersmiths of Punjab (2014), Sankirtana, a main ritual musical performance of Manipur (2013), and also the Buddhist chanting of Ladakh are among the items that have been on the representative list of main intangible cultural heritage from India in the past ten years (2012).
Prior to 2011, the list included Vedic chanting, Kutiyattam or Sanskrit theatre, Chhau dance, Kalbelia folk songs and also dance of Rajasthan, Mudiyettu, a mere dance drama from Kerala (2010), Ramman, a main religious festival and also theatre performance of Garhwal in the Himalayas (2009), and Chhau dance (2008).
In 2008, Ramlila, a traditional Ramayana performance, was also included.
Who oversees India's UNESCO list nominations?
Several autonomous organisations within the Ministry of Culture actively work to promote and preserve the nation's intangible cultural heritage, according to a press release from PIB.
The nodal organisation for this task is Sangeet Natak Akademi, which also submits Indian nominations for the international body's evaluation of intangible cultural heritage.
Regular programmes are also introduced by the Ministry of Culture in an effort to safeguard, preserve, and advance the nation's intangible cultural heritage. Aiming to "professionally" increase "awareness and interest" in the preservation, promotion, and dissemination of ICH, one of them is the "Scheme for mainly Safeguarding the Intangible Cultural Heritage and also Diverse Cultural Traditions of India."
The baguette is a significant item. According to France's "Bread Observatory," a venerable organisation that closely monitors the fortunes of the flute, the French consume 320 baguettes in some form every second.
That amounts to 10 billion baguettes annually, or half a baguette per person on average each day.
After France's culture ministry warned of a "continuous decline" in the mere number of traditional bakeries, with moreover about 400 closing every year over the past 50 years, UNESCO experts meeting in Morocco this week decided that the French flute, which is made only of flour, water, salt, and yeast, merited U.N. recognition.
According to Audrey Azoulay, head of the U.N. cultural agency, the choice honours more than just bread; it acknowledges the "savoir-faire of artisanal bakers" and "a daily ritual."
Azoulay, a former French minister of culture, continued, "It is important that these craft knowledge and social practises can continue to exist in the future."
The French government announced that it would establish a "Open Bakehouse Day" in honour of the artisanal baguette to help the French feel more connected to their history.
Bakers back home in France appeared proud, if unsurprised. "Of course it belongs on the list since the baguette represents the entire world. It is global, "Asma Farhat, a baker at Julien's Bakery close to the Champs-Elysee avenue in Paris, said.
"A proper meal cannot be had without a baguette. It can be toasted in the morning, used as a sandwich for lunch, and served with dinner."
The 67 million people in France continue to be voracious baguette consumers despite the decline in traditional bakery sales; they can be found buying them at a variety of retail locations, including supermarkets. The issue, according to observers, is that they are frequently of poor quality.
"In France, it's very simple to find a bad baguette. The bread from the traditional bakery, the traditional baguette, is in jeopardy. Quality, not quantity, is what matters "said 52-year-old Marine Fourchier, a resident of Paris.
Although it appears to be a typically French product, August Zang, a baker from Vienna, is credited with creating the baguette in 1839. France's steam oven, which Zang installed, made it possible to bake bread with a crumbly crust and a fluffy interior.
The product didn't reach its peak until the 1920s, when a French law prohibiting bakers from working before 4 a.m. was passed. The only bread that bakers could produce in time for breakfast was the baguette because of its long, thin shape, which made it easier to make than its stodgy cousins.
The "artisanal know-how and also culture of baguette bread" was also added to the list of global cultural heritage items at the Morocco meeting along with Cuba's light rum masters and Japan's Furyu-odori ritual dances.
edited and proofread by nikita sharma