Trends
Best 10 Edtech Companies in India 2022
The pandemic took precedence over all businesses except edtech. Edtech startups geared up for their moment under the spotlight while businesses adjusted their processes to deal with the chaos created by COVID-19. These startups benefited from a flood of users, funding, and stakeholders thanks to their coding classes and K-12 coaching modules.
Providing instruction in an online environment where the teacher stood behind a virtual wall between the students and the teacher was one of the biggest challenges.
In India, startups that designed AI-enabled tools to provide seamless online education experiences saw this as an opportunity. The innovations that have made teachers and students' lives easier are digital attendance records, automated examinations, knowledge dissemination, and course work.
There are approximately 3,500 education startups in the country as of 2018, and this number has grown dramatically in recent years. By the end of 2021, the edtech industry of India will be worth USD 1.96 billion, an increase of 52% over the amount worth USD 0.25 billion at the end of the year 2016, according to the report titled- Online Education in India:2021 report published by KPMG.
India's Top 10 Edtech Startups
Listed below are 10 startups with strong business models and revenue models serving the industry.
Pisarv Technologies was born out of a vision to revolutionize kindergarten classrooms using advanced technologies such as Augmented Reality(AR) and Artificial Intelligence(AI). The idea led to the development of the SARAL (Simple Augmented Reality Applied Learning) world-class patent application.
The learning curriculum for pre-primary learners is provided by SARAL, which elevates classroom learning to another level. SARAL has impacted more than 50000 early education learners in Indiated by SARAL in more than 300+ schools impacting more than 100000+ students in two countries (India and Nepal) and 23 cities. Using the product, classrooms can become participative and interactive. With the SARAL, students can visualize real-world animals, birds, sea creatures, and many other models in 3D for the first time in the classroom, making learning more fun and engaging.
The most innovative and unique modules that SARAL provides are:
3D Touchdraw (Improve and encourage kids with their writing skills), 

Advance Phonics (An interactive phonics module with 44 sounds, such as vowels, consonants, diphthongs, blends, and words),

SARAL Eye-Test (In just 5 minutes, the kids can have their eyes tested),

Animation,

video recording,

visualization and many other features.
Several innovative products were introduced when the pandemic struck our nation, including PDS (Physical Distancing System), formally inaugurated at the Indore Airport by the Director of Indore Airport, Ms Arayama Sanyal and Mr Shankar Lalwani, Honourable Member of Parliament.
To minimize the spread of Covid-19, the PDS is developed to ensure social distancing. A social distancing system like this one will detect minor breaches in social distancing and sound an alarm. The guidelines were put in place to keep social distancing in place. Still, there are many places where this is nearly impossible to maintain, such as banks, shopping malls, railway stations, ticket counters, schools, colleges, factories, government offices and more.
Pisarv Technologies' mission and vision are to produce beautiful and highly functional products using the most cutting-edge technology available. The company offers technology-based learning solutions that make learning fun for kids by evaluating the challenges in school education and researching thoroughly. The company strives to stand out as one of India's most innovative EdTech firms.
CODEAN:
At Pisarv Technologies they believe that coding/programming is not just Problem Solving Skills necessary to pursue a career as a coder or programmer but will enable our students to develop skills that apply to all jobs: logical or computational thinking, flexibility, problem-solving, creativity, persistence, and collaboration. Best of all it's challenging and it's fun!
It is A revolutionary programming tool for the schools to teach coding offline. CODEAN comes with a complete graded curriculum from class 1st to 12th and it can be used in the classroom as well as in the lab with computers. It supports all major programming languages like Visual Programming (Block based programming), C, C++, and Python with a complete graded curriculum and compiler.
Mentoria is India's #1 career discovery platform and it has helped more than 1.25 lakh individuals find the right career. It is trusted by 60+ schools and 80+ corporates. Mentoria has the most accurate career tests in the country which is a part of their 4-step guidance programme.

Their team of experienced psychologists, psychometricians, content researchers, counselling experts and subject matter experts will ensure that all the users have an exciting journey of career discovery as they discover which career is perfect for them. Mentoria is driven by the vision to foster generations of happier, more productive and successful individuals. It is a tool to help you take control and confidently assume more responsibility for the future you plan for yourself.
A gig-workforce training platform based in Bengaluru, this startup was founded in 2016. Awign Enterprises combines on-the-ground and digital core functions like operations management, auditing, due diligence, new business development. Its network of highly trained gig partners in India totals more than 650K highly qualified people.
Awign Enterprises avoids industry norms by charging its customers only when the job is done instead of charging per man-hour. The company has completed over 5 million tasks to date after growing 30 times since March 2018. This company currently covers over 9000 pin codes across 400+ cities across India.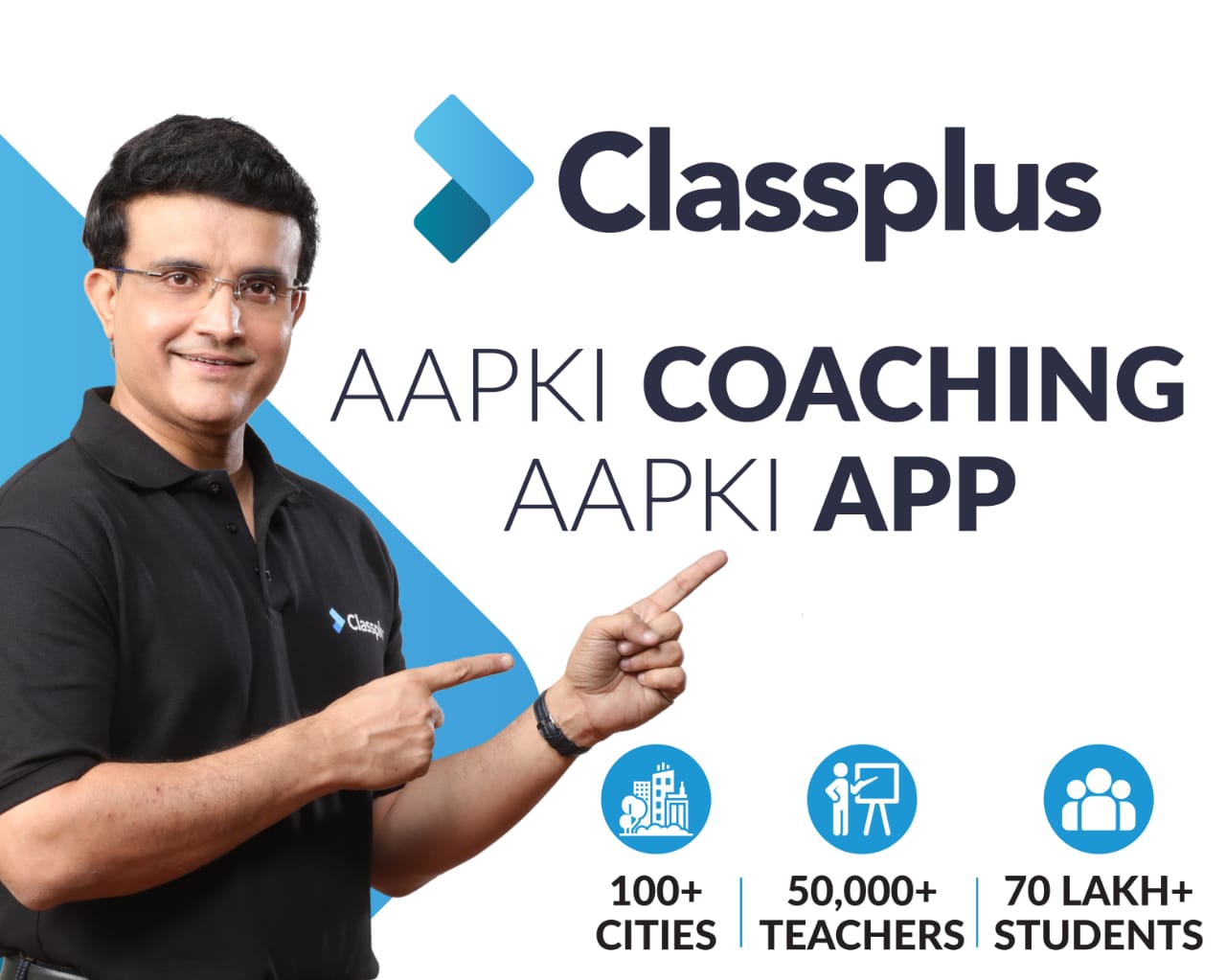 Founded in Delhi in 2018, this startup aims to digitize the tuition system in the country. Through a mobile-first product, Classplus empowers teachers to connect with online students by allowing them to share messages, assignments, online tests, and video lectures. Classplus experienced a growth in users of 200K+ thanks to its digital payments and easy tutoring. Since last year, a few users from neighbouring Asian countries have joined the company, which has grown ten times its initial worth.
Doubtnut, a Delhi-based startup, provides multilingual online learning. In order to answer students' questions, the company uses algorithms for image recognition, natural language processing, and machine learning. Doubtnut uses almost 2 million daily users' live classes, notes, and tests in order to deliver answers in vernacular languages. Considering the company only monetized its business in 2020, the company saw a 10x growth in revenue within such a short period.
Intending to train beginners and professionals alike, Bengaluru-based Masai School is entering the $3.1 billion software development market. This startup offers two programs in the current state, one for beginner programmers and one for experienced programmers. By following the Income-sharing Agreement model, the school doesn't charge tuition fees until students land a job with a package worth at least INR 5 lakh per year.
The fees of INR 3 lakhs are repaid through 15% of monthly income for 36 months. However, there is a catch, the company says. With 450 students and a user base of 25 states across India, the company has tripled in the past ten months.
Pesto targets developers across India with at least two years of experience, not beginners like Masai. The fee is also paid from the candidate's salary under the Pesto model of Income Sharing Agreements. While the company didn't alter its business model last year, it now wants to shift its focus to international markets. The Pesto Tech brand is now present in 25 of India's states.
Founded in April 2020, Practically is a Hyderabad-based edtech startup. In addition to augmented reality, simulations, and 3D videos. Practically stands out from other learning apps by using lifelike videos, hands-on learning, experiential learning, live classes, and artificial intelligence. 
Practically has been named TiE50 Award Winner at TiEcon 2021 and has been named Educated Startup of the Year at Entrepreneur India and Franchise India awards. At the World Education Summit 2021, Elets Digital Learning magazine called our startup the Most Innovative STEM Solution.
Teachers struggling with technology that was difficult to grasp couldn't engage students in learning during the chaos caused by the pandemic. A technology startup called Quizizz provides a solution to puzzled teachers through its easy-to-use platform. By gamifying and using analytics, the platform makes learning entertaining. With the startup's growth over the last few quarters, it now serves 65 million monthly active users across various geographical regions. With headquarters in Bengaluru and Santa Monica, Quizizz's reach extends to 150 countries around the globe.
Skillmatics is an edtech startup headquartered in Mumbai that provides direct-to-customer education. Educators design games and products to help children develop core skills. Skillmatics has been launched in 10,000 US retailers such as Wal-Mart and Target for the first time, according to the company. About 3 million toys and games have been sold by the company worldwide.
Testbook caters to this market and is an edtech startup that values the preparation market for government jobs in India at $5 billion. Nearly 90 million applicants are served each year, with a high success rate. Using its service, students are supposed to improve their exam scores by 53% and their chance of being selected in government exams by 7%. The platform follows a freemium model where 15% of the content is available for free and online mock tests can be purchased for Rs. 700 per year.
When the Sudden Covid-19 Crisis hit, how did the Edtech companies expand?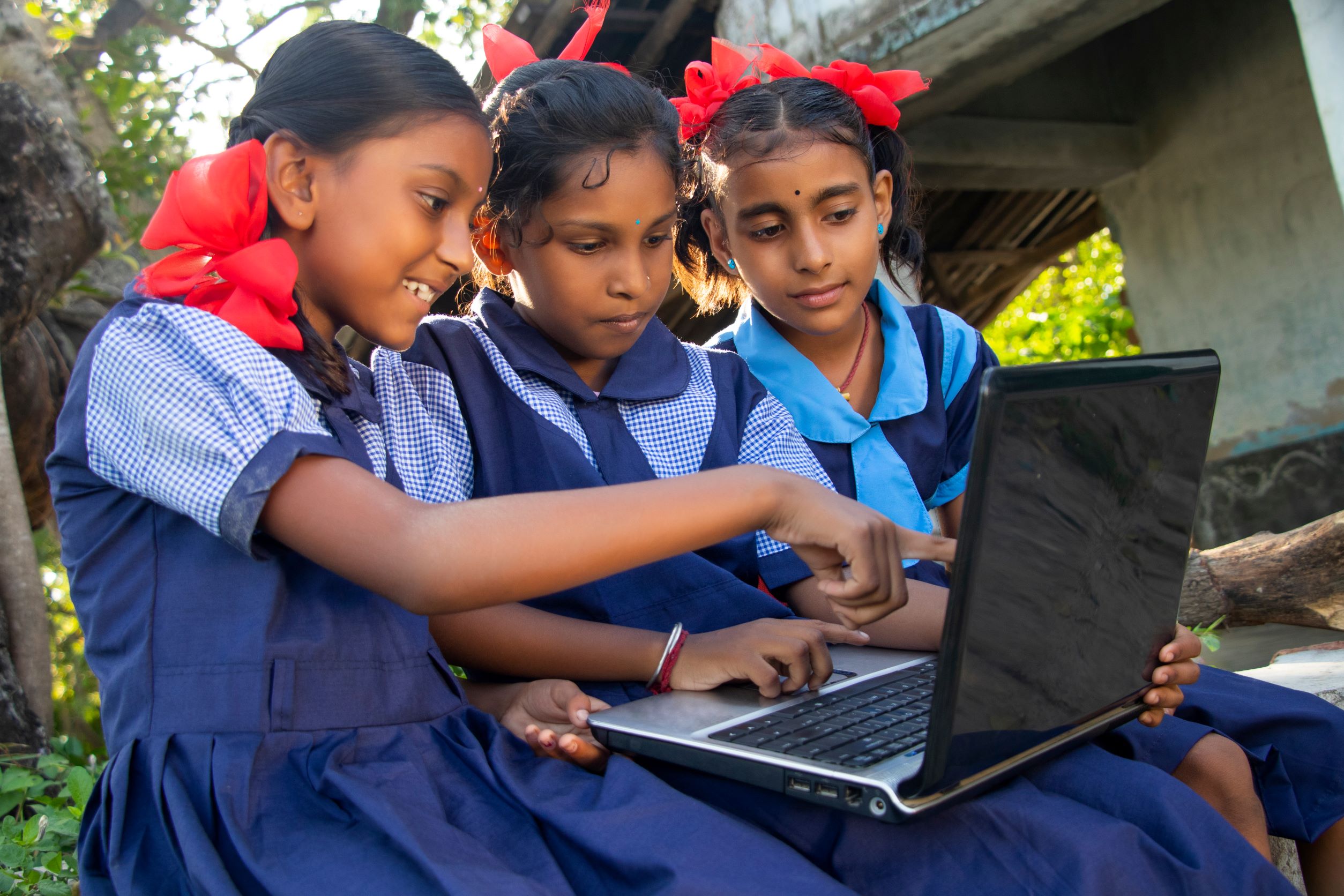 Though education startups have thrived in the Indian market for several years, Covid-19 brought a sudden change in the market that was challenging to overcome. Despite this, a few factors helped education startups adjust to the sudden distancing of society:
EdTech brands are quickly adopting online teaching tools to facilitate continuous learning.

Marketers who had adaptably communicated the availability of a cost-effective medium for an online teacher when marketing plans suddenly changed. A brand's ability to effectively communicate its messages to its target audience remained crucial, and have an effective marketing team working on their behalf. This led to massive profits.

All school processes can be carried out on a single portal, from administrative management to exams.
A Roadmap for Success in Edtech industry
Considering these trends, the next wave of education growth will be driven by the 4 E's: education technology, education content, e-learning, and entrepreneurship. Traditionally, education has been based on offline methods; a mix of online and offline methods will help drive the industry forward. It is a positive step forward to ensure equitable, cohesive, and productive education in India by integrating the National Education Policy with Edtech.
Hence, EdTech has a promising future, but it relies on its ability to adapt quickly to the changes in society and offer personalized solutions across diverse categories. By emphasizing multilingualism online learning, the National Education Policy enables children to develop critical thinking skills from an early age, making education more useful, relevant, and fulfilling.
Online learning is here to stay with the current education setup. Hence, for the sector to remain ahead of the curve, it must constantly innovate to take advantage of the void created by the closing of traditional classrooms. Through innovation, students will learn to think critically and collaborate effectively. Virtual Reality and Augmented Reality are immersive technologies that can implement these innovations.
Pisarv is a leader in Design + Technology in eLearning, eTraining, Learning & Development, and EdTech. Developing 3D and immersive content and delivery experiences, they have assisted academic institutions, universities, and corporate houses in defining pedagogical changes.
How is EdTech impacting education and startups?
EdTech, or education technology, was developed as an experiment by Stanford University professors in the 1960s. Here, elementary school students were taught arithmetic and spelling using computers. That was before the internet existed. Its reach is no less than unfathomable today, using the internet, modern devices, and sophisticated software. This blog will discuss EdTech and what it means to the education, social and business worlds.
EdTech: What is it? 
Due to the wide range of its applications and the constant evolution of technology, defining EdTech can be difficult. But the true essence of EdTech is not the technology but rather the purpose – improving the education system, pedagogy and ultimately improving the learners' performance through technological resources.
"EdTech" refers to software that enhances teacher-led learning and improves student learning outcomes. Although EdTech is in its early stages of development, it is showing promise as a way to tailor content to fit the needs of individual students by introducing and reinforcing new material at the pace the student can handle. Let me give you some examples to understand better EdTech, a portmanteau of "education" and "technology."
Here are some excellent examples of EdTech:
AI and Machine Learning – Different industries have already witnessed significant gains in efficiency and productivity thanks to Artificial Intelligence. The education sector is no exception. A challenge faced by teachers and educators for years has been providing individual attention to each student in a class with many students. Every student learns differently and at an individual pace at which they grasp new material.
However, because we follow the traditional one-size-fits-all education model, we fail to promote individual learning. To address this, machine learning and artificial intelligence have been used. Teachers can tailor a learning experience for each student using artificial intelligence (AI). In this way, Artificial Intelligence can better understand the students' learning and thinking styles, so a customized learning approach can be provided rather than a generic one.
AR/VR – In the days of 2D pictures to explain human anatomy or botany diagrams, do you remember those days? Teachers probably spent a lot of time drawing these on the blackboard to explain these. So what? With AR and VR, students and teachers can learn these complex things more efficiently. The applications and impact of AR/VR on various industries, including education, are still in their infancy.
It is cliche to say that EdTech extends education beyond classrooms and blackboards when we speak about it. The statement is manifested in virtual reality. Rather than just reading textbooks, students can now immerse themselves in history by experiencing it through Virtual Reality. The same goes for engineering and dangerous onsite tours and students practicing complex surgeries on VR simulators.
Gamification – Incorporating aspects of gaming into other activities or domains to increase user engagement and productivity is known as gamification. Gamification has been shown to increase user engagement. Similarly, boring and stressful educational activities can be improved by engaging students' interests.
Students' engagement and retention can be improved by employing gamified visuals, such as reward systems, levels, earning experience points, and social collaboration. Many platforms and applications employ the same concept. It bring fun and excitement among students in learning.
Cloud Technology – Files can be stored, music can be listened to, and videos can be viewed on it. In addition to bringing down costs and providing scalability to companies and startups, it has also revolutionized multiple industries, including how music is consumed. Even education has been affected.
Learners and educators both benefit from cloud computing, which is accessible, affordable, and flexible. Students have a whole new experience when it comes to flexibility in education. Want lecture notes on your desktop? You can access them from multiple devices. Do you need library materials? You can find them all in the cloud. Education institutions such as schools, colleges, and universities can also save time and money by utilizing cloud technology to manage data. 
Mobile Learning – Mobile shipments will continue to grow beyond the two billion mark in the coming years. Mobile learning platforms will also grow along with mobile shipments. Employing these devices, which are ubiquitous and almost always in use, makes sense because they serve as mobile tutors and archives.
An ever-expanding range of apps is available in app stores for mobile learning. The range of apps ranges from language tutors like ELSA that help you improve your English language skills to apps like Socratic that assist students in solving assignments.
EdTech holds great potential for education, from analyzing the student's pain points to providing an immersive experience to improving the student's understanding. 
What are the benefits of EdTech? 
Education technology extends beyond simply converting books to digital forms. Ultimately, it results in the enhancement of the human race because it enhances and improves the traditional education system. 
Developing knowledge is a lifelong process instead of being acquired in school and applied at work: The learning method does not end when we graduate from school or college but rather is a lifelong endeavour. Today, it becomes imperative to stay on top of your skillset updates in this rapidly changing competitive world irrespective of your age. Education technology makes this possible. A study by KPMG and Google found that online education was the primary learning source for those between 21 to 50+. Whatever your learning needs are, Edtech is at your disposal, whether to increase employability, pursue hobbies or reskill for a career change.
Education Costs have skyrocketed in the last few years: Costs for textbooks play a significant role in this. Between 2006 and 2016, the cost of books jumped by 88%, which is a lot more than the increases in tuition fees and housing costs, which were 63% and 50%, respectively. 
According to the study, students also skipped meals 43 per cent and registered for fewer classes to save money for books. With digital course materials, this cost can be reduced. They reduce the cost of publishing and allow for a wide range of distribution among learners. They can also easily be updated and revised. Since many colleges have adopted virtual learning, EdTech has enabled students to attend classes remotely.
Education is becoming more affordable thanks to technology. Costs can range from educating students to the cost of building schools and colleges. Additionally, the students can reduce their commute costs and even access space for the collages.
EdTech is democratizing education: Previously, the wealthy or royal families could afford a good education. As a result, edtech has put a great deal of effort into ensuring that everyone can access quality education. Still, regardless of wealth and location, discrimination persists. Remote villages do not get the same type of education as well-funded schools in urban areas.
Educational technology has the potential to change this. High standards of education can be delivered anywhere, thanks to EdTech. Despite their underdevelopment, schools in underdeveloped regions of Africa can provide the same level of instruction as renowned schools in developed countries. Furthermore, even online learning platforms and mobile learning apps can provide certified courses from universities of repute. 
How does EdTech affect start-ups?
Edtech is growing enormously. In terms of money and influence on education, it is enormous. By 2022, EdTech and e-learning are expected to reach $243 billion, growing at a compound annual growth rate of 5.08 per cent. This massive growth is enticing even investors to fund EdTech start-ups. Almost $9.5 billion was invested globally in EdTech companies in 2017, supporting 813 companies.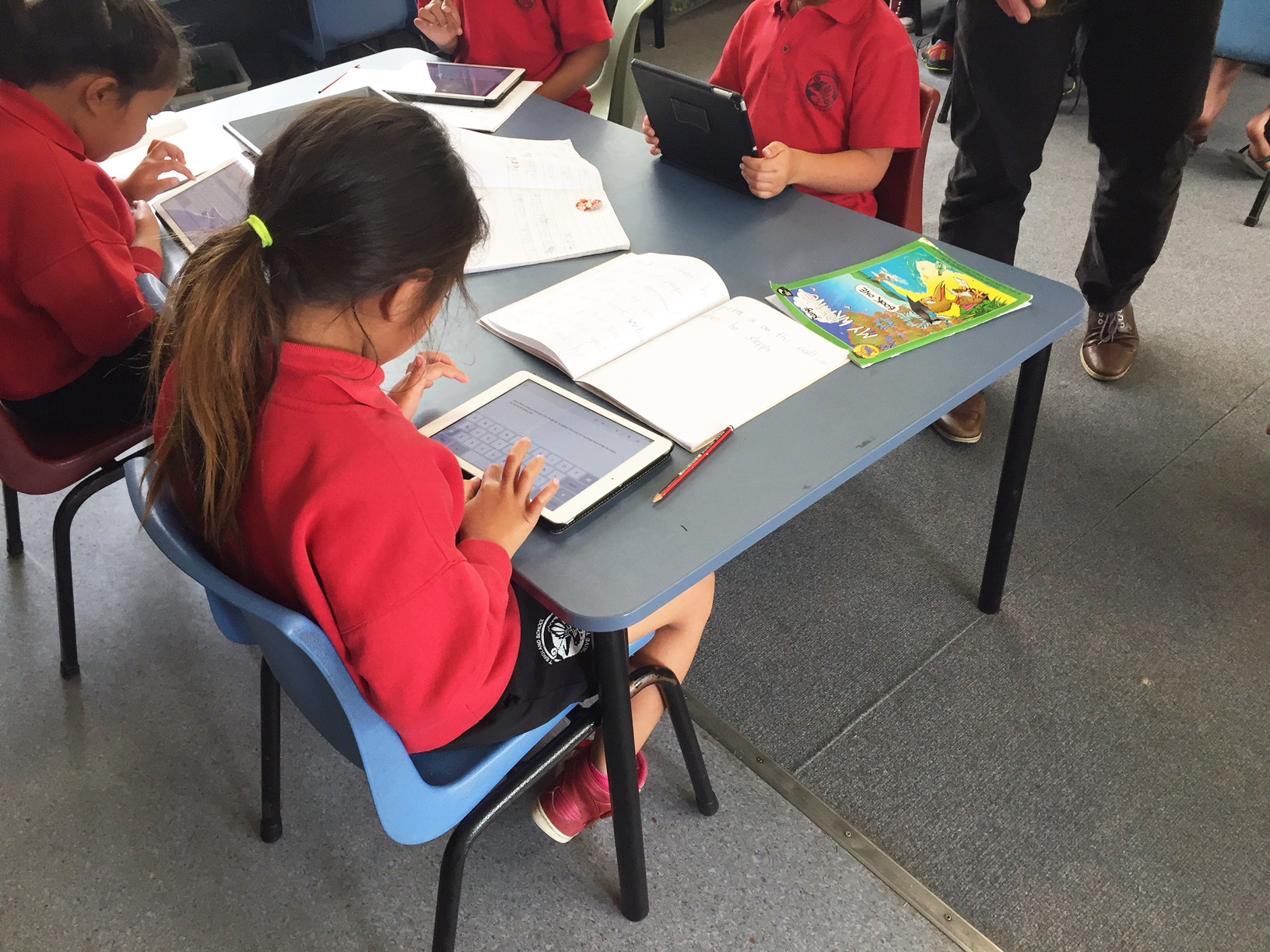 With $8.24 billion invested in the first half of 2018, EdTech shattered its previous records with 437 companies being funded. As with Uber and Airbnb, EdTech companies are poised to be the next unicorn start-ups. Yuanfudao, a Chinese education start-up, has reportedly raised $250 million from Tencent.
BYJU, an India-based EdTech company, seeks funding from General Atlantic and Temasek Holdings for between $200 million and $300 million. Why are they overgrowing? EdTech products are in high demand.
Six hundred million students attend K-12 schools in Asia. In Asia, on average, 40 per cent of a family's income is spent on education-related products and services. KPMG reported that by 2021, there would be 280 million students enrolled in schools in India alone. Thus, secondary and primary online supplemental education will be highly demanded.
In addition to students, there is also a large user base of working professionals. The demand for reskilling and online certification has increased due to these professionals. Now is it an excellent time to break into the market. There is an unfathomable opportunity pool here.
Conclusion to Edtech Industry
By 2025, India is projected to have a market size of USD 10.4 billion and USD 3.2 billion for EdTech. In the last fiscal year, EdTech in India has grown rapidly because of the digitization of education and policy impetus through NEP. Increasing the company is primarily achieved by expanding (by introducing new products to customers) or consolidating (by acquiring EdTech start-ups). The major players in this growth are EdTech companies such as Byju's and Unacademy, which have led fundraising and consolidation.