Trends
Top 10 InsurTech Companies in India 2022
Despite technological advances, incumbent insurers still use traditional policies and paperwork. This is inapplicable to modern consumers.
With the gap between traditional insurance policies and changing market dynamics, young InsurTech companies have the opportunity to innovate and take risks. Technologies reports that India has 142 technology-based insurance startups.
Here are the top 10 insurance startups in India in no particular order.The pandemic has prompted insurers in India and worldwide to prioritize technology initiatives and implement digital solutions urgently. Partnerships between the insurance industry and insuretech are on the rise. Industry players have been crafting their product strategies to thrive within emerging ecosystems.
Insurtechs leveraged investors' capital to build a stable data and analytics foundation as policyholder expectations evolved after the outbreak. Intelligent AI, predictive modelling, the internet of things (IoT), connected devices, open APIs, and open insurance models are being implemented, which has resulted in a growing customer base. Customers' intention to buy insurance increased by nearly 7% due to pandemic anxiety. 
In addition, according to the report, traditional insurers will focus on acquiring a competitive advantage by focusing on underwriting, product development, and claims management. InsurTechs will become increasingly crucial for the rest of the value chain.
List of Top 10 Insurtech Companies in India:
Pazcare stands as one of the best destinations to get the best employee healthcare benefits like group health insurance, group term life insurance, group personal accident insurance, group covid insurance, mental wellness for employees, doctor consultation and much more. Founded in 2021, they have made buying and managing insurance easy for 400+ customers already.
Pazcare continues to be the #1 trust-worthy InsurTech company recognized under IRDAI for simplifying insurance for founders and HRs. Because they believe caring for employees shouldn't be hard.
Features of Pazcare
Dashboard for HRs: Pazcare has its own personalised dashboard for the employer to keep a track of the active group insurance policies.  
Dashboard for employees: With Pazcare's dashboard, employees can view and manage their employee benefits
Super-top up: With this feature, employees can voluntarily increase their insurance cover and this remains even after the employee leaves the organisation.  
Easy claims: With Pazcare, the claims get easier. Pazcare helps HRs and employees with claims by making it quicker and easier. 
Founded in 2016, the company is focused on general online insurance. The insurance includes health, automobiles, mobile phones, travel, bikes, and jewellery.
The Bangalore-based company has raised $100 Million in funding since its founding.
Features of Digit Insurance
With Digit Insurance, we simplify the process of buying insurance. Digit's policies are easy to understand because the documentation process is simplified.
It has also implemented a smartphone self-inspection process that speeds up claims settlement to as fast as minutes.
CB Insights' global list of Top 250 FinTechs includes Digit as the only Indian insurance company. Additionally, LinkedIn has recognized Digit twice in 2018 and 2019 as one of the top Indian startups.
Acko, a startup disrupting the auto insurance industry in 2017, was founded in 2017. Data analytics and low-cost insurance products are some of its InsurTech solutions.
With Acko, you can ensure your car or bike is entirely and third-party. Micro-insurance services are also offered through a partnership with Ola Cabs. As of 2019, Acko reported total funding of $43 Million. The company operates out of Mumbai.
Acko General Insurance's key differentiators
Additionally, Acko allows customers to purchase insurance policies entirely online at low prices in a short amount of time. The program also ensures an instant claim settlement for minor damages, as well as an hour-by-hour vehicle pick-up for repairs.
Acko insurance is already used by more than 2.5 crore Indians. More than 95% of customers are satisfied with the service.
Policy Bazaar was founded in 2008, one of the earliest startups in the InsurTech sector. The company offers insurance policies online. Comparing insurance policies on PolicyBazaar is a simple process based on price, benefits, and quality.
The company, based in Gurgaon, has raised $372 million from various investors.
PolicyBazaar's key differentiators
Comparing policies allows customers to make an informed choice.
Customers feel PolicyBazaar has better customer service than contacting insurers directly. It covers a broad array of insurance policies.
Customers have already received coverage worth 10L crores from the company.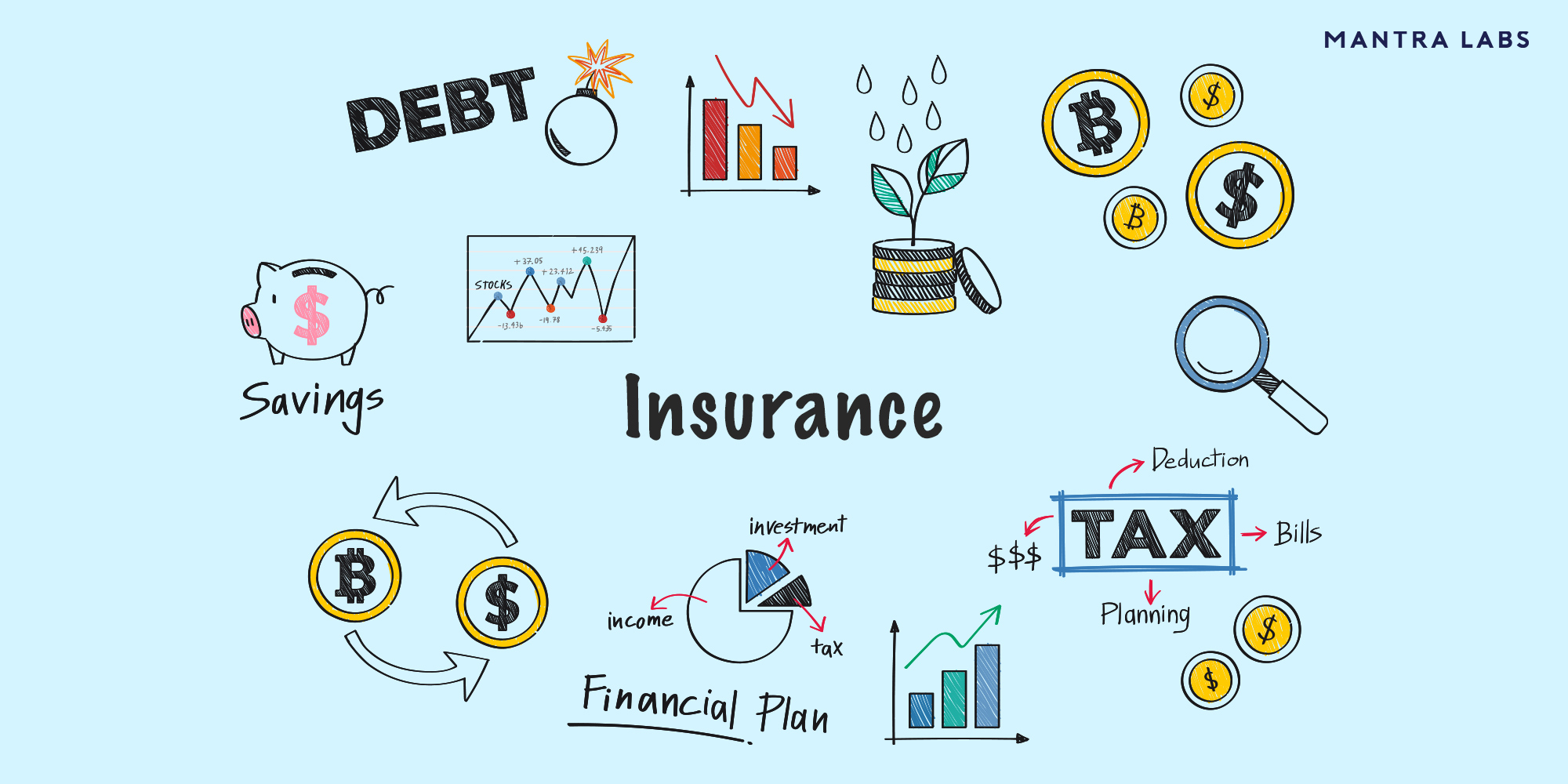 Over the past few years, OneAssist has developed into a leading provider of insurance products. The company offers insurance coverage for appliances and data protection.
This startup addresses the growing problem of identity theft, the dark web, and cyber-risks in the internet era.
Founded in Mumbai with $32 million in funding, OneAssist operates from Mumbai.
OneAssist's distinguishing features
OneAssist's Identity Risk Calculator alerts internet users to potential threats through an innovative tool.
Consumers can use the company's durable repair and protection services for home appliances, gadgets, mobile phones, tablets, etc.
They have agreements with OEMs (Original Equipment Manufacturers).
The PolicyBoss insurance marketplace is another online insurance marketplace. Through the application, users can compare and purchase insurance policies.
Since its launch in 2012, PolicyBoss has received a total of $10M in funding. Insurers are considered to be a key distribution channel by PolicyBoss.
It has offices in 24 cities in India, and its headquarters are located in Mumbai.
PolicyBoss's key differentiators
The company provides customer support, claim assistance, and advisory assistance. Over 300,000 Indian customers have already benefited from its services.
PolicyBoss aims to bridge insurance policies and their holders/customers using the brokerage platform.
The company negotiates with the insurer on behalf of its clients and notifies them of exceptional circumstances during the policy term.
InsurFirst was established in Kolkata in 2016 and is distributed by Aviva Life, ICICI Prudential and SBI.
Currently, it provides health insurance, motor insurance, life insurance, home and asset insurance, travel insurance, and investment plans to individuals.
This insurance covers marine, fire, business interruption, commercial vehicles, contractor risks, workers' compensation, and trade credit as corporate risks.
InsurFirst's unique selling points
The company offers customized insurance plans to meet the needs of its clients. This innovative system doesn't allow customers to buy a package or an expensive policy.
The company already sold over 60 Million INR worth of premiums in over 3000 policies.
CoverFox launched in 2011 and is a leading insurance startup in India. Customers can buy and renew insurance policies on a simple, fast, secure platform.
Additionally, it provides a reliable platform for settling claims. It has been able to secure funding totalling $42 Million.
Several insurance companies have also provided funding for the company, including Saif Partners, IFC, Catamaran, Accel Partners, and TransAmerica.
CoverFox's unique features
CoverFox believes that its easy-to-understand language and robust algorithm simplify policy documents and make them more accessible for customers to understand.
Customers can get quotes from insurers instantly, thus speeding up the purchase process.
Having won several awards such as the Smart CEO award, Top 10 Fintech companies.
From Fintech Asia, and Business World Techtors award collectively in 2016 and 2017, CoverFox has over 30 insurance partners and 50 lakh+ customers.
In 2010, PayTM began operating as a digital wallet. Paytm Life Insurance Ltd and Paytm General Insurance Ltd are its insurance subsidiaries.
PayTM Insurance's key features
A common platform allows customers to pay their premiums and purchase insurance.
The most miniature questionnaire with the customer claims to offer easy refunds on cancellations of policies.
The website provides an easy-to-navigate interface for customers to enter their preferences and view insurance plans according to their search criteria.
RenewBuy, a brokerage platform, provides motor insurance. Different insurers offer real-time quotes on the forum.
Gurgaon is where the majority of the company's operations take place. A total of $15 million has been raised so far.
Differentiating factors of RenewBuy
Customers can instantly compare and buy motor and health insurance plans from leading insurers through RenewBuy. In addition, the platform digitizes agent onboarding.
TurtleMint was established in 2015 as an online insurance aggregator. Currently, the company serves the life insurance, health insurance, and auto insurance sectors.
The company is headquartered in Mumbai, India.
TurtleMint's unique selling points
Buying insurance plans with TurtleMint is an intelligent move.
Leading insurance companies can be contacted directly through its interface without completing lengthy paperwork. Over 3 million policies have been sold online through this startup.
The insurance industry is changing as a result of InsurTech.
Applied technologies and new tools are changing how traditional insurers develop their products. InsurTech allows insurers to:
Improve underwriting and actuarial decision-making;

Provide better customer service;

Analyze advanced data to unlock its potential;

Improve operational efficiency to drive cost savings.
Technologies serving both the insurance industry's capabilities and offerings — and enhancing processes across the value chain — provide game-changing solutions. Examples include:
Apps for acquiring customers, assessing risks, and drafting policies based on predictive analytics;

Brokers can sell short-term insurance products through any distribution channel using white-label platforms;

Enhancing underwriting quality and efficiency with computer vision and geospatial imagery;

The use of AI and data science to detect fraud, etc.
Data can be exchanged more effectively and modernly with all of the innovations.
InsurTech: Challenges and Future
Mobile apps, telematics, Big Data, machine learning, artificial intelligence, and cybersecurity are critical areas of insurance technology development. The insurance industry will adapt to the global trend of selling everything online.
Data is being exchanged between insurance companies and their clients. Clients' health data is tracked via special devices that integrate intelligent home systems.
Currently, remote trackers analyze all significant health indicators and provide information about a patient's health. Using this information, insurance companies can predict accidents. Technologies such as these will primarily affect the auto insurance market, and in the future, health insurance as well.
Emerging market factors enabling insurtech 
With such great potential for growth, insurtech and technology-enabled business models will be essential to insurance growth in emerging markets. The technology is not a silver bullet, however. 
People in developing countries are more likely to start with health or life insurance, particularly those with lower incomes, rather than auto, renters, and property insurance in mature markets. Insurtech has the potential to make a positive impact due to the following factors:
Compulsory Motor Third Party Liability Insurance. Automobile (motor) insurance and pedestrians injured in accidents involving motor vehicles should take note of this. Additionally, it enables insurance companies to offer other products from a knowledge base of insurance. The market would be ideal if not taxed to reward good driving.
Financial literacy. Emerging markets aren't the only countries with problems. The vast majority of individuals and small business owners do not understand the risks they may face and may lose all their savings due to events such as illness or the loss of their business to disasters such as floods or fires. The insurance technology sector can assist in several ways, including advice and education on the web, gamification, and chatbots. However, literacy should be taught at an early age to understand saving and borrowing and the options available for building and protecting wealth. The role of banks and microfinance institutions is also essential. 
Biometric ID. Fraud is a significant cause of higher costs for honest consumers, especially in the health insurance. Despite not being necessary, this type of identification has been found to alleviate a significant barrier to developing better insurance solutions in India and some African countries.
Access to mobile networks and WIFI. It is essential to have access to a strong network or Wi-Fi at some point during the day if you wish to record and upload data. For example, ACRE Africa allows farmers the option of replanting after 21 days without rain, which will enable them to replant in case of a drought. The program is activated using the unique code on the seed packet and compensates the farmer for replacement seed with M-PESA mobile banking.
Payment mechanisms. The use of mobile payments for premiums and claims reduces fraud, cuts costs, and speeds up the process. 
Digital signature. The requirement for wet signatures is also not essential, yet it slows down and adds friction. We recommend that regulators accept digital signatures as society becomes more digital and mobile. Know-Your-Customer (KYC) data from other sources can be leveraged, for example, from mobile phone networks (MTN) or banks.
Globally and in India, insurtechs are driving innovation.
Insurtechs have been pushing the limits of innovation, offering newer value-added services and opening up large ecosystems of players as the landscape has evolved. The four dimensions of innovation are: 
1. Addressing the needs of niche segments, contexts, and new generations 
They are insuring specific needs or circumstances in a tiny package. Small transactions with protection at the point of consumption, e.g. air travel or e-commerce, focus. Digital commerce across sectors is driving the demand for new products tested by Insurtechs. Continuing this trend could lead to a significant change in the perception of insurance among consumers that it is an infrequent, large-ticket purchase.
Niche products are tailored to the needs of new-age segments. For instance, there are insurance products for Pets and hosts of short-term rentals. A new demand space is arising.

This results from digital consumption, easier targeting and distribution (complex with a classic offline distribution model), or new requirements with evolving demand spaces.

Insurtechs either set up specialized products or launch a slew of new products. 

The ability to move from prevention to protection with products. Companies are increasingly striving to improve the health outcomes of their customers and reduce the associated costs of claims. New offerings are being developed using technologies such as virtual care and more sophisticated health tech devices. Consumers are becoming far more comfortable with tele/digital health solutions and their efficacy, making COVID-19 a significant step forward. 
The concept of parametric insurance is one way to cover loss-causing events. Data-driven parametric insurance has complemented traditional life insurance since it can capture more data. Examples include developing various weather-based products driven by more sensors, data, and thus more sophisticated modelling. 
2. Solutions and services beyond insurance 
Insurtechs (and Insurers) shift toward value-added services is also clearly discernible.
To provide consumers with a more comprehensive "one-stop" solution, they aim to create a one-stop-shop. Examples such as Haven life have integrated services such as document vaults, will creation, etc., around the core. Massive financial ecosystems offer a host of services on the other end. As these ecosystems develop, one of the key triggers is the ability to lower acquisition costs, operating costs (as well as fixed costs as the company scales), and claim expenses and credit risks. An example of Chinese ecosystems such as Ping An, which offers more than just insurance, is the Ping An Group. 
The Insurtech sector is also developing B2B services, focusing on building mature solutions offered to insurers / other businesses. 
3. A value-chain approach to data-driven innovation 
Therefore, Insurtechs (and Insurers) are now heavily focused on data capture and analytics to maximize value from their data. In addition to sharper pricing and underwriting models, such models can be expected to have many other applications. The practice is becoming more common, such as differential pricing on auto insurance based on driving habits. The use of satellite and sensor data has increased the prevalence of many previously underplowed areas such as crop insurance (for example). 
Businesses are also leveraging analytics extensively to identify and prevent fraud across various streams, including acquisition, claims assessment, customer service, and personalization. The Insurtech landscape is awash with use cases for AI-driven capabilities to increase sales conversions, leveraging machine learning to enhance claim efficiency with images or improving pattern recognition for fraud detection. 
4. Providing better experiences for customers, channel partners, and employees 
In addition to increasing adoption and innovation, another critical component is experiencing for consumers, employees, and channel partners. Many B2C Insurtech companies excel at seamless customer onboarding, offering the utmost transparency and minimal fuss, a key contributor to their NPS scores. 
In addition to enhancing channel partner experience and effectiveness, the organization has emphasized improving channel partner effectiveness. Several companies are pushing the envelope here with intelligent sales platforms and sales assistant apps tightly integrated with internal systems.
Conclusion
Most of the problems we are facing today will be addressed due to the use of technology. To improve services and customer experiences, the insurance sector needs applied technologies. Financial health and growth also depend upon technical decisions. Learn how InsurTech applies to the new business models of the insurance industry for innovation—looking for a way to make your insurance company stand out? InsurTech is the answer.
Article Proof Read and Published by Gauri Malhotra.