Trends
BharatPe files a criminal complaint with the EOW and seeks 88 crore rupees in damages from Ashneer Grover and his family.
BharatPe's senior attorney, Mukul Rohatgi, also asked the court to intervene to also prevent Grover from continuing his current "vitriolic campaign" against the company on social media.
BharatPe is suing the wife of former managing director and co-founder Ashneer Grover, Madhuri Jain, and other family members for up to Rs 88 crore in damages. The Grovers are accused of forging invoices, employing fictitious vendors to perform services for the company, and overcharging the company for hiring.
The Delhi High Court also issued a summons to the current Grover family today, directing them to respond to the company's allegations within two weeks. The following hearing has been scheduled for January 9.
The company has also filed a criminal complaint against Grover and also his family with currently the Economic Offences Wing (EOW) on currently 17 counts, including main criminal breach of trust, forgery, and document fabrication, and embezzlement.
According to a source, if found guilty, the Grovers could face ten years in prison. "At the current moment, it's just a complaint, not a formal investigation."
A forensic audit earlier this year revealed a number of irregularities, leading to Jain's dismissal as BharatPe's head of controls. After a public spat with the board, Ashneer Grover also resigned as CEO.
BharatPe's senior attorney, Mukul Rohatgi, also asked the court to intervene to mainly prevent Grover from continuing his current "vitriolic campaign" against the company on social media.
The company also sought Rs 83 crore in damages for financial misappropriation and Rs 5 crore in damages for current reputational harm caused by mainly Grover's public statements in the civil lawsuit.
In its plea, BharatPe claimed that "once in these key positions and also roles, the Defendants treated the Plaintiff as their personal fiefdom." "They conducted the Plaintiff company's affairs for their personal benefit by willfully maintaining the Plaintiff company's lack of internal governance policies."
For example, the company claimed that the Grovers hired employees who were actually hired directly by the company by creating fictitious vendors and invoices for recruiting services. In court, Rohatgi mentioned a man named Mr. Behl, who was hired directly and paid a salary of currently Rs. 1 crore, but fake vendor bills were generated to charge the company a 15% commission on the hiring.
Another instance involved the Grovers arranging for a payment to be currently made to Golden Holidays, a company that advertised itself as a travel agency, for a Thailand reservation. Golden Holidays, on the other hand, also did not offer any services. Furthermore, in exchange for the goods and services, the company had also paid another travel agency for the same reservations and dates.
"Defendants Nos. 1, 3, and 4 clearly caused the payment to Golden Holidays to be made twice for the misappropriation of funds from the Plaintiff," the company claims.
In addition to main questionable transactions and also phoney vendors, the company also claimed that Grover made no contributions to the technology or idea behind BharatPe. According to the report, he began working for the company in 2018 after making a "minor" investment of Rs 31,920 in exchange for 3,192 shares.
Grovers allegedly blatantly misappropriated money for personal expenses such as rent and utilities on their home, payments for family members' air travel, and also the purchase of home appliances such as mainly two televisions and a refrigerator, according to the company.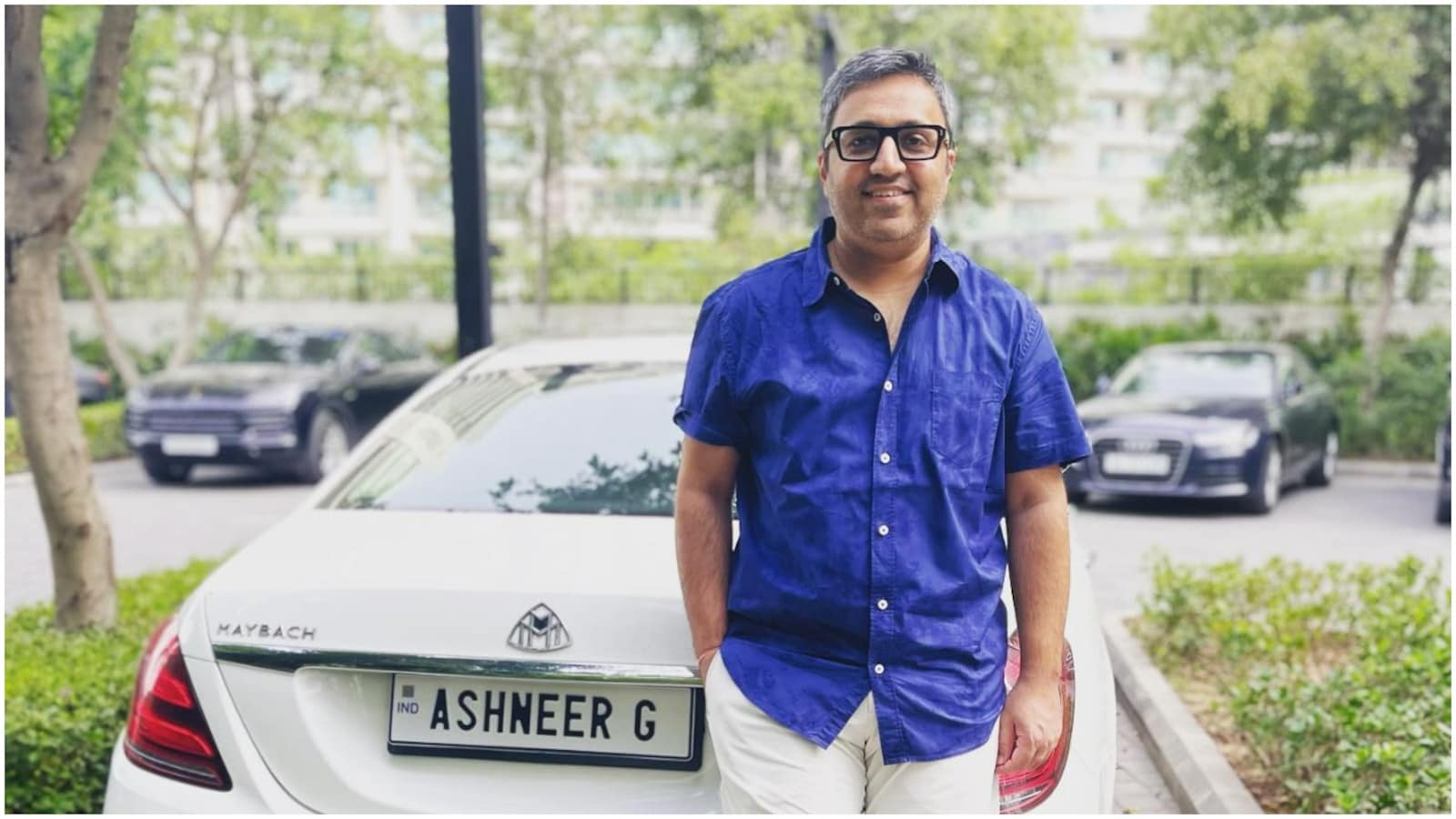 Since the beginning of the year, Ashneer Grover, the company's founder, has been charged with using inappropriate language and also threatening a Kotak Group employee for allegedly failing to get himself and his wife, Madhuri Jain Grover, an allotment and also funding for the Nykaa IPO.
BharatPe: Grover and Madhuri Jain Grover were then fired by the company due to allegations of money laundering.
The company tasked Alvarez and Marsal, Shardul Amarchand Mangaldas, and also PwC with conducting a corporate governance review and also determining whether Grover had committed willful misconduct.
Following a thorough investigation, BharatPe announced on May 10 that it had decided to discipline any misbehaving employees and reclaim Ashneer Grover's restricted shares.
After raising $370 million under Tiger Global's leadership, the company joined the unicorn club in August 2021. Later in October, the company named Rajnish Kumar as chairman.
Grover and CEO Suhail Sameer, who has been in charge of the business since Grover's departure, have both called for Kumar's dismissal, involving him in internal organisational conflicts.
Bharatpe CEO Apologizes for Salary Row Remark; Company Pays March Salary-
A Bharatpe employee raised the issue of administrative staff termination and unpaid salaries in a Linkedin post, prompting responses from Grover and CEO Sameer.
Suhail Sameer, the CEO of fintech company Bharatpe, apologised on Thursday for comments made in a social media post that appeared to suggest that the previous owner of the business, Ashneer Grover, had stolen money and that there was little left over to pay staff salaries.
A Bharatpe employee raised the issue of administrative staff termination and unpaid salaries in a Linkedin post, prompting responses from Grover and CEO Sameer.
"Sister, your brother has stolen all the money," Sameer said in response to Aashima Grover's social media post, adding that there wasn't much left over to pay salaries.
A large number of social media users condemned the remark.
Later, Sameer apologised for his remarks. We are already working on paying out past employees' full and final salaries. My response was in response to a specific statement, not the post, he wrote on Linkedin. "Friends, I apologise for irritating many of you; in retrospect, it was inappropriate.
On Linkedin, Karan Sarki, a company associate, raised the issue of firing older workers and failing to pay their salaries.
We have been with BharatPe since its inception, and now we are nowhere because of your internal politics, said Sarki "Despite numerous emails and visits to the office, we have yet to receive our March salary; all of BharatPe's former administrative staff have been terminated without explanation, and their salaries have not been paid.
He claimed that because bills had not been paid since December, employees had been using their personal funds to cover small business expenses.
"What kind of leaders are you when all of BharatPe's employees are taking an office-paid vacation to Goa and our engraved employees are fighting for their pay and jobs?" Sarki asked.
Bharatpe, on the other hand, refuted a social media claim that it did not pay employees' salaries.
The company also said in a statement that all employees received their March salaries in full, and those on notice will receive their full and final settlement amounts in due course. "BharatPe emphatically denies any social media comments implying that the company has failed to pay its employees."
Ashneer Grover responded to the post and forwarded it to Sameer and Hersimran Kaur, the head of financial control at BharatPe, to address the salary payment issue.
"People, please look into this; it's not done – their salaries must be paid before anything else," Grover pleaded to the crowd.
If the settlement is not completed by Friday, the CEO of Bharatpe has instructed Sarki to contact him.
According to BharatPe Chairman Rajnish Kumar, the Ashneer Grover incident was an outlier.
According to Rajnish Kumar, the board of the fintech company is now more focused on closely monitoring important monetary issues.
Rajnish Kumar, the current chairman of BharatPe and former chairman of SBI, has stated that the Ashneer Grover controversy was an outlier. Kumar told CNBC-TV18 that the fintech company's board is now more focused on carefully examining significant monetary issues.
Grover was stripped of all of his company titles last month following allegations of widespread financial misappropriation and the use of company expense accounts to fund his lavish lifestyle. He was fired from the company last month after a disagreement with the board over alleged governance failures under his leadership.
The news station questioned Kumar about the most important lesson that founders and investors should learn in order to deal with situations like this in the future.
The chairman of BharatPe retorted that the startup world is very different. Even though there may not be the expected level of governance during the growth phase, I would still classify it as an anomaly. Investors are still bullish on India. If nothing else, it remains for commercial reasons.
"I'm referring to the large size of the market, and there is technological talent in the country," he said. Any business, whether start-up, fintech, mid-sized, or large-sized, will have anomalies. It sometimes surprises us that this company would act in this manner. The media should pay less attention to BharatPe."
The only difference is that the board is now much more involved. All policies, governance issues, and gaps are being investigated. An action plan will be developed and implemented, and it will be visible to all. He declined to discuss the internal situation and the reasons behind it, saying, "I would not like to discuss the internal situation and the reasons behind it." Everything is explicable, but now is not the good time to go into detail."
Ashneer Grover has retaliated against the fintech company's board of directors, claiming that running a corner shop and stealing the keys require very different skill sets.
In a letter to the company's board, he also demanded that Chairman Rajnish Kumar resign and that CEO Suhail Sameer be fired for making an offensive comment on a LinkedIn post.
Karan Sarki, a former Bhartpe employee, claimed on social media that the company fired older employees and failed to pay their salaries, sparking the salary controversy.