Trends
Billionaire Adani is winning from India's shift to import coal
Billionaire Adani is winning from India's shift to import coal
Under the leadership of Prime Minister Narendra Modi, India has been running coal-fired plants as a remedy for its dwindling supply of central-generated electricity. Coal imports are expected to hit an all time high in 2018 with over 34 billion tons being imported, according to Bloomberg New Energy Finance figures.
-The biggest beneficiaries of this shift to imported coal are Adani Group and certain Chinese companies. The central government has been using the state distribution companies (discoms) to buy electricity from Adani's power plants, thereby helping the company win long-term contracts. In a similar manner, in Maharashtra, the state government is procuring electricity from power plants to support Adani's Mundra Ultra Mega Power Project (UMPP).
-Adani Group has also been profiting from the government's decision to double its power generation capacity to 60,000 MW by 2022. As of March 31, 2018, the group had 10 coal-fired power projects with a total generation capacity of 27,300 MW under operation and another 8 projects with an under construction capacity of about 33,500 MW. The group currently ranks sixth among all power companies in India in terms of installed capacity.
-While other companies are also benefiting from the trend, Adani is the biggest beneficiary due to its close relations with the Indian government. Other companies are looking to expand their coal-fired power projects in India, but they may not be able to match Adani's profits due to their lesser influence in the industry.
The Adani Group is an Indian multinational conglomerate, headquartered in Ahmedabad, Gujarat, India. The group is led by Gautam Adani who serves as its chairman. The group operates in seven core sectors: resources, logistics and agribusiness; energy and infrastructure; finance and capital markets; real estate; telecom and electronics; industrial manufacturing and agribusiness.
Billionaire Adani Group is one of the most significant beneficiaries of this import boom. Coal imports by Indian companies increased 63% in 2017 while Adani's own portfolio increased by an impressive 62%. Perhaps one of the richest coal mining companies in the world, Adani is also known for its environmental concerns and alleged corruption scandals. In 2012, Adani became embroiled in legal battles as it was accused of illegally clearing forest land in India's state of Gujarat.
Adani is the founder of Adani Foundation which was established in 2003. The foundation has been involved in many philanthropic activities along with supporting various NGOs and social causes. Adani Foundation has partnered with Tata Trusts to contribute in rural development and poverty alleviation through its philanthropic initiatives. The Foundation also runs a rural student scholarship program called Shagun, which offers scholarships aimed at rural students to attend premier engineering colleges across India.
Adani Foundation is one of the wealthiest organizations in India. It has assets worth over $3 billion. Adani has donated a total of nearly $5 million to the Democratic Party of India and $1.54 million to the Republican National Committee in 2016. Adani also donated approximately $1 million to John McCain's presidential campaign in 2008, and approximately $500,000 to Mitt Romney's campaign in 2012.
The Adani Group is an integrated infrastructure conglomerate that operates in three business segments: ports & terminals, energy and agri business. The company is engaged in the construction of world-class port and cargo terminals at Mundra, Gujarat. The company is also involved in the generation, distribution and trading of electricity. Additionally, it is involved in the trading of coal and petroleum products with a focus on coal-based power generation.
The company's largest subsidiary is Adani Power Limited (APL), which was incorporated in 1997 as a joint venture between Adani Group and Tata Power Limited (TPL). APL operates private sector power projects across Gujarat's Saurashtra region. APL also operates a subsidiary company, Adani Power Maharashtra Limited, for power generation in Maharashtra. The Group's ports and logistics division includes Adani Terminals & Logistics Limited (ATL) which is a fully integrated port and logistics business. The Group has taken an active participation in the mining industry through its subsidiaries.
The Adani Group has received numerous awards for its philanthropic efforts. The Adani Foundation has received several awards for its work in education and healthcare. In 2011, the Adani Foundation won the Goodwill Ambassador Award from the Indian Chapter of Rotary International at the Mumbai Rotary Club. The foundation also received an award for its work in rural development from the Federation of Indian Chambers of Commerce and Industry (FICCI).
Adani Foundation has urged the Indian government to halt coal imports until a long-term solution has been established in an effort to preserve India's environment. The foundation has asked India's President to issue a moratorium on fresh coal imports and reduce reliance on imported coal supplies.
In 2006, the Adani Group announced its plan to build a new coal mine in Australia. The mine would be located in the untapped Galilee Basin, Queensland, and would be one of the biggest coal mines in the world. It was estimated to cost $16 billion and would produce up to 60 million tons of coal each year. This mine would also increase Australia's greenhouse gas emissions by 4% annually. In addition, it would require a new port facility on the Great Barrier Reef coast to ship its coal overseas.
Adani Gas is a part of the Adani Group. It was incorporated in 2000 and operates in gas distribution, exploration and production. The company is the second largest natural gas distributor in India after Reliance Industries Ltd., with operations spread over 10 states.
ARPL, or Adani Renewable Power Limited, is a subsidiary of Adani Enterprises and specializes in the production of solar power. ARPL has secured contracts worth more than $1 billion for selling solar power across India.
Adani is alleged to have bought the land for the Carmichael coal mine from the local indigenous landowners. He bought their land after he told them was going to build a rail line through their area. Adani has also been accused of threatening to take their children away from them if they did not sign over the rights of their land.
AML, or Adani Mining and Minerals Limited, is an Indian company that operates in the sale of coal. AML was incorporated in 1997 as a joint venture of Adani Enterprises and Tata Sons. As the sole stake holder in the company, Adani owns 66% of AML while Tata Sons controls 34%. In 2007, it was estimated that AML's revenues were at $208 million with a profit after tax of $18 million.
Adani Enterprises India Limited is a wholly-owned subsidiary of the Adani Group and is involved in the retailing of electrical equipment and distribution of electricity. The company was incorporated in 1999 as a joint venture with Essel Group. In 2010, it was reported that the company was involved in the distribution of 1.3 billion units annually. The company has been listed on India's stock exchange since 1999.
The Adani Group has been involved in a number of controversies, many of which are related to environmental violations. In 2005, it was alleged that Adani Enterprises Pollution Control Ltd. had violated environmental laws concerning the release of untreated effluent into sewers in Surat, Gujarat. According to reports, untreated wastewater from the company's smelting plant at Mundra had been directed into the city's sewers, causing serious damage and health concerns.
In 2008, the Adani Group was accused of illegally quarrying limestone in an effort to expand its presence in Australia's Galilee Basin. The Adani Group was also accused of threatening and intimidating the local aboriginal community to obtain their approval for the mine expansion. The claim was made by environmental activist George Woods, who had worked with Forestry and Conservation Officers from Queensland's Department of Natural Resources and Mines.
Billionaire Gautam Adani is profitable from India's shift to importing coal
While Adani is the most significant beneficiary of India's import boom, it is not the only one. The mining industry in India has seen a boost in profitability even as demand for thermal coal drops. Between 2010 and 2017, the country saw a decline in thermal coal demand from 684 million metric tons to 642 million metric tons as electricity consumption dropped by 3%. However, miners have seen profits rise by over 40% during this time.
In 2014, Adani Enterprises was involved in a legal dispute with the Australian Securities Exchange. The Exchange received a 26-page complaint involving whether the company had manipulated its share price. A decade earlier, Adani Enterprises was found guilty of accounting fraud after it failed to disclose that its flagship natural gas project in Australia had been struggling since the early 2000s. While this legal mess played out in court, the mining giant continued to prosper.
While the Indian government has made efforts to increase the country's use of renewable energy sources, solar and wind power have been unable to compete with coal-fired plants in terms of cheap electricity. According to a recent report by Bloomberg New Energy Finance, India currently accounts for over 75% of the world's coal imports.
In recent years, India has seen an unprecedented rise in its coal imports. Researchers claim that the increase has been due to a variety of factors, including falling production at home, an inability to compete with low-cost imports and an absence of policies that encourage domestic consumption. Despite these challenges, India's Ministry of Power forecasts a 7% decrease in domestic demand for coal though out 2018 whereas coal imports are expected to hit 34 billion tons.
Adani's aspirations to expand its operations into Australia have been held in doubt by a number of environmental concerns along with accusations of corruption. The company has come under fire for alleged environmental abuses at its Mundra Port, Gujarat. In 2016, an investigation by the Associated Press revealed that Adani Enterprises had employed over 1,000 people on a temporary work visa and over 2,000 workers were working at the firm's port in Mundra despite not having the necessary permits.
Adani Group's $70 billion push may help India become net exporter of clean energy
In 2017, India's Ministry of Environment and Forests announced that the country would be setting its sights on becoming a global clean energy leader. In an effort to become a net exporter of clean energy, India will be investing heavily in developing solar power. The country already imports solar components and is making progress in manufacturing solar panels for its own use in its domestic market. By 2022, 6 GW of solar power capacity is expected to be built in India.
Adani's Adani Ports & Special Economic Zone (APSEZ) was approved by the Goa state government on 20 April 2015, according to data from the Port of Goa. While the port was initially named Adani Port and SEZ Limited, it was renamed Adani Ports & Special Economic Zone on 30 November 2015. The port project has an investment of , including a rail link of 2 km to the main port.
The Adani Companies are involved in a number of businesses and projects, with the company's flagship being its two largest companies, Adani Enterprises and Adani Power. The Fortune Global 500 list for 2017 ranked Adani Holdings at 238th position with a net income of $3.3 billion and 24th position in the list of the world's largest publicly traded companies with a market capitalization of $14.5 billion.
Gautam Adani says they never walked away from India investments, spending $70 billion
India's rapid economic growth has led to an increase in demand for natural resources. With many of the country's mines bringing in 20% less profit than they used to and Chinese imports starting to overtake domestic output, coal seems to have become a "lucrative business in India" despite the country being a signatory of the 2015 Paris Agreement.
Adani Green Energy is a wholly owned subsidiary of Adani Enterprises based in Ahmedabad, Gujarat which manufactures wind turbines, solar panels and photovoltaic power systems. The firm received a capital infusion of on 3 June 2011 from its parent company, Adani Enterprises. On 15 August 2012, Adani Green Energy won the bid to develop a 500 MW solar power project in Rajasthan.
Adani group companies have sued the Government of India for 100000 crores in relation to import duty on coal and power. The companies allege that this violates their Foreign Direct Investment policy and have asked for compensation of 100000 crore. Adani Group has also been accused of importing coal in large quantities from Indonesia to which it denies, stating that it is a victim of misinformation, that no illegal coal imports were made by its firms and there was no FDI violation.
Over the past decade, the top three states from where Adani Group has sourced minerals – Goa, Karnataka and Tamil Nadu – have received Indian average growth of 6.5% per annum. Over the same period, Gujarat has been the fastest growing state in India with average GDP growth of 10%.
Adani Green Energy (formerly ACC) is a wholly owned subsidiary of Adani Power Limited. The company is involved in the development, design and construction of solar photovoltaic plants for domestic and international markets. The company has a portfolio of over 212 MW of solar generation plants with a pipeline of over 1,600 MW for development across India.
Adani has been involved in a number of controversies in the past. He has been the subject of controversies for the manner in which his company extracts and exports coal, his dealings with the Indian government and has been accused of "controversial moves". In 2011, Adani was accused by Australian independent Senator Nick Xenophon of siphoning money out of his project to build a port at Abbott Point to fund the development of plans to build a super-port at Vizhinjam, while misleading its shareholders.
Gautam Adani made a fortune in the oil industry, but his wealth has doubled in the last two years. Here is how it happened and what he has been up to in the past 10 years. Gautam Adani did well by dint of hard work as much as by playing a smart political game. His rise can be attributed to several factors, including the change of government at Delhi, which gave him huge concessions to push through projects that could have been stalled or diluted under the previous regime.
Gautam Adani is the second richest billionaire in India and the 14th in Asia. In 2018, he was ranked by Forbes as being worth $12 billion. He is ranked at 367 on the Forbes rich list for 2011, with an estimated net worth of $2.5 billion. According to "Forbes", "he has always been driven by ambition; for him, there's no compromise."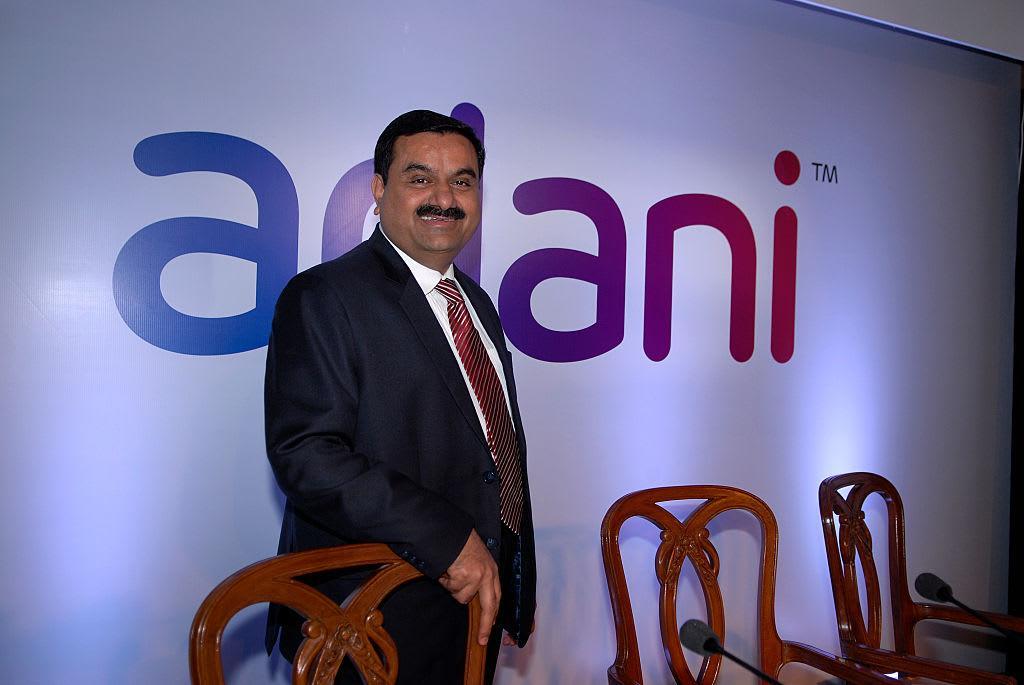 Conclusion
Adani's wealth has been generated mainly by his involvement in the mining and natural resource industries. He began as a miner and then expanded into electricity distribution after the deregulation of India's power market in 2000. The following year, he moved into ports and had established himself as one of India's leading business conglomerates by 2008.
In 2013, Adani was awarded one of India's highest civilian awards, the Padma Bhushan. This award is conferred by the Government of India as recognition of distinguished service of high order to the nation in any field including civil service, education, industry, literature & arts, science & technology and social service.
edited and proofread by nikita sharma