Trends
Crucial hour: Top business news of 19th April 2022
Loans get costlier as banks hike MCLR: SBI raises MCLR by 10 BPs:Business news
Both consumers and corporates will pay a higher interest rate on loans, with the State Bank of India (SBI) raising the marginal cost of funds based lending rates (MCLR) by 10 basis points (bps) across tenures. This is the first instance of a lending rate hike by SBI in more than three years. The interest rate cycle seems to have turned with other large lenders, including Bank of Baroda (BoB) and Axis Bank, also hiking MCLR by 5 bps each across tenures.
The one-year MCLR at SBI now stands at 7.1%, a shade lower than the 7.25% at HDFC Bank, Punjab National Bank (PNB) and ICICI Bank. BoB's one-year MCLR is now 7.35%, while Axis Bank's is 7.4%.
IMF Chief Hails India's Help To Sri Lanka Amid Its Worst Economic Crisis:Business news
Kristalina Georgieva, International Monetary Fund (IMF) Managing Director, on Monday appreciated India's help to Sri Lanka in tackling its economic crises while assuring Finance Minister Nirmala Sitharaman that the financial institution would continue to actively engage with the island nation.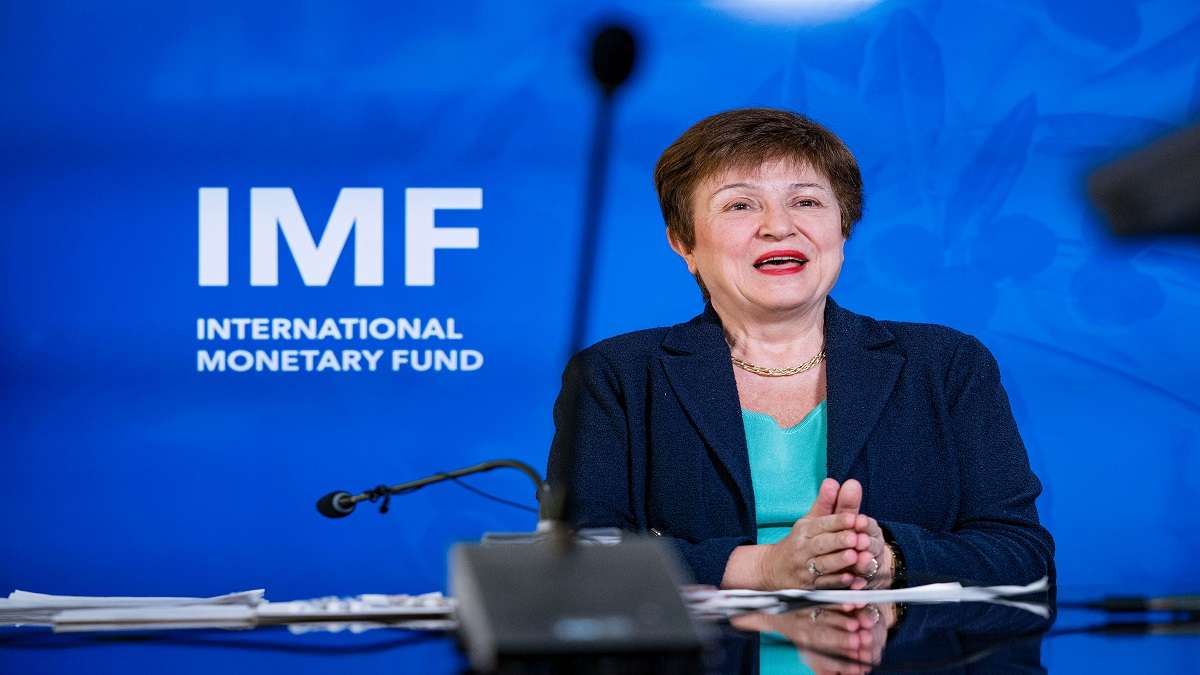 Ms Georgieva made these remarks during the Spring Meetings of IMF-World Bank (WB) in Washington DC with Ms Sitharaman.
Discussing the recent geopolitical developments, Ms Sitharaman and Ms Georgieva raised concerns about its impact on the global economy and the challenges linked to the rising energy prices.
China's GDP shows the world cannot rely on Beijing for economic recovery: Business news
The qualifiers keep coming for the global recovery. Cuts to growth projections arrive almost weekly and recession warnings are starting to multiply. A slump isn't yet the base case, but it sure would be nice if China could lend a hand.
That doesn't look likely. While China's gross domestic product rose more than forecast in the first quarter, up 4.8 percent, the collapse in consumer spending during March suggests lockdowns in Shanghai and other major cities will extract a large toll. Data also show investment slowed and unemployment climbed. Traditionally, a cushion for challenging times in the US and Europe, China is in COVID-19 purgatory,april.
"Log Kya Sochenge": Economics Graduate Turns 'Chaiwaali' After Failure To Get Job:Business news
An economics graduate has set up a tea stall near a women's college in Bihar's capital Patna after she could not get a job for two years. Priyanka Gupta, who completed her graduation in 2019, said she was inspired to open the tea stall after hearing the story of Prafull Billore, famously known as "MBA Chaiwala",april.
"There are many chaiwallas, why can't there be a chaiwali?" Ms Gupta, 24, told news agency ANI. Some photographs featuring Ms Gupta at her tea stall were also shared on Twitter. In one of the slides, a group of students can be seen having tea there.
Ms Gupta sells a variety of tea. Starting from kulhad chai to paan chai, a cup of tea ranges from Rs 15 to ₹ 20. Customers can enjoy tea with a portion of cookies for ₹ 10. 
On the rate card, she has described her effort as an "initiative towards Atmanirbhar Bharat".
Sugar exports may jump to 90 lakh tonnes in 2021-22:Business news
Sugar exports are estimated to increase to over 90 lakh tonnes in the current marketing year ending September, from 71-72 lakh tonnes in the previous year, on better demand for the Indian sweetener from Bangladesh and Indonesia, according to industry body ISMA.
The sugar marketing year runs from October to September.
"As per market reports and port information, around 80 lakh tonnes of sugar export have been contracted so far. Out of that, about 57.17 lakh tonnes of sugar have been physically exported out of the country during October 2021-March 2022 period, as compared to about 31.85 lakh tonnes exported in the last sugar year during the same period," Indian Sugar Mills Association (ISMA) said in a statement.
India's extreme poverty down by 12.3% in last decade, says World Bank:Business news
India's extreme poverty has declined by 12.3% in 2019 from 2011, the World Bank has found.
Extreme poverty is measured in the terms of the number of people living on less than $1.90 or Rs 145 a day.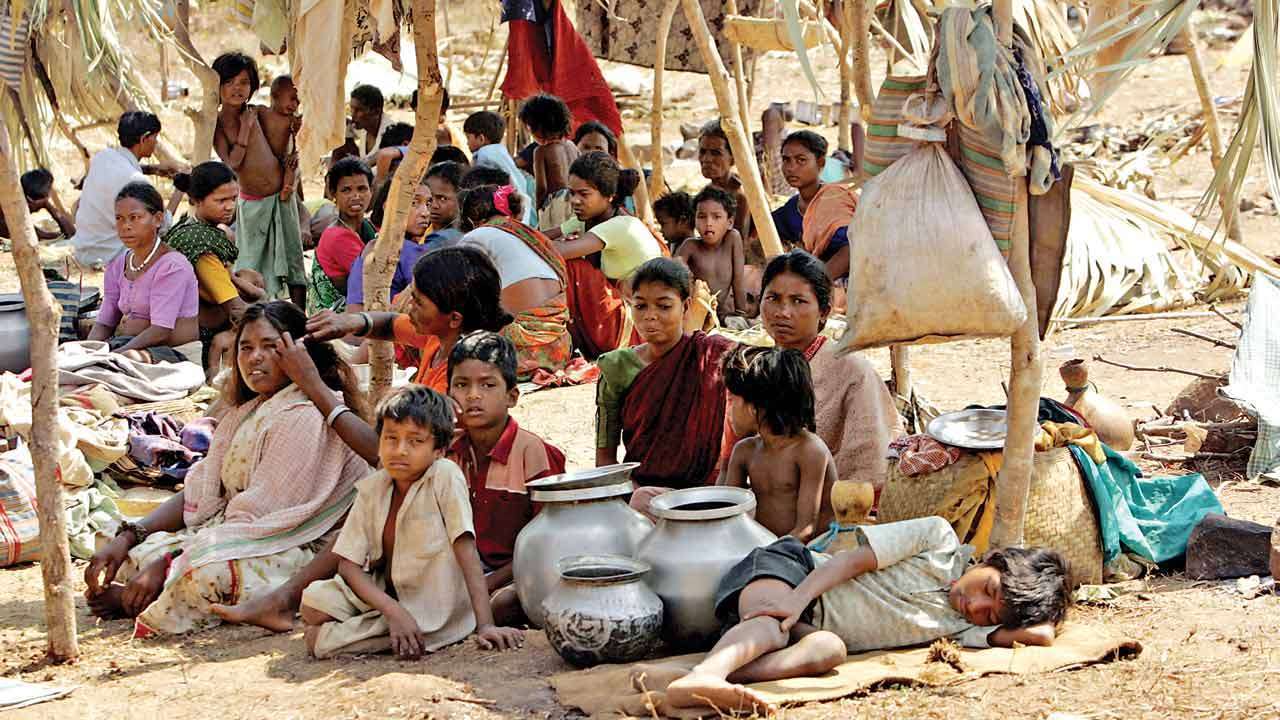 A working paper of the bank said rural poverty declined from 26.3% in 2011 to 11.6%  in 2019. The decline in urban areas was from 14.2% to 6.3% in the same period.
To sum up, the poverty level in rural and urban areas went down by 14.7 and 7.9 percentage points, respectively.
The paper titled, 'Poverty In India Has Declined Over The Last Decade But Not As Much As Previously Thought', was jointly authored by Sutirtha Sinha Roy and Roy van der Weide.
Punjab's debt burden swells by Rs 2.21 lakh crore in 15 years:Business news
Mann today said successive governments have left the state with a debt of Rs 3 lakh crore. "We will inquire as to where the money was spent and order recovery into where this money was spent. This was public money," he said.
Inquiries by The Tribune have revealed between April 2021 and February 2022, the previous government had already borrowed Rs 19,393.86 crore. If added to the previous years' debt of Rs 2.48 lakh crore, the burden would be Rs 2.67 lakh crore. The government is also learnt to have borrowed from the market and raised state development loans in March, which would lead to the state's debt zooming to over Rs 2.73 lakh crore (excluding the loans received in lieu of GST compensation).
Over 21 per cent of the state's annual revenue receipts in 2021-22 have gone into just repayment of the outstanding loan and another 36.9 per cent into payment of salaries and pensions. A look at the past fiscal reveals the state is borrowing double of what it uses as money to repay interests on loan. This means other than borrowing to repay outstanding loans, more loans are being taken to meet the committed liabilities.