Trends
Crucial hour:Top Business news of 25th April 2022
Indonesian palm oil export ban set to raise Indian inflation:Business news
Indonesia's decision to ban the export of palm oil from April 28 could not have come at a worse time. Even before this ban, edible oil prices were trading at record prices, about 45 percent more than their previous highs in 2008 and 2011.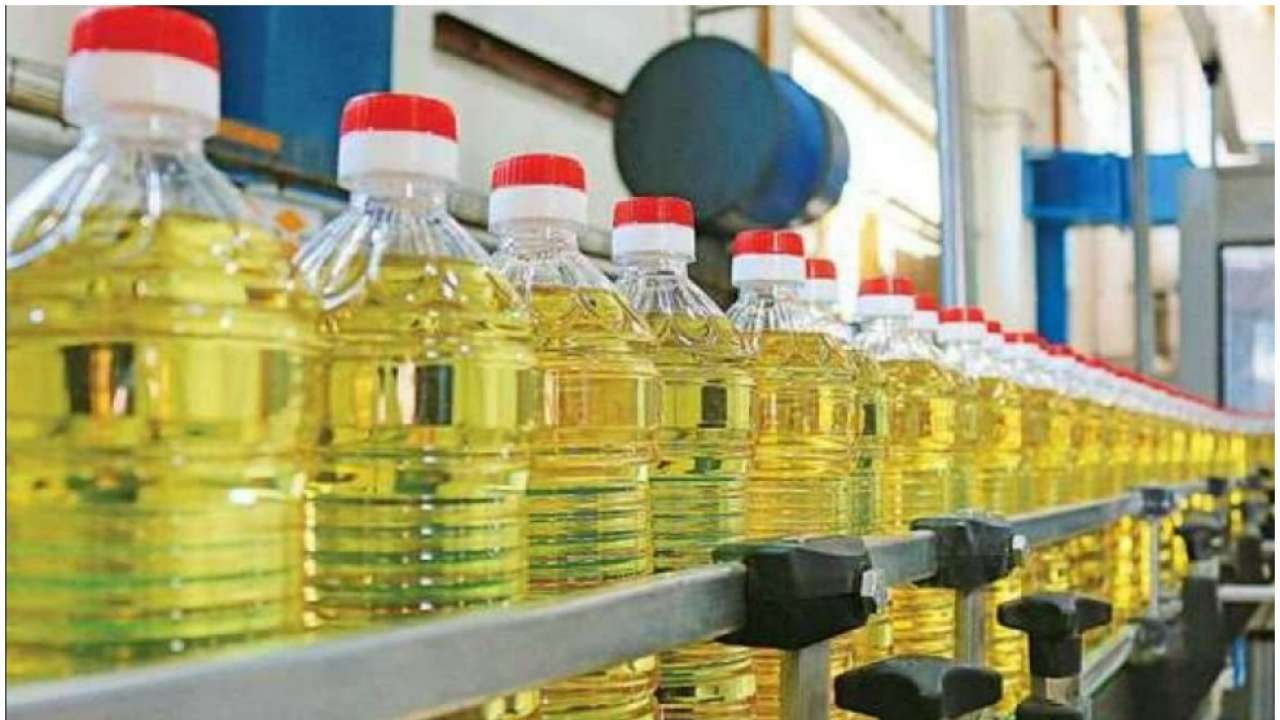 The hit is severe for India, the world's largest importer of edible oil—specifically, palm oil and soya oil. Consumer price index (CPI) data show that the prices of edible oil and fat rose 19 percent year-on-year (YoY) in March, and 27.4 percent for the whole fiscal year 2021-22. The Indonesian palm oil ban may result in an immediate further 10 percent jump in prices, said Atul Chaturvedi, president of the Solvent Extractors association.
Raghuram Rajan Gives Historical Context For Raising Rates, Says Doing So Won't Be "Anti-National":Business news
As inflationary pressures rise and calls for increasing policy rates grow, former Reserve Bank Of India (RBI) Governor Raghuram Rajan has weighed into the debate by saying that RBI will have to increase the rates at some point in time,business news
He also suggested to politicians and bureaucrats that increasing the policy rates to tame inflation is not "some anti-national activity" but an investment in the country's economic stability. In a post on LinkedIn, Mr Rajan said the war against inflation is never over, and it would be helpful if the central bank remembered: "what happened the last time around?"
While the RBI has maintained the status quo on policy rates to support domestic growth, their uneasiness with rising inflation increases, the central bank has hiked the inflation projection for this financial year to 5.7 per cent from 4.5 per cent. It has also cut back its growth forecast to 7.2 per cent from 7.8 per cent, making inflation a priority.
Majority Of India's 900 Million Workforce Stop Looking For Jobs:Business news
India's job creation problem is morphing into a greater threat: a growing number of people are no longer even looking for work.
Frustrated at not being able to find the right kind of job, millions of Indians, particularly women, are exiting the labour force entirely, according to new data from the Centre for Monitoring Indian Economy Pvt, a private research firm in Mumbai.
With India betting on young workers to drive growth in one of the world's fastest-expanding economies, the latest numbers are an ominous harbinger. Between 2017 and 2022, the overall labour participation rate dropped from 46 per cent to 40 per cent. Among women, the data is even starker. About 21 million disappeared from the workforce, leaving only 9 per cent of the eligible population employed or looking for positions.
India concerned about risks to global recovery due to rising uncertainty: Sitharaman,Business news
Multilateralism has become more critical with the world undergoing a phase of exceptional uncertainty, Finance minister Nirmala Sitharaman said during her meeting with the World Bank Group President David Malpass on Saturday in Washington DC. 
Exports of ceramics and glassware products touch $3.5 billion in FY22:Business news
It said the exports rose because of increase in shipments of ceramic tiles and sanitaryware products. India is the world's second-largest manufacturer of tiles. The main items for export under glassware include articles of glass packing, sanitary fixtures of porcelain, glass mirror, tinted non-wired glass, glass bead, and glass wool.
India exports to more than 125 countries and top destinations are Saudi Arabia, the United States, Mexico, Kuwait, the United Arab Emirates, Iraq, Oman, Indonesia, the United Kingdom, and Poland.
"Over the years, the industry has been modernizing through new innovations and product profile, quality, and design to emerge as a modern world-class industry ready to take on global competition," it said.
Indices trade lower, Sensex tanks 600 pts; RIL, Infosys, Bajaj Finance negative contributors:Business news
The Sensex was down 627.64 points or 1.10% at 56569.51, and then nifty was down 219.30 points or 1.28% at 16952.70. About 933 shares have advanced, 2327 shares declined, and 124 shares are unchanged.
Central African Republic accepts Bitcoin as legal tender:Business news
Cryptocurrency markets bleed red as major top tokens witness a downtrend in the last 24 hour. The global market cap is down by 1.97 per cent in the last 24 hours and is at $1.80 trillion as of 8:00 AM IST, CoinMarketCap data showed.
Bitcoin is down by 1.87 per cent and is trading below the $40,000 mark at $39,0416. Ethereum also plummeted and is at $ 2861 after sliding down 2.58 per cent.
The USDT Tether stable coin showed no change in its value in the last 24 hours.  
Whereas the USDC stablecoin went down by 0.01 per cent