Trends
Byju's getting continuous complaints from consumers and parents about getting deceived. How much are these accusations true?
Byju's getting continuous complaints from consumers and parents about getting deceived. How much are these accusations true?
Parents and consumers have made a variety of complaints on consumer websites and social media platforms, risking their finances and future possibilities, stating that Byju's, the most well-known and successful Edtech firm in India, took advantage of them and deceived them.
Most of the complaints came from parents who said that Byju's staff invaded their privacy by ambushing them in public, putting pressure on them at home, or covertly gathering their data in order to further their goal of giving their kids the finest education possible.
Twenty-two Byju's clients, many of whom came from low-income households, told how salespeople had aggressively pursued them, some of whom had been forced to pay for courses or had been duped into taking out loans before being left out of pocket.
Customers claimed that Byju's frequently disregarded complaints and demands for refunds, leaving them with few options.
From parents looking for the greatest education for their children to young, tech-savvy professionals looking to further their careers, the education technology startup Bjyu's swiftly became a ray of hope for Indians wanting a better future. The startup from Bengaluru, founded in 2011, released its learning app in 2015, and it quickly grew into a multibillion-dollar behemoth, becoming India's top Edtech company, thanks to the country's expanding middle class, which was looking for employment and financial security in one of the biggest tech hubs of the country.
After the money parents gave to this Edtech company trusting its name and fame and hoping for a better future for their children, what consequences are they facing now?
Mostly, these complaints started to come after Covid as people are moving forward to offline classes again and the demand for online classes started to go down.
According to a representative, Byju's has more than 7.5 million paying clients. She added that out of the more than 150,000 products sold each month, only approximately 1,500 refund requests were made, all of which were granted without delay if made during the trial period.
When schools closed due to the COVID-19 epidemic, students shifted to online learning, which was a benefit for the company and caused it to go on a buying spree of smaller businesses and draw significant investments from around the world.
But as kids returned to school and the outlook for the world economy grew gloomier, its popularity started to fade.
Byju's, a company last valued at $22 billion, reported a loss of 45.64 billion rupees ($550.5 million) for the fiscal year 2021 in September, while revenue dropped by 3%.
Bjyu's is increasingly coming under fire from parents and pupils as it faces with losses.
Customers shared their experiences calling Byju's customer service to cancel their subscription during the trial time only to discover later that their requests had never been processed and that the refund eligibility period had since ended.
An independent website called ConsumerComplaints.in lists 3,759 complaints made against Byju's, 1,397 of which have been settled and 2,362 of which have not. These complaints include long wait times for cancellations, difficulties getting refunds, and pushy marketing techniques.
Less than 350 complaints are listed against each of the other big Edtech companies on the platform, including Simplilearn, Vedantu, Unacademy, and the now-bankrupt Lido Learning, in comparison.
Higher inspection and oversight of the Edtech industry, which is governed by a number of laws and regulations like the IT law and national e-commerce standards, has been advocated by legislators, digital rights activists, and academics.
Both supporters and detractors of Edtech claim that because there is no explicit legislation in place, businesses can operate freely.
Numerous parents claimed that businesses like Byju's frequently collaborated with nearby schools to offer tutoring services, requiring students to fill out forms with a variety of details, including mobile numbers, emails, and addresses, which were then used by them to make marketing calls.
Not only the parents are complaining but also its staff continuously accusing the company of the harsh work environment and abusive nature. Although many of them don't say anything because of the fear of losing their job and facing a financial crisis.
According to Byju employees, the business uses dubious sales strategies to increase its success, including profiling, pursuing, and pressuring prospective customers from less fortunate backgrounds to enroll in its courses. Additionally, they allege that the workplace at the business is unpleasant and exploitative.
Context interviewed 26 salespeople; 18 of them are still working there, while 8 have left the company. They spoke of the demanding work schedules, incidences of physical and verbal harassment, and a corporate culture that promotes deceiving customers in order to boost sales at any cost.
Some bosses at Byju's threaten and pressure employees into working more than 72 hours per week and deprive them of lunch breaks, vacation time, or even the ability to leave the office if strict goals are not met, as shown by WhatsApp messages, internal emails, business contracts, and audio recordings of calls and meetings.
However, Byju's employees, many of whom are low-income or first-generation college graduates, claim that they put up with the unpleasant working conditions out of fear that they will lose their employment in India's competitive labor market. Additionally, they claim that they are fulfilling the aspirations and desires of their families.
According to recent complaints made by the National Commission for the Protection of Child Rights (NCPCR), Byju's allegedly purchases the phone numbers of children and their parents and threatens to ruin their lives if they do not purchase courses from it.
After that, Byju's "strongly denied" the allegation and stated that it relied on app users, walk-in customers, and incoming consultation requests.
The company also stated that they don't need to buy additional databases as they already have a large number of users on their platform and they have also requested the media houses not to write anything inappropriate.
According to Byju's, they stress that our app users, walk-in customers, and incoming consultation requests are the only sources of leads in the leadership pipeline. In the prestigious Kantar ranking of India's most dependable brands, BYJU'S is ranked No. 19. and they never make cold calls or unannounced walk-in visits because they don't have to and we don't need to. Byju's indicated that they "strongly deny" any claims to the contrary.
But as this complaint isn't the only complaint that Byju's is facing, we can't say what is right and what is wrong at this moment. As expectation from such a big Edtech company is very high, no matter if it's the consumers or the staff.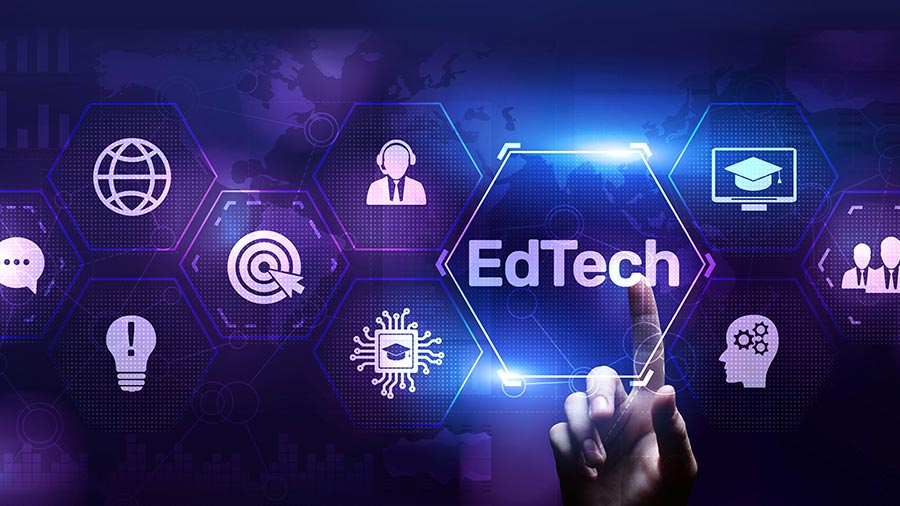 The coronavirus pandemic and the rise of numerous Edtech businesses that started providing courses, tutorials, coaching for competitive examinations, etc. in an online mode hastened India's shift to online education.
In light of this, the Education Ministry has issued a warning, urging parents, students, and all other parties involved in schooling to exercise caution when determining whether to choose the online curriculum and coaching being provided by a variety of ed-tech companies.
Additionally, parents should resist naively believing the ads of ed-tech companies and refrain from agreeing to any loans they are not aware of.
Dharmendra Pradhan, India's minister of education, expressed worry in January about Edtech companies abusing students by offering loan-based courses, and he said he was in discussions with the IT and law ministries on a shared policy to regulate the industry.
The leading Edtech companies in the country quickly established the India Edtech Consortium as a self-regulatory agency (IEC).
For the time being, social media seems to be the greatest – or only – option for angry customers who are desperate to get their money back.
Concerns regarding data privacy and the potential for edtech businesses' apps to profile children for profit, such as through highly tailored material and adverts, have also been voiced by consumers and advocates for digital rights. Necessary legal steps can be the only way to ensure the parents and consumers about the safety of Edtech apps.
edited and proofread by nikita sharma