Trends
CEO Of Nykaa's Wholesale Business And Other Executives Resign
According to the sources, Nykaa's fashion division vice president Shuchi Pandya and vice president of finance Lalit Pruthi both left their positions.
A corporate representative announced the resignation of five executives from Nykaa, the Falguni Nayar-led fashion and beauty brand, on Friday. The startup's top-level departures occur at a time when its stock prices have been steadily falling. Sources confirmed that among those who left the Mumbai-based company were Manoj Gandhi, who served as chief commercial operations officer, Gopal Asthana, a chief business officer of Nykaa's fashion division, and Vikas Gupta, chief executive officer of Nykaa's wholesale business. According to the sources, Nykaa's fashion division vice president Shuchi Pandya and vice president of finance Lalit Pruthi both left their positions.
Gandhi had only recently started working at Nykaa, but Asthana had been there for three and a half years. According to his LinkedIn page, Asthana worked for Future Group for around a year and Shoppers Stop for more than 21 years before joining Nykaa. Before, Gandhi collaborated with the Aditya Birla Group.
After almost two years at Nykaa, a company he joined after 21 years at Unilever, Gupta's employment came to an end. Gupta had spent the interim period working for Flipkart for nearly two years. While the majority of the departing executives came from rival businesses, some, like Pandya, joined Nykaa only after it bought the jewelry company he created called Pipa Bella in April 2021.
A Nykaa representative responded to FE's questions by saying, "We see some of these mid-level exits as a part of the routine annual assessment and transition process, wherein people exit due to performance or to explore other possibilities."
Downfall Of Nykaa 
Nykaa is the market leader in the $16 billion beauty and personal care sector, with a market share of over 30%, according to Bernstein analysts. Large corporations like the Tata group and Reliance are forcing the company to compete harder in this quickly expanding market. E-Commerce Ventures Ltd. stock, the parent firm of cosmetics-to-fashion store Nykaa, has been trading free of charge recently.
Since being listed on the exchanges in November 2021, the shares, which made their debut there, have dropped by over 68%. Interestingly, the company's most recent quarterly reports showed a notable increase in profits and revenues. Yet, certain recent events have brutally beaten down the stock. Let's investigate the causes of its precipitous decrease in this blog post by INDmoney.
Causes for Pre-IPO Investors' Falling Liquidation of the Nykaa Share 
The lock-in period for pre-IPO investors expired on November 9, which put pressure on the Nykaa share price. Shares worth more than a billion rupees were sold by notable early investors such as Lighthouse India Fund-III, Segantii India Mauritius, private equity company TPG, and NRI investor Mala Gopal Gaonkar.
CFO Resignation: Nykaa has consistently been profitable, setting it apart from other freshly listed IT companies. Arvind Agarwal, the CFO, must have had a significant impact on this, it stands to reason. In this circumstance, the CFO's resignation, who had been with the firm since its IPO, rattled investor confidence in the scrip and consequently hurt the share price.
Bonus Shares to be Issued: Nykaa has announced that bonus shares would be issued on November 11. Even though the date shouldn't have mattered, the lock-in period for pre-IPO investors had only expired the day before. Market participants perceived it as a cunning attempt to keep investors on board and prevent them from unloading their firm stock. The stock has been on a downward path ever since the corporation made such a move, which destroyed investor confidence.
HSBC Securities: The reputable brokerage has kept the stock's recommendation at Buy. The company thinks that the share price is now trading at a favorable valuation level. However, the company claimed that there is still a lot of space for growth as it expands its nationwide shop network and enjoys strong brand recognition.
HDFC Securities: The brokerage company rates the stock as a sale. It thinks that both the company's total addressable market and its ability to become a platform business have been oversold.
ICICI Securities: The reputable brokerage has assigned the shares a Hold rating. The corporation thinks that investments in the unique value proposition of content, curation, and convenience can benefit the business.
Following three days of advances, shares of Nykaa (traded as FSN E-Commerce Ventures Ltd.) plummeted today when brokerage firm Macquarie began coverage of the cosmetics e-retailer with an underperforming rating. A price objective of Rs. 115 has been set. The lowest price objective on Nykaa has been set by Macquarie. A possible fall of 23% from the current level is represented by the price target. Nykaa's bear case target price from Macquarie is Rs 70, which is equivalent to 50% of the current price.
In comparison to its previous BSE close of Rs 149.70, Nykaa stock decreased by as much as 2.77% to Rs 145.55. The stock has dropped 41.23 percent in a year and 4.81 percent in 2023. The company's market value on the BSE decreased to Rs 41,883 crore. A total of 3.66 lakh shares of the company were traded, resulting in a turnover on the BSE of Rs. 5.39 crore. On April 11, 2022, Nykaa shares reached a 52-week high of Rs. 315.86, and on January 23, 2023, they reached a 52-week low of Rs. 120.75.
Technically speaking, the stock's relative strength index (RSI) is 57.3, indicating that it is neither oversold nor overbought. The stock's one-year beta value is 1, which denotes average volatility during the time frame. The price of Nykaa stock is greater than the moving averages of five, twenty, and fifty days, but lower than those of one hundred and two days.
Views Of Officials
The brokerage stated in a note that as growth shifts to smaller towns, offline channels, and more competition in the industry, Nykaa poses risk to its beauty segment margin. As rising per capita income is driving a move away from basic lip and eye-focused products and into skincare regimens, Macquarie is optimistic about the prospects of the Indian beauty sector. Yet, due to a large base, the rapid rise in e-commerce may slow down shortly.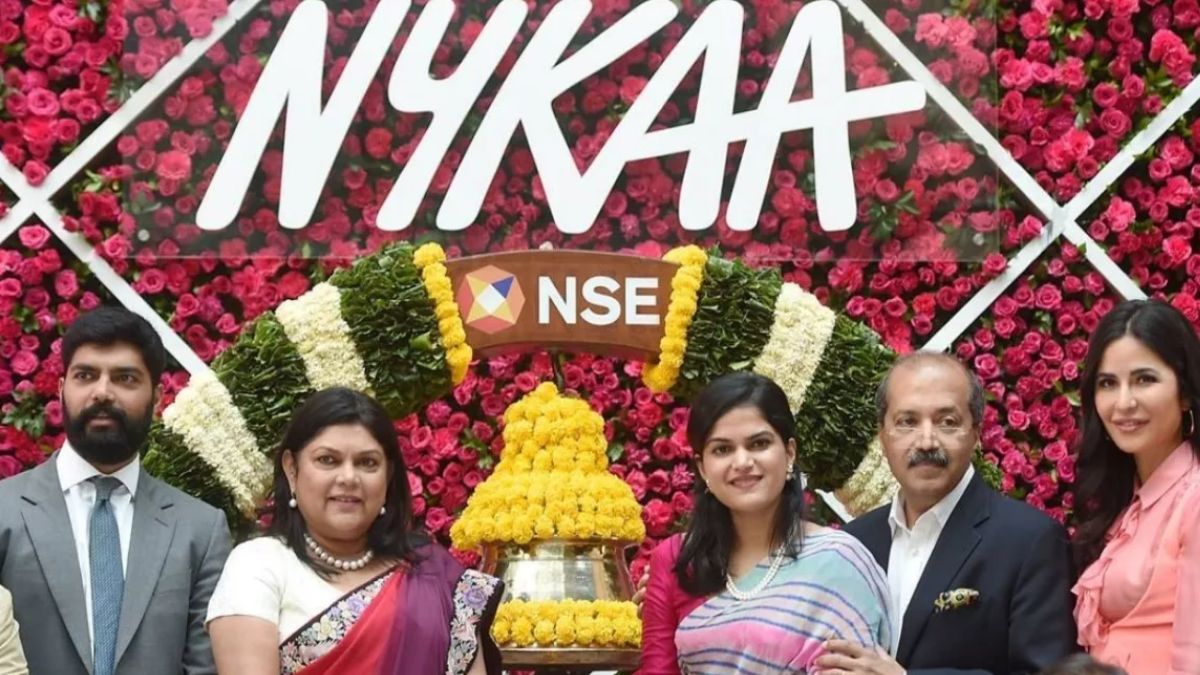 The note stated, "We believe Nykaa will need to reinvest leverage advantages to sustain growth. Larger D2C businesses are increasingly trying to migrate offline, and customers are demanding more physical outlets to experience products. The brokerage added that the emergence of new competitors like Reliance Retail and Tata Cliq could make Nykaa's troubles worse.
The brokerage note stated that "we continue to have concerns about Nykaa's ability to grow financially in the fashion area as the business offers a curated marketplace of third-party / recently formed own apparel brands." According to an analysis of offline stores, players who use a curation-led strategy with third-party brands have had very little success.
Macquarie's operating profit forecasts for the financial years 2024 and 2025 are 20 to 30 percent below consensus due to the gradual increase of the beauty margin and greater losses in the fashion industry. Other significant negative risks to the prediction include higher profitability in the beauty industry and reduced losses in the fashion industry, according to the note.
On November 10, 2021, Nykaa shares had an outstanding initial public offering (IPO), rising 82% to Rs 2,054 on the NSE from Rs 1,125. The stock has fallen more than 93% since it was listed. Secondly, there are growing concerns about urban demand because of things like high base and sluggish IT recruiting, and the impact is visible in several markets.
The competition from other firms that concentrate on the beauty and personal care market has an impact on Nykaa as well. Apparel retailers like Myntra and AJio have expanded their product lines and marketing budgets. According to reports, Reliance Retail plans to enter the market with the targeted brand Tira. Shoppers Stop has revealed SS beauty outlets to go online while the Tata group is also looking for an opportunity.
Start-ups now prioritize profitability because of the limited liquidity available to them. D2C players, who have also been working on lowering their cash burn, have also been harmed by this. This might affect brand investments, which would reduce Nykaa's ad revenue even though it has excellent margins. Due to rapid payments to D2C players, Nykaa also had a strong 50% increase in working capital days in the quarter ending in March 2022, and the number remained high in the quarter ending in September 2022.
Despite Nykaa being one of many profitable new-generation online companies, analysts had labeled the company as being enormously overvalued at the time of offering. After the pre-IPO investors' lock-in period expired in November of last year, the company's stock experienced significant selling pressure. Nykaa attempted to mitigate the harm by announcing a bonus issue, but the strategy failed to convince investors to hold their positions. Over the past year, the share price has decreased by approximately 50%.
The stock has also been continuously supplied, which has decreased the share price. Around one-third of the significant pre-IPO holdings have completed their exit. The bad performance of Nykaa is also attributed to higher investments, an undefined fashion market, and the unfavorable surprise of the bonus issue.
Notwithstanding all the aforementioned issues Nykaa is facing, Jefferies believes Nykaa is a strong contender in the Indian internet market with themes related to discretionary spending. Slowing consumption is a concern, as it is for other equities in the discretionary sector, and this will have an impact shortly. We prefer the structural growth narrative, nevertheless.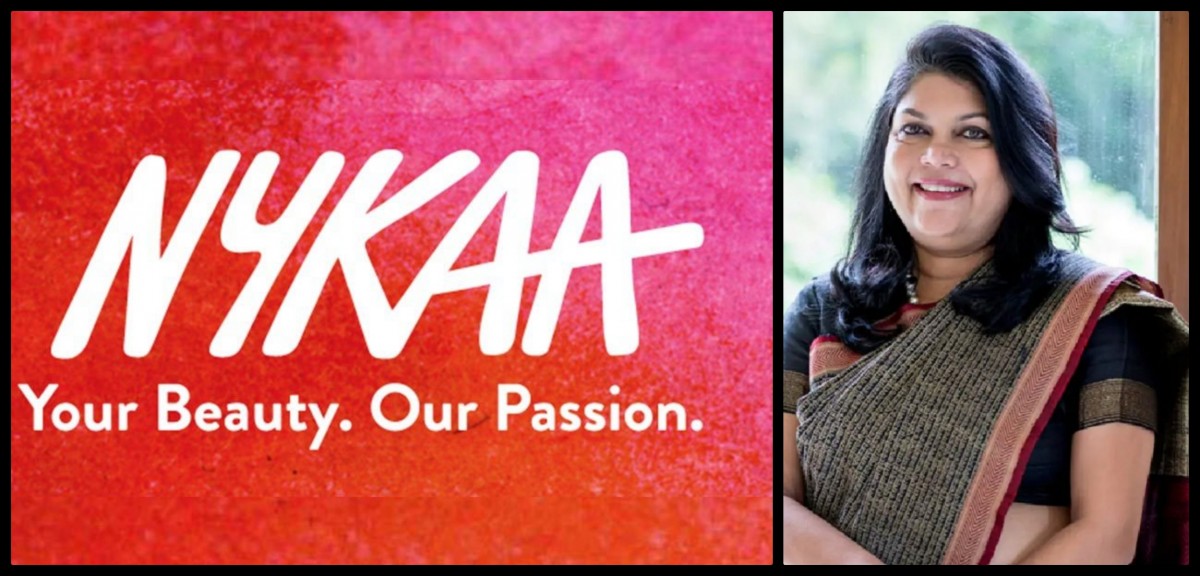 More players may enter the industry, but Nykaa has an advantage due to its early entry into BPC, strong brand relationships, and content platform, among other things, according to Jefferies. However, the brokerage has lowered the target price to Rs 200 and kept a "buy" recommendation on lower multiples to account for the decline in retailer valuation in light of fears about a near-term slowdown. According to Jefferies, although its target price represents a premium to retailers, it is justifiable given the faster growth.
Edited by Prakriti Arora