Trends
Income Tax Arrears of INR 8.4 Lakh Crores; Crores of Rupees Unclaimed with LIC: Finance Ministry
Income Tax Arrears of INR 8.4 Lakh Crores; Crores of Rupees Unclaimed with LIC: Finance Ministry
Rajya Sabha was notified on Tuesday by the Finance Ministry that as of April 1, 2022, more than one crore people had unpaid income tax demands totalling more than Rs 8.40 lakh crore. It further stated that the Life Insurance Corporation of India (LIC) had over Rs. 21,000 crore in unclaimed funds. 
The State Minister for Finance, Pankaj Choudhary, reported in a written response that tax on income other than corporate tax topped INR 4.70 lakh crore in FY 2020-21, up from INR 4.80 lakh crore in FY 2019-20. However, this is larger than the fiscal year 2018-19's figure of INR 4.61 lakh crore.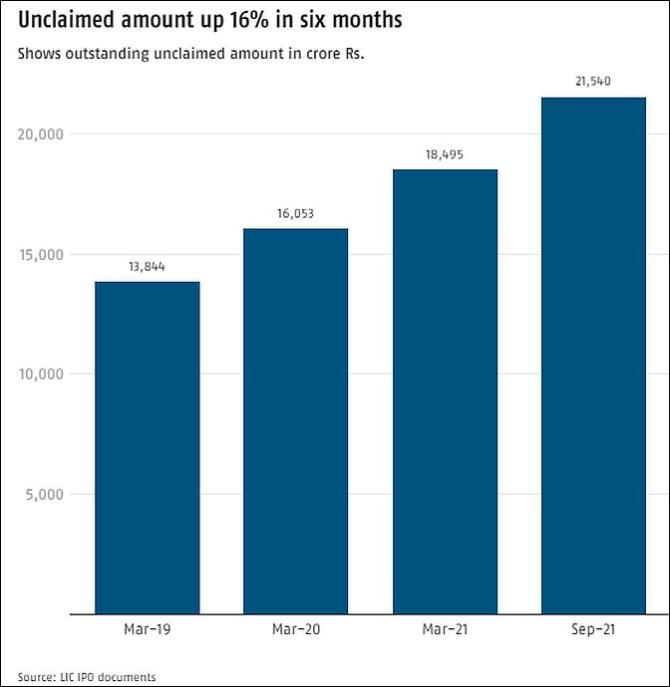 He stated that the amount for a total number of people with pending demand is more than INR 1.31 crore, with arrears demand totalling more than 8.40 lakh crore. PANs with a total demand of more significant than Rs. 100 (for all AYs) were decided for summary, he explained.
He further stated that, following the terms of the Income Tax Act of 1961, the government had taken steps to expedite the recovery of tax arrears. As part of the annual Central Action Plan document, strategies and targets for recovering tax arrears have been established. The Central Board of Direct Taxes is a state agency accountable for collecting and administering direct taxes.
The Assessing Officers' attempts to recover the overdue demand are reviewed and scrutinised regularly. This identification of assets for recovery is accomplished by databases including personal transaction details and databases maintained by other organisations like FIU-IND. As a result of the process, he explained, the reimbursement is applied to the remaining demand.
Pankaj Choudhary's aide in the Finance Ministry, State Minister Bhagwat Karat, responded to a question by saying that LIC has posted unclaimed amount information on its website, but the policyholder/legal heir associated with this policy number has yet to claim the amount. Individuals can check the amount on the website.
He said that as of December 31, 2021, LIC had no pending claims (for more than 10 years) under group business and individual insurance worth Rs 21,336.28 crore. He went on to report that an amount of Rs. 1,255.66 crore that had been left unclaimed (for more than ten years) until September 20, 2021, has been transferred to SCWF (Senior Citizens Welfare Fund).
What are the regulations regarding unclaimed funds?
According to the PTI article, insurers are mandated to make information available on their websites concerning pending amounts of Rs 1,000 or more (to be done even after the ten-year period has expired). They are even required to provide a feature on the website for policyholders or beneficiaries to check unclaimed amounts owed to them.
It further stated that the Insurance Regulatory and Development Authority of India's (IRDAI) Unclaimed Amounts Circular sets processes relating to the form of payment of the unclaimed money, communication to policyholders, utilisation of investment income, and accounting, among other things.
IRDAI's (Insurance Regulatory and Development Authority of India) position on unclaimed funds is as follows:
The Insurance Regulatory and Development Authority of India (IRDAI) released the Unclaimed Amounts Circular on November 17, 2020, which amended the standards outlined in the earlier principal circular. The circular defines special concerns about unclaimed amount management, reporting, and certification.
As per the unclaimed funds circular, the insurer is forbidden from writing back any part of unclaimed money payable to policyholders/beneficiaries under any circumstances.
The Senior Citizens' Welfare Fund (SCWF) says the following about unclaimed funds:
Unclaimed funds must be transferred to the Senior Citizens' Welfare Fund (SCWF) under the Senior Citizens' Welfare Fund (SCWF) Act, which establishes that unclaimed funds held by policyholders for more than 10 years shall be handed to the SCWF. The regulations explain which entities are directed to submit funds to the SCWF and establish measures for its management.
All insurers must display information on unclaimed amounts of Rs 1,000 or more on their websites (to continue even after the completion of 10 years). Under the rules, a particular option should be provided on the website to allow policyholders and beneficiaries to verify their unclaimed amounts. The Unclaimed Amounts Circular even prescribes the methods for paying unclaimed amounts, communicating with policyholders, accounting, and using investment earnings, among other things.
How to check for unclaimed funds?
According to a PTI news report, LIC had an unclaimed amount totalling Rs 21,539 crore as of September 2021, as per the draft prospectus filed with SEBI for its IPO. This incorporates any interest accrued on the pending unclaimed funds.
On the insurer's website, there is a section for unclaimed funds. This section requires the name and birthdate of the policyholder. In addition, the policy number is necessary. According to the website, the information is updated after every six months.
You can verify with the policy provider online if you have any pending LIC funds or unpaid policy dues by merely giving your policy details. There is a likelihood that your maturity benefit, survivor benefits, death benefit, indemnity claim, or premium refund may go unclaimed.
Life Insurance Policy's (LIC) Outstanding Amounts larger than Budgets of Central Ministries.
Many ministries' budgets are dwarfed by the amount of money lying unclaimed with the Life Insurance Corporation of India. According to details in the IPO (initial public offering) and paperwork submitted earlier India's largest insurance business had Rs 21,539.5 crore in unclaimed funds. The regulatory paperwork is being completed ahead of LIC's maiden public offering of shares on the stock exchange this fiscal year. The offering is likely to be India's largest IPO to date.
Unclaimed amounts include unpaid claims, amounts due when policies mature, and extra amounts paid that need to be repaid. Most money is owed because of policies that have matured but have not yet been paid to the investor. They are responsible for Rs 19,285.6 crore, or approximately 90% of the total.
The pending amount is larger than the budgets of many central ministries. It exceeds the budgets for the ministries of civil aviation (Rs 10,667 crore), external affairs (Rs 17,250 crore), electronics and information technology (Rs 14,300 crore), and environment, forests and climate change (Rs 17,250 crore) and (Rs 3,030 crore) respectively. In the last six months from March 2021, the overall amount of unclaimed funds has increased by 16.5 per cent.
Unclaimed funds totalled Rs 4,346.5 crore in the last six months. During the same period, a total of Rs 1,527.6 crore was paid out in claims. On the other hand, a substantial number have been waiting for quite some time. Over half of the unclaimed amounts stayed pending for more than three years as of September 2021 as per the data.
In 2015, a law took effect requiring money unclaimed for more than ten years to be remitted to the Senior Citizens' Welfare Fund (SCWF). LIC's (Life Insurance Corporation) offer records filed with the stock market regulator, the Securities and Exchange Board of India (SEBI) had noted the same. The Government of India has announced general and health insurance companies to be part of the entities accountable to transfer unclaimed amounts to the SCWF (Senior Citizen's Welfare Fund) under the Finance Act, 2015, and Finance Act, 2016.
Continuous Delay in LIC IPO
The LIC IPO (Initial Public Offering), which was supposed to be introduced in March this year, was postponed due to the stock market's volatility following Russia's invasion of Ukraine. According to Reuters, the LIC IPO (initial public offering) might begin in mid-April. As per the sources, the much-anticipated IPO will take place in early May assuming the stock market stays steady.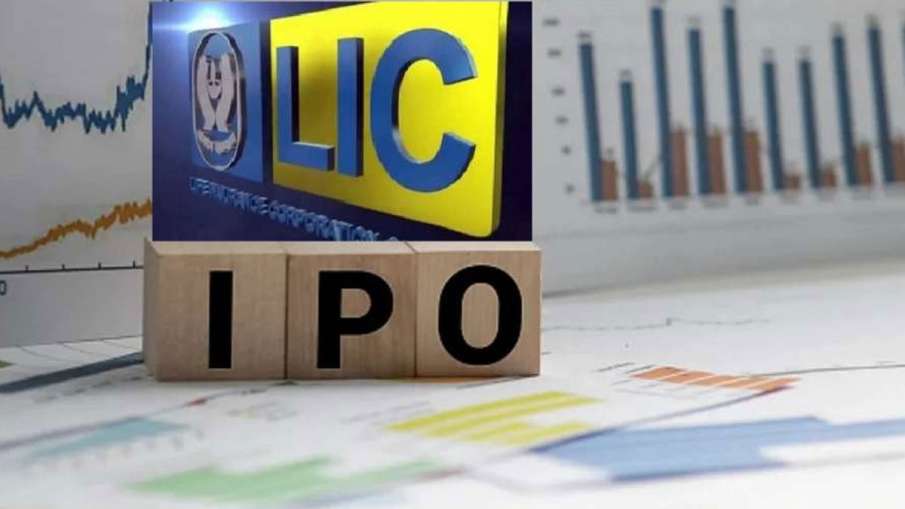 If the IPO does not take place by May 12, the government will be needed to revise the Draft Red Herring Prospectus (DRHP), according to regulations. It would be the largest IPO ever on the Indian stock market. According to the sources, once LIC gets listed, its market value will be similar to that of leading businesses like RIL and TCS.
The LIC IPO is projected to raise more than Rs 60,000 crore by selling 5% of its stock. LIC receives more than Rs 66 out of every Rs 100 in new business premium. It has over 283 million insurance policies and over a million agents, according to the Department of Investment and Public Asset Management (DIPAM).
According to reports, the government is unlikely to reduce its interest in India's Life Insurance Corporation (LIC). This emerges as the time frame for LIC's IPO (initial public offering) continues to lengthen. By selling its 5% interest, the government hoped to generate roughly Rs 60,000 crore.
According to an ANI report, top LIC officials stated that the government has no plans to additionally reduce its holding in the country's largest insurer. As per the reports, LIC officials stated that the insurance behemoth will not need government funds for the next two years.
LIC is not the only one with large volumes of unclaimed amounts.
The large volume of unclaimed amounts in LIC is not the only one. Another Rs 24,356 crore is held by banks, and an amount of Rs 19,686 crore is held by the Investor Education and Protection Fund (IEPF) for stock market-related unclaimed investments.