Trends
Elon Musk found not guilty of fraud over Tesla tweet
Elon Musk and Tesla were cleared of any wrongdoing in a dispute involving two tweets from the executive that investors allege cost them billions of dollars.
A jury in San Francisco decided on Friday, following a three-week trial that the Tesla CEO had not misled investors with two tweets about a Tesla takeover that never materialized in August 2018.  This decision came after less than two hours of deliberation.
In a tweet, Musk asserted that he has "funding" to take the maker of electric vehicles private for $420 per share. Investors said that the tweets were to blame for the stocks rising for more than ten days before they started to fall after Musk withdrew from the deal. The decision is a big victory for Musk, who has vehemently fought any charges of guilt and is embroiled in several litigation. The billionaire, who just been named Twitter's CEO after paying $44 billion to acquire the company months earlier, has frequently defended his right to publish long tweets.
The situation was viewed as a test to determine if Musk could be held accountable for his reckless use of Twitter. The businessman gave testimony throughout the trial, contending that his tweets were a democratic form of communication and did not necessarily have the effect on Tesla shares that he had anticipated.  He told the jury, "Just because I tweet something, doesn't mean others would believe it or act accordingly.
After the decision, Musk posted on Twitter." I am appreciative of the jury's unanimous decision to find the defendants in the Tesla 420 take-private case innocent. Shortly before boarding his private jet, Musk declared in the first tweet under consideration that he had "funding secured" to take Tesla private. Musk followed up with another tweet implying that the deal was near. The price Musk picked – $420 – is largely regarded as a marijuana reference, further irritating investors who thought he was not serious about the firm. During the trial, Musk maintained that the number was "not a joke" and that any links with cannabis were purely coincidental.
Musk emphasised the significance of the trial's completion to him by being in court for the final arguments on Friday even though his presence was not required. He was praised as a visionary who cares about the "little guy" and attacked as a wealthy narcissist whose reckless behaviour risks "anarchy" in his farewell addresses. Tesla shareholders' attorney Nicholas Porritt urged the jury to censure Musk for his "weak relationship with the truth. "Our civilization is founded on rules," Porritt explained. "We need regulations to keep us from becoming anarchic." Elon Musk should be held to the same standards as everyone else.
Alex Spiro, Musk's solicitor, admitted the 2018 tweets were "technically wrong". "Just because it's a terrible tweet doesn't make it a fraud," he told the jury. Last year, US District Judge Edward Chen, who oversaw the trial, ruled that Musk's 2018 tweets were fraudulent and told the jury to regard them as, In addition to the class action lawsuit, Musk was penalized $40 and accused of fraud by the Securities and Exchange Commission for the tweets in 2018.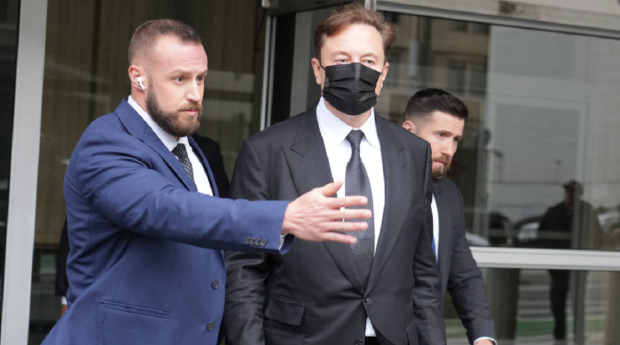 As part of his deal with the US government, Musk agreed to the need that his tweets first obtain approval from a Tesla lawyer before being published. Since then, he has been accused of repeatedly breaching this rule.
"I had no malicious intent," Musk testified. "I intended to do what was right for all stockholders. Porritt concluded his speech by asking jurors to address one question: "Do the rules apply to everyone, or can Elon Musk do anything he wants and not face the consequences?"  Experts who followed the case thought the decision demonstrated that the jury believed Musk's version of the story. "Musk won this one; put it on the scorecard for him," said Josh White, a Vanderbilt University assistant professor of finance who anticipates an appeal in the matter. "So the drama isn't done yet."
He described the concluding arguments by Spiro, Musk's solicitor, as "nearly something scripted from a Hollywood movie." "He was practically in tears "I honestly believed I had the money to take Tesla private," White, a seasoned financial analyst for the US Securities and Exchange Commission, asserted. White said that the plaintiffs' attorneys had "poorly" shown Musk's intent to affect Tesla's stock price.
He said, "I never felt like they made the case that Musk's goal in tweeting was to affect the stock price. "To my amazement, they never took that route. Musk was able to influence his evidence in a way that the jury found impressive, according to White. He said, noticing that Musk repeatedly changed the questions discreetly, "Musk is extraordinarily good at testifying." "He took control of the discussion and framed it in his favour.
Head of the UC Berkeley Center for Law and Business Stavros Gadinis remarked, "I was amazed the jury returned so quickly. I think they agreed with Musk's assertion that he didn't intentionally try to mislead investors and that he actually believed he had the money to take Tesla private. According to Loyola law professor Jessica Levinson, the decision may influence how other firms deal with security fraud charges in the future.
The verdict and how quickly it was reached astonished Levinson, who argued that Musk was correct in his defense strategy and decision to move through with the trial at all. Because bringing this to trial involved a significant risk, right? By resolving the SEC lawsuit, he avoided potentially enormous fines.
She thinks the case might be used as a guide for businesses that want to be held responsible for statements made on Twitter and other social media sites. She said, "It's one of the first significant examples when the comments in issue were made on social media. It clearly gives businesses looking to support social media claims a road map.
edited and proofread by nikita sharma