Trends
Elon musk says he is 'sad' he had to sell Tesla stocks for Twitter
In April 2022, Elon Musk started offering big chunks of Tesla shares for sale to raise money for his purchase of Twitter. Initial sales of $8.5 billion shares were made in April, followed by additional sales of $6.9 billion in August 2022, $3.95 billion in November, and $3.6 billion in December, for a total of about $22.9 billion.
Since the majority of Mr. Musk's wealth is invested in Tesla shares, the primary goal of the stock sell-off was to raise money for the purchase of Twitter by Mr. Musk. Late in October 2022, the Twitter acquisition agreement was finalized, and since then, Mr. Musk has kept offloading more TSLA stock. It's unclear why he sold his most recent shares in December, but he says he won't sell anymore for up to 18 months.
Tesla stock has currently lost 60% of its 2022 value. This is a result of several issues, including shareholders' perceptions that the Tesla CEO spends too much time on Twitter, worries about a 2023 recession, production delays at Tesla, and Musk's sale of over $22.9 billion in stock. Mr. Musk was actively involved in the day-to-day management of Tesla and SpaceX before the acquisition of Twitter.
Mr. Musk has been focusing much of his time on Twitter in the few short weeks after the deal was completed to pay off the significant amount of debt he incurred to purchase the business. This has caused him to become less involved in SpaceX and Tesla's operations, and his stock sales have also contributed to the collapse of Tesla's stock price.
Mr. Musk was actively involved in the day-to-day management of Tesla and SpaceX before the acquisition of Twitter. Mr. Musk has been focusing much of his time on Twitter in the few short weeks after the deal was completed to pay off the significant amount of debt he incurred to purchase the business. This has caused him to become less involved in SpaceX and Tesla's operations, and his stock sales have also contributed to the collapse of Tesla's stock price.
To say that Tesla had a difficult year in 2022 would be an understatement. In reality, it was the worst on record, prompting some observers to declare the start of the business' downfall. Tesla's valuation a year ago was $1.2 trillion, roughly equal to the value of all other automakers put together. Since that peak, Tesla stock has decreased 72% in value throughout 2022, with a 7% decline at the end of the year.
Elon Musk dishonorably misappropriated about $200 billion of his funds. The eccentric CEO's activities have drawn much attention, and Tesla's terrible circumstances are sometimes blamed on his disputed acquisition of Twitter. This argument has some merit because Musk sold Tesla stock to fund the $23 billion necessary to purchase Twitter. Even though he said he would cease selling until 2024, if advertisers continue to stop using Twitter, he could need to increase sales to cover debt payments. If he changed his mind on this, both his reputation and the value of Tesla's shares would suffer substantially.
The time commitment he devotes to the social network has also raised concerns from major investors. It is oversimplified but alluring to attribute Tesla's future success to its charismatic CEO, whose shares and cryptocurrencies fluctuate in line with his social media activity.
The Twitter tale is a vivid part of the whole picture, but just one. The nightmare year for Tesla was more a result of a combination of significant problems and the slow development of new products. This critical moment has been expected for some time as the distance between production and delivery has grown. Price adjustments may be necessary since numerous conditions must be met in a precise manner for it to rise to its great worth, which is improbable under trying circumstances.
Fears of a global recession have reduced demand for luxury cars globally, and the collapse of the used vehicle market in the USA has given people in need of money more affordable choices. A severe COVID wave and a faltering economy are also expected to cause a decline in Chinese demand. Even positive investors now don't believe Musk's claim that 20 million vehicles would be produced by 20230.
Furthermore, it is becoming clear that Tesla's much-touted "Autopilot" is not on the cusp of becoming a game-changing self-driving system. Failure of a large FSD (Tesla's autonomous driving system) deployment and regulatory issues have highlighted that widespread adoption is still a long way off.
Despite its horrific year, it nonetheless established two new plants and delivered 1.3 million vehicles, a 40% increase over 2021. It continues to be by far the most valuable automaker. Its fall is relative rather than total. I am considering adding Tesla shares to my portfolio because of this.
Elon Musk, the CEO of Twitter, stated that the firm had roughly $1 billion in cash on hand as of December 2022. But even after the $44 billion agreement to acquire Twitter was finalized at the end of October of last year, he has also publicly broached the notion of bankruptcy, highlighted a "huge reduction" in income as some advertisers abandoned the site, and also carried out large layoffs.
$300 Million Payment Due
But when January concludes, Jack and his firm Twitter must make the first $300 million interest payment on the $12.5 billion loan they took from a syndicate of seven banks led by Morgan Stanley. They were stuck with the loans because of the commotion around Musk's acquisition and the choppy markets when they would have ordinarily offloaded them to investors.
Market observers now see little motivation for the banks to agree to any surprise maneuvers around the interest-payment deadline of about January end after they lost almost $4 billion on paper for supporting Musk's Twitter offer.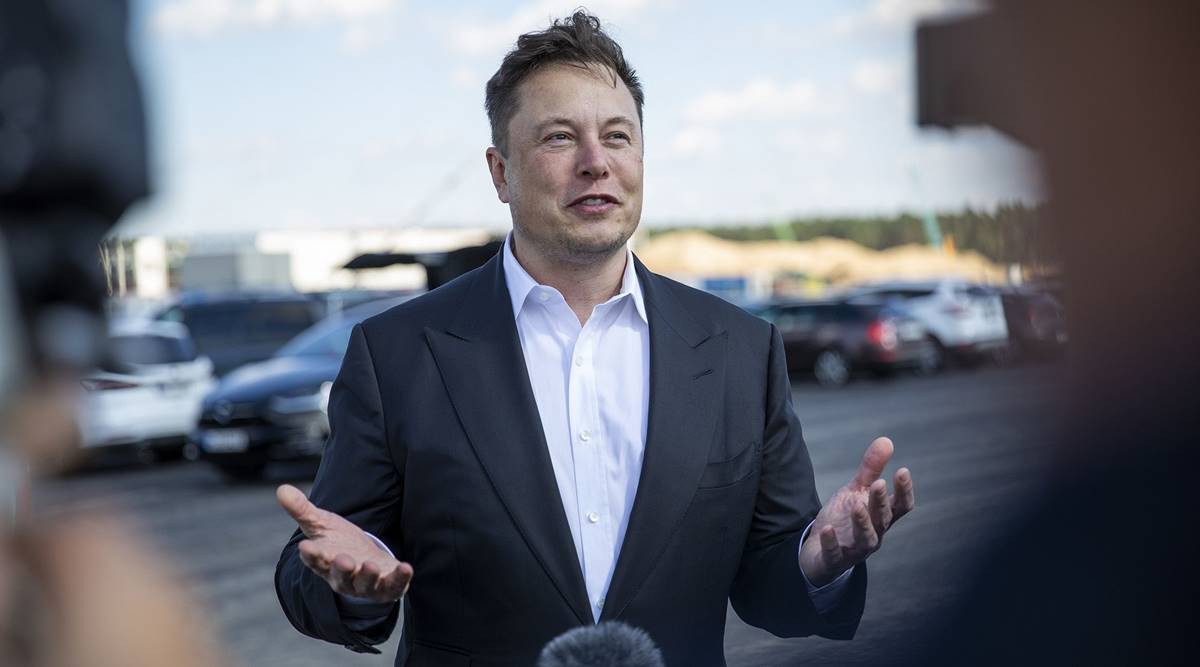 What Might Happen If Musk Forgets To Pay The $300 Million?
But if Twitter didn't pay its interest shortly, it may result in a default, which would let the banks drive the business into Chapter 11 bankruptcy. It's not clear if Twitter loans have the 30-day grace period that some debts do. The ramifications for Musk, who is said to possess around 79% of the business, would be severe and quick. Musk contributed more than $20 billion for his interest in the firm, even though Twitter, not him individually, is responsible for the debt. According to the article, it is now believed to be worth $11.6 billion, making up a major portion of his wealth.
Musk, who has a reputation for being erratic, may utilize the initial payment to open up more extensive discussions with Twitter's financiers. He has been working with the banks to find ways to reduce the burden of interest, which has gotten worse since he made his offer in April as interest rates have increased.
Bankers replacing some of the high-interest debt with new margin loans backed by Tesla Inc. shares that he would personally be liable for repaying was one among the many options being considered at the time. Some experts speculated that Musk would buy Twitter debt from the banks with the $3.6 billion in Tesla shares he sold last month, giving him a greater position in bankruptcy proceedings. It's uncertain, though, if Morgan Stanley and other businesses would be willing to give him fire sale prices.
Another possibility is that Musk will opt to stop using Twitter and concentrate on his other businesses, such as Tesla and SpaceX. Of course, if Musk pulled out, he would affect not just himself but also the other equity investors that joined his investment, including the $375 million-contributing sovereign wealth fund Qatar Investment Authority. We communicate with Elon's management team about his business plan because we support it and have faith in his ability to turn the firm around.
The Debt Details
Twitter owes interest on three big debt obligations: a $6.5 billion loan to investors in leveraged loans and a $6 billion bridge loan tranche divided equally between a secured and an unsecured tranche that banks intended to sell as trash bonds.All of the debt seems to be returned in quarterly payments, according to people with knowledge of the situation who requested to remain anonymous because they were discussing a private transaction and a debt commitment agreement dated April. 
According to calculations by sources and market parties who were not engaged in the Twitter sale, the interest that will be due shortly is predicted to be over $300 million, Based on the loan commitment document and an unsecured tranche maximum interest rate of 11.75%.
Depending on if the banks used their "flex" provision to raise the interest rate on the $6.5 billion tranche when the deal closed and whether Twitter is utilizing the one-, three-, or six-month version of the benchmark Secured Overnight Financing Rate, this amount may be greater.
The $500 million revolving credit facility for Twitter
Additionally, Twitter has a $500 million revolving credit facility that enables the firm to take out loans, repay them, and then take out new loans during the loan's term. If Twitter uses it, interest costs would rise considerably. Already, Twitter pays a 0.5% yearly access charge to the money. Twitter has been looking for innovative methods to save costs in the interim. It has occasionally stopped paying the rent on some of its office premises and directed staff members to try to renegotiate contracts with outside vendors. Twitter auctioned off hundreds of workplace furnishings this week.
According to the story, Musk has been intermittently tweeting about the Federal Reserve's decision to hike interest rates at the quickest rate in a generation.
To Raise $3 Billion in Funds
According to people familiar with the matter,  Elon Musk's team has been considering investing up to $3 billion in new funding to support a portion of the roughly $13 billion in debt that was added to Twitter Inc. as a result of his purchase of the company. According to the report, Musk's representatives looked into the idea of selling further Twitter shares for up to $3 billion in December.
In order to complete the purchase of Twitter in October, the CEO of Tesla borrowed close to $13 billion from a number of institutions, including Morgan Stanley and Bank of America. According to the report, Musk's team has told people familiar with the company's finances that, if an equity offering is successful, a portion of the $13 billion Twitter loan package that is unsecured and has the highest interest rate may be paid off. It will now be fascinating to see if Musk and Twitter can rapidly repay the $300 million interest payments or if Musk and his company might face more issues.
edited and proofread by nikita sharma