Trends
FAIFA Requests Government To Cut Duties On Cigarettes In Budget 2023
The Federation of All India Farmers Associations (FAIFA) asked the government to take measures to curb cigarette smuggling, which causes revenue loss of Rs 13,000 crore annually to the exchequer. FAIFA highlighted the growing menace of cigarette smuggling, which has resulted in various problems – from increased crime to huge tax losses for the government. The association called on the government to consider tax cuts to arrest cigarette smuggling, FAIFA said in a statement. Citing newspaper reports, it said the government plans to reduce the import duty on gold from the current 18.45 percent to about 12 percent.
The government is also planning to reduce Basic Customs Duty (BCD) on phones to make them cheaper to stop smuggling. While the government considers these options, it should also consider ways to stop cigarette smuggling.
Illicit cigarettes are in high demand across the country and currently exceed one-third of legal volumes, and the tax cut will drastically curtail this market, Gowda said. According to the DRI annual report, 11 million cigarette sticks worth Rs 93 crore were seized in 2021-22. Despite the hectic efforts of law enforcement agencies, it is difficult to control the smuggling of cigarettes as they are, on average 50 percent cheaper in India.
For decades, tobacco companies have made it easy to smuggle cigarettes and pack tobacco. Internal company documents reveal that smuggling was an integral part of tobacco companies' business strategies in the 1990s. The tobacco industry's involvement in smuggling was exposed, leading to public investigations, court cases, and extremely negative publicity for tobacco companies in the 1990s.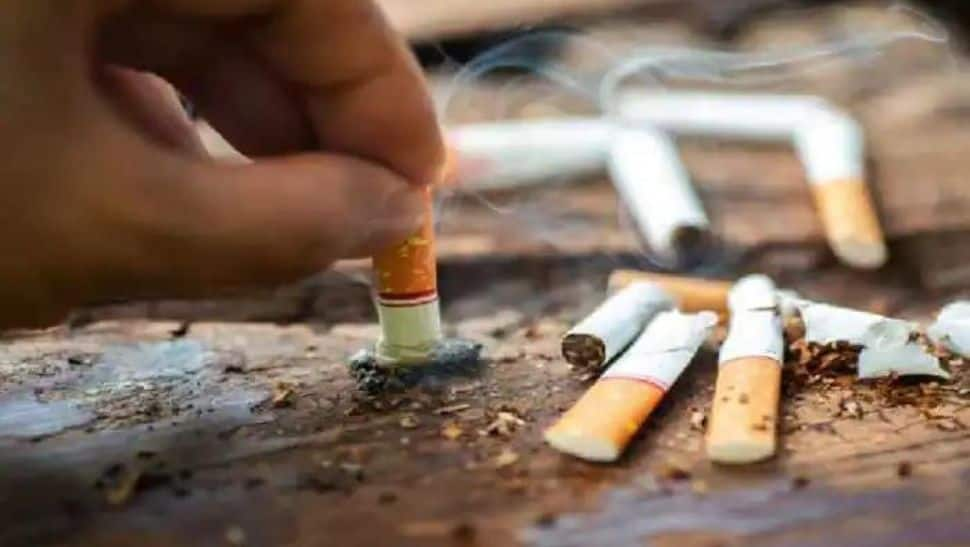 Using a massive public relations effort, they claimed that they had changed and were now victims, not perpetrators, of tobacco smuggling. However, current evidence suggests significant continued involvement of tobacco companies in the illicit tobacco trade.
Why Would Cigarette Companies Smuggle Their Product?
Smuggling benefits of the Cigarette Industry:
Tobacco companies get paid when they sell to a distributor regardless of whether they enter a legal or illegal channel.

The reduced average market price due to smuggling discourages exit and increases overall sales, especially sales among the industry's key targets – the young and the least affluent.

Industry uses smuggling to push for reductions in excise taxes, leading to increased sales on the legal market.
They further argue that the presence of illegal goods on the market indicates the need to lift import restrictions or privatize the state-owned tobacco company.
Historical Cigarette Smuggling
Big tobacco companies have an extensive history of facilitating illicit trade. In the late 1990s, it was estimated that a third of global annual Tobacco exports could not be attributed to legal distribution channels.6 Despite the tobacco industry's knowledge that cigarette smuggling increased sales to children, documents from the Truth Industry Document Archive and other evidence demonstrated extensive industry involvement in facilitating smuggling by transporting huge quantities of tobacco to "smuggling centers".
The cigarettes were then sent through these centers via the black market, often back to the countries from which they were shipped. Tobacco companies often suggest that cheap/illegal white cigarettes (cigarettes that are legally produced, usually not by a multinational tobacco company, but have no legitimate market and are produced to be smuggled elsewhere) and counterfeits (products bearing the manufacturer's tobacco trademark, produced by a third party without consent) are key components of the illicit tobacco trade.
However, diverse UK, European Union (EU), and global data consistently show that the single largest component of the illicit tobacco market is tobacco products that are manufactured legally by big tobacco firms. (Hereinafter referred to as the illegal tobacco industry). Around 70% of seized cigarettes were found to have come from the illicit tobacco industry.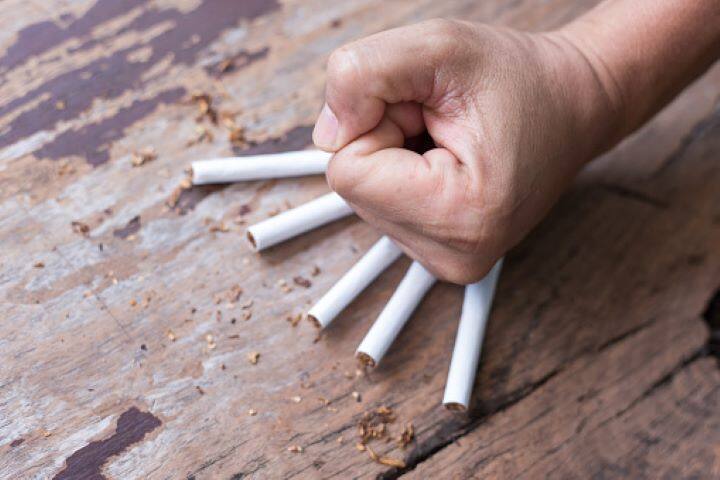 Tobacco businesses show that the illegal tobacco industry remains the single biggest problem in the EU-wide illegal cigarette market, accounting for an estimated 89% of the illegal market in 2007 and 58% in 2016. However, industry-funded reports tend not to emphasize, that their findings show that the illicit tobacco industry is the single largest component of the illicit market.
Remarkably, in contrast, the levels of counterfeiting, which the industry claims is "continuing to grow"3, are low – around 5% of the market in these comprehensive data sources. At best, the above evidence suggests that tobacco companies are failing to control their supply chain. Evidence shows that they overproduce products in some markets and oversupply in others.
Officials of DRI, in their report, expressed concern over cigarette smuggling and said that the high impact of taxes on sinful goods results in tax arbitrage in favor of smuggling. He said bootleg cigarettes are, on average, 50 percent cheaper in the Indian market compared to similar domestic brands. Cigarette smuggling is also a serious challenge because some of the smuggled cigarettes are counterfeit, and the quality of the tobacco and other ingredients used in them is inferior, he added.
In 2021-22, DRI officers seized 11 lakh canes worth Rs 93 crore. While 47 percent of these were from Myanmar, 22 percent were from the United Arab Emirates, and 31 percent were from others. The report states that the COVID-19 pandemic has forced policymakers and businesses around the world to rethink their prevailing policy/business models thoroughly. The same goes for smugglers and smugglers.
The DRI also said it seized about 833 kilograms of smuggled old worth Rs 405 crore in 2021-22, with most of the precious metal originating from bordering Myanmar. Directorate of Revenue Intelligence (DRI) officers have noted a significant shift in the pattern of gold smuggling during the pandemic, as the largest amount of gold seized in 2020–21 and 2021–22 originated from Myanmar. During 2021-22, Gold weighing 833.07 kg worth Rs 405 crore was seized by DRI officers.
DRI's 'Smuggling in India report 2021-22' states that even during the pandemic, organized transnational crime syndicates are involved in gold smuggling using sophisticated concealment techniques. India's gold imports were worth USD 34.62 billion in 2020-21 and grew by 33.34 percent to USD 46.14 billion in 2021-22. Smugglers are also using the land route as air travel has been disrupted during the pandemic.
Cigarettes were one of the most sought-after products smuggled into India during the coronavirus pandemic for profit margins; higher than gold. As air transport and cargo movements have been affected due to restrictions imposed by the Covid pandemic, smugglers have been using various modus operandi to illegally import cigarettes into India, particularly from Dubai (UAE), Myanmar, and Nepal, as observed by the Directorate of Revenue Intelligence ( DRI).
Seizures of illegal cigarettes increased by almost 20 percent during the pandemic (2020-21), according to a report by the top anti-smuggling intelligence agency. The agency seized contraband cigarettes worth Rs 76.95 crore, while the value of the total consignment seized was Rs 93.02 crore in 2020-21. The report said smugglers used to cover cargo in containerized sea cargo and trucks. He further summarizes that 65 percent of the total seized stock was made from hiding containers, 23 percent from vehicles, 5 percent from air cargo, and seven percent were seized cities.
According to The Tobacco Institute of India (TTII), the illegal cigarette trade, including smuggled products from abroad and locally manufactured cigarettes with tax evasion, accounts for one-fourth of the country's cigarette industry. India is considered to be the fourth-largest illegal cigarette market in the world.
Most of the seized stock violates the Cigarettes and Other Tobacco Products Act (COTPA) because the packages do not have the mandatory pictorial warning. Dubai continues to be the main transit point for cigarette shipments to India. The brands that are illegally coming to India are said to be manufactured in Indonesia and Malaysia. Shipments are initially sent to Dubai from Southeast Asia and then diverted to India. At present, Dubai and Myanmar are considered the two main points for smuggling contraband cigarettes into the country," said a DRI official.
Edited by Prakriti Arora