Trends
The European Union's energy crisis will result in years of shortages and blackouts.
Due to less-than-ideal wind conditions, the EU has had significant internal wind-generating constraints. Up to one-fifth of the energy supply in significant portions of northern Europe's energy market, particularly in Germany and the Netherlands, comes from wind energy. Reduced wind power contributions to electricity generation have increased the demand for coal and gas.
The German nuclear power phase-out has made the energy market even more constrained. This might be a warning sign for an energy system in the future when baseload power supplies and/or large-scale batteries cannot compensate for renewable energy curtailment caused by unfavourable circumstances.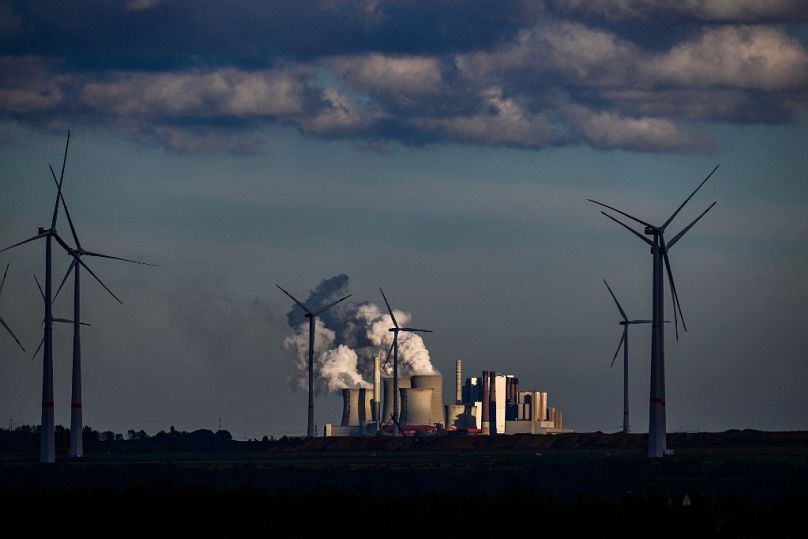 The Groningen gas field's domestic gas reserves are also diminishing as the field prepares to close in 2022. The level of gas storage has also fallen to record lows. A persistently low level of replenishment was maintained throughout 2021 as a result of the depletion on supplies to meet the demand for electricity for air cooling and later heating. In May 2021, stocks were at 30 billion cubic metres (bcm), down from roughly 90 bcm in 2020 and an estimated 117 bcm of storage space in the EU.
The pace of replenishment is a crucial determinant of how resilient the energy system will be over the long term (Winter 2021-22) and short term (to market tightness and excessive pricing). Because of the low inventory levels, Europe won't be protected from lengthy market volatility. Some researchers predict that EU storage levels won't reach historical norms until next winter, which adds to consumers' anxiety both in the industrial sector and at home.
It will be simpler to predict the availability of LNG cargoes to reduce demand in the EU when additional LNG export facilities open in the US following Covid-19 and weather-related closures. Future supply shortages and overly intense competition may be resolved by strategic negotiations with US LNG exporters for priority deliveries to the EU. These may occur in connection with the next EU-US Energy Council (planned to take place in early February 2022). Gazprom has appeared "unable" or "unwilling" to supply more although Russia has continued to fulfil its contractual obligations.
According to Russia's official viewpoint, Covid-19's wildfires and outages reduced its gas capacity and flexible supply quantities in 2021. After the fires at the Novy Urengoy facility, throughput from the Yamal pipeline at the Mallnow metering point on the German-Polish border fell sharply to 49 million cubic metres (mcm)/day (from 81 mcm/day) on August 11.
Additionally, Gazprom is required by law to first replenish domestic gas reserves, which were drastically depleted following a harsh winter. While some contend that Russia is attempting to exert pressure on the EU about the Nord Stream 2 (NS2) project, the short- to medium-term importance of Russian gas exports to the EU appears to be unaffected by the method of delivery. However, even if Russia agrees to transfer more volumes to Europe, gas storage facilities cannot instantly be refilled. As a result, in the case of a long and harsh winter, demand will continue to exceed supply, thus escalating the dynamics of the existing market tightness.
Due to competitors (especially China) that are able to replenish gas stocks more quickly, the EU industry will be at a competitive disadvantage and may experience social unrest as a result of high consumer energy bills that will affect both industry and households. This will also increase the price of essential commodities. Finally, the EU's aggressive climate agenda and tighter Emissions Trading System (ETS) regulations caused a long-awaited increase in carbon prices, which reached an unheard-of peak of €88/tonne on December 8, 2021.
High carbon prices result in a high premium for switching from gas to coal; scarcity and rising gas prices have compelled utility companies to switch to coal despite the significant carbon premium, driving both gas and coal prices higher and applying strong inflationary pressures on the cost of electricity, which in the EU is directly correlated to the price of gas under the marginal pricing model.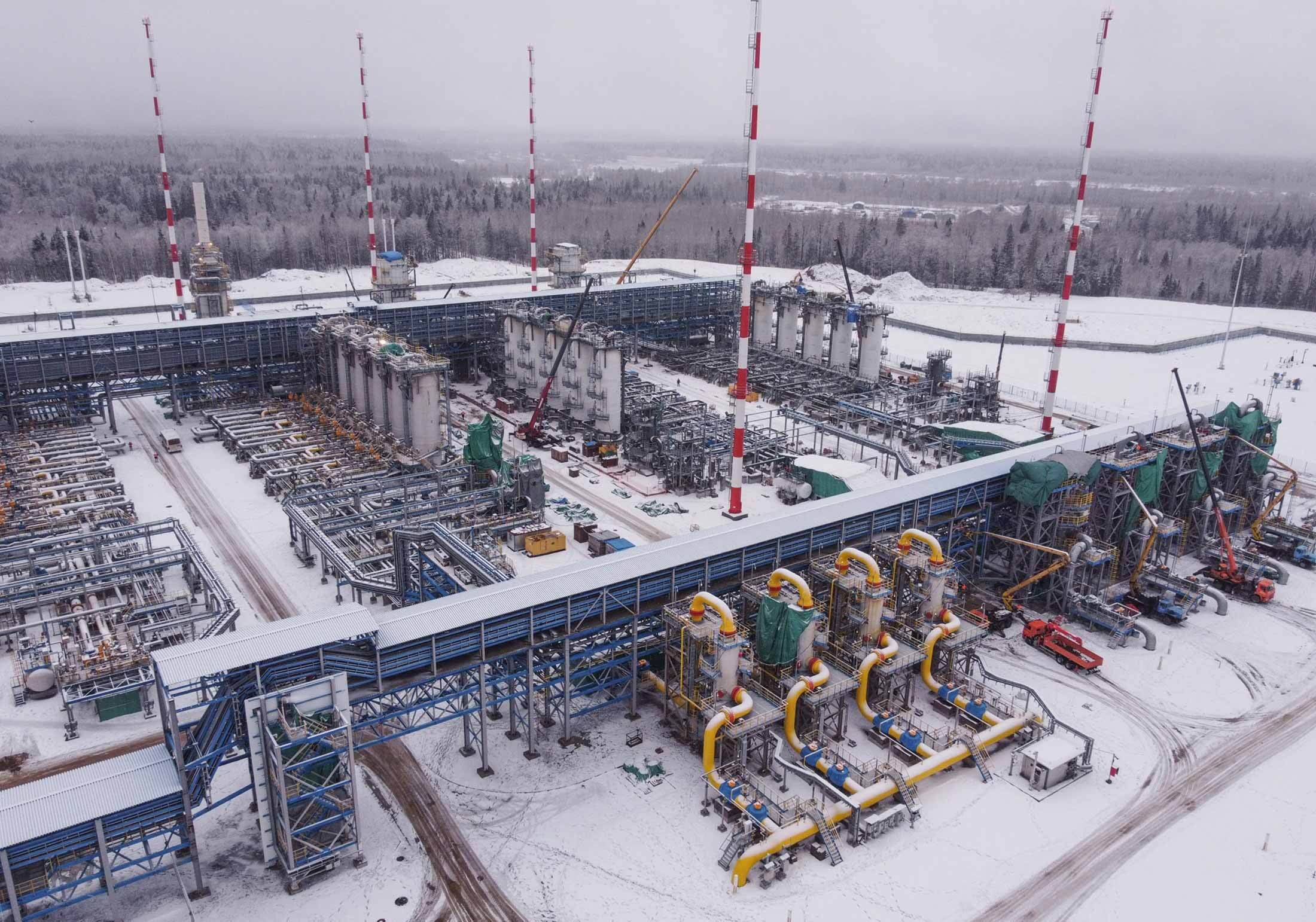 THE FUTURE PATH
Weather is an important factor to consider when analyzing the energy crisis; if the winter of 2021/22 is as cold as the previous one was in Europe and other parts of the world where markets it competes with for energy resources are located, this could exacerbate the current crisis (meteorological models seem to indicate that this will be the case). An already terrible scenario would get worse if the security situation in Europe's eastern neighbors worsened.
Policies should be focused on developing mechanisms to first survive the unpredictable volatility in the energy market and second, thoroughly stress-test the transition process, which is probably not going to go as smoothly as policy rhetoric would have you believe. Price swings have historically been reduced by strategic reserves, minimum inventory requirements, and subsidies for low-income consumers. Gas markets can also benefit from this strategy.
Other tactics can include changing customer behavior and enhancing energy efficiency, as well as increased demand aggregation and communal gas buying. The following suggestions would be worth taking into account as the EU continues to deal with the effects of the energy crisis and searches for long-term fixes to the supply-demand imbalances that will come along with the trajectory of decarburization.
Maintaining market fundamentals is crucial going forward, but when markets fail to balance supply-demand dynamics, a collective response within the EU is required, automatically activating solidarity measures and demand aggregation, as an antidote to the current cacophony of measures, to avoid self-reinforcing volatility and disruption and the economic damage caused by price spikes.
Demand-side management: To reduce non-essential consumption during peak demand, demand-side management is a crucial strategy that has to be widely implemented. Additionally, capacity markets have historically been widely employed to enable base load supply to be activated effortlessly without price externalities; hence, these methods shouldn't be hastily abandoned. To evaluate resource agility within the power system, effective load-carrying capacities (the capacity to operate under maximum stress on the power grid) should be measured.
Relationships with Russia face a new litmus test because of gas imports and pipelines: either Russia takes advantage of the chance to impose requirements on the EU, or the two sides may transcend their adversarial dynamics and forge a new constructive partnership.
It may be necessary to ensure supply from Russia via current channels or the NS2 in order to effectively address additional market volatility over the medium term (23). It is necessary to deescalate the situation since the present escalation of hostilities with Ukraine is alarming and might impair supplies to Eastern Europe, a development not without precedent.
Alexander Lukashenko has threatened to stop gas shipments through the Yamal pipeline, thus Russia's clout may also prevent the rolling blackouts that such an interruption would unavoidably cause in Europe. It is crucial to advance the East-Med pipeline, update the Algerian pipelines, reopen the Maghreb-Europe gas pipeline, and safeguard Azeri gas flows via the Trans-Adriatic Pipeline.
Although enhancing gas infrastructure could appear at odds with the goal of having net-zero emissions, the existing dynamics unmistakably show that gas will remain important, at least in the long future. Any new infrastructure development must guarantee that sustainable energy carriers like hydrogen, synthetic gas, and bio gas are supported in order to allay concerns that gas infrastructure may become a stranded asset.
LNG gas imports: In the future, market dynamics rather than long-term contracts will determine pricing in a global gas market that is no longer confined by pipelines and close proximity to other gas consumers. Given that Asian clients are ready to pay more for LNG cargoes, the EU should take rigorous precautions in order to prepare for this heightened competition.
The EU should prioritise negotiating LNG contracts with Israel or Egypt in this situation. Additionally, it would make sense to guarantee LNG supply from both Russia and the United States. The current conditions of increased global demand and the lack of consistent baseload capabilities have shown that the EU Member States' shift away from long-term buying agreements is premature.
Managing the transition:
The trajectory of the energy transition is crucial, and energy models indicate that it is also technologically and financially possible (24). Therefore, radical decarbonization should be pushed resolutely and decisively. However, this will need more time and effort than what policy recommendations have trained us to anticipate. As we move down the decarbonization road, a pricey environment might become the "new normal." To balance the market's excessive volatility, critical thinking and system proofing are essential.
Collective strategic reserve:
This is a requirement for oil stockpiles in IEA-affiliated Member States, but the EU may impose it as a minimum proportion of gas consumption for all of its Member States. Currently, Member States are in charge of their own gas reserves, and there is an uneven distribution of gas storage facilities across the continent. A common inventory, similar to how the IEA handles oil strategic stocks (both held by governments and private companies), provides a useful model.
Collective energy crisis fund:
 Using the EU's carbon permit revenue budget to relieve adverse cost pressures is a suggestion that merits consideration because this crisis will probably reoccur, and the Member States that are most dependent on fossil fuels and are poorer are those that will be most affected, causing divisions to persist as we move toward a net-zero energy future.
Energy efficiency:
In addition to pan-European awareness programmes aimed at encouraging more sustainable lifestyles, it is crucial to scale up efficiency requirements for manufacturing, construction, and appliance use. The EU's attempts to ensure energy security have prioritised diversifying the sources and routes of its gas supply; however, this strategy needs to be applied to the new energy system as well. Although the Union has pledged to increase Member States' ability to swap power, there is still a long way to go.
Just the energy transition: The current crisis also highlights the fact that the transition process has increased disparities already present throughout the Union. People who are already regarded as energy vulnerable have been disproportionately affected by the rise in energy prices. As a result, there are now more conflicts and inequities inside and between Member States. These disparities feed societal unrest and serve as fodder for populist politicians who spread disinformation about the change, which causes financial volatility.
edited and proofread by nikita sharma