Trends
Government of India Moving on the Trails of its Worst hit Neighbouring Countries in 2022.
Is India Moving on the Trails of its Neighbouring Countries in 2022? 
Government of India Moving on the Trails of its Worst hit Neighbouring Countries in 2022.
Economic condition of India in 2022–
India is one of the world powers which were drastically hit by the COVID-19 outbreak. There hasn't been just loss of lives but the economy of our country has been badly affected too. While on one hand, most countries revived from the pandemic economic losses, India is still on the downhill. Let's look into the numbers to understand the scenario better. 
India's GDP for the Financial Year 2021 had dropped by 7.3% and this proved to be a major blow to the Modi Government. Even though the Finance Minister, Nirmala Sitharaman, estimated the GDP rise for the financial year 2022 to be 9.2%, the Real GDP(Absolute), from the COVID era would be merely 1.3%. The ministers declared pandemic to be the reason behind such slow growth rate but in reality, poor governance post pandemic ate away our financial growth.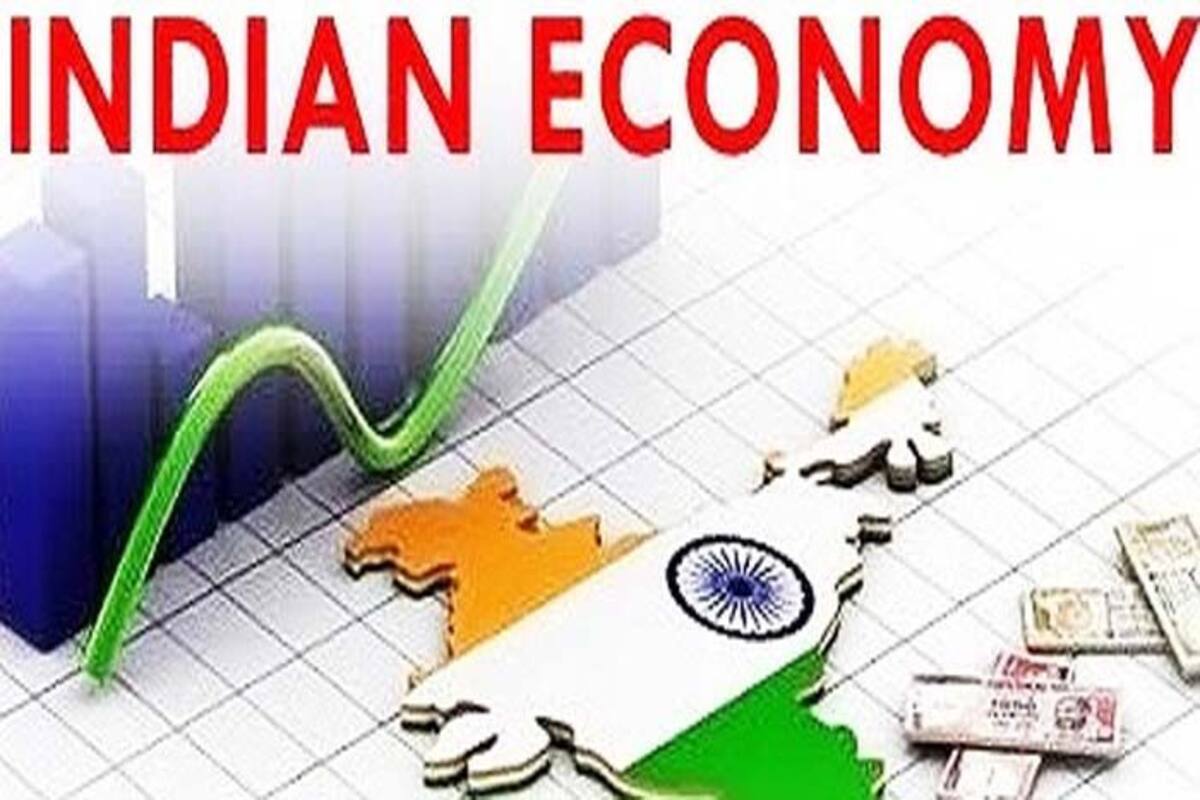 Following is a table of estimated growth percent in all the sectors-
 

FY 2021

FY 2022

Agriculture

3.6%

3.9%

Manufacturing

-7. 2%

12.53

Construction

-8. 6%

10.7%

Trade, Hotel, 

Transport, 

Communication

-18. 2%

11.9%
As one can see, the numbers given shoe extremely high ambitions of our government, but this scenario is possible under only extremely ideal circumstances. The for this to be possible chances are very low. Probably, as low the chances of existence of Utopia.
D.K. Joshi, Chief Economist at Kaisel, and NR Van Murthy, Economist and VC at BR Ambedkar School of Economics opined that even though the overall GDP as well as the sectoral GDP had crossed pre-pandemic levels in many segments, the was very uneven. One can't call it broad based as yet but private consumptions still trail pre-pandemic levels. 
The contract based services which are also labour intensive are still 8.5% below the 2019-20 levels so the unevenness of the recovery is discomforting. 
The recovery in the trade sector is still below the pre-covid situation but if we look at the other sectors, they have done much better than the pre-coveted conditions. There is no doubt that the touch based services are still seeing the brunt of the COVID impacts. 
Steps that the government most take to improve our economic situation-
Extend support to the rural areas as well as the urban economy. For rural, it could be in the form of MGNREGA spending increased allocation because the employment position is yet normalize. 

The contract based services are yet to normalize so they will be willing to require support either in terms of cheaper loan guarantees or income transfers to the urban poor. 

The third thing is that the private investment recovery has been very gradual in India and it will be very cautious so the government needs to keep pumping money into the infrastructure. 

The fourth issue that the budget needs to address is normalization of deficit over the medium run. This will allow the government to create fiscal space for spending in critical areas. There is no need to continue focus on government capex programs which they started in the last budget and they need to scale up and continue that framework. 
If they continue, they would be able to achieve the public debt target that they are setting for themselves. 
Fiscal path made it very clear that the bad news is in the private consumption sector. Its share in GDP is still lower than what it was supposed to be two years ago. The share of consumer spending in the financial year 22 is projected to be 54.8 percent compared to 56 percent in FY 21 and 57.1 in the year before that. 
Rising inflation does not bode well with the economy. Meanwhile investments have begun to pick up according to the estimates, grossed fixed capital formation's contribution to real GDP is projected to be 32.9 percent in FY 22 compared with 31.2 percent in FY 21 and 32.5 percent in FY 20.
Madhan Sub, novice chief executive in Economics at Bank of Baroda says this could be challenging as States have been given the uncertainty on their fiscal balances. This number is susceptible to a major revision when the final estimates are released. Meanwhile, government expenditure is seen growing by 7.6 percent this fiscal.
While these numbers present an encouraging picture on the economic rebound, the effect of restrictions due to the increase in Corona virus case load will be known better at the end of this month, that is, when the first revised estimate of GDP for FY 21 will be released. The release of second advance estimates of GDP for FY 22 on February 28 may also lead to revision and growth rates. 
Now let's take a look at our neighbours-
Sri Lanka
Despite being ahead of India in several aspects, Sri Lanka is facing the worst political and economic crisis in its social history. 
Post the war era, Sri Lanka's GDP growth was 8-9%. However, probably due to the global rise in commodity prices, its economy has been on a downward spiral since 2013.Furthermore, the capital fight did the work of draining Sri Lanka's foreign exchange reserve. 
Asian Development Bank stated that the crisis is a result of twin deficits economy. 
In 2018, Sri Lanka was one of the largest growing economy owing to tourism. But in April, 2019, several terrorist attacks and blasts killed hundred of civilians which affected the tourism sector badly. 
Later in 2019 elections, President Gotabaya Rajapaksha had promised to cut value added tax by half. The logic behind this decision was that less tax would lead to more expenditure. But this didn't come out as planned due to the pandemic and Sri Lankan economy fell badly. 
Another major reason was a hasty decision taken by Rajapaksha to switch to organic farming. This not only affected the production but also led to severe scarcity of basic food. Sri Lanka became bound to spend almost $4 million to import something so basic as staple rice. 
China also played a major role in ruining the country's economy by trapping it with its debt diplomacy. When countries are unable to pay debt, China takes over its major assets. 
In March, Sri Lankan rupees fell from 200 to 300  for 1 dollar. 
All the 26 ministers Sri Lankan parliament have submitted their resignation to the prime minister. 
The country is on the verge of collapse. 
2. Pakistan
Pakistan is infamous for the fact that no prime minister has ever been able to complete full tenure of five years.
In 2018 general elections, two major political parties headed by Nawaz Shareef and Bilawal Bhutto were defeated by a novice party named  Pakistan Tehereek-e-Islam headed by Imran Khan. The later had no political background and was just a retired crickter. 
The other two parties were defamed for nepotism and corruption so Imran Khan rose as the last hope to save the country. He promised to fight against Ahemadi Muslims and defend blasphemy. His Jingoistic Nationalism helped him win the election by 178 seats. 
However on March 18, his own part members started rising against him. About twenty four PTI members rose in rebel. On the side-lines the economy of the country kept ruining while the major political leaders were busy in the nonsensical war of throne. 
By March 23, coalition party also started to leave. 
Imran Khan gave a media response that since he was increasing his diplomatic ties with Russia, the American ministries got angry and has been instigating the opposition. The US state Department clarified that this this statement was merely an act of nonsense. 
On April 3rd, there was going to be a vote of no confidence but Imran Khan failed to appear in it. The Chief Justice of Pakistan gave suo moto cognisance and showed brilliant independence by saying that Imran Khan's act was unconstitutional. On April 9, Imran Khan lost by 104 sears. 
Besides being a political failure, Pakistan has also been far behind the average countries in terms of economy. Pakistan's economic freedom score is merely 48.8 and it is ranked 34th among 39 countries in the Asia–Pacific region. Its overall score is below the regional and world averages. 
3. Nepal
Nepal is undergoing liquidity crisis. Its forex reserve has collapsed with current balance of $9.5 billion which is only enough to sustain seven months. 
During the pandemic period, the banks had excessive cash and they decided to give out loans at very low rates of interest. But people failed to pay back the debt and there emerge liquidity crisis.
The central bank put ban on maximum imports and thr letter of credit was not to be open for many items including fish, dairy, natural honey, plants, vegetables, nuts etc. The government had suspended the country's central bank governor, Maha Prasad Adhikari over disagreement with Finance Minister Janardhan Sharma for not doing enough to pull the economy from distress. The governor usually enjoys a term of five years but this was the second time that this happened. 
Banks are now unable to give loan or credit and have increased deposit rates. Even though central banks discouraged imports, there has been 42% jump in it. 
Federal government has demonstrated weak initiative in spending money on development activities. 
Nepalese government is on the brink of collapse. 
A point to be noted is that India will take $200 billion debt in the financial year 2022-23. In the last financial year it had borrowed ten lakh crore. Will India too drown in debt tax? 
4. Afghanistan
Afghanistan is known as the graveyard on empires. Several countries and powers tried to plunder it and take over but they all got defeated. 
| | |
| --- | --- |
| 19th Century | Britain |
| 20th Century | Soviet Union |
| 21st Century | USA |
    America had spent two trillion dollars on Afghan and spent twenty years on it. However, as America retreated, Taliban took over. 
In the 1800s, Britain felt motivated to take over Afghanistan and they replaced the kind Amish Dost Mohammed with Shah Suza. But soon the Britishers got defeated in the first Anglo Afghan war. In the second Anglo-Afghan war, Britain won and apointed Abdur Rehman.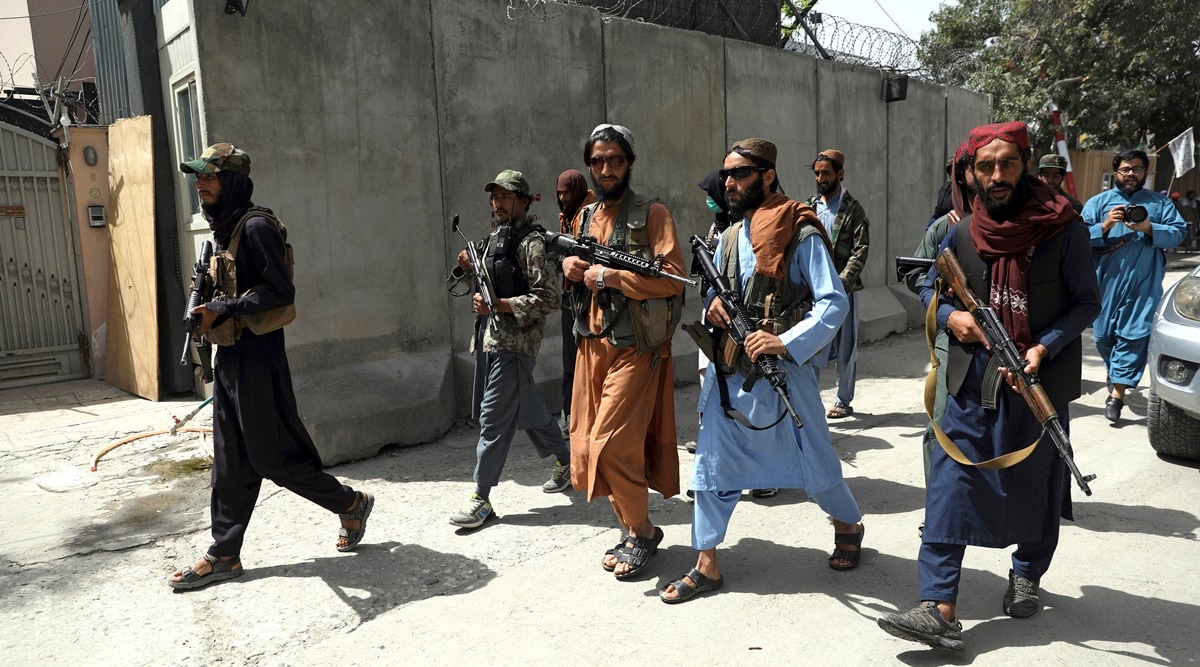 In 1893, Durand line was drawn between India and Afghanistan and in the third Anglo-Afghan war in 1919, Afghanistan got independence under the leadership of Emer Amar Ullah Khan. 
The earlier UK invasions and today's US and Russia invasion have one cause, that is, to make Afghanistan civilised. Ironically, Afghanistan is now one of the worst hit nations and falls behind all the countries in aspects such as development, health, economy, happiness, literacy etc. 
In 1926, Amar Ullah Khan brought a liberal and progressive Constitution. He offered equal rights for all against strict codes for women, opposed polygamy and brought about a wave of development. But in 1929, rebellions rose and the kind got defeated and fled to British India. 
From 1940 for forty years, Nader Shah ruled Afghanistan. Pashtuns formed 38 percent of the majority. For this reason, Afghanistan supported Pakistani revolution. 
All in all, in all the rules till Daud Khan's tenure, Afghanistan was a peaceful and beautiful country with a very modern ideology. But the US and Russian empires took over it again and it started to go in ruin. Most if the rulers who tried to bring a revolution in the country got assassinated by the extremists.
Russsia entered to declare war against Muzahiddeen but the US supported him. Osama Bin Laden got on the nerves of the American ministry and had to get encountered by the US ministry. It should never be forgotten that America gave shelter to Taliban and let it rise. 
Currently Afghanistan is under the control of Taliban. Women are being molested, killed and raped if the don't follow the extreme Islamic codes. Men and children are being brutally killed if they don't heed to the laws of Taliban. No country has so far been helping Afghanistan. The people there are dying either because of brutal murder or hunger. 
Banks have run out of money. People there sell organs or daughters in exchange of grains. Ninety five percent people don't have enough food. The major powers have made the scenario even worse by putting sanctions on the Taliban government 
5. China
The economic hub of China, Shanghai is now facing another lockdown after having reported thirteen thousand new cases. China's zero COVID strategy has proved to be extremely costly. The country's factory output has been shrinking and it generated the lowest output in two years.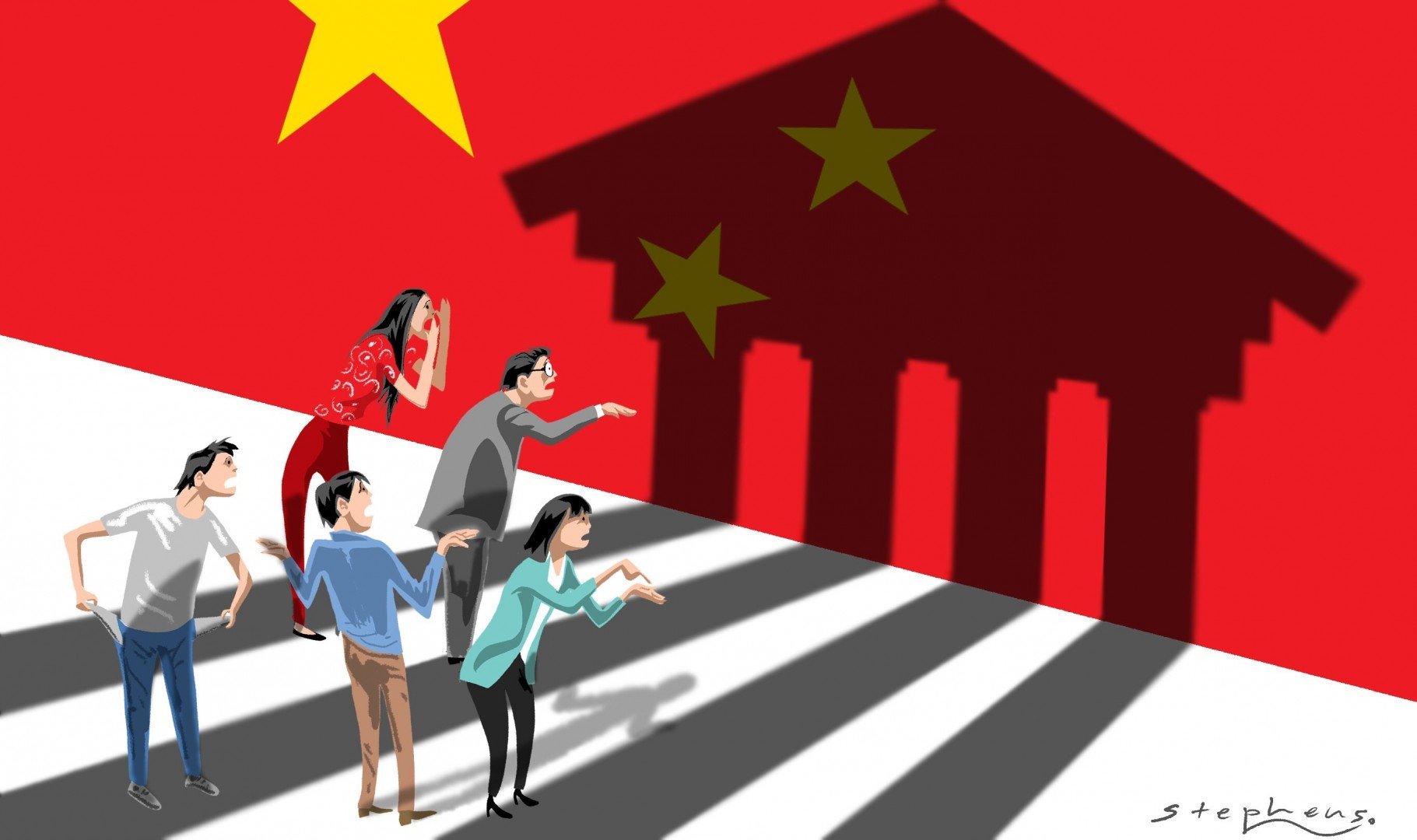 The goal growth of the country was 5.5%  GDP but it seems to have slumped. In a major turn of events, Tesla cancelled production at the Chinese centre. Walt Disney closed the Shanghai resort which badly affected the Chinese travel. Authorities stated that this is the most difficult and critical juncture for the Chinese economy. 
Conclusion-
India must learn from the mistakes of its neighbouring countries. Like all the countries mentioned above, India too is facing similar scenario due to several reasons listed below. 
The economy is bound to get a severe blow if the government orders for another lockdown. However if that is not done, thousands of people will die again due to lack of precaution. Neither the citizens nor the government is ready to face it. 
Our government is an extreme Hindu supporter. The Muslims in our country have been facing existential crisis due to oppressive measures being taken by the Hindu oriented BJP government. In retaliation, the Muslims are taking it to streets and violence to oppose the oppressor. Our country is headed towards bloodshed and civil war.
The Modi government seemed to uplift the Indian economy in the beginning of its tenure but as of now, there is high inflation in the market and the middle class is being pushed downwards into poverty.