Stories
Petrol and diesel prices increased by Rs 3.20/ltr: History of fuel hike in Modi government's rule
Petrol and diesel prices have risen for the fourth time in a row; in the last five days, costs have been increased by Rs 3.20/ltr.
Today, petrol and diesel prices in Delhi were Rs 98.61 and Rs 89.87 per litre, respectively (increased by 80 paise). Petrol and diesel rates per litre in Mumbai are Rs 113.35 and Rs 97.55, respectively (increased by 84 paise & 85 paise, respectively)
After a 137-day freeze, retail gasoline and diesel prices have been raised for the fourth time this week. Oil marketing companies (OMCs) increased petrol prices for the fourth time in five days on Saturday by Rs 0.80 per litre.
Fuel and diesel prices in Delhi climbed by Rs 0.80 per litre today, to Rs 98.61 per litre and Rs 89.87 per litre, respectively; petrol and diesel prices per litre in Mumbai jumped by Rs O.84 and Rs 0.85 today, to Rs 113.35 per litre and Rs 97.55 per litre, respectively. Among metro cities, Mumbai has the highest fuel prices.
Since the price modifications resumed on March 22 after a four-and-a-half-month hiatus, there have been four rises of Rs 0.80 per litre. The price increases are the most significant since 2017 when the government began linking gasoline prices to overseas markets and institutions' daily price changes.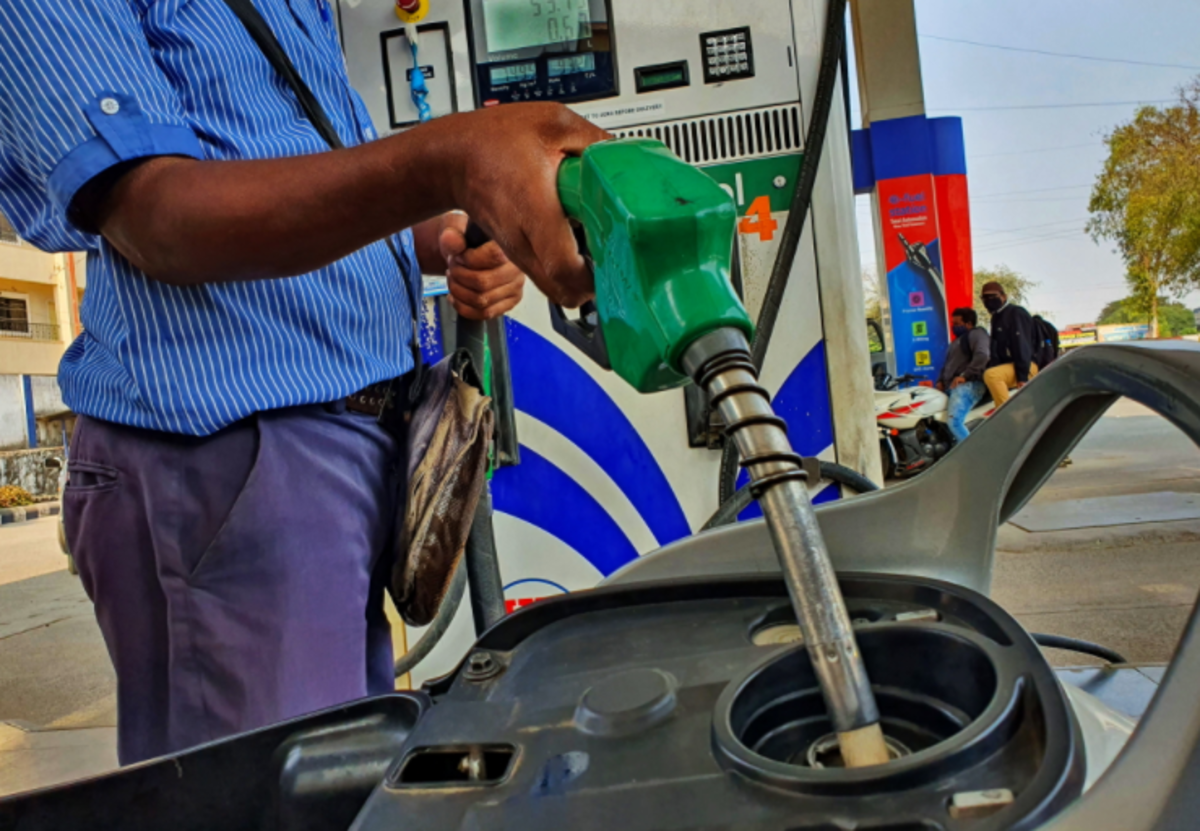 These are the most significant single-day price increases since the daily price revision began in June 2017. In four increases, petrol and diesel prices have risen by Rs 3.20 per litre. Since November 4, when halted daily adjustments in India due to elections, global crude oil prices have increased by $30 per barrel. They anticipated daily rate modifications to start on March 10 following the assembly election results, but they were delayed, possibly due to inflation worries.
Crude oil is now $117 a barrel, up from $82 on November 2, and OMCs appear to be gradually passing this rise on to customers.
When comparing the fuel price control mechanism in place during the UPA's Manmohan Singh's tenure with the current 'chaotic' situation under Prime Minister Narendra Modi, and former Congress leader Minister Basavaraj Rayaraddi stated that the skyrocketing prices of petroleum products were not the result of crude oil price fluctuations in the international market or the COVID-19 pandemic, but rather the Centre's unscientific taxation policy.
"The international crude oil price has dropped from $112 a barrel in 2014 to $62 a barrel. As a result, fuel prices in the domestic market were expected to reduce. They are, however, soaring as a result of the Modi government's irrational taxation strategy. Under the NDA, petrol prices have risen from $9.48 per litre to $32.90 under the price of a litre of petrol under the Goods and Services Tax (GST), according to the Ministry of Petroleum and Natural Gas (PMPR). Diesel excise duty has increased from $3.56 to $31.81 per litre during the same period.
The State VAT for a litre of gasoline has risen from 18 to 26 in the B.S. Yediyurappa government, up from 18 in the Siddaramaiah administration. Despite a substantial drop in crude oil prices on the worldwide market, the fundamental cause of increasing fuel prices in the domestic market is outrageous tax increases. Fuel prices would immediately fall if they rationalised the taxation system. However, the Modi administration is unwilling to do so. "Mr Rayaraddi stated at a press conference in Kalaburagi on Monday that the Modi government is not willing to do so since it has vested interests to serve.
State-owned gasoline retailers Indian Oil Corporation (IOC), Bharat Petroleum Corporation Ltd (BPCL), and Hindustan Petroleum Corporation Ltd (HPCL) collectively lost roughly USD 2.25 billion (Rs 19,000 crore) in income during the election season, according to Moody's Investors Services. At an underlying crude price of USD 100-120 per barrel, oil companies "would need to raise diesel prices by Rs 13.1-24.9 per litre and gasoline (petrol) prices by Rs 10.6-22.3 per litre," according to Kotak Institutional Equities.
According to CRISIL Research, a 100 per cent pass-through of an average USD 100 per barrel crude oil will need a retail price increase of Rs 9-12 per litre and a Rs 15-20 per litre increase if the average crude oil price rises to USD 110-120. Because India relies on imports for 85 per cent of its oil, retail prices fluctuate with the global market.
According to industry analysts, a $1 increase in crude prices might rise by 50 to 60 paise per litre in retail fuel prices. Crude oil prices have been increased by roughly $38 per barrel since November, equating to Rs 19-24 per litre over the previous price freeze. Experts believe that nit will pass on all of the increase to customers and that the price increase will be gradual.
Like in November, the government may intervene with tax relief. Duty and taxes make up about 40-50 per cent of the price and are a significant source of revenue for both the federal and state governments. On the other hand, tax cuts would result in considerable revenue losses for both the federal government and the states.
Unhelpful Amid the Russia-Ukraine conflict, the NCP claims that the Modi government lacks moral legitimacy to raise fuel prices.
When world oil prices were at their lowest, the Narendra Modi government did not provide relief to the Indian people. Hence, according to the NCP, it lacks the moral legitimacy to raise fuel costs in the aftermath of the Russia-Ukraine conflict.
The Maharashtra unit's top spokesperson, Mahesh Tapas, claimed that now that the Assembly elections in Uttar Pradesh and four other states are completed, the Centre appears to be considering an "imminent spike" in retail fuel prices.
He stated that the international crude oil price has climbed to $140 per barrel due to the Russia-Ukraine conflict.
"At a time when the international price of crude was at its lowest, the Modi government did not provide any help to citizens by cutting retail gasoline and diesel rates." As a result, the Modi government should not be alarmed by rising crude oil prices. " Tapas said it has no moral authority to consider raising retail gasoline prices shortly," Tapas said.
According to the NCP leader, people had been hard struck by the COVID-19 outbreak and the resulting lockdown, and an increase in fuel prices would be devastating.
"The Union government should shoulder the responsibility and relieve citizens of any price increases for petroleum items," he stated.
According to the NCP leader, the country was also in the midst of a stagflationary period, in which GDP was dropping and inflation was growing.
Measuring the rise
The Narendra Modi government has hiked fuel and diesel prices by 40% and 56%, respectively, in the seven years since taking power, from Rs 71.41 and Rs 57.28 to Rs 100.21 and Rs 89.53.
Petrol and diesel prices were risen by 77 and 66 per cent, respectively, during the first seven years of the preceding United Progressive Alliance (UPA) government, from Rs 36 and Rs 23 to Rs 63 and Rs 38.
Why did prices rise under different regimes?
Crude oil prices rose by 222 per cent during the UPA's tenure, from $34.16 per barrel to $110 per barrel, between 2004 and 2014. The fundamental cause of the rise in petroleum products was this.
Crude oil prices have dropped by 28% since 2014, from $109 per barrel to $78.85. (average June 2021 values by Petroleum Planning & Analysis Cell). Higher taxes are to blame for the rise in petroleum product prices under the Modi government, notwithstanding a drop in crude costs.
The petroleum price paid by dealers, i.e. without any levies, made up approximately two-thirds of the retail price in June 2014, after the new regime took office. Taxes and levies accounted for roughly 60% of the retail selling price in July 2021.
According to a finance ministry response in Parliament during the April-January fiscal year 2020-21, excise duty received from selling fuel accounted for around 12% of the government's gross tax receipts. This represents a threefold increase over the previous year's share.
Government-provided arguments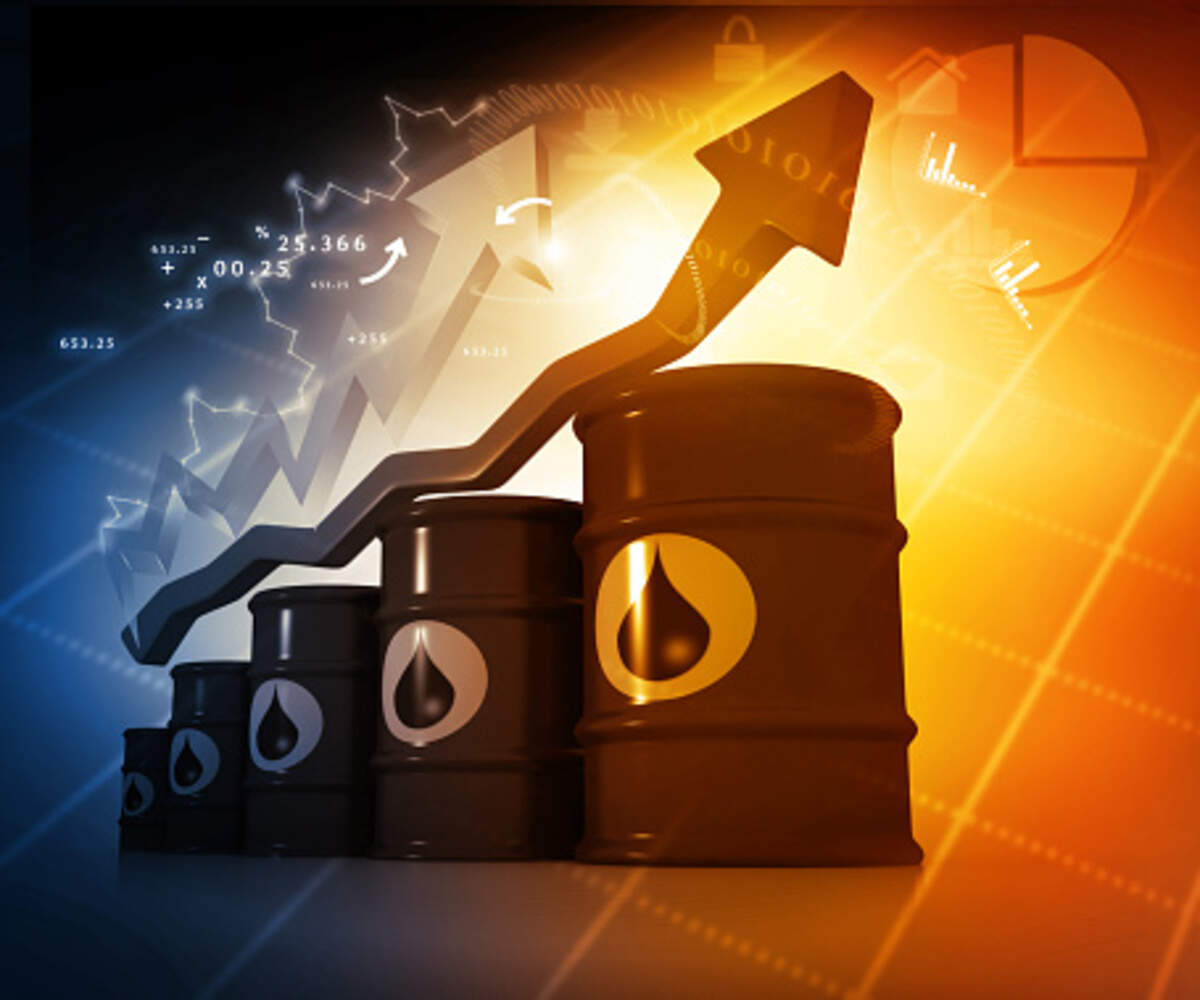 The UPA government justified the price increase by claiming that it was necessary to protect public sector oil marketing firms (OMCs) from suffering massive losses.
"What we did was purely necessary," claimed Murli Deora, the then-oil minister. We were forced to do so because oil PSUs were facing recoveries of Rs 74,300 crore (revenue loss on fuel sales this fiscal). In its critique, the opposition is a hypocrite."
The ruling Bharatiya Janata Party (BJP) has attributed the rise in costs to various factors.
Last month, Petroleum Minister Dharmendra Pradhan stated that the high fuel taxes were funding the government's various welfare programmes.
A week later, BJP IT cell chief Amit Malviya stated that the former UPA administration had issued oil bonds worth 1.3 lakh crore to keep retail prices in line, which the current administration is servicing.
The UPA government used these bonds to keep the fiscal deficit under control and avert OMC losses. For the current fiscal year, the Modi government's servicing oil bonds is estimated to be over Rs 20,000 crore.
Anurag Thakur, Minister of State for Finance, revealed in Parliament that the government had received close to Rs 3 lakh billion in central excise duty on petrol and diesel in FY21. According to the response, the excise duty collected from gasoline and diesel climbed approximately sixfold between FY14 and FY21 (April-January), despite the government's gross tax receipts only doubling.