Trends
Hackers Attack ICMR Website 6000 Times In A Day After AIIMS
"The attackers were blocked, they couldn't succeed. We alerted the team. If the firewall had any loopholes, then the attackers could have managed to breach the security of the site," said a NIC official.
Hackers have stepped up attacks on the server of the apex medical body, ICMR, sources said. Quoting an official from the National Informatics Center (NIC), the report said that on November 30, hackers, in 24 hours, made 6,000 attempts to crack the firewall of the ICMR server. According to the official, the attack was carried out from Hong Kong's blacklisted IP address 103.152.220.133.
The Indian Council of Medical Research's website is presented at the NIC data center, which the official said is updated regularly. The server's firewall had no loopholes, so the attack attempts were unsuccessful. ICMR found the site fine, the official said. "The attackers were blocked, they couldn't succeed. We alerted the team. If the firewall had any loopholes, then the attackers could have managed to breach the security of the site," said a NIC official.
Increasing Threats From Hackers
Computer predators sacrifice others for their gain. Computer hackers' clever tactics and detailed technical knowledge help them get access to the information you don't want them to have. They can monitor your conversations or view the back end of your website. Predators, usually masking themselves with a false identity, can trick you into divulging sensitive personal and financial information, or worse. Gone are the days of "happiness". Companies that thought they were safe from cyber-attacks are now fully at risk.
Let's recap the latest cyber events: increased ransomware in hospitals and healthcare facilities; hacking major supply chains and critical infrastructure organizations such as Colonial Pipeline, SolarWinds, Kaseya, and JBS; and executive orders enforcing stricter cybersecurity protocols. Malicious attacks originate from sophisticated criminal hacking groups and the larger companies they target are constantly multiplying. And when these companies are attacked, the reach extends beyond their organizational walls.
The threat of the unknown is daunting. You also never know how an attack can happen. Government agencies are inevitably vulnerable to attack due to the large volume of confidential information they hold (which is highly targeted. The most advantageous path for hackers presents threats that IT and security teams are not even aware of. When an administration and management use the third party to perform a function, this immediately generates a new door that a hacker can open. Communication has changed significantly over the years.
With the invention of the telephone, technology began to develop in 1876. Technology continued to grow with the computer invented around 1936 which brought us email in the 1970s. Social media has recently become a forum where like-minded people can meet each other and, if they so desire, form meaningful relationships. This form of modern communication has several impacts on family relationships. Computer hacking is nothing but the act of altering computer software or hardware to cause damage to sensitive data or simply to steal personal information. Computer hacking can be an indictable crime.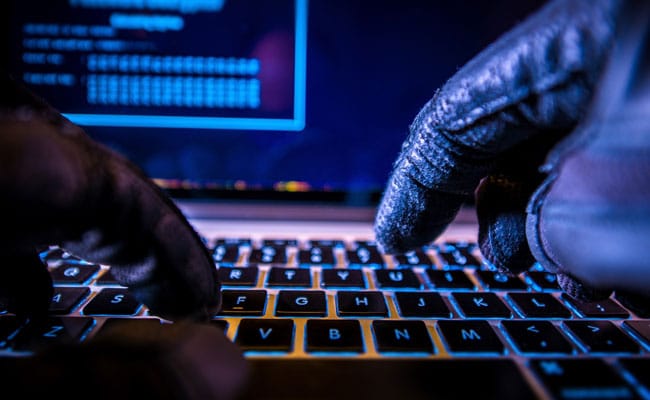 Computer hacking is a severe computer security foul. It can leak sensitive user data and compromise user privacy. Hacking exposes the user's confidential information. Online identity theft is another important hacking effect. Hacking can also threaten your national security and fraud is also another major effect of computer hacking.
Cyber Attacks By Hackers
Many cyber-attacks are opportunistic, where hackers exploit vulnerabilities in a computer system's defences. This can include finding flaws in a website's code, allowing them to inject their code, and then bypassing security or authentication processes. It could also mean they are installing 'malware' – specifically designed to harm the system – through a vulnerable third-party website.
Cyber-attacks are much more likely to occur through mundane mistakes, such as a user choosing an easily guessed one. Major cyberattacks may not always have a direct and immediate impact on individuals, but cyberwarfare and cybercrime, like conventional war and crime, will have a wider impact on society and security.
A DDoS attack in October 2016 brought down several popular websites including Twitter, Reddit, and Spotify.  Data such as credit card information, purchase history, and names and addresses may be all some fraudsters need to commit identity theft. Research shows that criminals can also accumulate personal information over time. Data breaches can directly impact individuals when criminals obtain enough information to steal their identities and conduct various fraudulent activities. A key way to prevent this type of lawbreaking is to make sure that you follow best practices when it comes to passwords and sharing information online.
It's important to be aware of how fraudsters may try to "phish" your information and be wary of any requests to change or confirm passwords. If you own smart devices, make sure you change any default usernames or passwords they have so they can't be easily accessed. If third-party vendors prefer remote desktop sharing, who's to say a hacker can't create code to get into a sharing session and steal confidential government information? Third parties give away the keys to these doors every time they try to access government networks. Cyber ​​security teams must find solutions to block, lock, seal and secure these doors at all costs. Hackers have many reasons for wanting to attack government institutions.
They also have a lot of ways to attack. Governments face the challenge of how they should protect themselves from these threats, which can come from a variety of places. The answer may seem complicated, but it's simple: Find a solution that provides hackers with all possible entry routes. ICMR was attacked just after an attack on the AIIMS server that showed its effect on almost all parts of the hospital. AIIMS Delhi's servers were down for more than ten days due to the attack. The Organization is still functioning in manual mode and is recovering its data.
edited and proofread by nikita sharma