Trends
Top 10 Best Public Sector Companies in India in 2023
Top 10 Public Sector Companies in India in 2023
The Indian economy, which includes public services and enterprises, primarily consists of public sector enterprises. Public sector enterprises are businesses that the government owns—a corporation, statutory Corporation, or nationalized bank maybe be an organization. Employees of the government make up these companies.
Public Sector Companies or Public-Sector Undertakings are the names of the businesses that the government owns and operates. Either the Central Govt or a single State Government may hold it. There are 365 public service enterprises in India. As with the Railways, a few of these PSUs are managed by Parliamentary ministers.
People will find and comprehend the importance of public sector companies in this text. You will understand their function in the market and examples of public sector businesses.
Issues With Public Sector Businesses
While the PSU seeks to aid in national growth. It is hardly a sector that is trouble-free. So, these are the problems that Public Sector Enterprises have to deal with:
Inappropriate pricing practices

Excessive overhead expenditure

Outdated technology

Over staffing

Trade unions

Lack of accountability

Poor and inappropriate investment choices
Classification of Public Sector Enterprises
PSUs are primarily divided into three sectors, namely:
Departmental Undertakings: The government plans, finances, and administers these companies. A minister from the Parliament is in charge of the department. The Indian Railways and the Indian Post are two instances of departmental undertakings.
Non-Departmental Undertakings: These include government-owned businesses and affiliates. These relate to statutory corporations established in accordance with unique laws passed by the Parliament and Legislature. Oil and Gas Companies and Road And transport Corporations are just a few instances of the non-departmental activities.
Financial Institutions: Included in this category are businesses, including commercial banks, investment banks, and brokerage houses. The State Bank of India and the Unit Trust of India are two examples of financial institutions.
A major element of the Indian economy is the public sector. These include businesses and services provided by the government for the benefit of all Indians. The public sector businesses are companies that the government owns and manages.
The government either entirely or partially owns the businesses. These businesses assist the government in engaging in national economic activity. Public sector companies can be managed by either the federal or state governments. It's called the Central Public Sector enterprise when the state government runs it. However, it is known to be a state-level public sector initiative when it is owned and run by a state.
Goals of Public Sector Organizations
The purpose of public sector businesses is to work for the betterment of the public. However, a public sector firm also has additional purposes, such as:
It contributes to the development of the country's industrial base.

PSUs help in creating higher-quality jobs

They build the country's fundamental framework.

Public sector businesses assist in supplying the government with resources.

They contribute to the country's economic development and growth by lowering inequality.
The top 10 publicly listed state-owned businesses in India are calculated here. The businesses listed here are known to be the Public Sector Undertakings and are majority-owned by the state (PSU).
1. Oil and Natural Gas Corporation
ONGC, or the oil & natural gas corp., is the first public firm on our list. The major public sector business in India is this one. Since its founding in 1956, the Corporation has developed and, in some way or another, affected every Indian. Indian Oil's 2018 revenues, which were used to compile the 2019 Fortune 500 list, totaled $77.6 billion, a growth of 17.7% from the other year.
Third-largest energy consumer in the world, India is home to the state-owned energy giant Indian Oil. Its main business since its founding in 1959 has been refining, moving, and selling petroleum products.
The Corporation employs over 33,000 people and is the major duty and taxpayer in terms of contributions to the national exchequer. The refinery's throughput grew to 69 MMT in the 2018 fiscal year from 65.19 MMT the prior year, while its net profit increased 11.72% to 213 Bn Rupees.
On the list of the 500 biggest companies in the world in the year 2021, the public sector company is 212. It is the biggest state-owned oil firm in the country, with a $6.1 billion net profit for the 2020–21 financial year. In the country, IOCL runs ten refineries with total annual refineries of much more than 60 million tonnes.
Crude oil, kerosene, petrol, and diesel are a few of IOCL's products.
Revenue: Its staggering $28 billion annual revenue is growing day and night.
Employees: ONGC employs more than 34,000 people both domestically and abroad.
Presence: The business is present in the Indian coastal area where drilling occurs.
Important Figures: Sudhir Vasudeva serves to be the chairman. 
2. NTPC
National Thermal Power Corporation, or NTPC, is India's second-largest public sector business. Because of the electricity we receive, every Indian owes the NTPC. In 1975, the company was created. The company's main office is in New Delhi. The main duties of NTPC are to produce and distribute power to the Indian State Electricity Boards.
Additionally, the company completes turnkey projects and consultancy contracts for engineering, program management, building services headquartered, and operation of power plants.
With a total capacity of 70,084 MW (including joint ventures), NTPC is India's largest power utility. By 2032, it hopes to have 130 GW of capacity. NTPC, founded in 1975, strives to be the world's biggest and best energy major.
With its core business of establishing power projects and producing electricity, NTPC has big Rehabilitation & Resettlement and CSR programs that are closely interwoven. By maximizing the usage of different energy sources with cutting-edge eco-friendly technology, the firm is devoted to producing reliable power at affordable costs in a sustainable manner, which helps NTPC contribute to the growth of the country's economy and the improvement and advancement of society.
Revenue: In 2013, revenues is $12.8 billion.
Employees: There are approximately 25,000 of them.
Presence: The company has different workplaces in Patna, Bhubaneshwar, Lucknow, Hyderabad, Mumbai, and Raipur, and its headquarters is in New Delhi.
Important figures: Arup Roy Chaudhary serves to be chairman and MD.
3. Coal India India
It is the third-most successful public firm in India. The company, which is a mining and metals corporation, was established in 1985. The company, which is a mining and processing corporation controlled by the Indian government, is in charge of providing coal to our thermal plant. Its headquarters are in Kolkata, West Bengal, India, and the Indian Coal Ministry owns it. It is a Maharatna Public Sector Company and the largest coal in the world.
The Corporation contributes approximately 82% of India's total coal production. With sales of Rs 95,435 crores ($13 billion) for the sale of coal in the same fiscal year, it produced 554.14 million tonnes of raw coal, an increase over its other production of 494.24 million tonnes.
Coal India Limited, a recipient of big honors, conducts business in India through big subsidiary companies, including Indian Coal Ministry, Western Mining towns Limited, Southern Coalfields Limited, etc. About 400 coal mines, most of which are spread out across the country, are owned by Coal India Limited.
Revenue: The Corporation generated over $13 billion in revenue in total.
Employees: After the railroads and the military, it has about 3.5 lac employees, making it one of the largest employers in the country.
Presence: The company has offices in Jharkand, Nagpur, Bilaspur, Sambalpur, and other coal-mining regions of the country, in addition to its headquarters in Kolkata.
Important figures: The Chairman and MD of the NMDC is S Narsing Rao.
4. NMDC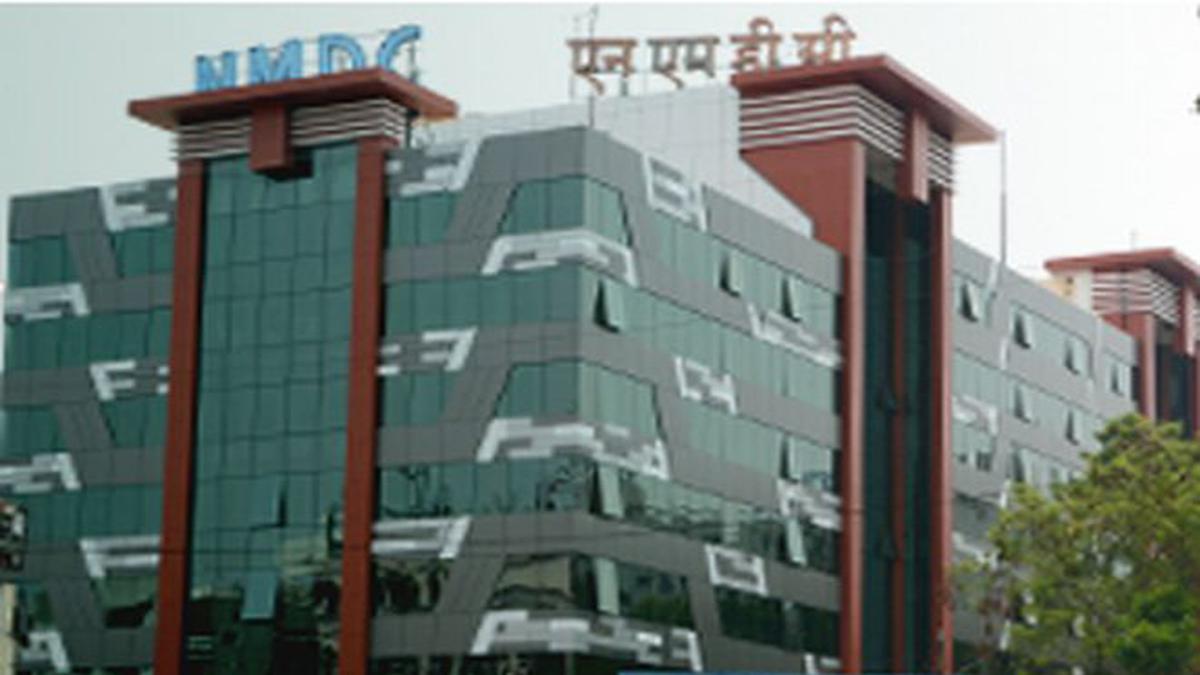 The National Mineral Development Corporation, often known to be the NMDC, is India's fourth-largest public sector organization. The company extracts diamonds, rubies, and other precious metals. The Indian Steel Ministry is the owner. Participates in exploring minerals like iron, copper, rock phosphate, dolomite, limestone, bentonite, and magnesite.
It produces more than 35 million iron ore tonnes annually from three automated mines in Chhattisgarh and Karnataka, making it India's biggest producer and exporter of the mineral. At Panna in Madhya Pradesh, it runs the only mechanized mining operation in the country. By mid-2022, NMDC plans to spin off its Nagarnar iron and steel factory and list the new firm.
Revenue: The Corporation brings in about $2 billion annually.
Employees: The company has well over 6000 employees.
Presence: The company has offices in Dantewada, Bellary, and Panna and is based in Hyderabad.
Important Figures: C Verma serves to be the company's CMD.
5. State Bank of India
It has added companies from the banking industry in an effort to diversify our list. It serves to establish a balance. Despite having a bigger revenue than the business stated above, SBI is a bank, not a company. Hence it is not involved in production. The biggest commercial bank in India in terms of total resources, deposits, and personnel is the State Bank of India (SBI).
Sponsored by the Indian government, it provides loans and advances to businesses and individuals domestically and abroad. SBI is the chosen banker for the majority of public sector corporations because it is state-owned.
SBI provides micro-financing to companies like self-help groups in remote areas that wouldn't otherwise have access to official credit channels, together with its partner banks. SBI provides financial services like wealth management, brokerage services, asset management, and insurance through its affiliates and joint ventures.
Revenue: SBI's revenue has surpassed the $37 billion threshold.
Employees: India has about 3 lac workers.
Presence: Although the company's headquarters are in New Delhi, it has locations across the country and beyond.
Important Figures: Arundhati Bhattacharya serves to be the chairperson.
6. Bharat Heavy Electricals
It is an amazing public company on our list is Bharat Heavy Electrical Limited or BHEL. A 1964-founded business that manufactures, designs, tests, and offers electrical goods globally. The following public sector company is Bharat Heavy Electricals Ltd, which was founded in 1964 and produced industrial and electrical works. Boilers, steam turbines, transmissions, transformers, and switchgear are a few of the company's products. BHEL seems to have more than 15 production and maintenance facilities in India, and all of them are in New Delhi. Additionally, BHEL exports a variety of goods to over 20 countries globally.
Revenue: In 2013, the overall revenue was approximately $9 billion.
Employees: There are more than 50,000 people that are employed overall.
Presence: The company has its corporate headquarters in New Delhi and serves customers globally.
Important Figures:B P Rao serves to be the chairman and MD.
7. India's Steel Authority
India's Steel Authority sometimes known to be the name SAIL was established in 1954 and is listed eighth on our list. The company is the backbone of our nation's steel manufacturing, which is crucial to the health of our economy. One of India's leading steel producers and a Maharatna of the Central Public Sector Companies are Steel Authority of India Ltd. (SAIL).
Five integrated facilities and three particular steel plants operated by SAIL, primarily in India's eastern and central regions and near domestic raw material sources, produce iron and steel. SAIL manufactures and sells a variety of steel goods.
Revenue: The company's $7.5 billion annual revenue is increasing and quickly faced stiff competition from other private companies.
Employee: More than 10,000.
Presence: There are offices in Rourkela, Bhilai, Durgapur, and Bokaro.
Important Figures: Chandra Shekhar Verma serves to be the chairman
8. Indian Oil Corporation
Indian Oil Corp. is the eighth business on the list of public sector businesses. The Corporation was established in 1964 and is the biggest project in the public sector. Our car uses only Indian Oil oil, which is used in every drop. On the list of the 500 largest firms in the world as of 2021, the public sector organization is 212. It is the largest state-owned oil business in the nation, with net earnings of $6.1 billion for the fiscal years 2020–21.
In the nation, IOCL runs ten refineries with total annual refineries of much more than 60 million tonnes. Crude oil, kerosene, petrol, and diesel are a few of IOCL's products.
IndianOil, a brand with one of the major consumer interfaces in India, overcomes the difficulties of rugged terrain, harsh climate, and accessibility to provide priceless petroleum to every nook and cranny of the country through its system of over 56,000 customer touchpoints.
Or more than 15,000 KM of cross-country pipelines and 80.55 MMTPA of company refineries support the marketing network. Additionally, IndianOil's R&D Center in Faridabad, one of Asia's best downstream petroleum R&D, gives the Corporation a competitive advantage through cutting-edge technology and process solutions.
Innovating research to maximize the value of hydrogen and other renewable fuels for the country's sustainable development, IndianOil R&D has also played a major role.
IndianOil, one of India's most socially conscious brands, has successfully merged its business objectives with its CSR goal. The Corporation has been collaborating with the communities where it conducts business by funding a wide range of programs related to family welfare, education, the environment, access to drinkable water, sanitation, and the empowerment of women and other marginalized groups.
Revenue: The big annual income is 75 billion dollars. Despite being the biggest, we nevertheless ranked this business eighth. The amount of staff and other factors are to blame.
Employee: Over 37,000.
Presence: With headquarters in New Delhi and offices in Assam, Gujarat, and West Bengal, the company is present nationwide.
Important Figures: R S Butola serves as chairman.
9. India's Power Grid Corp.
India's Power Grid Corp. is in charge of producing the nation's electricity. This company came in ninth on our list. An Indian public corporation with its main office in Gurugram, India, The Power Grid Corporation of India Limited specializes in bulk power transmission across several Indian states. A little over half of the electricity produced in India is transmitted by the grid. Additionally, it is PAS 99 certified: PGCIL is well-established in more than 15 countries across Asia and Africa, and India.
PGCIL conducts business in several nations, including Nepal, Sri Lanka, Bhutan, Myanmar, and the United Arab Emirates.
Revenue: The company generates at most $3 to $4 billion in annual revenue.
Employees: Nearly 4,000
Presence: All of India
Important Figures: S K Singh is a key figure. 
10. GAIL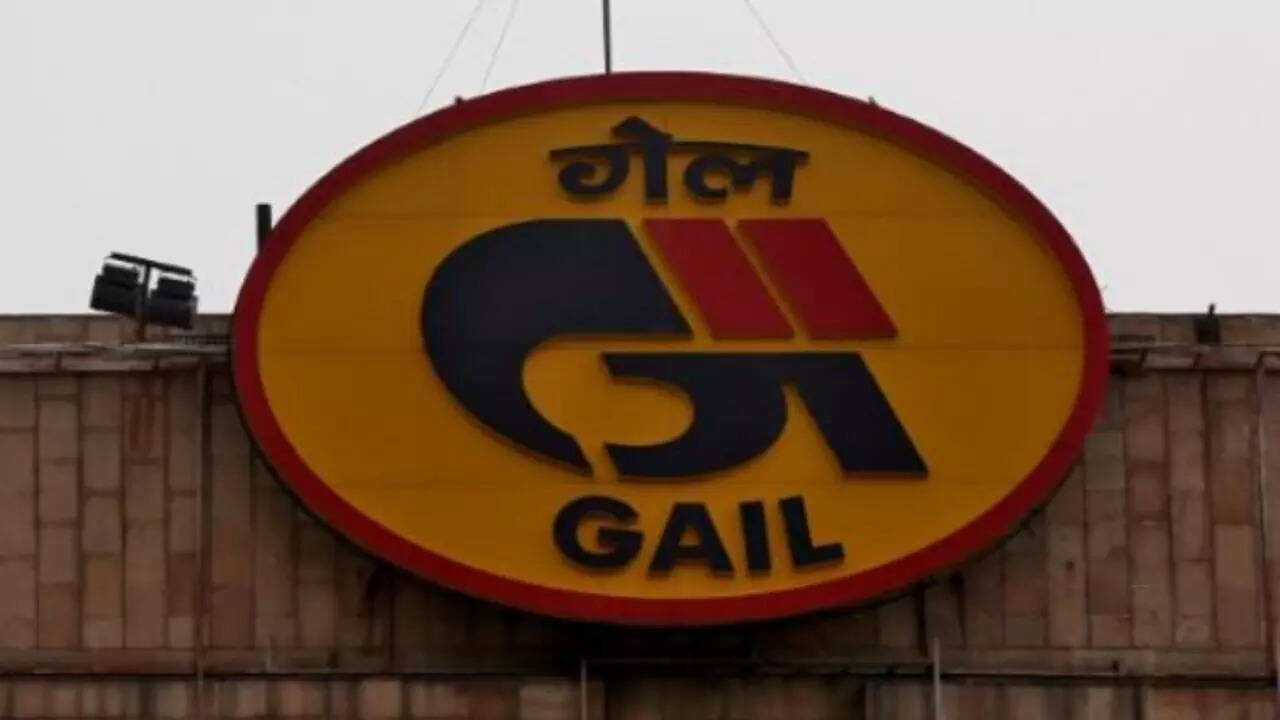 The Gas Production and Handling Company, or GAIL, was established in 1984 and is the final but not the least public sector organization on our list. This business is a market leader in gas and oil production. The Indian Department of Petroleum and Gas is the owner. Natural Gas, Hydrocarbon Fluids, LNG Transportation, Petrochemical products, Municipal Oil And gas pipelines, Renewable Energy, including Solar and Wind Power, Petrochemicals, GAILTEL, and Electricity Production are some of its business segments.
The top natural gas company in India is GAIL (India) Limited, which has varied interests in trading, transmission, LPG production and transmitting, LNG re-gasification, petrochemical products, city gas, E&P, and other areas along the natural gas value chain. It is the owner and operator of a connection of 13,340 km of natural gas pipelines that span the whole nation.
To further improve the spread, it is also executing many pipeline projects at once. GAIL controls a market share of 70% in gas distribution and more than 50% in gas trading in India. The market share of GAIL, its affiliates, and joint ventures in city natural gas pipelines is also impressive.
GAIL has a sizable portfolio in the oil and natural gas (LNG) sector. In addition, GAIL is increasing its involvement in alternative energy sources like solar, wind, and biofuel.
Revenue: The company's overall revenue exceeds $6 billion.
Employee: 4000+ personnel, which contributes to its ranking of 10.
Presence: Based in New Delhi
Important Figures: B C Tripathi serves to be the chairman.
The Function Of Public Sector Companies
Public sector enterprises greatly aid the improvement of the country's economic conditions. Here are a few examples of the financial contributions made by public sector businesses:
Initial Capital Formation, One of the main drivers of capital formation in the Indian economy has been the public sector.
The public sector is responsible for a sizable part of the economic output.

Employment Opportunities: The government sector has majorly changed the economy's employment sector. It provides residents several work options across a range of economic areas. These changes make the improvement of the economy and of the inhabitants possible.

Regional Development: Public Sector Enterprises has mainly of plants and factories that can support the socioeconomic development of the different areas. The construction of these benefits the locals in the regions.

PSUs. They get from amenities including township, water supply, and power.
Reforms in Public Sector Organizations
The public sector has undergone big reforms under the Indian government. As they bring about changes in the industry, these reforms aid in developing the public sector. Listed below are a few public sector reforms:
1991 New Industrial Policy

1988 Voluntary Retirement Program
Navratna PSUs are the greatest in the economy because they were given independence to manage better and improve efficiency. Miniratna PSUs are PSUs that have made profits consistently for three years. Maharatna PSUs should have been Navratnas because they should have been listed on the Indian stock exchange and have a global presence.