Trends
How Clear is India's enhancement of tax filing and making returns easier?
How Clear is India's enhancement of tax filing and making returns easier?
Tax preparation is a laborious process! Whether you're a CA or a layperson, it takes a lot of time and effort. Then, in 2011, a business appeared, simplifying this procedure for the populace. In 2011, Archit Gupta, Srivatsan Chari, and Ankit Solanki established the company. ClearTax offers services such as tax preparation, e-filing, accounting, and investment planning options for individuals and corporations.
The name ClearTax will change to Clear on June 28, 2021. The company has chosen the word "Clear" to encompass the whole range of services it provides, which currently includes credit, wealth management, and bills.
Learn more about ClearTax firm, founders, team, journey, startup problems, competition, ClearTax company facts, funding, and other information by reading this article.
Company Highlights
Startup Name – ClearTax
Headquarters – Bengaluru, India
Sector – FinTech
Founders – Ankit Solanki, Archit Gupta, Srivatsan Chari
Founded – 2011
Total funding – $140.3 mn (January 2022)
Revenue – $8 mn (around INR 60 Crore in FY20)
Valuation – 800 mn (2022)
Parent Organization – Defmacro Software Pvt. Ltd.
About & How It Works?
The foundation of ClearTax is the extensive digitization of India's tax systems that the nation is implementing. It is a financial technology platform with headquarters in Bangalore that offers services for GST, mutual fund investing, and income tax reporting. With its tax and financing platform, ClearTax seeks to simplify Indians' financial life. Through a simple Cleartax login process and a smooth operation, users may quickly discover the services they need using the Clear interface.
The ClearTax adventure began by assisting individual customers, CPAs, and corporations in the quick and simple preparation and filing of their tax returns. The ClearTax India approach is relatively straightforward to comprehend for individual consumers. To start submitting taxes, the user only has to upload the Form 16 pdf. This program reads it all promptly and automatically fills the tax returns. As a result, the ClearTax organization does away with human involvement in taxing and submitting tax returns.
The consumer gets fully prepared tax returns in only a couple of seconds. There is more to ClearTax than just that. The corporation offers more than only its products and services.
Users can also benefit from the site under challenging situations like job changes. Users in these situations are given several form 16s so that Clear software can also assist them with accommodating the modifications. If, for instance, a person forgets to submit an HRA claim, it will also be handled. Likewise, consumers may assess their capital gain or loss and request tax refunds if they sell stocks or mutual funds. With the use of Cleartax services, they may easily and quickly form businesses, roll losses forward to many years, and register for service tax.
Filling of NIL GST Returns
In December 2019, ClearTax introduced its brand-new NIL GST Return Filling functionality. This would make it easier for users, including CAs and companies, to file their NIL GST Returns. Almost 20 lakh MSMEs and other small firms each month file GST returns; in this case, a straightforward filing procedure will undoubtedly make things very simple for them.
The user only has to download the ClearTax GST Desktop App to begin filling out their NIL GST Return. Once installed, the ClearTax GST Desktop App will assist users in easily and quickly filing GSTR-1 and GSTR-3B. As a result, a taxpayer may forego any pointless contacts with other portals because everything they need is provided by the ClearTax GST software, including the ability to submit returns. As a result, customers may submit GSTR-1 immediately on ClearTax with little human labour and help from either a Digital Signature Certificate (DSC) or an Electronic Verification Code (EVC).
It fully automates the procedure, speeds it up by 3X, and saves significant time. The "Nil return filing" function, which ClearTax first introduced in 2019, includes crucial validations and a warning box that allows customers to reconsider uploading GST returns without any data. This will prevent users from mistakenly submitting a Nil return that was not one in the first place.
After changing its name to Clear, Cleartax has added:
An all-in-one GST toolset called Cleartax GST is intended to simplify GST filing.

ClearE-invoicing is a reliable e-invoicing program that lets users send out invoices in bulk.

ClearServices is a professional consulting service that aids users in determining their issues and locating answers.
Clear produces a variety of products, such as:
Enterprise Products – Cleartax GST, E-invoicing, Max-ITC, E-way bill, and more.

ITR Filing – Cleartax tax filing feature allows the customers to file ITR within 3 minutes or helps them to file their ITR by Clear experts.

ClearOne – Via ClearOne, Clear offers invoicing and payment solutions for businesses.
To make it easier for consumers to manage their cryptocurrency portfolio, Cleartax has announced that it would collaborate with exchanges. In response to the government's announcement that profits and transfers made using virtual currency would be subject to a 30 per cent tax rate and a 1 per cent source deduction, ClearTax hastily announced that it would help customers manage their current bitcoin portfolios and taxes. ClearTax is the first platform in India to offer this service, according to Archit Gupta, founder, and CEO of Clear. This specific offering has been in the works for a while.
Founders & Team
Before beginning the business, friends Archit Gupta, Srivatsan Chari, and Ankit Solanki founded ClearTax.
The creator and current CEO of Clear are Archit Gupta. He worked at Data Domain Inc., which EMC2 bought up, before founding ClearTax. IIT Guwahati awarded the proprietor of ClearTax a bachelor's degree in computer science, and the University of Wisconsin-Madison awarded him a master's degree in the same field. The founder of ClearTax spent three years working in Silicon Valley, where he became familiar with the startup scene. When he decided to leave the PhD program, he sought a degree and later created Clear.
He is one of ClearTax's co-founders. The Birla Institute of Technology and Science in Pilani is where the inventor of ClearTax earned his Bachelor's degree in Computer Science (Hons).
He is one of ClearTax's co-founders. The creator of ClearTax graduated from the SIES Graduate School of Technology with a bachelor's degree in information technology.
As an "Entrepreneur-in-Residence," Ravi Sandepudi works with ClearTax. He attended The Wharton School and BITS-Pilani (University of Pennsylvania). He had worked with PayPal, Google, and Simility before being chosen to serve as Clear's entrepreneur-in-residence. Their Linkedin page shows Clear has a workforce of between 1001 and 5000 people.
How It All Started?
Archit lived in San Francisco while pursuing his master's and subsequent years, returning home throughout the summers. During one of his travels in 2010, he had a chance conversation with his father, a chartered accountant in Delhi, which led to the beginning of the Cleartax adventure. The topic of discussion was how tax preparation was time-consuming and challenging for individual customers and CAs.
They also talked about how tax filing is made so complicated by the available computing tools, which gave rise to the notion that the entire procedure is frantic and time-consuming. In no time, Archit became fixated on the issue and thought it would be wonderful if he could find a method to develop software for India to facilitate the tax filing procedure. And in the following months, he relocated to India to address this issue.
This challenge was quite difficult and wasn't as simple as it first appeared to be. He came from a computer science background, so dealing with taxes and economics seemed new to him. As a result, it took him some time to become acquainted with the game's regulations. It needed Archit to spend a lot of time with the CAs, get a lot of knowledge, gain a thorough grasp of the industry, and gain deeper insights. For Archit, it was like beginning over, but in the end, Clear was created.
"When I first began to consider ClearTax, I did not consider the size or nature of the market. According to Archit Gupta, proprietor of ClearTax, all I could think was that it was a need that needed to be met.
Startup Launch
"At the time, I had no marketing budget. So I got friends and acquaintances to sample the product by sending them emails. But two hours after the website went online, a tax return was submitted. That was a surreal time for us, according to Archit Gupta, CEO of ClearTax.
And in this way, he established the ClearTax business. There was no turning back for Cleartax after that point. More than 1,000 users visited the website to file their tax returns over the next 11 days following the debut of ClearTax services. When customers would call and request more support features, the founder and the core team remained on the cutting edge and continued to work day and night to offer quality after part at breakneck rates. Rental income or the ability to pay two wages are a few instances of additional features that consumers want.
Following the company's founding, more than 30–40K people had filed their forms using the site, according to Cleartax. Five years later, the numbers kept increasing, from 100K to 300K to 1 million. Archit Gupta has travelled quite a distance, from San Francisco to Delhi, from a comfortable academic profession to becoming an entrepreneur.
Logo & Tagline
The slogan for Clear is "Save money. Save time," which accurately sums up the company's mission to streamline finances for millions of Indian businesses and individuals. Before it changed its name to "Clear," the ClearTax logo featured a grinning robot and the word "Cleatax" in colour black.
The brand's current logo contains the word clear and the phrase "from producers of ClearTax," which is a nod to the organization's previous moniker of Clear, for which it is well known.
Business and Revenue Model
Operating on the B2C, B2B, and B2G models is ClearTax. The business is well known for charging its clients for filing. The ClearTax Revenue model relies on self-e-filing and uses a freemium business strategy. ClearTax offers a service with Chartered Accountant assistance for submitting personal tax returns. The firm provides an NRI tax return concierge service, which is how ClearTax generates its income.
Its products and the Cleartax Business model were created with small enterprises and independent contractors in mind. The organization helps these independent contractors and enterprises organize their spending and submit it systematically, allowing them to save far more on taxes than it charges.
After ten years of being a free service, the Clear income tax returns (ITR) filing function has been determined to be charging. Starting in May 2022, this function will now charge a small fee to users. From the start of the following fiscal year, a similar facility would be counted among Clear's sources of income.
Funding and Investors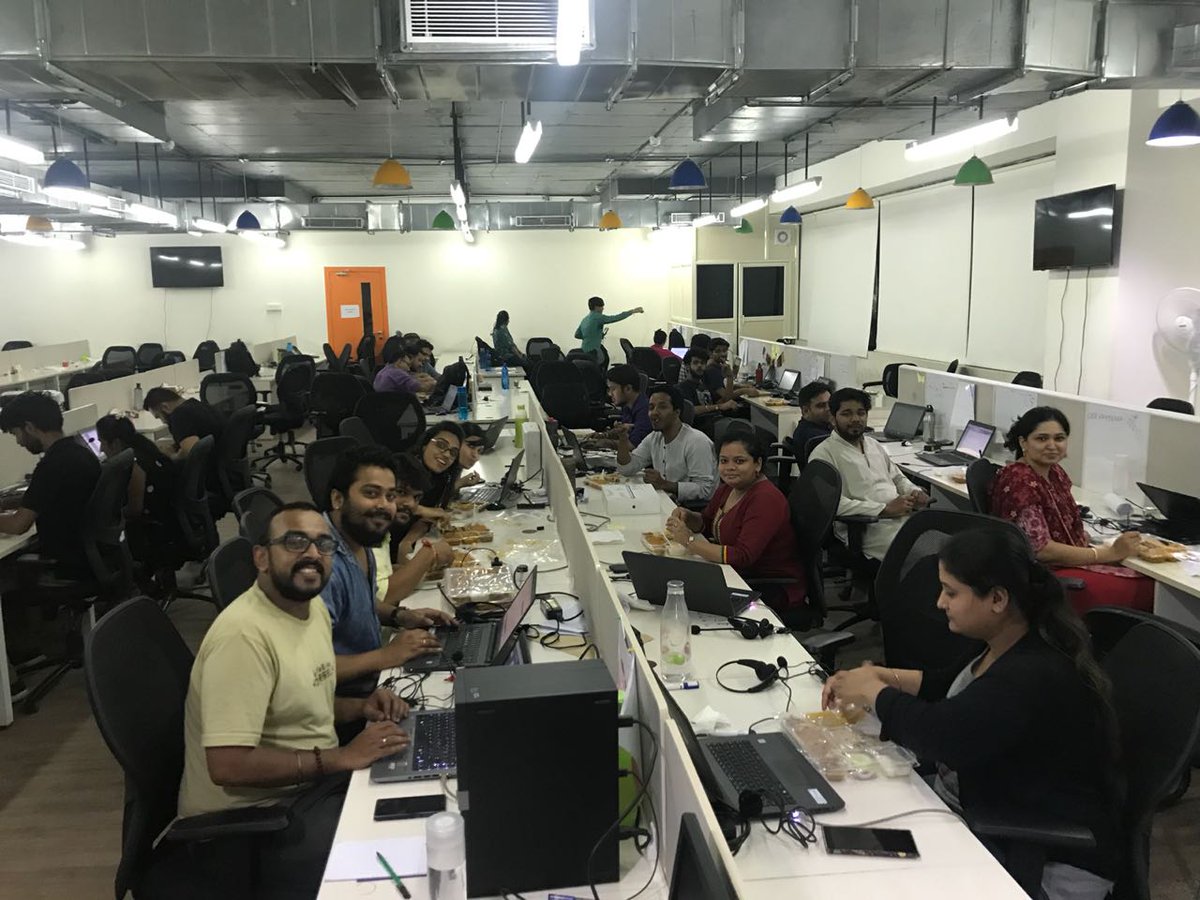 Throughout seven investment rounds, Clear successfully raised over $140.3 million. On January 13, 2022, Clear completed its Venture Round, raising an undisclosed sum. On October 25, 2021, Clear completed a Series C round of fundraising, collecting about $75 million from its major investors, including Kora Capital, Stripe, Alua Capital, and others.
According to a recent press release from the firm, the fresh money that Cleartax has obtained will be used to support the company's development into the B2B credit and payments industry and foreign markets. Leading investors in Clear include Tiger Global, Stripe, Elevation Capital, Sequoia Capital, SAIF Partners, Composite Capital Management, and Founders Fund. 
Growth and Revenue
In FY20, ClearTax income was reported at Rs 60 crore, a 163 per cent increase over Rs 22.8 crore in FY19.
Here are some of Clear's significant growth achievements:
The business asserts that it processes B2B invoices totalling about $300 billion yearly.

Clear promises to save Indian businesses more than Rs 1000 crore annually.

Clear claims a 50 million+ e-invoice run rate.

So far, the business has saved more than 1.8 million person-hours.

According to CB Insights, ClearTax is one of the 250 Most Promising Fintech Startups in the World. According to a recent MEDICI Global Report, India has 2,174 fintech companies.
Startup Challenges
As was already noted, one of the first difficulties the creator faced was that Archit had to learn everything about tax filing and returns from scratch. Second, because it was so challenging to get finance at the time, Archit was forced to choose to bootstrap. Due to this, he also faced a complicated problem: creating an Indian-based product software firm with almost any industry antecedents to draw inspiration from.
Acquisitions
To date, ClearTax has purchased six businesses. On July 5, 2022, Clear bought CimplyFive in an all-cash transaction for an undisclosed sum. With the aid of compliance risk management software, CimplyFive, a cloud-hosted application that automates company laws and SEBI Listing Obligations and Disclosure Requirements (LODR) compliance, will assist Clear in helping its enterprise customers eliminate numerous instances of procedural non-compliance.
According to the agreement, the CimplyFive team and founder will operate as a separate platform following the acquisition. On March 16, 2022, (ClearTax) Clear bought the previous firm, Xpedize, for an unknown sum. Before that, Clear entered the B2B payments market by acquiring yBANQ on July 7, 2021, in a cash and stock deal. 
Competitors
There are rivals to Cleartax in each of the niche markets it serves. The two main rivals that ClearTax directly competes within the tax filing market are H&R Block and Webtel. The firm competes with Cygnet, Tally, and Computex in the GST market, either directly or indirectly. Competitors of its mutual fund platform include:
Paytm Money

ETMONEY

Groww

Zerodha
By entering the stockbroking and wealth management markets through the "Black App," ClearTax has added the following competitors to its list of Indian rivals:
Upstox

Paytm Money

Motilal Oswal

ICICI Securities
Advisors and Mentors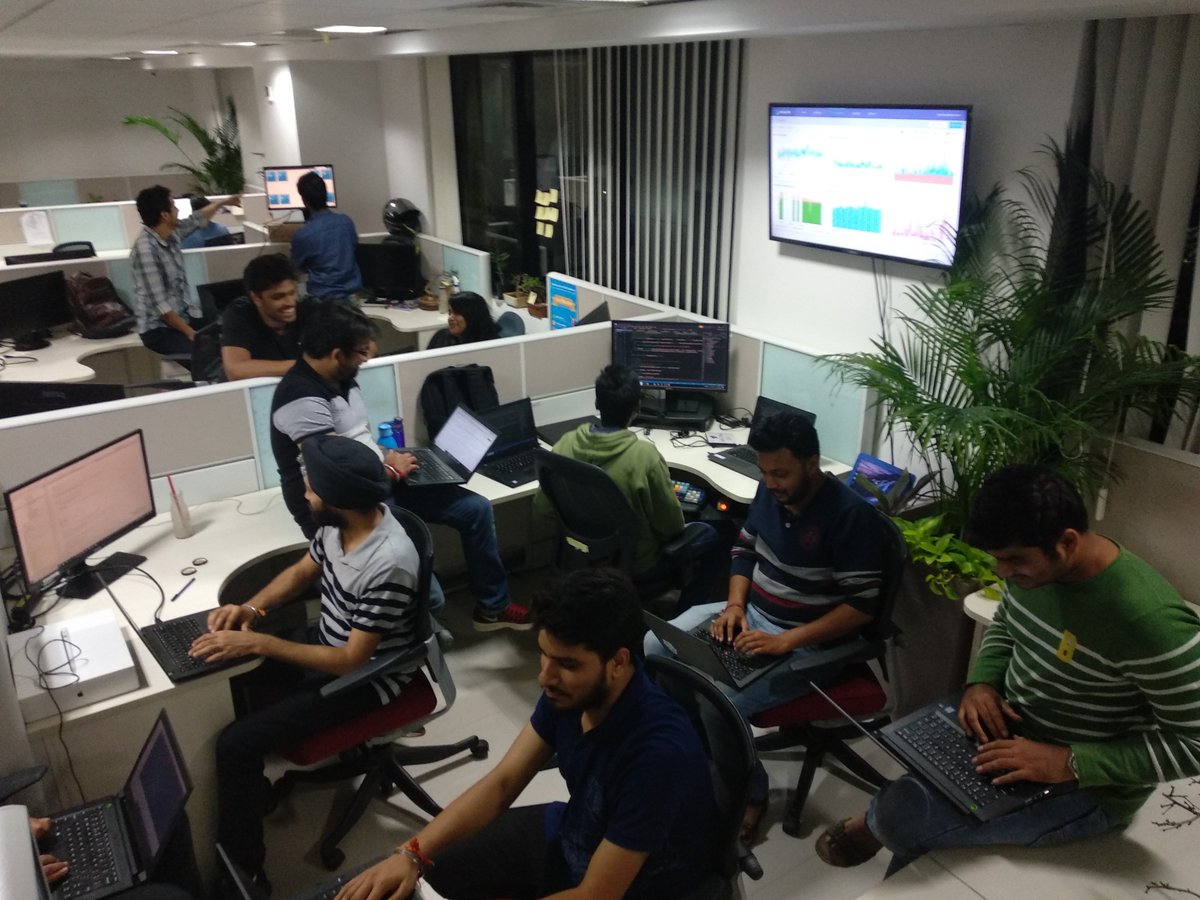 As ClearTax began its journey, it added mentors and investors, including Max Levchin, the creator of Paypal, Vijay Shekhar Sharma, Paytm, Neeraj Arora, Whatsapp, Peter Thiel's Founders Fund, Sequoia, and Ryan Peterson, the inventor of Flexport.
FAQs
Who owns ClearTax?
Three friends, Archit Gupta, Srivatsan Chari, and Ankit Solanki, established Cleartax.
What is the ClearTax Funding cost?
Throughout 6 rounds, ClearTax secured $140.3 million in investment. On January 13, 2022, it raised its last round of finance.
What companies compete with ClearTax?
H&R Block, Webtel, Cygnet, Tally, Computex, Paytm Money, ETMONEY, Groww, and Zerodha are a few of the main rivals of ClearTax.
How much money does ClearTax make?
The income generated through ClearTax in FY20 reached Rs 60 crore, an increase of 163 per cent over Rs 22.8 crore in FY19.
ClearTax—is it a unicorn?
32 of the 3,500 fintech startups in India, including ClearTax, have the potential to become the country's unicorns.
Is ClearTax trustworthy?
They safeguard your data with bank-grade network security (128-bit SSL), security audits, and generally accepted security best practices.
edited and proofread by nikita sharma