Trends
Top 10 Most Innovative Startups in Bhopal 2022.
Top 10 Most Innovative Startups in Bhopal 2022.
Even though the startups scene is well-known in large cities, Bhopal is gradually establishing itself as a startup hub, with financiers attending an event to find solid and original business concepts. The Madhya Pradesh city of Bhopal shares the same startup mania as other tier-ii cities. The state and federal governments of Madhya Pradesh have been working together to encourage entrepreneurship and the most innovative kind of startup culture in the state.
Shivraj Singh Chauhan, the former chief minister of Madhya Pradesh, has made it clear that he wants to help the state's citizens increase their commercial output and raise it to the top of the corporate rankings in a variety of categories. The best Bhopal companies that are conducting fair business are listed here.
1. Appointy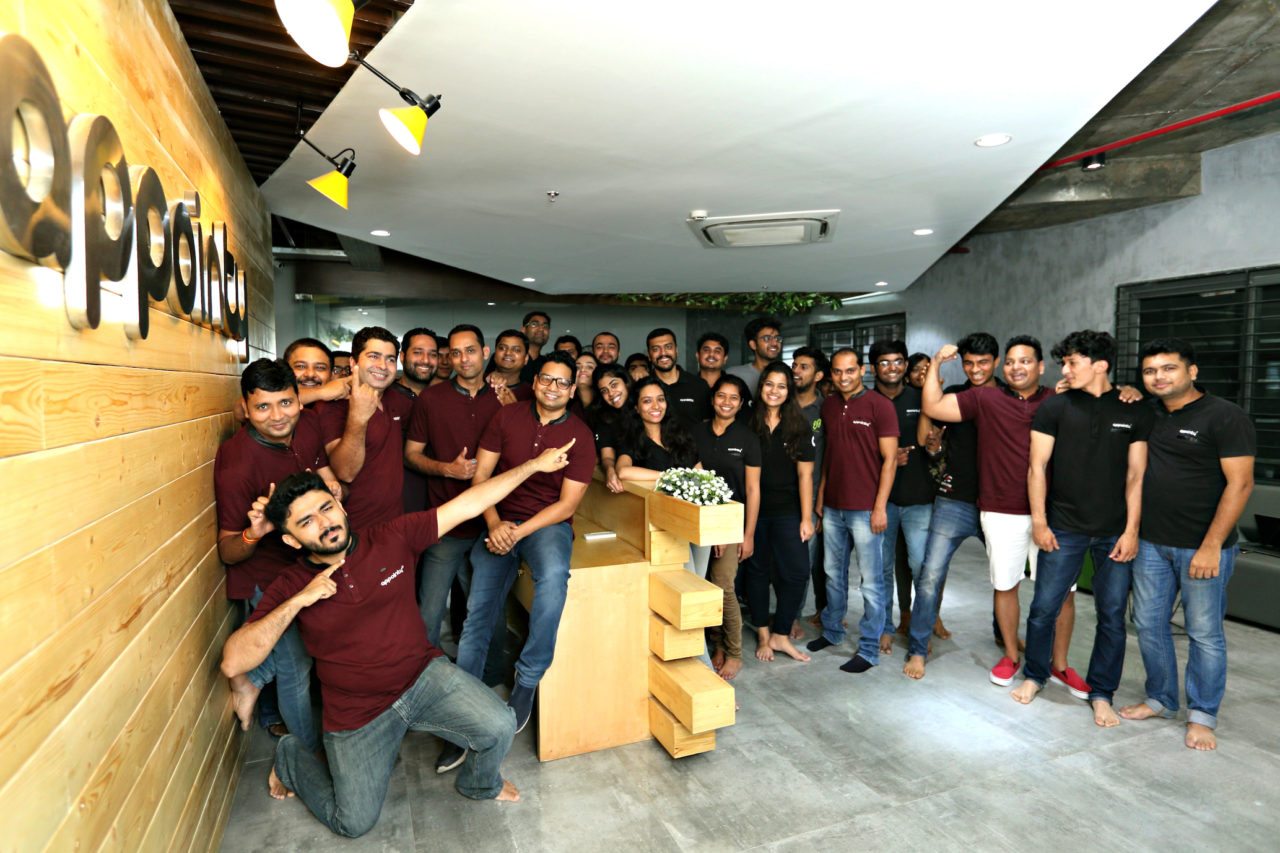 One of the few Indian SaaS products that are successful global is Appointy. With simply a staff of 40 customers and a customer base of more than 130,000, Appointy generates total earnings of INR 24 lakhs each month.
With the help of the web-based appointment maker Appointy, customers may make and accept online appointments, send automated email and SMS reminders, integrate with social media and Google Calendar, take online prepayments, and create gift cards and coupons.
Appointy is a cloud-based appointment scheduling solution for businesses and professionals that aids in managing their appointment scheduling routines and operations. Companies can use the answer in many sectors, including health and wellness, instruction, medicine, technical services, and more.
Appointy provides custom domains for book pages in addition to website widgets that let users book appointments directly from their websites. Through Facebook integration, users can add direct booking capability to a business's Facebook profile.
Additionally, users can specify an event's capacity, choose available timeslots, and keep track of attendance. Users can set weekly or monthly class restrictions, and students can schedule repeated classes. Additionally, mobile apps for iOS and Android-powered smartphones are accessible.
Support is provided on a subscription basis and is accessible via the phone, email, and an online support desk. Appointy is a web-based (and mobile platform-based) scheduling tool that helps companies expand through social media.
It is possible to link social media with any business to make appointments online or over the phone. Businesses may create promotions, deals, or discounts that they can market to both current and potential customers through Facebook, Twitter, or email. The premium membership options range from $9.99 to $99.99 each month and go along with the free version. The software was being used by 58000+ customers across 77+ countries as of April 2014, resulting in monthly net earnings of over Rs 24 million. Microsoft Ventures India supported the startup.
Appointy is a straightforward, effective scheduling tool that could aid in the development and management of your business.
You can accept online booking, send automated email and SMS reminders, integrate with Google Calendar and social media, accept online prepayments, run promotions, and do much more with Appointy.
Appointy supports over one hundred verticals. No matter how small or big your business is, they have a plan to meet your needs. Over 150,000 organizations around the world rely on Appointy.
Speeding up word-of-mouth exposure helps you manage your customers and sell your services. Nemesh Singh founded Appointy in 2006. In total, Appointy has raised from 1 round of funding —. A non-equity aid round was submitted on May 23, 2014. The Bangalore Microsoft Accelerator finances Appointy.
Company Overview
| | |
| --- | --- |
|                   Legal Name |                   Appointy |
|                   Industries | SaaS, Scheduling, Small and Medium Businesses, Social Media, Software |
|                    Founders |                Nemesh Singh |
|                 Founded Date |                     2016 |
|            Total Funding Amount |                    $790K |
|                    Investors  | M12 and Microsoft Accelerator Bangalore |
2. KhaDigi
Umang Sridhar developed the handcrafted textile company KhaDigi, which sources a number of khadi variants from a region historically frequented by dacoits.
KhaDigi is a nonprofit company with the purpose of preserving textile artisan traditions. A company located in Bhopal called KhaDigi specializes in handwoven fabrics. KhaDigi, which was founded in 2017 with the aim of empowering women by educating them on how to spin and weave khadi cloth, has since grown to provide a market and a platform for regional artisans.
A social company called KhaDigi aspires to revive traditional textile craft techniques while giving them a "contemporary spin" for the twenty-first century. Handloom weavers, dyers, block printers, and other artisans create KhaDigi's textiles using only sustainable materials like cotton, silk, soy waste, or bamboo.
They work together to develop fresh concepts for the following fashion trends while preserving the socioeconomic stability of the more than 1000 working craftspeople.
By identifying groups of capable individuals who are focused on collaborating with time-honored traditions, KhaDigi aims to upskill craftspeople in the use of cutting-edge technologies and work with them on product creation and marketing.
KhaDigi goes a step further by instructing local women in spinning and weaving. By giving them access to markets, better equipment, and a comfortable working environment, it is trying to motivate the lives of craftspeople in Bundelkhand.
Along with expanding internationally and working with well-known textile retailers like Zara and H&M—both of whom are committed to sustainable design and the UN 2030 Agenda For sustainable development 2030—Khadigi also has global expansion plans.
Umang Sridhar earned a commerce bachelor's degree from the University of Delhi.
In addition, Umang is a Fellow at the School for Social Enterprises in India. She was a Top Woman Inventor of India by the Technology Development Board of India in 2018 after being nominated for the WISE 100 award by NatWest Bank London in 2017. She only abides by one principle, "Be the difference you want to see in the world," and she lives by it.
Tanya Chugh is a strategic human resource management expert who earned her MA in fashion and luxury brand management from the University of London. She holds a position to be a visiting professor at the Istituto Marangoni for Fashion Industry.
Her experience with the "global fashion industry" motivated her to return to India and seek to promote and motivate the treasure of art and skill there.
Company Overview
| | |
| --- | --- |
|                   Legal Name |                     Khadigi |
|                   Industries |                  Fabric Supplier |
|                    Founders |   Umang Sridhar and Tanya Chugh |
|                 Founded Date |                       2015 |
|            Total Funding Amount |                        NA |
|                    Investors  |                        NA |
3. BusinessKeeda
An online community called BusinessKeeda provides networking and incubator services. It is a forum for business owners to experiment and create new things while helping them grow. It is available in seven Indian locations. Entrepreneurs and businesses can meet there to exchange ideas, develop new products, and advance.
Businesskeeda provides the following networking services:
Networking opportunities.

Connections with businesspeople and entrepreneurs.

Links to strategic partners and co-founders.

A community of founders who are focused on supporting one another.

Connections to technical teams.

Connections to resources for higher education.

Building teams.

Solving practical problems.

Full-time and part-time employment
Arshi Khan, Avinash Seth, and Rothar Jellis created the company. Arshi, the CEO of BusinessKeeda, wants to grow the business nationwide and assist students at other institutions in organizing events and starting their own enterprises.
Company Overview
| | |
| --- | --- |
|                   Legal Name | BUSINESS KEEDA START-UP CONSULTANTS LLP |
|                   Industries |                  Communities |
|                    Founders | Arshi Khan, Avinash Seth, Rothar Jelis |
|                 Founded Date |                       2016 |
|            Total Funding Amount |                         NA |
|                    Investors  |                         NA |
4. GypsyShack
This company, which operates in the travel sector, was founded by Jagpreet Pablo. Gypsy Shack, created in Bhopal, links local businesses with tourists in a cutting-edge travel paradigm.
Gypsy Shack is a vacation agency with a unique aesthetic. It has 90 tour operators, all of whom were found through personal recommendations from seasoned visitors. "Engagement, exploration, and evolution" is the tagline of GypsyShack. It aims to provide a unique experience to a large number of people. The startup's work has benefited the citizens of Bhopal and the nearby cities.
According to the founder, Jagpreet, "the majority of travel in India seems to be either temple tourism, sight, or adventure." This is usually the case even with the most off-the-beaten-path travel agencies. However, Gypsy Shack appeals to a different taste. Sixty-five percent of the people who visit our site are under 25 and looking for spiritual or converting experiences.
The 3 Es—Exploration, Engagement, and Evolution—were developed by Gypsy Shack as a brand-new concept in travel. "Under exploration, we transport visitors to many of the remote areas of India or present them with a novel viewpoint on well-known favorites like Manali and Shillong. We involve them in events like kayaking, interactions with local and tribal members, and other things.
This allows people to travel inside of themselves, which promotes growth, claims Jagpreet. The app's founder, Jagpreet Pablo, a former KPMG analyst and alumnus of Delhi University's Sri Ram College for Commerce, thinks travelers to India should have a taste of what it's like to be in such a richly varied and stunning country.
Gypsy Shack is distinctive in that it lacks a corporate headquarters structure. Chaitali works in Delhi, while Jagpreet lives in Bhopal. The team's other four members are stationed in different parts of India and are in charge of tasks like content authoring, marketing, and programming.
Thanks to Jagpreet's bootstrap efforts and a team of six employees stationed in different locations, Gypsy Shack has been able to gain traction in India's travel enthusiasts.
Company Overview
| | |
| --- | --- |
|                   Legal Name | GYPSY SHACK HOLIDAYS PRIVATE LIMITED |
|                   Industries | Adventure travel,  Tourism , Travel |
|                    Founders | Jagpreet Singh Pabla and Chaitali Bhatia |
|                 Founded Date |                    2013 |
|            Total Funding Amount |                      NA |
|                    Investors  |                      NA |
5. IT Fusion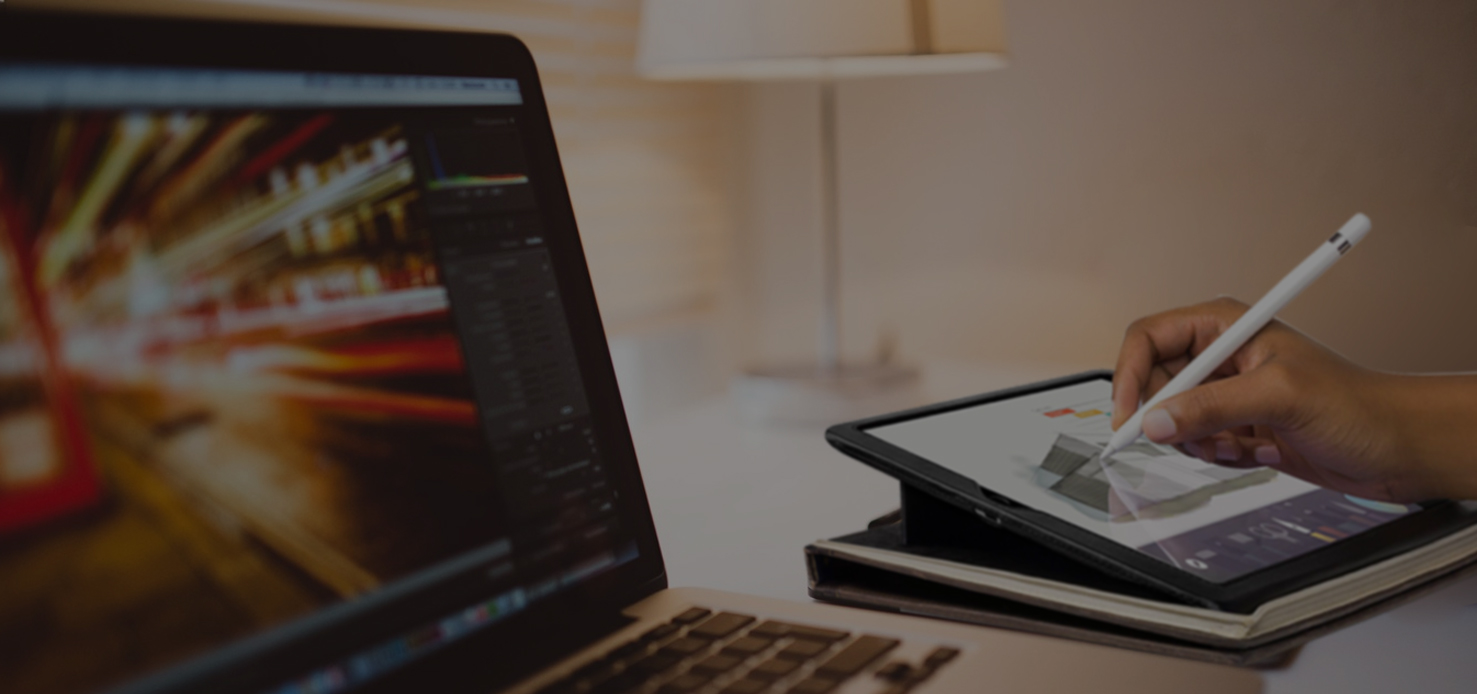 Deepak Motwani founded this IT services firm. The IT company IT Fusion is located in Bhopal. A few of the services provided by IT Fusion include search engine optimization (SEO), social networking optimization (SMO), web design, website design, software engineering, e-commerce services, and internet marketing. The company set up shop in Bhopal in April 2011, and in only a few short months, it has amassed a sizable customer base across India and abroad.
Every prosperous company owes it to the planet and its citizens to majorly use its influence and resources to alter the course of events. In order to create opportunities in the regions where it operates and to uphold its commitment to serve the public interest through innovative technologies and partnerships, IT Fusion is dedicated to mobilizing resources both inside the company and globally.
A few services offered by IT'Fusion include search engine rankings (SEO), social media optimization (SMO), website design, website design, software development, e-commerce services, and internet marketing. The business started operating in Bhopal in April 2011, and since then, it has quickly amassed a sizable consumer base across India and beyond.
IT Fusion's main purpose is to help businesses and companies around the world develop and reach their full potential. The company was established with the purpose of offering top-notch software and website solutions. Customer satisfaction is IT Fusion's company philosophy, and quality is crucial to them.
Company Overview
| | |
| --- | --- |
|                   Legal Name |                   IT Fusion |
|                   Industries |   Education, Computer training |
|                    Founders |                 Deepak Motwani |
|                 Founded Date |                       2011 |
|            Total Funding Amount |                        NA |
|                    Investors  |                     Acquired |
6. Netlink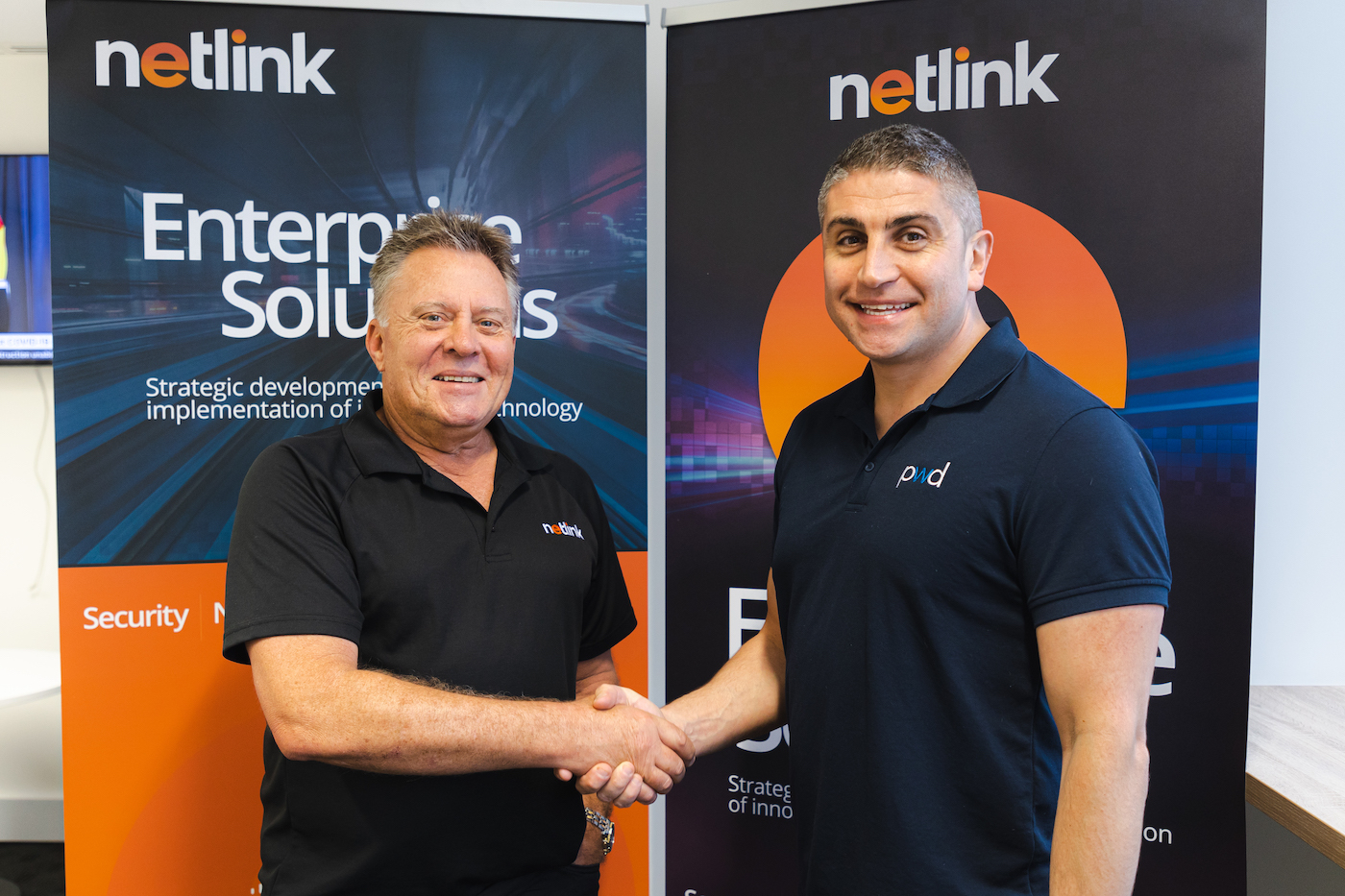 Technology solutions are offered by Netlink to help clients grow their businesses. This company, which specializes in IT Services, was founded by Anurag Srivastava.
In Bhopal, Madhya Pradesh, Netlink is a well-known supplier of technology solutions with more than 20 years of experience. Due to its emphasis on generating positive business outcomes and streamlining processes, it is a dependable provider of comprehensive IT solutions.
A team of experts with more than 20 years of rich experience, Netlink is passionate about technology and how it affects consumers. Its team works together to provide consumers with the most accepted digital solutions by routinely exchanging ideas, information, and feedback.
It drives Netlink to succeed every day; it is not only its business. A Detroit, Michigan-based provider of corporate technology solutions and services, Netlink operates in 18 other locations globally. In 1999, it was founded.
An elite group of IT professionals from Netlink have created, integrated, and managed a broad range of technologically allowed business solutions. To guarantee that the product produces the expected results, they think a superb business solution should provide the top item and the best service. This dedication inspires Netlink to provide products and services that consistently produce outcomes. Two data centers and four delivery centers were backed by Netlink, which operated in 18 different countries. It has won big accolades, including "ET Entrepreneur of the Year," "Automotive Hall of Fame," and others.
In 1999, Anurag Srivastava founded Netlink. Anurag has an engineering bachelor's degree from Maulana Azad National Institute of Technology and an engineering master's degree from Clemson University (Master of Science). Michigan, USA, is home to Netlink's corporate headquarters.
Company Overview
| | |
| --- | --- |
|                   Legal Name | NETLINK SOFTWARE PRIVATE LIMITED |
|                   Industries |           Information Technology |
|                    Founders |               Anurag Shrivastava |
|                 Founded Date |                     1999 |
|            Total Funding Amount |                       NA |
|                    Investors  |                     Acquired |
7. HackerKernal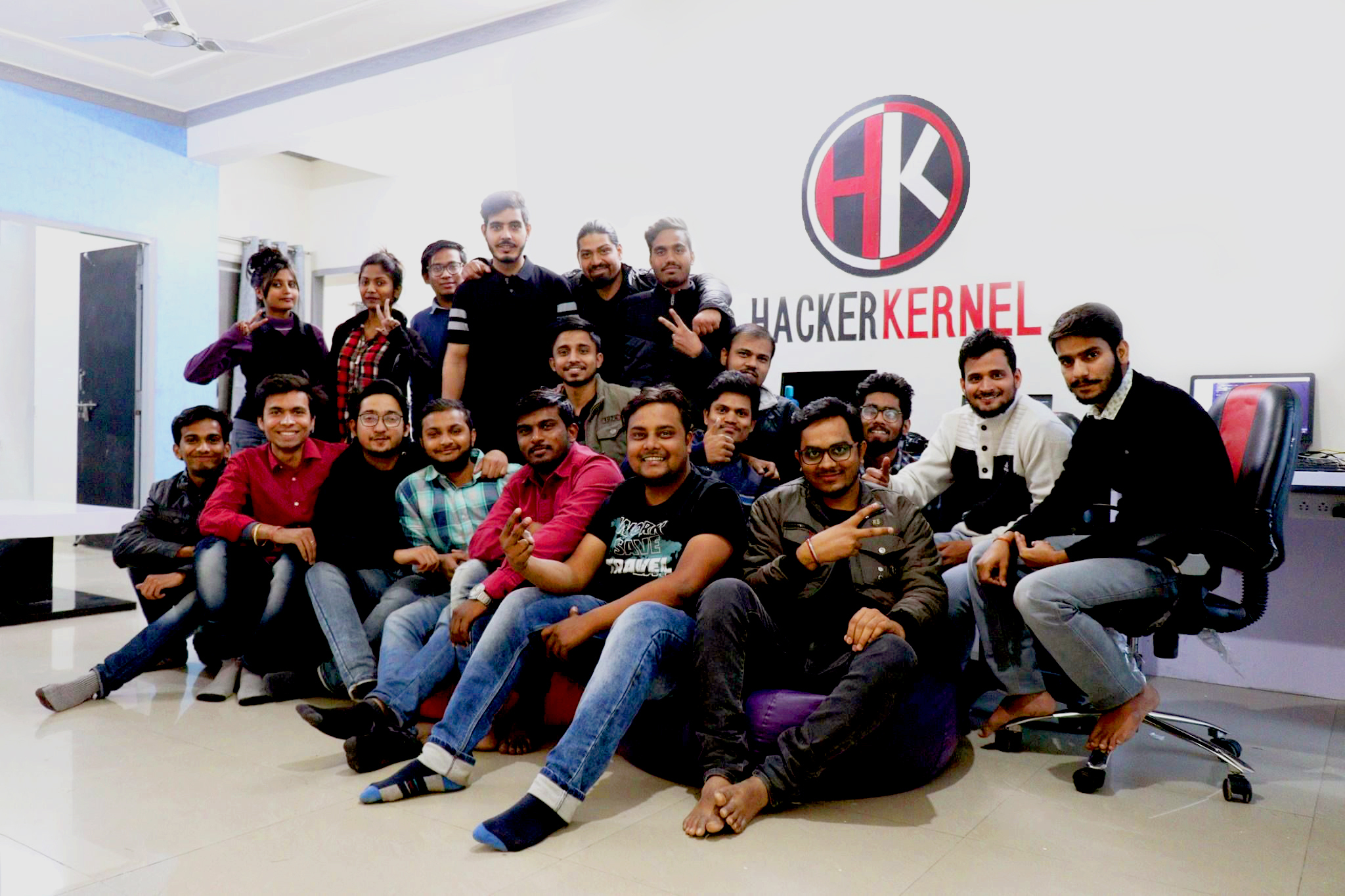 The founder of this website development company is Husain Saify. A provider of IT services, HackerKernel focuses on scalable business solutions. HackerKernel collaborates with businesses and startups around the world to develop mobile and internet applications. It functions according to a temporal and material model. HackerKernel focuses on the desires of the business.
A provider of highly scalable enterprise solutions using cutting-edge procedures and original strategies, HackerKernel is an IT services provider. One of their favorite projects to make is Progressive Web Applications (PWA), which are native and hybrid applications. It recognizes today's business owners' challenges, and the company collaborates with them to make them reach their objectives by providing affordable technological tools through a superior partnership approach.
It is the best location for making everything seem automatic. They use a dash of compassionate innovation while developing websites, mobile apps, ERPs, and CRMs. This software development company is well known for its creation. Hackerkernel connects entrepreneurs and companies to the online realm by fusing affordability with effectiveness and accessibility.
If a business needs an app created, it assigns a team to it and charges for the intricacy and time it takes to finish the project. The company is now situated in Madhya Pradesh's Arera Colony in Bhopal. The startup's one-of-a-kind partnership program strives to support technology resources.
The IT professionals who make up HackerKernel are youthful, vibrant, and dream-driven. The headquarters of HackerKernel is in India, and it has offices in the following countries. HackerKernel strives to offer the top IT services to startups and MNCs worldwide. HackerKernel has been creating cutting-edge technology products for established companies and startups for the past six years.
One of the top startups in Bhopal, Hackerkernal has over 200 finished projects and 150 happy clients. It has been involved in several industries, and its clients' continuous confidence and satisfaction are proof of its growth. Hackerkernal solutions combine state-of-the-art methods with affordable technology resources. It is driven by the goal of raising new firms' success rates.
Company Overview
| | |
| --- | --- |
|                   Legal Name |   Compile Technologies Pvt Ltd |
|                   Industries | Apps, Information Technology and Mobile |
|                    Founders |                   Husain Saify |
|                 Founded Date |                       2015 |
|            Total Funding Amount |                       NA |
|                    Investors  |                      Acquired |
8. OnnWay
The company, which is based in transport and logistics, was founded by Rahul Rajput. A freight platform called Onnway.com makes it simple for loaders and vehicle providers to connect. In terms of determining rates, route planning, on-demand availability, transit monitoring, and timely delivery, OnnWay is solving some of the most critical issues.
Our Loader and the Vehicle Provider may interact on the online freight marketplace known to be Onnway.com. Identifying pricing, route optimization, on-demand supply, transit monitoring, and quick delivery are some of the issues we're concentrating on right now.
One way is dedicated to ensuring that the appropriate Loader is paired with the right service provider at the right price because of its unmatched technical platform. One logical platform might be used to manage all of the client's shipments. You can find available vehicles on Onnway all around India without making any calls or reservations in advance.
You may track your shipment's progress every mile. Using the unmatched technological platform of onnway, the company is committed to assuring customers that only the correct Loader is paired with the right fleet operator at any given moment depending on your source, address, and products to be sent, and other parameters.
Founded on February 5, 2021, Onnway Solutions Limited Is a private firm. It is a non-government organization listed with the Gwalior Registrar of Companies.
Company Overview
| | |
| --- | --- |
|                   Legal Name | ONNWAY SOLUTIONS PRIVATE LIMITED |
|                   Industries | Logistics, FMCG, Mobility / Transportation |
|                    Founders |                   Rahul Rajput  |
|                 Founded Date |                      2021 |
|            Total Funding Amount |                       NA |
|                    Investors  |                     Acquired |
9. CollegeKhabri
This Edtech company's founder is Arshi Khan. The primary areas of focus for CollegeKhabri are online admissions, career guidance, and chances for scholarships. A website called CollegeKhabri provides comprehensive information on institutions and the programs they provide. This information will be reviewed by educators, parents, and children, who will then choose the best course of action.
It might be difficult for parents, teachers, and students to find the ideal institution. It can be overwhelming to select among a large number of institutions that provide high-quality education, but CollegeKhabri has made the process easier for them.
A platform for online career and educational counseling was created and is run by Collegekhabri. In order to help students make better career decisions, the company's online platform offers a range of educational courses, universities, and colleges in India and abroad, and the most precise and in-depth information about colleges, classes, careers, fees, placing, and other education-related topics.
Arshi Khan, the founder of CollegeKhabri, earned a Bachelor of Science in Chemical Engineering from the Vellore Institute of Technology. With its main office in Bhopal, Madhya Pradesh, CollegeKhabri serves. It offers a scholarship known as "The KHABRI" worth one lakh rupees.
G2 Stack claims that Collegekhabri uses 27 different software programs and technologies, including jQuery, Google Analytics, and HTML5.
Company Overview
| | |
| --- | --- |
|                   Legal Name |                 Dirasa Pvt Ltd. |
|                   Industries | Educational and training service; Educational Software |
|                    Founders |        Arshi Khan, Rothar Jelis |
|                 Founded Date |                     2016 |
|            Total Funding Amount |                       NA |
|                    Investors  |                    Acquired |
10. Easy Retail For You(ER4U): POS & Billing Software India
India's top retail POS software that complies with GST is called Easy Retail for You (er4u). TBI Technologies developed it with the intention of helping Indian retailers become innovative retailers and helping them increase sales by 30%. Er4u speeds up the procedure and reduces time spent. It is a juncture system that stores use for inventory control and retail billing.
ER4U is a software solution for billing, barcoding, and inventory for retail businesses. The package comes with modules for buys, returns, sales, exchanges, salaries, expenses, reports, CRM, and other things. The company charges INR 15,000 for software for a single store. Customers include Kala Niketan, Sahra, and National Stores.
Sohil Bansal and Abhinav Saxena started the SaaS sector.
ER4U offers merchants the ability to manage retail sales, including e-commerce channel sales, and inventory, buy deals, HRM, CRM, accounts, and sales.
Ninety percent of the Indian retail industry is currently battling problems with inventory management, completecompeting with e-commerce sites, and getting rid of outdated stocks. To make matters worse, regional and international rivals are fighting for their business.
Due to their lack of industry knowledge, many corporations would choose to bring these merchants into already-busy e-commerce sites, where they would expire in uncertainty. Few businesses would be troubled by the regular inventory and management issues that retailers encounter.
Company Overview
| | |
| --- | --- |
|                   Legal Name |   Easy retail for You aka ER4U |
|                   Industries | Internet of things, Retail technology and Software |
|                    Founders |   Abhinav Saxena and Sohil Bansal |
|                 Founded Date |                       2015 |
|            Total Funding Amount |                        NA |
|                    Investors  |                   Acquired  |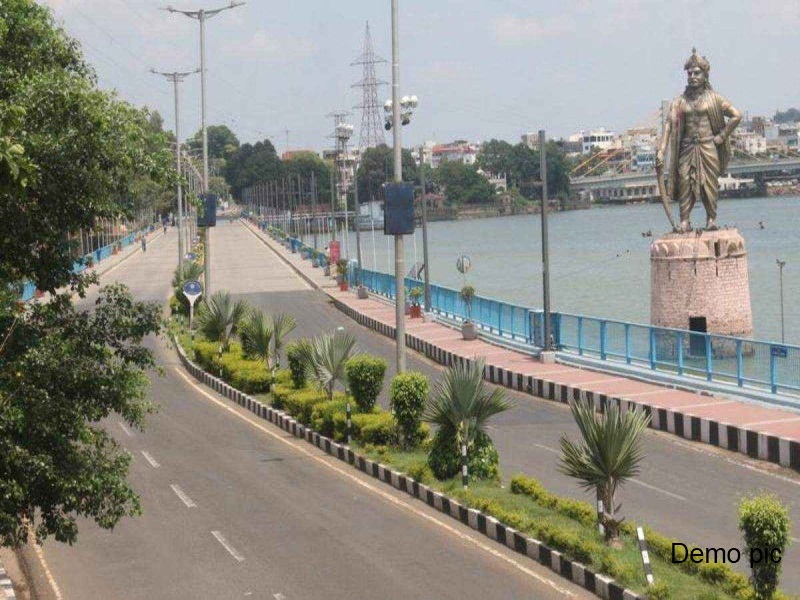 In an effort to close the gap between e-commerce and a sizable part of the country's retail market outlets, it intends to increase to 12 cities in 18 months. 2015 saw the debut of Easy Retail for You (ER4U) by Abhinav Saxena and Sohil Bansal.
India's retail market is currently worth roughly $600 billion, and by 2020 it is anticipated to reach $1 trillion. There are currently 15 million retail stores in India, with 30% owned by urban entrepreneurs and 10% organized. This equals a $4.5 billion direct market size.
Over the course of eight years of managing a retail family business, we were conscious of a common retailer's pain issues. Further research revealed that their resistance to new technologies had worsened their traditional business practices.
edited and proofread by nikita sharma