Trends
How does Zepto deliver groceries in 10 minutes?
How does Zepto deliver groceries in 10 minutes?
The demand for intelligent apps on the internet is rising like it's never been before. Shopping for groceries is an essential part of our daily lives. All you need is an app on your Android phone to have all of your grocery orders delivered to your cosy sofa, eliminating the need to go to the market for your daily needs. You can acquire your goods right now with only a few taps on your mobile device. In the grocery delivery market, companies attempt to shorten the time to deliver goods.
Weezy, Gorillas, Jokr, Swiggy Instamart, and Grofers are just a few firms from across the world vying with the primary objective of lowering the delivery time and providing products in 10-15 minutes, and Zepto is one of them.
Zepto is not just another grocery delivery app; it is a platform that guarantees 10-minute supermarket deliveries and is created to revolutionize the selling and delivery of food. Customers may use Zepto to order from 2500+ goods and deliver them to their homes using Zepto's 10-minute e-grocery delivery app.
This article will learn more about Zepto, a grocery delivery service, including its funding and investors, business plan, revenue model, startup narrative, founders and team, logo, growth, challenges, competitors, etc. 
Company Highlights
Startup Name – Zepto
Legal Name – KiranaKart Technologies Private Limited
Headquarters – Parel, Maharashtra, India
Industry – Delivery, Delivery Service, and Grocery
Founders – Aadit Palicha, and Kaivalya Vohra
Founded – 2021
Total Funding – $360 mn (May 2022)
Valuation – $900 mn (May 2022)
Areas Served – India
Current CEO – Aadit Palicha
Website – www.zeptonow.com
About Zepto
Zepto, a Mumbai-based business, provides a 10-minute grocery delivery service. Zepto, a firm noted for delivering groceries in 10 minutes, was founded by Aadit Palicha and Kaivalya Vohra.
Zepto is known for specializing in delivering goods before the end of the year. In 2021, it collaborated with 86+ dark shop operators in thirteen different locales, resulting in over one million deliveries. Zepto uses a network of 'cloud shops' or micro-warehouses to fulfil orders quickly.
Zepto's trade secret is its ability to generate 2,500+ things for delivery in under 10 minutes consistently. It's at the centre of everything the business does, and it's why they've been able to develop so swiftly while retaining such strong client loyalty.
Thanks to the dark shop concept, the Parel-based speedy grocery delivery service, The time it takes to deliver groceries has been cut to only 10 minutes thanks to a supermarket delivery service. According to reports, the grocery delivery sector seeks to profit from quick commerce as the next big thing. One of the industry's most rapidly developing verticals is fast-delivery startups such as Zepto and Fridge No More.
Industry
E-Grocery delivery is gaining traction in India, a $1 trillion retail market where grocery purchases make up most of the consumer spending. In 2020, the Indian e-grocery market was worth $2.9 billion, and it is predicted to increase at a 37.1 per cent annual pace from 2021 to 2028.
As a consequence of changing customer preferences, increased urbanization, and a tech-savvy youth that loves to make online purchases, the industry has grown in popularity in recent months.
The brisk commerce business will be valued at $30 million in 2021, according to RedSeer study. In 2025, the same category is expected to increase 15 times to a $5 billion market.
Consumers flock to tailored and convenient internet platforms for food buying rather than trekking down to the local stores as their standard of living rises and their daily schedules tighten.
The popularity of internet food delivery grew after the COVID-19 epidemic. Consumers are turning to online food shopping due to social distance limits, which are not only easier but also safer.
Founders and Team
Zepto was founded by Adit Palicha and Kaivalya Vohra, who were 19 years old after dropping out of Stanford University's computer science department to return to India and start the company. The company launched its official launch in April this year after being founded last September.
Aadit Palicha
KiranaKart and Zepto both have Aadit Palicha as the CEO and Co-Founder. After graduating from GEMS Education with an IB certificate in Mathematics and Computer Science, Palicha graduated from Stanford University with a Bachelor's degree in Computer Science. Following that, Aadit finished Y Combinator Grade: W21 and began working as a Project Lead at PryvaSee. When he was barely 17, Aadit Palicha started his first company, GoPool. In April 2020, he quit the company and created KiranaKart, followed by Zepto.  
Kaivalya Vohra
In addition to being the CTO of both KiranaKart and Zepto, Kaivalya Vohra is also the Co-Founder of both companies. The Stanford University computer science graduate, participated in Y Combinator just like Aadit.
Zepto employs between 51 and 200 people.
Startup Story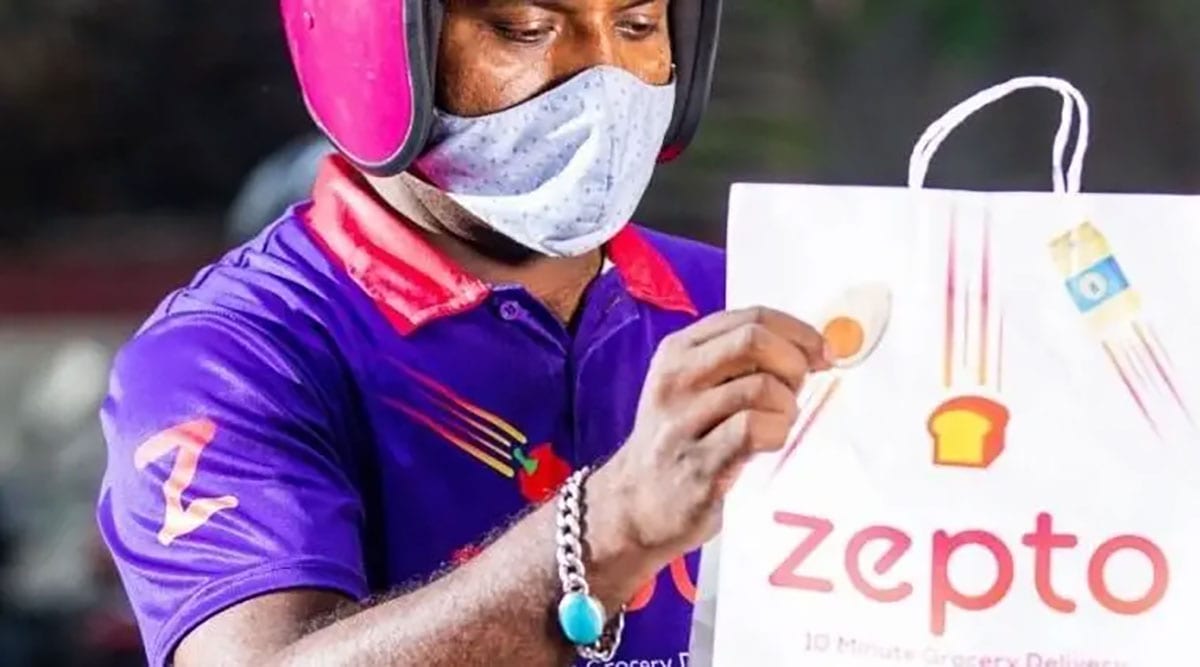 Despite our best efforts, even the most inventive of us find it difficult to carry through with our "startup ideas." Both Palisha and Vohra enrolled at Stanford to earn their Computer Science degrees but dropped out to pursue their dreams as entrepreneurs.
The inspiration for Zepto sprang from the confines of their homes during the Covid-19 epidemic. There would be a gap in the market for same-day delivery due to the boom in delivery services. Groceries and other needs would arrive within a few days. Zepto was born with all of this information as a result of this.
These teenagers were surprisingly detained in their Mumbai homes, according to Covid standards, after several cooperation on several projects had been launched, including a ride-hailing app for minors.
The pair struggled to collect their supplies even though food delivery, which was deemed crucial by local authorities, was still authorized across most of the country as the illness spread.
While Zepto has gotten a lot of press, Palicha and Vohra's initial effort, KiranaKart, hasn't gotten nearly as much. KiranaKart, on the other hand, has influenced Zepto. KiranaKart was a grocery delivery service, as its name suggests. It had established deals with Kirana merchants to deliver groceries in less than 45 minutes. A $730,000 pre-seed investment was spearheaded by Global Founders Capital, 2 AM Ventures, Contrary Capital, and angel investors. Initially, Vohra and Palicha planned to sell the devices for Rs 1 each.
Mission and Vision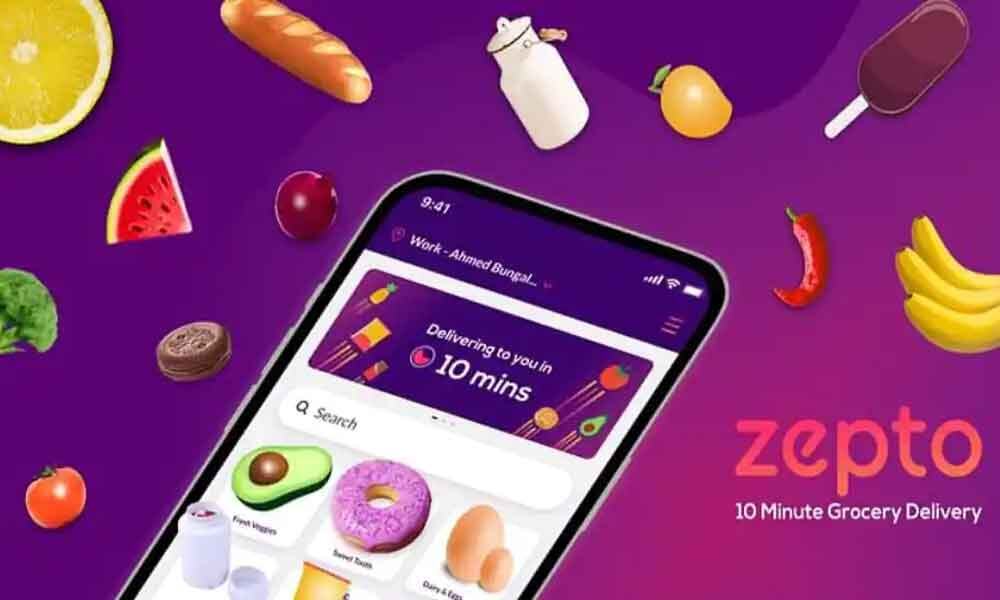 The creators found it challenging to get food as two bachelors living alone, so they concentrated their apps on grocery delivery. Unlike their previous company, KiranaKart, which attempted to make grocery delivery easier for kiranas, Zepto aims to cut down on delivery times.
Business Model and Revenue Model
On up to 90% of orders, Zepto delivers groceries in ten minutes via a system of dark storefronts and mini-warehouses. Zepto is an Indian company that specializes in fast commerce. It was created with the client in mind and is based on the quick service paradigm.
Aadit claims that their average delivery time is 8 minutes and 47 seconds to assure a faultless delivery experience. The Mumbai-based firm uses a hotspot strategy to cater primarily to digital transactions through a network of dark shops or retail distribution centres.
A dark store is a small neighbourhood business that consumers can't visit but may order from online for packaged delivery. While dark stores aren't new to the Indian market, Aadit says the concept hasn't been fully explored.
Zepto's connectedness is aided by population, traffic dynamics, geography, road patterns, weather conditions, last-mile operational improvement, real estate pricing, and other geographic data and local intelligence. Furthermore, the startup's dark warehouses and cool rooms are custom-designed to meet specific requirements like the ease of transit, allowing packers to fulfil orders as quickly as possible.
Topography, population, road patterns, traffic dynamics, weather, last-mile supply availability, real estate prices, and other geographic data are supposed to aid Zepto in optimizing its network.
Marketing
Zepto marketing is among the greatest that recent firms in India have seen, contributing significantly to the rapid development that Zepto has had in such a short period. Three of Zepto's latest advertisements were created by L&K Saatchi & Saatchi, which highlighted the company's products and services.
To promote the firm throughout the IPL season of 2022, Zepto has launched new advertisements starring recognized singers Kailash Kher, Shankar Mahadevan, and Usha Uthup, both original and harmonious for the viewers.
Growth
Zepto will expand to Bengaluru, Mumbai, and Delhi-NCR in the following months, with Hyderabad, Chennai, Pune, and Kolkata. Bengaluru is home to the company's technical office, whereas Mumbai is home to the company's operations. Zepto has recruited senior leaders from Dream11, Flipkart, Pharmeasy, Uber, and Pepperfry.
Zepto also has engineering, operations, marketing, and finance opportunities. Palicha has a monthly growth rate of 200 per cent and a retention rate of 78 per cent.
When Zepto was a five-month-old firm, it raised $100 million in a Series C round led by Y Combinator's Continuity Fund, resulting in a valuation of $570 million, up by 2X from its previous valuation of $60 million a month earlier. Zepto obtained a new round of investment spearheaded by Y Combinator to boost its valuation to $900 million, indicating that the firm has grown significantly in funding.
Zepto has gained a lot of knowledge in the last few months, encouraging development. The team includes several well-known senior leaders from Uber, Flipkart, Dream11, Amazon, and Pharmeasy.
The reason some companies have chosen Zepto, according to Palicha, is that it has enabled people who had migrated from Mumbai to Bangalore to return to their hometowns. He claims that the startup's rapid growth, faultless execution, and ambitious goals have attracted others who share his passions. "We've been able to walk the talk," he said.
"They began with a different approach, swiftly switched to fast commerce in August 2021, and are currently attracting 100,000 new clients each week, 60% of whom are women." They expanded to most major metros in under five months due to their thorough attention to detail in the logistics experience. Said, we believe Zepto will triumph in this battle.
Zepto's income has increased by 800 per cent year over year, while its per-order burn has decreased by 5X. Zepto's 10-minute delivery approach can currently stock and deliver 3000+ items. When last reported on May 2, 2022, the startup's annualized revenue growth was estimated to reach between $200 and $400 million. This sum is likely to get at least $1 billion by the third quarter of next year.
Zepto has claimed to have grown by 50% per month in recent months, and this increase is linked to the growth that Zepto boasts of. Furthermore, Zepto claims to have expanded by 800 per cent in the most recent quarter while cutting its costs by more than 5X. 
Challenges
Zepto has had its share of problems recently, with one of the most recent being allegations of misconduct by a founder and investor in the fast commerce delivery business. Ansh Nanda, a purported co-founder of the company, said that the other co-founders and Nexus Ventures pressured him to sell his shares.
Nanda took up this and filed a police report against Zepto's co-founders and a Nexus Ventures partner, Suvir Sujan. On the other hand, the co-founders moved promptly and filed a suit with the Delhi High Court. Nexus has also invested in a third company, Zepto, in which one of the co-founders is named in an FIR. Other firms that dealt with this were YoloBus and Acko.
Competitors
Many firms compete with Zepto and have previously pioneered fast-paced grocery delivery, such as Swiggy Instamart, Big basket, and Blinkit.
Swiggy and Big Basket have already begun delivering groceries in 10-15 minutes, while Blinkit is set to compete with Zepto by launching 10-minute grocery delivery in ten cities. Dunzo competes with Zepto in Bengaluru because it uses its Xpress Mart dark shop network to deliver groceries in 19 minutes.
Future Plans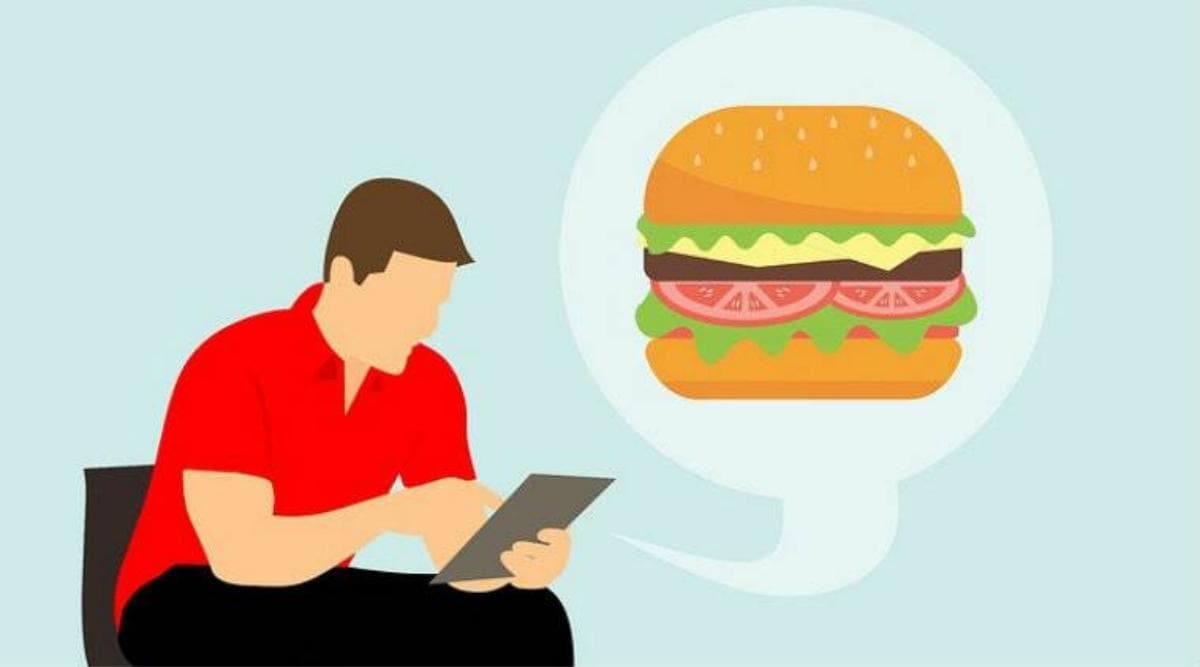 The monies will be used to develop the Mumbai-based company's dark shop network, expand its client base, and add more personnel. It has already been delivered to Delhi-National Capital Region and Bengaluru, with deliveries to Hyderabad, Chennai, Pune, and Kolkata expected to be returned within 30 days.
By the end of the year, it hopes to have 100 dark businesses up and running, each serving roughly 100 pin codes. According to a research group, quick commerce is expected to reach $300 million by the end of this year and $5 billion by 2025.
Palicha, the co-founder, stressed that no one in India has a complete understanding of marketing. Suppose you look at a few older firms attempting to implement this strategy. In that case, you'll notice that many of them are unfocused and lack the consistency to operate on a single model, according to him. They get involved in various activities, which is the most severe problem in any significant corporation.
"Our median delivery times have stabilized, if not decreased," he added, "primarily because as we increase our coverage and extension, it becomes a component of individual cloud storage and how they function."
Express delivery is not a novel notion; with mixed results, most current e-grocers have tried it before. Following the increased adoption of online grocery due to the Covid-19 outbreak, these platforms have reintroduced quick delivery to consumers, especially under the dark-store concept.