Tech
Grofers' former new founder wants to grow quick-commerce into Amazon's sector, which is Nykaa's. Will it work?
Grofers' former new founder wants to grow quick-commerce into Amazon's sector, which is Nykaa's. Will it work?
Is a closet full of clothes and nothing to wear? How about we order one right away for the party tonight? Yes, you can now get through grofers more than just a bag of radishes and potatoes. If Saurabh Kumar has his way, you can also get that fancy little black cocktail dress within minutes.
Kumar was a co-founder of the express grocery company Blinkit formerly knowns as grofers.
He left the company last year and just a few weeks ago did a soft launch for his horizontal quick-commerce company Warpli. Warpli says it will deliver anything from clothes to coffee mugs to moisturizers at warp speed to compete with the big e-commerce sites (hence the name).
But there are signs that the quick-commerce market is getting too crowded. Will the newcomer find a place in the USD60 billion horizontal e-commerce market, which is already well served by Amazon and Flipkart?
This question is at the heart of how this self-funded business will stand out.
Trying out new areas of q-commerce

Kumar said last year that he was going to start a new e-commerce business, and this was after he left Blinkit (earlier grofers) without warning. He left just before the online grocery delivery startup got money from the food-tech company Zomato and changed its name to Blinkit/Grofers, which stands for "horizontal quick-commerce" (earlier Grofers).
With a team of about 15 to 20 people, Warpli started by selling electronics, clothing, and cosmetics, essential to companies already in the market.
60–65% of the gross merchandise value (GMV) of Flipkart and Amazon comes from electronics, followed by fashion and cosmetics, which make up about 15% of the GMV.
More than 10 million people shop on Falguni Nayar's Nykaa, which went public last year and did very well; it went public for the first time and raised $700 million for $13 billion.
Most people in the e-commerce market think that these items are not necessary right away, so customers are willing to wait for them to arrive. Also, their business is set up in a hub-and-spoke model with many layers. As they call themselves, the vendors or sellers send their goods to the central warehouses, and the company sends the goods to the outlets or spokes closest to the customers.
The products have to be brought to the customers by a "last-mile service provider." On average, the whole process takes two to four days.
Warpli wants to stop this whole cycle from happening. It comes in two styles.
It gives retailers and brands the choice of storing their inventory at their stores or at the company's dark stores, which are close to where the customers are. It has also made it easier to return items, and customers are asked to give the delivery person the products they don't want at the door. In 30 minutes, the thing will go back to where it came from, at the store.
"It's good for sellers because their stock won't get stuck in the return process for weeks, which happens now in the e-commerce field. "It comes back and is put back on the market right away," Kumar tells one of the daily news.
Kumar didn't say anything about the prices, but a source says that Warpli will charge retailers a flat INR50 to deliver their items up to 4 km and INR10 per km. It will also set the shops INR2 per cubic foot per day to store their goods in the dark stores.
The company has also told sellers that it will settle the payments within 24 hours and won't charge any extra commission. Amazon or Flipkart take seven to fifteen days to pay fees and commissions, quickly reaching 30–35 percent of the item's price.
Warpli has teamed up with Zypp Electric for the deliveries and is also talking to other hyperlocal logistics companies. It has no plans to lower the prices of its products to attract more buyers, and instead, it will keep letting merchants know what other products are selling to boost sales.
Unlike other grofers delivery services like Blinkit (earlier grofers), Swiggy Instamart, and Zepto, which store between 2,000 and 3,000 stock keeping units (SKUs) in each dark store, Warpli plans to list millions of SKUs because it will rely heavily on neighborhood stores for its inventory.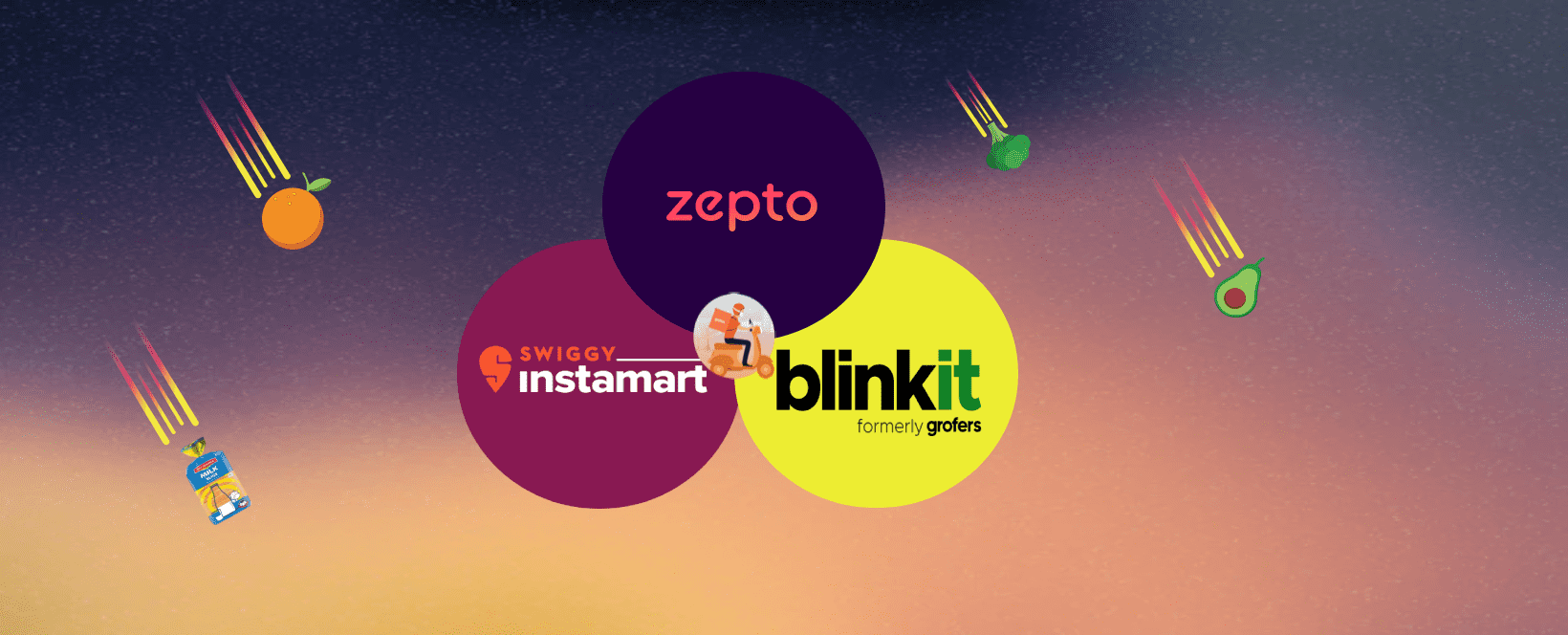 But really, do customers need a cell phone in 30 minutes? They don't seem to mind that Amazon and Flipkart deliver products in a couple of days, as long as things like quality, returns, and customer service are taken care of after the sale.
Kumar says, "People are happy until they're not, or until there's a better product."
One of the most famous things Steve Jobs ever said was, "Customers don't know what they want until you show it to them."
For Warpli, the established customer base of leading e-tailers in categories like electronics, fashion, and cosmetics is not a challenge but a reason to go after these segments. "People are buying these things online anyway. I won't change the way I buy things. "I'm trying to change the way people buy things," says Kumar.
He says that anything that is a standard product is better for quick commerce than new categories. For example, there are fewer SKUs for electronics, but they are high-value items that significantly affect the gross merchandise value of e-tailers.
With the rise of online shopping, offline stores, especially those that sell cell phones and electronics, have lost a lot of money. Warpli goes after these local shops and gives them a new lease on life.
Kumar started Warpli with his own money, and he plans to roll out the service city by city.
He won't say how much money was put into the business, but he says that right now, the only money needed is to pay salaries, cover the cost of the dark stores, and deliver each order. Warpli is not yet running full-scale advertising campaigns.
About 40 million Indians buy general goods online three to four times a month and once a week from platforms called "instant grocery." About 19 or 20 times a month, the same person goes to the market.
"In an ideal world, a customer would buy something from us every couple of days. Before you buy something, check it out on Warpli. If you can buy it there, you do. If not, you look at other platforms," says Kumar, adding that the first ticket price will be between INR500 and INR1,000.
Partners become rivals: Warpli vs. Blinkit (earlier grofers).
Even though Warpli's site doesn't say anything about groceries, a source says that the company has told some last-mile delivery partners that it will also deliver groceries.
Horizontal quick-commerce on Warpli, which would eventually include groceries, looks like Blinkit (earlier grofers). As Kumar's old business is trying to offer more than just groceries, it already sells a wide range of goods, from personal care products to office supplies.
According to a revised memorandum of understanding that Blinkit (earlier grofers) filed in August 2021, it plans to deliver "all kinds of goods or merchandise," such as consumer goods, household goods, durable/perishable goods, cosmetics, and kitchenware.
This means that Blinkit (earlier grofers) and Warpli will compete in several ways. In Indian startups, it is rare for a co-founder to leave a unicorn and then start a business that will compete with his old company.
Kumar seems to be able to compete with Albinder Dhindsa because they don't have a clause saying they can't. Kumar still has a 3 percent stake in Grofers India Pvt Ltd, the company's legal name that runs Blinkit (earlier grofers), and he is still on the company's board of directors. Later in the story, we'll hear what Kumar says about this.
We are looking for people who love building things from zero. If you fit the bill, write to us at [email protected]. Here are the roles we are looking to fill and the checklist for an ideal teammate – pic.twitter.com/W30Dpklb98

— Saurabh Kumar (@theknownface) December 17, 2021
Given what they want to do and how they want to do it, Blinkit (earlier grofers) and Warpli's products could overlap over time, as long as they both stay in business for a long time and don't change direction.
"For now, we only sell branded goods, and we don't care what category they are in," says Kumar.
As of the beginning of this month, Warpli had opened a dark store in Gurugram and planned to open more as it grew to Delhi and other metros.
Kumar has also convinced several current and former Blinkit employees to join his business. Suyodhan Reddy Koyya, who used to be the associate director at Blinkit (earlier grofers), is now running Warpli. Arun Laxman and Deepak Mehta, who used to work at Blinkit (earlier grofers), are in charge of product and business development.
Will Warpli come through?

"I don't see enough value in instant delivery to switch from platforms I know and trust where there is no friction, and I have full faith. I'm not saying that the new business won't do it, and it doesn't seem like a good enough reason for me to change how I act. The question will be, "How strong is the need?" K Ganesh was an angel investor and part of the group that started Bigbasket before Tatas bought the online grofers store.
This delivery service will only make money if the cost of delivery is low and there are a lot of orders in a small area. For comparison, Blinkit (earlier grofers) delivers 1.6 million orders from 445 dark stores every week.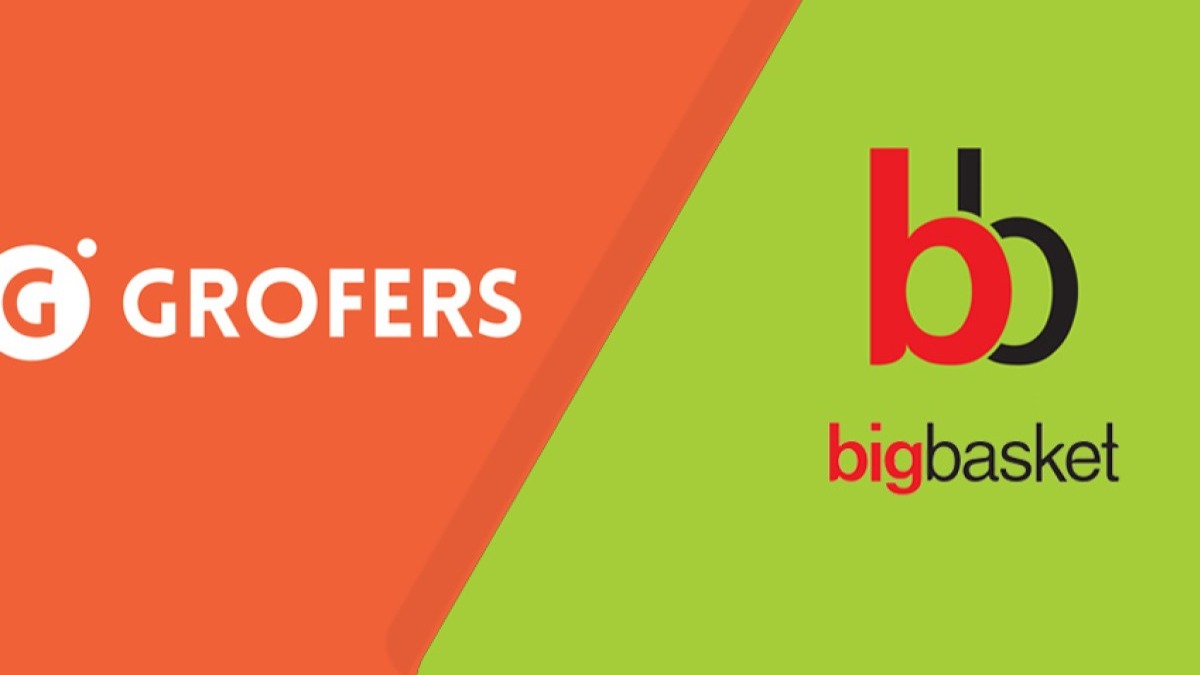 "For e-commerce to work, you have to give people good reasons to buy from you. These reasons include selection, price, and ease of use. There are already big things here, and the new company has to compete with them for customers and attention. Once they can get traffic, they can make money more than one way. For example, they can set up private-label products to start. But if the goal is to sell standard brands, it's hard to make a profit," says Ganesh.
But it doesn't seem to bother Kumar that people doubt him. He has been looking to hire engineers with the product and design skills and category leaders for women's fashion, men's fashion, bags and shoes, kids' clothes, and jewelry.
Warpli's first challenge will be to get sellers and buyers interested, which will be especially hard in the clothing category, with a high rate of product returns (25–30%). The other problem will be convincing cost-conscious merchants that paying 5–10% of the item's price as a delivery fee is reasonable. Merchants are not funded by venture capital like startups are, so they can't run businesses with unfavorable unit economics.
General goods delivery has also been tried before, just like grocery delivery. In 2015, this was tried out by Blinkit (earlier grofers), which was then called Grofers, where Kumar used to look at the tech side of the business. When you placed an order, the rider went to a nearby store, bought the item, and brought it to you.
There were two reasons why the plan didn't work
First, it wasn't cost-effective, and second, it was hard for individual shops to keep track of their stock in real-time. But there's no doubt that offline stores have become much more open to the Internet in the last five to seven years.
Many direct-to-consumer brands are also working with e-tailers and logistics service providers to move their businesses from offline to online.
Warpli might be able to keep track of its stock with the dark store model, but doing so through third-party outlets will still be a tremendous job.
Fast-track shopping

It's even more interesting that Warpli is coming out at this time.
After Blinkit (earlier grofers) and Ola started looking for ways to merge or cut back on their quick-commerce operations and staff, the persistence of quick-commerce players became a hot topic.
For example, Blinkit (earlier grofers) is about to merge with Zomato, a company in which it has a stake. The cash-strapped company recently borrowed money from Zomato to keep the business going until the merger was done.
This month, one of the daily news reported that Ola Dash was making a significant effort to cut down on its size. About 2,100 contract workers hired to run the Ola Dash dark staff were let go, and 150 of the 200 dark stores were closed or had their hours cut back. Sources say it will only work in major cities like Delhi, Mumbai, and Bengaluru.
A VC investor says that the quick-commerce industry is always in a state of change. "It's their vision and how hard they work. We can keep guessing while sitting on the fences, and the space is indeed shrinking, but it's also true that the market has been made. There's a need that someone is trying to meet. "The company that figures out how to make money out of this will survive," says a partner at a venture capital firm that has invested in a quick-commerce company.
Looking forward

Kumar wouldn't answer questions about how much of Blinkit (earlier grofers) he owned, why he left the company, and whether or not there was a "no-compete" clause.
Even though Kumar and his former business partner Dhindsa now work on different projects, they still agree on one thing: they both believe in quick commerce.
"Offline stores beat online shopping hands down when getting things right away. On top of this layer, we want to build. There is a chance to make the supply chain more efficient by allowing e-commerce with mostly offline inventories and agents. "We want to make a quick-commerce stack so that brands and sellers can take advantage of this chance," says Kumar.
But it will be a race to spend a lot of money to build a workforce, tech infrastructure, dark store network, and a way to get things to people. Kumar won't say how he plans to raise money. "There are no set plans for when we will launch and grow. "We will keep learning and improving to offer more and reach more people," he says.
edited and proofread by nikita sharma