Trends
Hyundai and Kia being sued by New York: Should India also take precautionary measures against the 2 automakers??
New York sues Hyundai Motors and Kia for negligence and public nuisance for lack of anti-theft devices leading to explosion in cars being stolen
Hyundai Motor as well as its affiliate Kia have been a target of the lawsuit filed by New York City alleging negligence, and causing a public nuisance due to worries pertaining to an apparent increase in vehicle thefts that have been attributed to a dearth of anti-theft systems in vehicles made by them. The South Korean automakers were previously sued on similar grounds by a number of other significant US cities, notably San Diego, Baltimore, Cleveland, Milwaukee, and Seattle, now being followed by New York, the most populated city in the United States. By manufacturing cars which are too simple to be stolen, the city accused the automakers with recklessness resulting in an inconvenience for the public.
The complaint claims that by not implementing theft prevention immobilizer modern technology which ensures that vehicles are incapable of being started without their keys, Korean automobile manufacturers Kia America and Hyundai Motor America fell behind the rest of the automotive industry. It had been filed in the United States District Court of the Southern District in New York. The engine immobilizers, a common feature for nearly every vehicle since the 1990s, were allegedly absent from several Hyundai and Kia models marketed in the United States, in accordance to the 39-page lawsuit filed on last Tuesday.
Therefore, in response to an increase in vehicle thefts, the city said it wants to hold both of the companies responsible for failing to install common security features on certain renditions of both automobiles. It said that the absence of these features on Hyundai and Kia vehicles is almost unprecedented among car manufacturers.
According to the state of New York, Hyundai and Kia's inability to put immobilizers on the majority of their vehicles between 2011 and 2022 allowed theft of vehicles, criminal sprees, unsafe driving, and other detrimental behaviors with regards to the public to grow exponentially. Some Kia as well as Hyundai models tend to be more susceptible to theft since they do not have immobilizers like other automobiles do and utilize mechanical keys rather than key fobs. When the automobile is started, a transponder within the key fob of an immobilizer generates a code. If the automobile does not receive the correct code, it won't start.
According to the complaint made with the US District Court for the Southern District of New York, defendants established and continued an ongoing public nuisance by choosing profits above protection and departing from accepted industry practices by not incorporating engine immobilizers as a standard protection provision.
The lawsuit said that this instance serves as a crystal-clear illustration of the harm that can occur to the safety of the general public when automakers opt not to put industry-standard theft prevention equipment in their vehicles. Additionally, it stated that implementing measures to make sure automobiles are difficult for someone to steal safeguards the vehicle as well as the general public by removing potentially dangerous drivers operating cars that are stolen off the road.
According to the city's complaint, the number of instances of stolen Hyundais and Kias increased by double in 2022 and then shot up dramatically in the initial four months of 2023, having 977 thefts reported, up from 148 during the same time in 2022. In comparison to the same period in 2022, this implies an approximately 660% rise in the number of robberies of Kia and Hyundai automobiles, it stated. Burglaries of BMW, Ford, Honda, Mercedes, Nissan, and Toyota automobiles, on the other hand, have decreased this year, according to the city. Undefined damages, both punitive as well as compensatory, are sought in the case.
Of particular note, Hyundai is Kia's parent firm, although the two businesses run independently. Following a TikTok challenge that involved targeting Kia and Hyundai vehicles—which continue to utilize physical keys as opposed to electronic systems—surfaced this past year, there has been an increase in thefts that has been recorded. The dearth of anti-theft safeguards left the automobiles more open to stealing. The app users were encouraged by the challenge to exploit the situation and steal the automobiles with the fewest possible tools. The robbers used the hashtag "Kia Boys" to publish recordings of themselves robbing the automobiles on the ByteDance-owned portal.
Therefore, after TikTok videos demonstrating how to steal automobiles without immobilizers as well as push-button ignitions became popular, both vehicle thefts increased dramatically in the final four-month period of 2022. As reported by the New York City Law Department, the number of Hyundai thefts increased from 12 to 104 in New York while the number of Kia thefts increased from 10 to 99 over the same period of time. The legal department reported that thieves had been removing the ignition covers from Hyundai and Kia cars in order to circumvent the ignition process employing any external device resembling a USB.
In a research study from 2021, the Highway Loss Data Institute indicated that Hyundai and Kia had been lagging behind other automakers in the adoption of immobilizers. According to the institute, just 26% of both Hyundai as well as Kia vehicle models came equipped with passive immobilizers in 2015, in contrast to 96% of the other automakers. The car owners' legal representatives, Hagens Berman, claimed that they occasionally incurred maintenance expenses and repair costs of about $10,000.
According to the attorneys, as a result of that failure, some persons have posted videos online demonstrating how to start engines using a standard USB charging wire or some comparable metal object. They claimed that other design weaknesses, such as the ignition assembly's ease of access, also made it possible to steal the cars in under 90 seconds. They further noted that, they feel that owners of impacted Hyundai and Kia vehicles deserve better. And in order to save money, the guilty automakers did not effectively guard against basic thefts.
The class-action lawsuit's settlement, which is pending approval by the judge, will impact those who are owners of nearly 9 million automobiles. It happened as the country battled a rise in vehicle thefts. According to attorneys representing those who own vehicles and the manufacturers, Kia as well as Hyundai have mutually agreed to hand over roughly $200 million to resolve a class action lawsuit alleging the companies of making automobiles which have been particularly susceptible to theft.
According to Lee Hang-koo, a consultant at the Korea Automotive Technology Institute, this legal issue will harm the reputation of the automakers' brands and cause some consumers to avoid buying Hyundai and Kia vehicles. Their finances would also be affected by the rising legal fees and compensation amount, he continued.
Hyundai and Kia respond to the law-suit
Depending on a variety of factors, including the number of customers who want to join in the settlement, that is seeking a federal judge's authorization, the value may be over $200 million, as stated in a statement from the automakers. According to them, the arrangement would reserve an amount of up to $145 million covering owners' out-of-pocket damages. The owners of Hyundai and Kia vehicles would additionally get reimbursement for insurance deductibles, greater premiums for insurance, as well as other theft-related expenses, the automakers added in a statement issued on Thursday.
Jason Erb, the chief legal officer of Hyundai Motor North America, remarked in a statement to the media that they value the chance to offer extra assistance to owners who have suffered harm due to increased as well as persistent criminal conduct attacking their automobiles. Customer security continues to remain of the utmost importance, and in order to assist in avoiding thefts, he stated, they are dedicated to carrying out software upgrade installs and providing steering wheel locks.
The agreement between the parties was the most recent in an ongoing series of significant steps, according to John Yoon, the chief legal officer of Kia America, who also noted that more than 65,000 steering wheel locks as well as an entirely free security software upgrade were sent. Several Kia vehicles, including the Kia Sportage, Kia Sorento, and Kia Sedona, qualify for a software upgrade that corrects the absence of an immobilizer. Affected car owners will soon be able to access compensation websites, according to the attorneys for the vehicle owners.
Although Hyundai acknowledged these issues with certain of its models, it emphasized that their cars completely complied with US federal regulations. The organization said that immobilizers are now included on all new cars made starting in November 2021 and added that it has implemented extensive steps to help its consumers. In order to put an end to this prevalent form of theft, it has also given all 4 million or more vehicles without immobilizers a software upgrade. Additionally, it is giving impacted car owners complimentary steering wheel locks.
Similar actions are being taken by Kia for over three million car owners, and the automaker claims that the cases brought by American cities against them are frivolous. Analysts pointed out that in spite of the software updates, car thefts were still occurring and that both Kia and Hyundai are likely to face more legal action from remaining cities in the United States.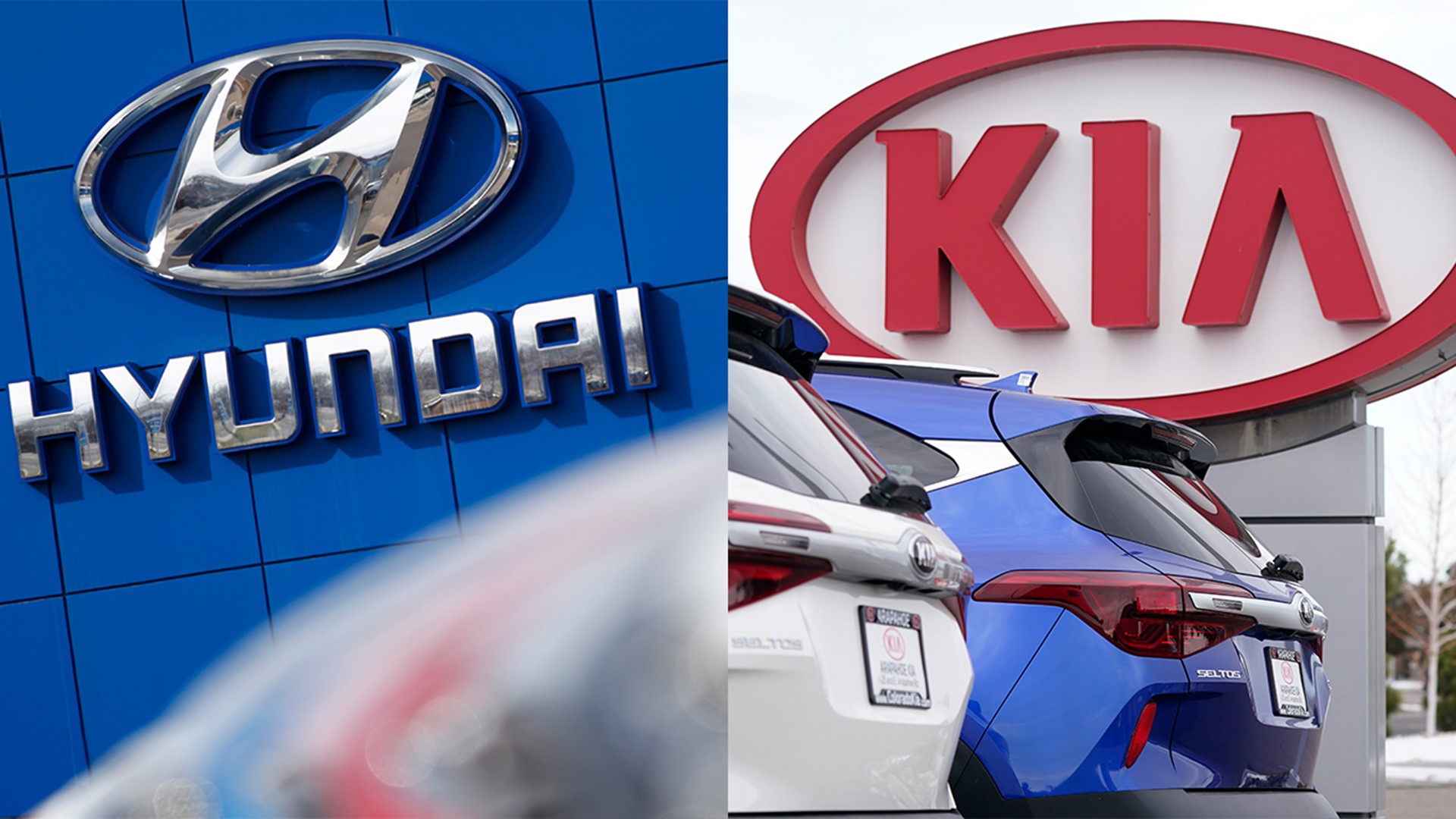 Should India also investigate into Hyundai and Kia?
Given the popular saying that "prevention is better than cure," India ought to investigate the likelihood of Hyundai and Kia's negligence. Such an action would stop the customers of the aforementioned companies from suffering injury as a result of the absence of required safety precautions.
Published By Naveenika Chauhan