Stories
India's Ambitions To Become The World Leader In AI: A Case Study Of Artificial Intelligence With India's Growing Population.
AI's rise is unavoidable. No matter how many requests for a slower rate of AI deployment are made, the economic benefits of the technology will undoubtedly outweigh most other arguments.
AI will have a dangerous influence on jobs. This is planned to coincide with the long-awaited demographic dividend for the country. The rise of AI and its impact on careers runs contrary to the desire to provide more jobs for more people. Algorithms are replacing jobs, and it is up to governments globally to figure out how to tackle it. It will need collaboration between industry and government, but action on the government's side to determine how we want to minimise it. 
What is the role of demographic dividend in parallel with jobs replacing with AI?
The event of AI replacing jobs knocks at the worst possible time for India. In April this year, the country surpassed China to become the world's most populous. India's demographic bulge, with its working-age population expected to reach its highest level of 68.9% by 2030, was supposed to give it the muscle to replicate what China did over the last 3 decades. Still, it's up against algorithms that can easily replace humans and work 24/7 at a fraction of the cost.
According to Goldman Sachs, the newest wave of AI will result in the automation of up to 300 million jobs globally in the near to medium term. Many of them are the types of occupations that have helped India's services industry become a vital economic engine. 
How will India come to terms with AI? Are we identifying the jobs of the future? Is copying from the West will be a justified option?
AI for India cannot merely be about copying solutions established in the West by Big Tech. According to Veezhinathan Kamakoti, head of IIT Madras, software designed using data sets from the West may or may not always match the Indian environment. Over the years, the government think tank Niti Aayog has emphasised the need for India to take a distinct route in which AI will be used to tackle uniquely Indian challenges. As mentioned in the discussion paper on the National Strategy for AI, which was launched in 2018, they have dubbed this approach #AIforAll. Even though it was never formally accepted as policy, this paper has now become a guiding light for the government's AI activities.
According to Kamakoti, India sees AI as an enabler and accelerator of the broader concept of harnessing technology for the public benefit. #AIforAll is expected to be created as an overarching layer on top of the IndiaStack, which the government has been investing in for the past decade or so. Aadhaar, payments (UPI), data governance, and health are all part of this. This is all good, but the path from AI as a layer of IndiaStack to a facilitator and creator of future jobs remains a mystery. And here is where the first issue arises. Too few studies have attempted to analyse the impact of technology-led initiatives like UPI or Aadhaar on employment development.
The second question is whether this #AIforAll method will be sufficient to compensate for employment losses caused by the productisation of ChatGPT, Bard, or Claude. One of the buzzwords in this context is reskilling, especially given that several job descriptions that graduates in India used to take for granted in a previous pair of decades may no longer exist in the age of AI.
Consider the back-office operations. According to IndiaAI, which cites Nasscom, there are around nine million individuals engaged in low-skilled services and BPO roles. According to Bank of America research, three million jobs would have been destroyed due to automation by last year.
According to A Damodaran, renowned professor of the digital economy, start-up, and innovation at ICRIER, a general strategy is to reskill and re-use displaced skilled individuals inside the company. This can be accomplished by including displaced workers in reinforcement learning and/or quality-assurance teams. This method applies to generative AI systems (such as ChatGPT). He does, however, emphasise that displaced, unskilled employees in hazardous jobs must be re-skilled and redeployed in non-hazardous vocations. This implies that the private sector is expected to take the lead in the reskilling transition. That begs the issue of whether that will be enough.
This is arriving at a time when the overall labour market has stalled. In the previous year, India's unemployment rate fluctuated between 6.4% and 8.3%, an average of 7.6%. According to CMIE, the great unemployment rate has been on an increasing trend since the year's inception, with a rise for the fourth consecutive month.
Is there widespread reskilling?
One of the most common cliches in discussions about AI and jobs is to bring up examples such as the industrial revolution. The significance is that technology is not new in disrupting enterprises, and novel occupations are just around the way.
Max Tegmark, a renowed professor at the Massachusetts Institute of Technology (MIT) and the president of the Future of Life Institute, believes that things are different this time. During the industrial revolution, they developed machines stronger than humans and could compete for muscular occupations. That eventually worked out very nicely for mankind because they educated themselves and began using their minds. They're now creating machines that can outcompete people for brain occupations, which is unique because it offers no other options.
According to Anthropic, this is due to the more 'universal' character of AI intervention this time. AI has that dangerous potential to be far more generic than past technologies, which implies it will almost certainly displace some occupations. One of the causes they have such an active policy team is to ensure that governments are constantly informed about model capabilities and trends so that they may formulate any necessary policy responses. All of this implies that the scope and rate of adoption of these new technologies may differ from what occurred in the past when working methods shifted.
Upskilling and reskilling have been the slogan in India for a long time as a governmental reaction to the transformation driven by growing technology. But, once again, the size issue makes things a little bleak. For example, in 2018, the Ministry of Electronics and IT (MeitY) and NASSCOM launched FutureSkills PRIME, a website designed to "reskill and upskill 1.4 million employees over the next five years." According to a 2022 article in Dataquest, "Seven lakh candidates have registered on the FutureSkills PRIME Portal, with 1.2 lacks of them completing their courses."
The resource centres have also "trained 524 trainers and 4,292 government officials in these technologies, and approximately 1.3 lakh unique learners have earned 8.9 lacks 'badges' in recognition of having completed bite-sized digital fluency courses." Under Artificial Intelligence, 36,528 applicants are enrolled in deep-skilling courses, while 47,744 candidates are enrolled in Foundation courses." These figures represent only a tiny portion of the magnitude required for transformation.
Is policy evolving?
AI policy cannot remain stagnant in a world where the underlying technology changes at a breakneck pace. Much of the government-level work on AI has been based on the aforementioned Niti Aayog discussion paper and subsequent approach documents. This may not be sufficient, and formalisation is essential. Following a flurry of AI-related announcements in recent months, the United States has declared that it will revamp its National AI policy. India must follow suit, as the rate of AI adoption, especially after the commercialisation of generative AI, would have policy repercussions.
For example, the debate over Universal Basic Income (UBI). The current discussion paper does not get into the broader discourse about AI and how it may eventually necessitate social welfare initiatives such as UBI. The threat of universal basic income as a safety net, if other measures fail, is profound. Even inside the government, it appears that there are two schools of thinking on AI, particularly regarding regulating it.
In a written response to the Parliament last month, Indian IT and telecom minister Ashwini Vaishnaw stated, The government is not considering bringing a law or regulating the growth of artificial intelligence in the country. This is in direct opposition to the global tech leaders who have called for an immediate need to control AI. He recognised the ethical challenges and hazards associated with AI but assured that the government has already begun measures to standardise responsible AI.
However, Rajeev Chandrasekhar, minister of state for electronics and information technology, recently declared at the CII Startup Summit that India would do what is necessary to defend its "digital nagriks," adding that India has its ideas on the guardrails that are required in the digital world. He indicated that consultations have already begun and that a whole chapter of the Digital India Act would be devoted to developing technologies, including not only AI but also a variety of other technologies, and how India will govern them through the lens of user damage.
This necessitates broader engagement with private firms, public society, and the government. Consultation is critical, and businesses understand this. According to Anthropic, it is not the job of a private firm to shape public policy. They are eager to supply any technical knowledge that will help us inform it.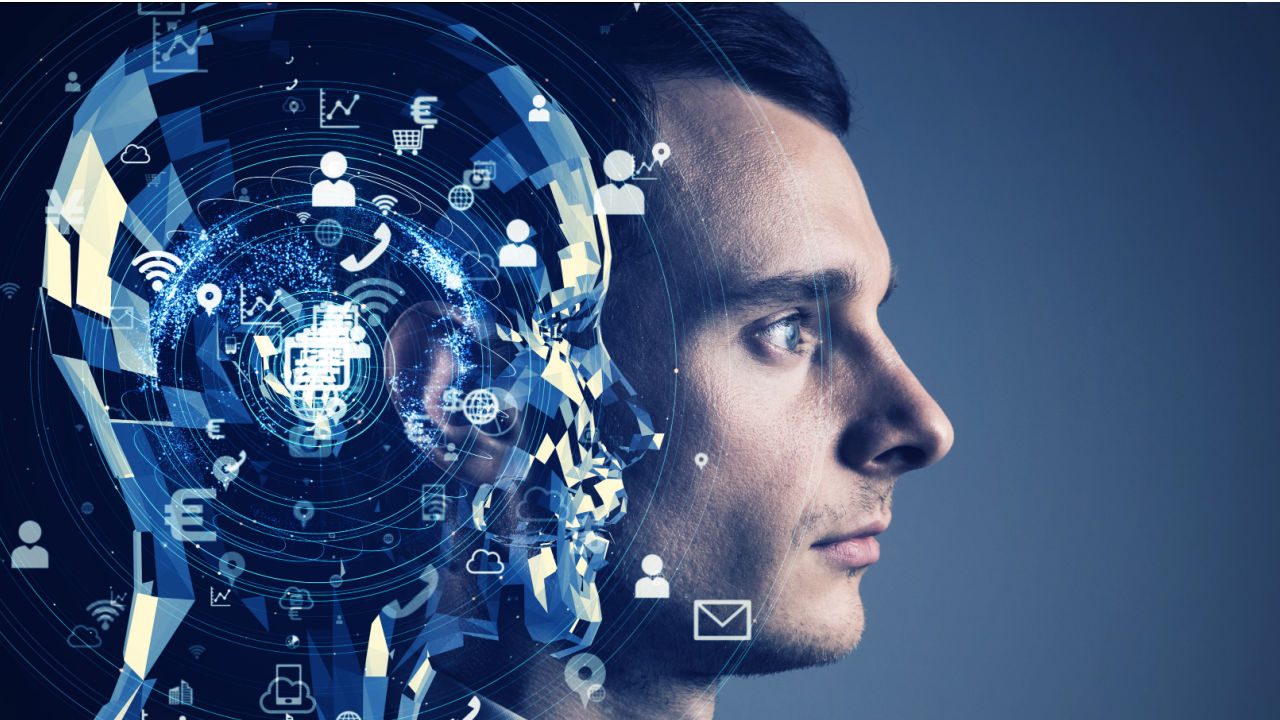 Conclusion.
AI's rise is unavoidable. No matter how many requests for a slower rate of AI deployment are made, the economic benefits of the technology will undoubtedly outweigh most other arguments. The question is straightforward. Is India prepared to profit from the rising use of artificial intelligence? It's past time to get this dialogue going. Things have to gear up if India wants to become a supreme leader in AI, or it will be too late!
Proofread & Published By Naveenika Chauhan