Trends
In rural areas, Fintech companies are contributing to the growth of the online banking sectors in India
In rural areas, Fintech companies are contributing to the growth of the online banking sectors in India
With an anticipated market size of $150 Billion by 2025, India's FinTech sector is projected to have one of the quickest rates of growth internationally. FinTech firms undoubtedly have the power to fundamentally alter the financial services and financial inclusion environment in India. FinTech firms have made it easier for the general public to access a variety of financial services including AePS, Aadhar Pay, remittances, and recharges. Access to internet banking and digital payments has risen and been democratized.
In fact, it's thought that close to 75 per cent of people in our country live in villages. Without a question, the FinTech sector is navigating the rough terrain of rural India. India recognized the need to adopt digital payments and adapt to technology even before demonetization. Rural India lagged behind the rest of the country in digitization because there were insufficient commercial banks there; in 2019, just 5% of the country's 600,000 villages had a commercial bank.
For physical bank branches and ATM operators in rural regions, infrastructure costs, inefficient use brought on by ignorance, sporadic electrical availability theft, and vandalism are some of the main inhibitors. These obstacles continue to hinder the delivery of fundamental financial services to this group of people. With the necessary resources and efforts from various FinTech businesses, the rural populace has gradually grown adept at using digital banking and payment methods.
One of the most crucial elements needed for a nation to run smoothly is the financial certainty that comes with financial inclusion. Technology has played a crucial role in facilitating financial solutions and making them accessible to everyone, even in the most distant locations, over the years. In general, these businesses are streamlining finance using technology to create a banking model that is easier, smarter, and safer for its clients.
FinTech businesses have made it easier for the populace residing in rural places to access services like online payments, money transfers, Aadhar Pay, mobile recharges, bill payments, and hotel and ticket reservations, among others, even using mobile devices. Companies now realize the particular difficulties in providing financial services to this market and use a network of entrepreneurs in SURU (Semi-Urban and Rural) Areas to provide aided financial services.
Rural India's Potential for Fintech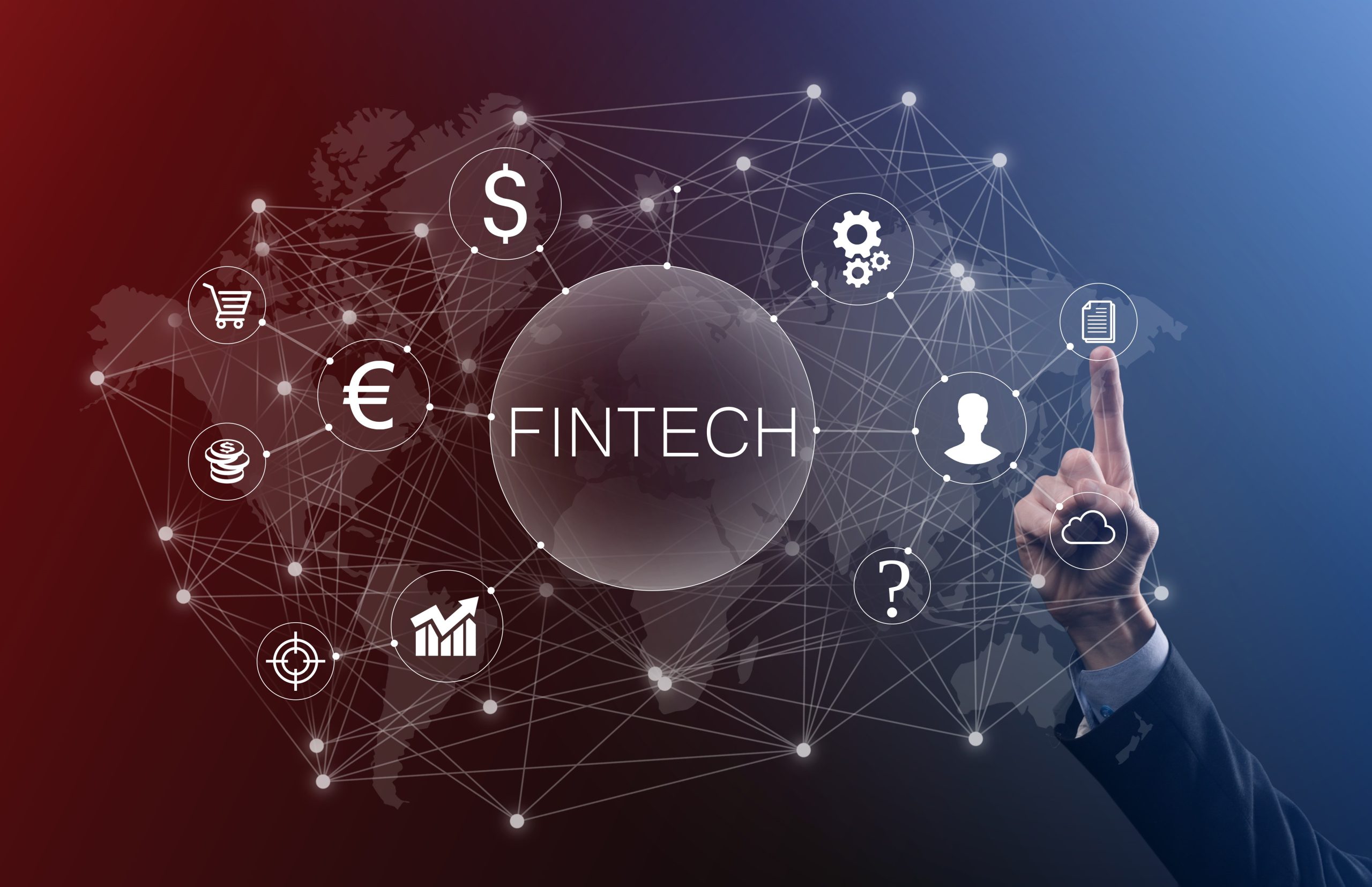 The fintech industry in India has grown extraordinarily during the past several years. The development of the fintech industry in India has been facilitated by the widespread use of cell phones and the Internet. The Indian fintech industry, which boasts more than 6,000 firms, was valued at $50 billion in 2021 and is anticipated to increase at a CAGR of 31% from 2021 to 2025.
By 2025, if it continues to expand at this rate, its worth should be close to $150 billion. India has a far higher adoption rate of fintech than the rest of the world (87%). When we first look at the data, everything seems really positive; yet, when we dig deeper, we see that there are many people in the country that are underserved, particularly in the rural areas.
The Fintech sector in India is now mostly centred in metropolitan regions. On the other hand, more than 65% of Indians reside in rural regions. Only about 28% of people living in rural areas have smartphones with Internet access. These regions have exceptionally low levels of financial literacy. While the aforementioned constraints seriously hamper the development of fintech in certain regions, the aforementioned figures also indicate enormous unrealized potential.
Many people in India have been ignored by traditional banking. Some of the causes of this include a lack of infrastructure, drawn-out and complex banking procedures, and a lack of financial knowledge. This problem may be resolved by using digital banking, which simply needs a smartphone and an Internet connection to function. Banking is simplified by digital technologies like video KYC and paperless procedures. The majority of fintech businesses encourage digital literacy among their clients.
Another market with enormous potential for fintech startups is digital financing. Those whose financial demands are not adequately met by regular banking turn to microfinance. However, even microfinance companies typically struggle to provide loans to these consumers due to the lack of credit history and the difficulties in determining their creditworthiness. Fintech refers to the use of digital tools like AI and ML to assess a person's creditworthiness. Fintech businesses in rural India have a lot of room to develop because of digital financing.
COVID-19 brought attention once more to life's ambiguity. Most residents in larger cities carry life or health insurance of some kind. However, approximately 8% to 10% of residents in rural regions are covered by life insurance. Around 20% of people in these regions have health insurance. The necessity for life and health insurance was highlighted by the epidemic. In remote places, property insurance is essentially nonexistent. Fintech businesses working in the insure-tech sector have a ton of chances thanks to the enormous untapped market for insurance in rural regions. Innovative goods and technology-driven accessible models can make insurance available to all Indians.
The fintech sector is developing a number of novel goods and services that weren't available before. Digital credit cards, share broking, asset management, and Buy Now Pay Later (BNPL) have the potential to revolutionize the rural Indian market. Making the country financially inclusive is the government of India's main objective. In a country as diverse as India, it is practically impossible for traditional banking to reach every citizen. Fintech has swiftly been recognized as having solutions to the challenges that must be overcome for the country to attain financial inclusion.
Data democratization has already started in the country. Increasing internet accessibility is helping fintech gain popularity in rural areas. The transformation is being signalled by the fact that a sizable section of the populace is already sending and receiving payments through UPI. The fintech industry is in a good position to help rural India and itself.
Increasing digital literacy in rural India
Giving access to basic financial services to the 62% of India's population who reside in rural and small towns continues to be a top priority for the government and fintech firms. The money that a sizeable section of the country's labour earns through various banking and financial services is being digitalized by fintech enterprises. These stakeholders are promoting digital empowerment by bringing financial inclusion to the last mile through the variety of digital payment systems offered in rural India.
Start-ups and venture capital, according to information from the RBI, companies are swarming to the digital lending sector since there is an untapped audience of 120 million nominally employed Indians without a credit card. Following this pattern, digital lending start-ups received 44% of fintech financing in 2020. The prognosis for the fintech industry is favourable with more investment and increasing cooperation between existing and emerging participants in the digital lending market.
Digital financial services were strengthened by the lockdown
When fewer physical transactions occurred due to growing concerns about the spread of Covid-19, India's digital payments saw a rapid increase during the shutdown. According to data from the Reserve Bank of India (RBI), the overall amount of digital transactions increased throughout the epidemic, rising to 4,371 crores in 2020–21 from 3,412 crores in 2019–20. People were urged to use digital payments, whether they were daily wage earners or members of the low-income category, in order to simplify their lives and benefit from numerous government financial inclusion programs. Additionally, increasing financial inclusion has been facilitated by the government's emphasis on Jan Dhan Yojana accounts.
Since that time, fintech businesses have been working sincerely to provide easy, safe, and secure banking and digital payment services to rural residents. Millions of physical establishments have signed up with aided payment providers to offer cash withdrawal and money transfer services. Numerous businesses have also set up mobile vans, point-of-sale (PoS) kiosks, and micro ATMs around rural India in order to collect cellphone bills, utility bills, and other invoices from far-flung villages digitally. These payments are made easier by means of PPI Wallets, UPI, online banking, etc., as well as with cash.
India's rural areas and assisted payments
Rural consumers continue to be significantly underbanked, whether in their hometowns or the cities where they work. Because it is accessible close to their place of residence or employment, it is handy and can be used outside of regular banking hours, which is why rural clients have become used to using Assisted Payments for their banking and financial requirements. Consumers may now access a wide range of banking and financial services from Mom & Pop shops and small merchants in their area thanks to fintech firms.
Customers may now access a variety of services at these locations, including Aadhar-Enabled Payment Systems (AEPS), micro ATMs, remittances, bill payment assistance, and the facilitation of insurance purchases. These are business associates for fintech startups in India who support the last mile of their service expansion.
edited and proofread by nikita sharma