Trends
Indian Railways labels "superfast" status to 130 more trains, increases fares
Trains at a Glance (TAG), popularly known by the name All India Railway Time Table, was recently modified by the Ministry of Railways and became effective on October 1. 500 Mail Express trains had their travel times increased from 10 to 70 minutes under the revised timetable. Additionally, 130 services (65 pairs) were elevated by the government to the "superfast" categories.
The average speed of trains in Indian Railways!
The average speed of all trains has improved by almost 5% overall, making nearly 5% more pathways available for the operation of more trains, according to a statement from the ministry.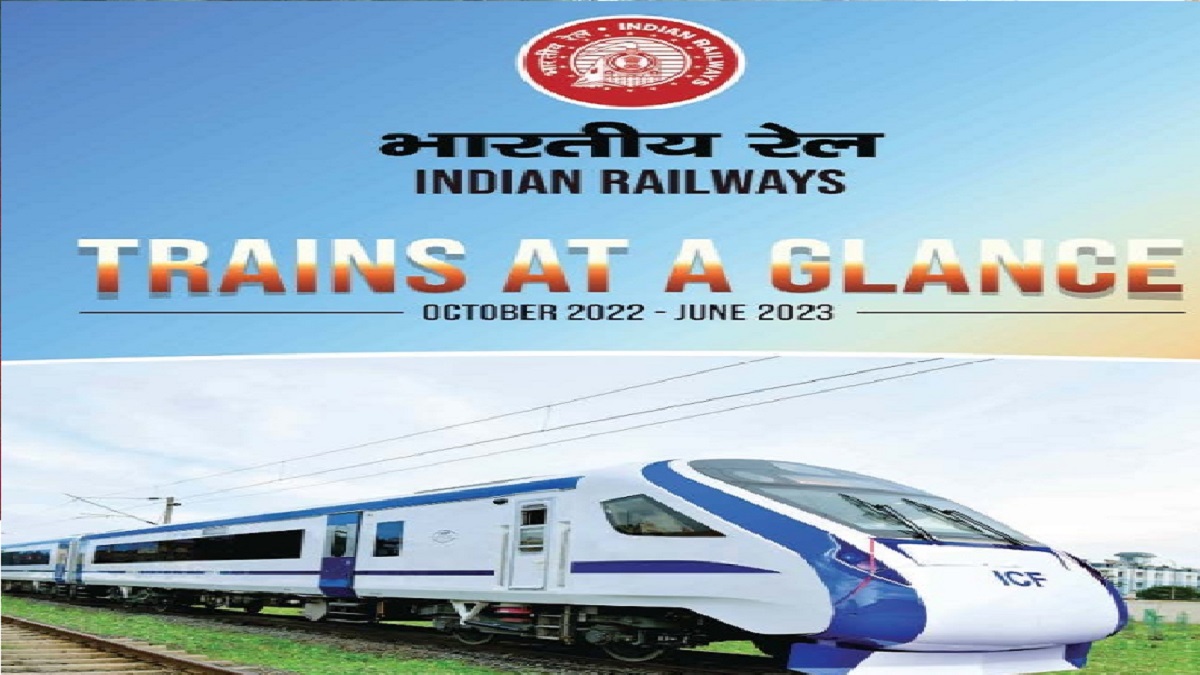 Indian Railways included 212 services and added a total of 106 new services. Additionally, the 24 services were made available to passengers more frequently. In order to boost the carrying capacity of the Indian railways between 2021 and 2022, the Railways added a total of 566 coaches.
Indian Railways runs 5,660 suburban trains, 3,240 passenger trains, and 3,240 mail/express trains. There were several other express train routes, including the Vande Bharat Express, Gatimaan Express, Rajdhani Express, Shatabdi Express, Humsafar Express, Tejas Express, Duronto Express, and more. Additionally, the Indian Railways transports 2.23 crore people, daily.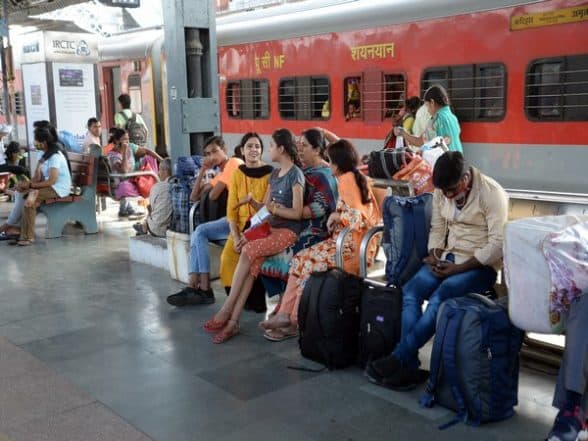 The section-wise breakdown of fares.
By making 130 Mail-Express trains speedy across the country, the Railways have raised the fare for all classes.
According to this, the fare has gone up by Rs. 75 per passenger in the AC-1 and Executive class trains, Rs. 45 in the AC-2, AC-3, and chair cars, and Rs. 30 in the sleeper class.
Passengers are therefore required to pay an additional fee of Rs 450 for AC-1, Rs 270 for AC-2, AC-3, and Rs 180 for Sleeper while making a PNR reservation. The implementation of this new plan began on October 1st.
Earlier records on enhancements of train speeds.
According to experts, Indian Railways has spent 45 years trying to rectify and improve the average speed of trains without success. In this, the average speed of Mail-Express trains over a forty-year period is 50 to 58 kmph, compared to the premium Rajdhani, Shatabdi, Duronto, etc., trains' average speed of 70 to 85 kmph. Only about 15% to 20% of trains arrive at their destination on time. 60% of trains arrive 15 to 20 minutes late.
Is there a difference in how punctual and timely the trains run now?
The government mentioned that the Mail Express train's punctuality has increased by 9% over the goals achieved in 2019–20. For Mail Express trains in 2022–2023, Indian Railways is roughly 84 percent punctual.
The potential implications of giving passenger trains the status of Mail-express.
In the revised Railway Time Table for 2022–2023, there are numerous passenger trains that have been assigned the category of Mail-Express. Simply put, this means that thousands of everyday commuters won't be able to take these trains because the increased fare will make it impossible for them to do so. Not only that but traveling without a ticket will result in both a fare and a fine. In addition to this, the basic ticket for Mail-Express trains also includes GST, a reservation fee, and a superfast fee.
For reference, look at the timeline 2022–203. The passenger train from Delhi to Bhatinda (Train No. 20409) has been upgraded to the Mail-Express category. Its distance is 298 kilometers, although passenger trains can travel up to 325 km according to railroad regulations. Additionally, this train has been designated as speedy. Given that the distance between Delhi and Saharanpur is 181 kilometers, the status of train 20411, designated as Delhi-Saharanpur, is Passenger to Mail-Express.
The Meerut-Sriganga Nagar through Delhi (Train No. 14030) has been added to the revised schedule. The train travels 588 kilometers with 84 stops. Four kilometers from Meerut railway station, Partapur station, is where the first stop is made. As a result, the train demands 17 hours more to complete a distance of 588 km.  It still moves at an average speed of 35 kilometers per hour.
Why is this increased fare not invested in other attributes of railways, such as catering services, enhancement in facilities, etc.?
However, none of these trains' facilities, passenger safety, or catering have been improved. Without making any improvements to the services it was providing on these trains, Railways has raised the fare in all classes.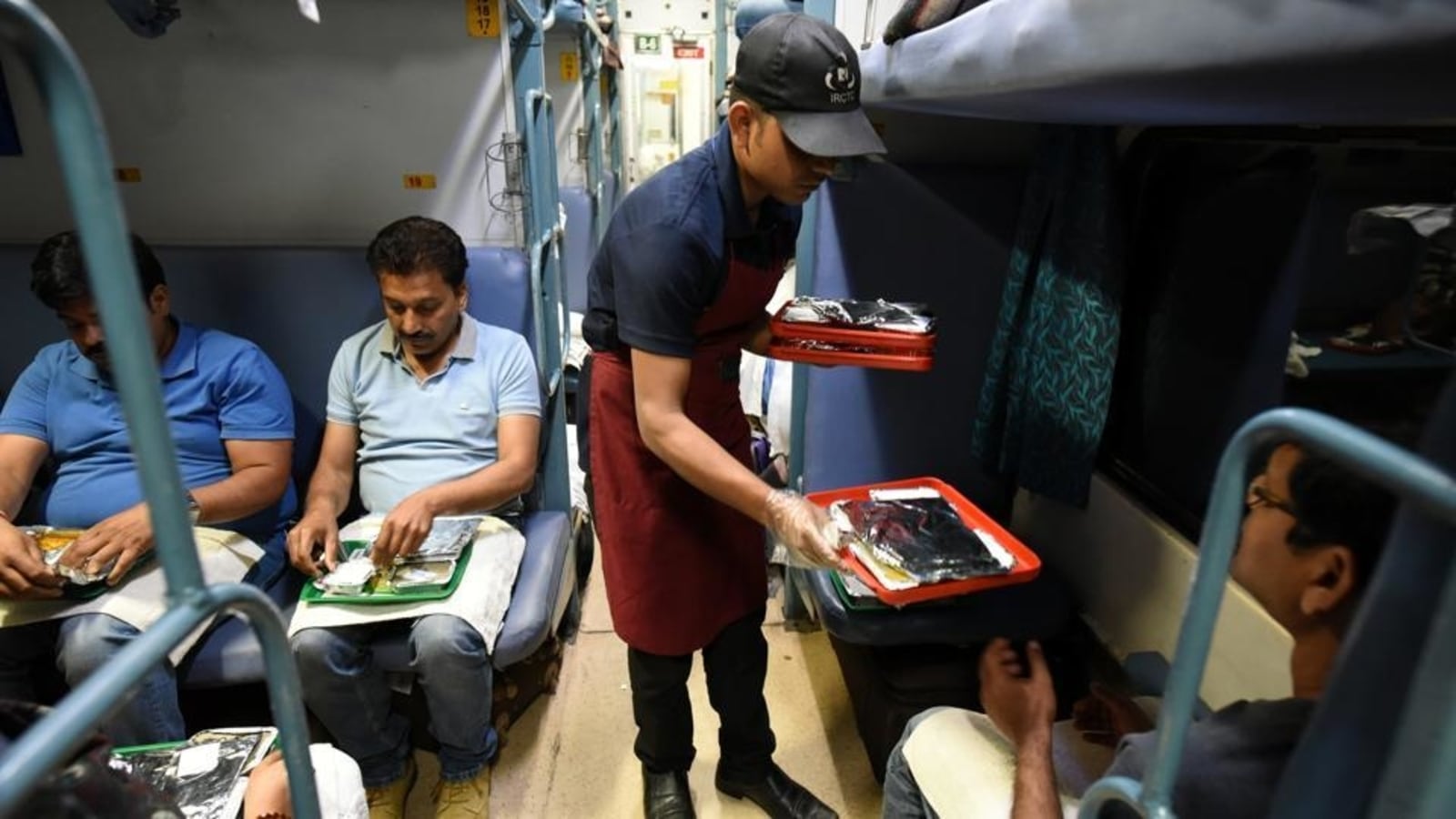 Is there any further planning by the ministry for the improvement of the national carrier?
Additionally, the ministry intends to implement corridor blocks to provide adequate time for infrastructure upkeep. In order to allow enough time for the maintenance of the fixed infrastructure, such as track construction, signalling gears, and overhead equipment, it is expected that the provision of fixed corridor blocks is assured. These blocks of corridor time will last three hours in total. According to the government, this will increase passenger safety as well as asset dependability.
edited and proofread by nikita sharma