Trends
Top 10 Innovative Startups In Jaipur 2022
 Top 10 Innovative Startups In Jaipur 2022
Jaipur, also known as the Pink City of India and the capital of Rajasthan, is well known for its forts, markets, and the celebs' favourite fort, "Annu Mobile Paan Bhandar". But besides these, Jaipur is fast becoming famous for one more factor; it is becoming a startup hub. Check out the most successful Jaipur startups below.
In addition to being known as "Pink City" and "City of Forts", Jaipur is one of the most developed cities in India. The cultural capital of Rajasthan, the city is known for its splendid architecture. Besides this, it also provides a suitable environment for startups, which is why it has become India's startup hub in recent years. Several companies in Jaipur are increasing as a result of this environment. Here you can find information about startups in Jaipur. Let's look at the top startups in Jaipur in this article. It also discusses what a startup is and how it works. Let's begin.
How do you define a startup?
Startups: what are they? People tend to think that startups and businesses are related, but there are a lot of differences between them. What is a startup? In a startup, the vision is to create a unique product or service that stands out from the crowd.
After conducting market research, the manufacturing company generates ideas for products and services. Generally speaking, it produces those products and services that are not yet available but are in demand by customers. Startups are designed to generate more revenue in a short period, and it wants to gain popularity and success as soon as possible.
Nowadays, startup companies are getting more attention from educated and professional people. Entrepreneurs create startups in fields that interest them. As a startup, raising investment funds is the most crucial step. Because there is a lack of funding, the startup seeks funding from other capital ventures, friends, and family.
In exchange for funding, the startup gives some shares of its authority. The startup is an essential part of the Indian government's "make in India" program. A startup company provides many employment opportunities and contributes to economic growth. One or more entrepreneurs can find a startup, and entrepreneurs are known as founders.
Top 10 Innovative Startups In Jaipur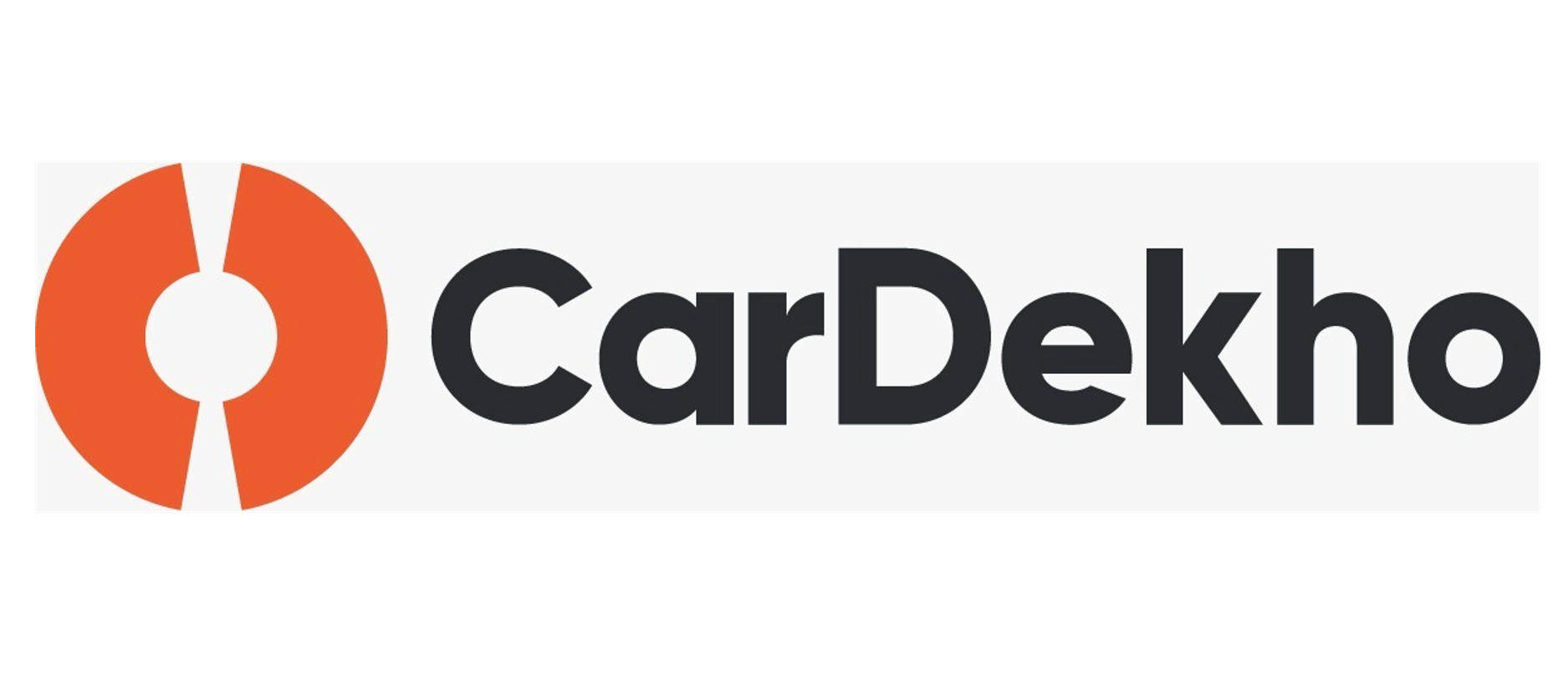 1. CarDekho
Founder- Amit Jain
Industry- Application Software
Starting year- 2008
Valuation- $262 million
In 2008, CarDekho was founded. With CarDekho, users can find and buy cars that fit their needs. On its website and app, CarDekho supplies an array of automotive content, such as expert reviews, detailed specifications and prices, comparisons and videos of all models and brands available in India. CarDekho has forged partnerships with over 4000 auto manufacturers and several financial institutions to facilitate the purchase of vehicles.
Several new sites have been launched in Southeast Asia, including Zigwheels.ph, Zigwheels.my, and Oto.com. It has an office in the United Arab Emirates, through Zigwheels.ae.
A total of $262.5 million has been invested in CarDekho so far. Google Capital, Tybourne Capital, Hillhouse Capital, Sequoia Capital, HDFC Bank, Ratan Tata, and Times Internet are investors.
2. Voylla
Founder- Vishwas Shringi & Jagrati Shringi
Sector- Jewelry Portal
Starting year- 2012
Valuation- $32.4 million as of April 2020
In 2012, Voylla was established. With a solid online presence in addition to an extensive retail network of 250+ stores across India, Voylla is a fashion jewellery destination. In 2015, Voylla began selling men's accessories from its stores in Jaipur after opening in Bengaluru in 2012.
An investor, Peepul Capital, had invested USD 15 million in Voylla last year. In 2012 and 2013, Snow Leopard Technology Ventures raised two funding rounds for the company.
3. Tax2Win
Founder- Abhishek Soni & Vertika Kedia
Industry- Fintech
Tax2Win is a startup dedicated to helping other startups succeed. They handle all tax-related matters. On behalf of the firm, they take all tax-related issues. For startups, ITRs are not a concern. In addition, they offer CAs to help you file an ITR if you so desire. Additionally, their website has various types of financial tools.
Abhishek Soni founded Tax2Win with Vertika Kedia, and they are both Chartered Accountants. While travelling in shared cabs, Abhishek had people ask him if he could file their tax returns, which gave him the idea for Tax2Win.
4. Instacash
Founder- Prateen Goel
Industry- Re-Commerce
You can sell your old phone on instacash. A reasonable price is offered on the phone, and the company provides a home pick up service. An algorithm determines the cost of the device the user is selling based on factors such as the device's current condition and market value. Upon purchasing the phones from the public, Instacash wipes out the data from the phones before selling them to more dealers who sell them to people looking for used phones.
Prateen Goel founded Instacash in 2017. The founder of Instacash co-founded Zerowaste and Teramatrix before starting Instacash.
5. ScooNews
Founder- Ravi Santalani
Industry- Media
Founded year- 2016
ScooNews focuses on education-related news. Educators and other professionals in the education field need to keep tabs on this website. The startup is one of the best ones among the startups in Rajasthan. Contributions can also be made by posting their articles on the website. In addition, they have included some educational videos that anyone interested in the field should watch.
Founded in 2016, Scoonews is run by Ravi Santalani. Ravi was the CEO of AddADot Technologies before starting Scoonews.
6. KuberBox
Founder- Sourav Lodha
Industry- Jewellery
KuberBox is a jewellery startup that deals with a wide variety of jewellery. The company deals not only with women's jewellery but also with men's jewellery. In addition, this startup allows others to make money by selling their products to their family and friends.
The founder of KuberBox is Sourav Lodha. During his engineering college, Sourav founded a company called PrintBooth. After selling his share, he exited the company. Before launching KuberBox, he took the Professional Diamond course.
7. Indibni
Founder- Nitin Jain & Ankit Jain
Industry- Gifting
Founded year- 2012
Indibni is a gifting and design company delivering and bringing gifts throughout India. In the company's name, the three "I" stand for India, Innovation, and Individuality, according to Nitin Jain, one of the founders.
Ankit Jain and Nitin Jain founded Indibini in 2012. Ankit completed his undergraduate degree from Birla Institute of Technology, while Nitin completed his Masters from Birla Institute of Technology.
8. Desi Diaries
Founder- Anurag Bajoria
Industry- Media
Media company Desi Diaries owns several media channels on city news. Their Instagram pages feature local news for all the major cities, including Jaipur. The main focus of their site is Jaipur, but they have specific pages for different cities. More than 150k follow Jaipur Diaries (Sub company) on Instagram.
Anurag Bajoria, Desi Diaries is a blog about South Asian culture. The company was started as a side project by Anurag, an Investment Manager, and Anurag now manages the company full-time.
9. Lexcart
Founder- Arvind Singh
Industry- Legal Tech
The Lexcarts.com website lets you search for and hire a lawyer in any city or court in India. Searching for a lawyer is convenient with Lexcart. A professional lawyer should give you legal advice, and all clients receive professional legal advice from the best lawyers at the firm.
Arvind Singh founded Lexcart in 2016 with his team. His role is Chief Legal Officer for Lexcart.
10. Oxy3
Founder- Dipankar Rabha
Industry- Gardening
The Oxy3Plant website is the best place to shop if you are passionate about plants or if anyone in your family loves plants. It offers services like vertical gardening, terrace gardening, etc. The plant bank provides various services, including leaving plants in the bank while you are away. It is their headache to transport those plants so that you can enjoy your vacation.
Dipankar Rabha founded the company. Dipankar is an MBA with a focus on Finance and Marketing.
How do startups and businesses differ?
This section of the article will clarify any confusion about a startup and a business. Most people mistake startups for businesses, but it's not the case. A startup is very different from a company, and each has different beginnings and goals. Generally, startups develop new products and services that are not already present in the market, while businesses build existing products and services. Similarly, startups differ from businesses in many ways, some of which are:
Risk factor – Even though the risk is inherent everywhere, the levels of risk vary around. Business is less risky than startups because it follows the traditional method of producing goods and services, reducing the chances of failure. Businesses have a low-risk level because they are new to the market and create new products, so there are fewer chances of failure.

Growth – A startup's primary goal is to achieve success quickly. The company wants to succeed in the market and generate more profit, not just get stable. However, businesses aim to stay in the market for as long as possible.

Business model – the startup has an unstable and repeatable business model as it keeps on changing its business model until it succeeds in the market. In contrast, business follows the traditional business model and doesn't change with time.

Funding – An entrepreneur raises funds from family, friends, investors, venture capitalists, etc., in exchange for shares, whereas a business receives funding from bank loans.
Types of startups 
Startups can be categorized into six types:
Lifestyle startup

Startups of small businesses

Startups with large scale

Startups on the social network

Scalable startups

Buyable startups
All startups have different motives. The type of startup a person chooses depends on their needs and desires.
In India, Startup Ecosystems Are Growing
The startup ecosystem in India is one of the fastest-growing. India, the 3rd fastest growing hub for technology startups in the country, has seen significant growth in creating innovative startups over the past decade. An article in this issue focuses on India's status as a startup hub attracting investors, startups, and corporations.
With just a few tech companies in the past decade, India has dozens, if not thousands, of innovative new startups. During the last five and a half years alone, 55,000 startups in India have raised $63 Billion in funding.
As a result of the internet, thousands of startups have arisen, addressed unique problems, transformed entire industries, and created a new segment in the past decade. They aim to influence strategic decisions about governance, investments, growth, and other aspects of the startup ecosystem in India with deep data insights.
Indian Startup Funding
Due to the growth of startups in India, more international investors have become more confident about investing in India. Venture capital funds have raised over Rs. 2,703 Crore in 2019 as opposed to only Rs. 326 Crore in 2014, an 8-fold increase. According to our calculation, the share of actual capital raised in 2014 to commitments was 35%, whereas it was 61% in 2019, indicating an increase in investor interest in Indian investments.
E-commerce, online gaming, OTT, EdTech, and enterprise technology are the most profitable sectors. However, a covid 19 scenario in 2020 is expected to cause a decline in capital inflows of 36.2% compared with 2019 for Indian startups, reaching $8.1 billion. Indian startups wish to receive the lowest amount of capital inflows since 2017 for 2020.
Unicorns and Soonicorns in Indian mythology
In 2012, India had only one unicorn, but ten were born in 2016. Thirty-four unicorns have been identified, with a combined value of $115.5 billion, and 52 unicorns could become unicorns as early as 2022. Global funding is projected to reach $63 billion by 2020. With the growth of technology, data and the internet in India in recent years, it has displayed a great interest in these areas.
India has 53 startups with a potential value of $1 billion by 2022, excluding the 53 startups that currently exist. A fintech startup company has 19 unicorns, whereas a startup company in the enterprise tech sector has seven unicorns.
Startups in India Need Infrastructure And Resources To Grow
Incubators for startups now number over 100 across India, most of which are located in academic institutions, and by 2020, the number is projected to reach 300. Consequently, each state, city, and town will have a startup incubator, allowing entrepreneurs to access resources and solve local problems. Furthermore, coworking spaces are increasing at an exponential rate, making it easier for entrepreneurs to have their own office space.
The landscape of government and regulation
In 2020, many states will introduce their policies, as the central and state governments recognize the potential of startups to create jobs, and they are making it easier for startups to operate. In terms of startup culture and other policies, India focuses on addressing the problems of B2C entrepreneurs.
Through the Atal Innovation Mission (AIM), NITI Aayog provides the necessary infrastructure and resources. AIM is encouraging the scaling up of existing incubators such as NSRCEL, C-CAMP and others through its B2B approach.
Startups in India: The Main Hubs
Bengaluru remains the startup capital of India in 2020, having raised more than $28 Billion over 1,876 deals in the past four years. Startups flock to Bengaluru to launch startups. Pune and Hyderabad have registered an annual growth rate of 45% and 37%, while Delhi and Mumbai are also high growth hubs.
By 2020, Jaipur and Goa will be in the top 10 startup hubs based on the number of funding deals.
Investors in India
Over the past five years, the startup ecosystem has grown from a few investors and startups to over 49 thousand startups and over 2,000 investors from India and abroad. Investments in India's burgeoning tech ecosystem have become routine for international investors, and existing investors are increasingly participating.
Data labs by Inc42 analysis indicates that 2019 wasn't one of the best years for venture capitalists due to the involvement of many corporations. Around 4,640 active investors are projected to be in India in 2020. A little over 18% (849) of these are venture capital firms. Over 59% (2,751) are angel investors. Globally, the number of unique investors continues to decline, similar to what was observed in 2019.
Boom in Fintech
Fintech is proliferating. People who never had wallets or bank accounts could easily be considered pioneers in fintech thanks to Paytm, as it gave them control over how and where to spend money. Other wallet companies have been showing promise since the success of Paytm. Investors are likely to be attracted to this sector in 2019 as they explore fintech business ideas.
Innovation in India: Growing
According to the interim budget, youth in India should constantly innovate to drive the nation's growth. As a result, the government has developed initiatives such as the National Program on Artificial Intelligence (AI) and nine centres of technological excellence to promote digital technologies.
Conclusion
Over the past ten years, the internet has been used to create businesses and startups in rural India, taking digital technology's torch. The first decade of the 21st century connected India's cities and metros. Today, there is a large working population in India, and startups are expected to tap into this market in the next five years.
With over 500 million internet users, the country has one of the largest populations on the planet. So we can expect their implementation across multiple technologies sectors such as blockchain, artificial intelligence, IoT, and data analytics. IoT is expected to reach $15 billion in India by 2020, India will generate about 5% of global IoT sales, and artificial intelligence will become a $15.6 trillion market by 2030.
Even so, more than 3.25 million jobs are expected to be created in India by 2025, as the number of startups crosses 100K. Furthermore, over $500 Billion in value creation is likely to be completed by Indian startups, with total funding of over $150 billion. Indian startups will continue to grow once long-term, and medium-term pandemic effects subside.