Trends
13 best Investment Plans for college students
13 best Investment Plans for college students
Investing in your college years may not be an easy task because of your limited earnings and resources. But, in order to build a strong financial position, attempt to identify suitable investment programmes and begin investing early.
Students who plan their investments today will increase their knowledge as well as their cash throughout time. Students should invest early to have a stable financial future and a thrilling life.
The benefits of making an early investment are numerous.
Following are the investment options you can take up as a college student-
Invest in mutual funds using systematic investment plans (SIPs).
For college students, this is one of the greatest investing possibilities. Mutual funds are diversified and versatile, allowing you to multiply your money.
Students should invest in mutual funds run by experts since they lack appropriate knowledge and skills in the stock market. If you enjoy taking risks, you might want to look into equities funds. Debt funds, on the other hand, may be the best option if you are obedient.
You may even diversify your portfolio by dividing your money between equities and debt funds. At this stage, investing in mutual funds through a systematic investment plan (SIP) may be the ideal option since it allows you to invest a little amount of money at regular intervals.
You can begin investing in mutual funds with Rs.500 per month at first. SIP sums as low as Rs.100 per month are allowed in some mutual funds. This amount can be saved from a student's pocket money or stipend and invested in SIPs.
Bonds are number two.
If you are seeking for some of the most interesting and greatest investing choices for students in India,then bonds could be a good option for you.
Bonds are used by the government and private firms to raise funds from the public in exchange for a predetermined rate of interest. However, you must invest for a specified length of time, and at maturity, you will get your capital as well as a substantial sum of interest.
There are two sorts of bonds available on the market (Long term and short term). In comparison to short-term bonds, long-term bonds often provide better yields. As a result, for students, this is one of the safest investing possibilities.
Learn about cryptocurrency investing.
Cryptocurrency is another excellent investment option for students in India. As a student, you should always endeavour to learn more about the cryptocurrency industry. Cryptocurrencies are decentralised virtual currencies that have held a lot of promise since their inception.
Bitcoin was the first cryptocurrency, launched in 2009, with a starting price of $0.0001. Its value has risen by orders of magnitude in recent years. Students may believe cryptocurrencies to be too costly, which is why they frequently overlook this industry.
Although the written value of bitcoin is approximately Rs 800,000 subunits of bitcoin may be acquired depending on how much money you wish to put into it. From exchange to exchange, the minimum investment amount varies.
However, you may begin investing with little Rs. 100. Because this is a new market, you should learn everything there is to know about it before investing.
Take into account Deposit Plans
If you are looking for some of the most secure student investing options, then think about deposit programmes, which are the safest investing option of all.
Deposits pay you a predefined rate of interest on money you've held with a bank for a set amount of time. As a result, this is the greatest investing strategy for Indian students. In general, there are two sorts of deposits on the market.
Fixed Deposit: To earn a decent return, you must invest your money for a certain length of time. You can pick between short-term and long-term FDs depending on your investment portfolio. When compared to other savings options, FDs provide a greater rate of interest.
Recurring Deposit: This strategy requires you to invest a certain amount of money at regular periods.
Investigate the Stock Market
If you are willing to face risks, direct equities, or the stock market, may be the finest investment choice for students. Though trading may be a risky alternative for beginning investors, you may still explore several high-growth equities with strong fundamentals.
 You can hold these stocks for a longer length of time to achieve a decent return. Strong equities that have stood the test of time provide investors with outstanding returns. However, before entering this market, you should educate yourself about it and the hazards involved.
 Once you've gained some experience and confidence, you may progressively increase the stakes.
Funds with a specific expiration date
Another sort of mutual fund that includes a combination of equities and bonds is a balanced mutual fund. When investing in a target-date fund, you must invest with a certain end date in mind (e.g., retirement).
 As you get closer to this date, your investments will become more traditional, lowering your risk. This is one of the greatest investment programmes for students who need to think more about their long-term financial objectives.
Begin with a high-yield savings account or certificates of deposit.
This is another excellent little investment strategy for students looking to increase their funds. You should open a high-yield savings account or a certificate of deposit (certificate of deposit).
These accounts pay substantially more interest than traditional savings or checking accounts. You may withdraw your money at any moment with these investment options. These are the various ways to save money.
CDs give you a guaranteed rate of interest in return for committing money to the bank for a certain period of time. If you want to save money for your next year's tuition and put it in a super-safe account (one that won't fluctuate with the stock market), a CD is the best option.
Use a no-cost or low-cost broker.
If you want to get into investing, there is no better time than now. Many amazing low-cost online brokers provide free stock and ETF trading as well as excellent research and instructional resources to help you get started.
Make a monthly investment of a small amount.
If you choose a commission-free broker, you'll be able to invest little sums of money each month without having your cash depleted by fees. As a result, more money is invested in your stocks or mutual funds.
 You may start investing as little as Rs.100- Rs.500 each month and see your money grow in the stock market. A handful of brokers now allow investors to purchase fractions of a share as well.
Regardless of the state of the economy, it is critical to get started. Even if you only spend a small amount, you'll be more inclined to follow the market.
Invest in an index fund.
Buying an index fund is one of the simplest methods for a new investor to get started, and many of the most popular index funds are based. An index fund owns shares in all of the index's stocks, which can number in the hundreds in the case of the index funds. The fund is widely diversified and often gives less volatile returns than purchasing individual equities since it holds so many businesses across so many industries.
Another benefit of an index fund is that you don't need a lot of experience to get started. Purchasing an index fund is equivalent to purchasing the market, and you will receive the market return.
It's a terrific method to learn about investing, and Warren Buffett, the famed investor and millionaire, recommends it to most investors.
Create an account with a robo-advisor.
You can use a robo-advisor if you're not ready to choose individual equities or even an index fund. A robo-advisor builds a portfolio for you automatically, selecting funds depending on your time horizon and how aggressive you want to be with your investing.
Beginner investors may get started with very little money – as low as Rs.100 will get you started – and can increase money progressively without incurring any further transaction expenses.
Use an app to help you invest.
An investment app is one approach to make the process of investing even easier. There are several popular smartphone app that allows you to buy individual stocks or a variety of exchange-traded funds (ETFs). These apps can assist you if you don't know where to begin investing but want to learn and do it yourself.
You add your debit or credit card to these apps, and the software rounds up purchases to the nearest dollar and invests the difference in one of several ETF portfolios. These apps also provides an improved all-in-one solution for a few rupees more.
Start a Roth IRA.
It may appear like you're ahead of the game by considering an IRA while still in college. However, if you're working and generating money, as many students do, an IRA may be a terrific way to increase your future savings.
An IRA allows you to delay taxes on any earnings or dividends earned, as well as deduct your contributions from your taxable income, resulting in tax savings.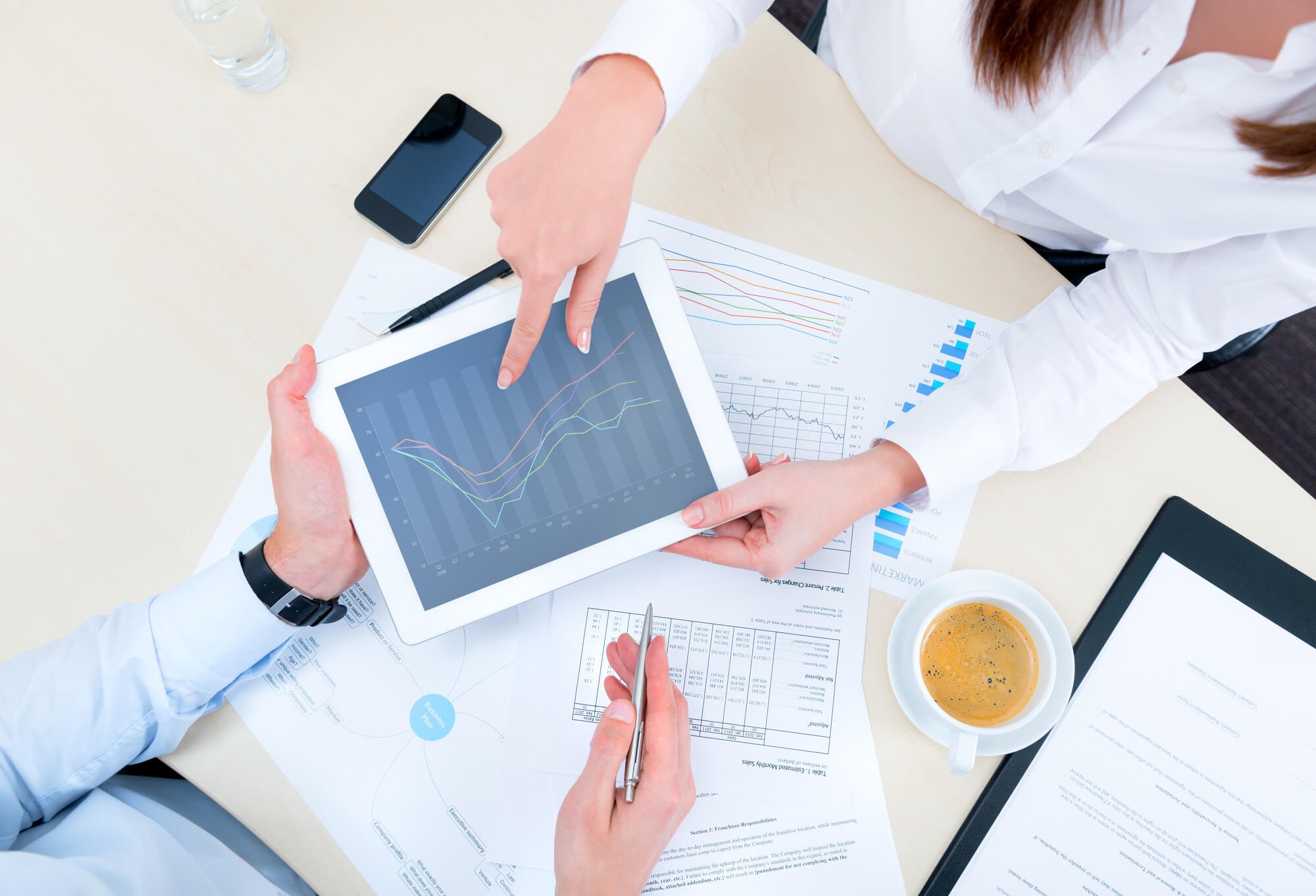 The most crucial element for college students interested in investing is to get started right away. You may begin establishing financial plans for your future as soon as you begin learning about the market.
Students might begin with little quantities of money and gradually increase their competence and portfolio.
Keep in mind that when you're first starting off, it's best to take things slowly. Going "all-in" on a company or asset class is extremely hazardous and can result in significant losses in the case of a fall.
Volatility is a feature of most investments, and learning to manage the emotions it generates is an important part of the learning process.
These are the finest investment options for students in India in 2022. Start investing early to have a better understanding of the financial markets and hazards.